DARKZEN
DRAGON
METAL ANGELS
​
ROCK/METAL ON LINE
Model, hair & make-up: La Esmeralda
Photo: Heiner Seemann / GrautonStudio
Dress: Steampunk Decadence & Madame Mécanique
Earrings: Pinkabsinthe
Model Official of Darkzen Dragon On Line
La Esmeralda German Model
CONCERT OF OPERA
México City
Bicentennial Cultural Center of State of México
Texcoco, State of Mexico
Review
By Darkzen
10/03/15
Greetings friends, I will share my experience with this great genre and which is one of my favorites, I had the opportunity to be with a friend of incredible voice known to many as Sandra Plamenats, professional Soprano, which I had the opportunity to be guest, this event was the 20th of September
She was also accompanied by the talented singers like Daniela Banasova, Mezzo Soprano and The Soprano Natalya Kraevsky in combination with the State Symphony Orchestra of México with Director Alatriste Gabriela Díaz, dynamism and excitement!
A little biography of our friend Sandra:
Sandra Plamenats
Study in Moscow State Tchaikovsky Conservatory and graduated with honors from the Faculty of Lomonosov State University, Russia
She has participated in several concerts and theater productions in Russia, including meeting the Kremlin, at the Sorbonne in Paris in France and Italy
Just a year ago in the summer of 2014 I play Lisa in '' Queen of Spades '' at the National Theatre and performed at international music festival in Shanghai, Beijing and Brussels
The program was a combination of the three talented voices, one by one with the arrival on the scene of Kraevsky Natalya with a very impressive voice range well out very beautiful!
Performing works such as Song Vilia Operetta Merry Widow by Franz Lehar, the Song of 'Oh! Mio Babbino caro' of the Opera Giacomo Puccini and meine lippen sie kussen so heiss
Its tessitura very soft and strong Natalya, impressed me enough!
Perfectly alternating changes in the work, it is St. Petersburg, Russia has participated in operas such as Don Giovanni; La Boheme at the Arena of Verona; Turn the Requiem and Mozart arias, including multiple presentations in the Netherlands and more.
After the break Daniela Banasova came into the scene with a powerful voice and serious tessitura, which gave the sublime touch to interpret works like the Bat Overture Johann Strauss JR.
Habanera from the Opera 'Carmen' with a little dance which also showed the work of My heart opens to your voice Opera 'Samson and Delilah' by Camille Saint-Saens and ending with the work of Fernando de la Oh my Opera 'la Favorita'
Daniela Banasova, is from Slovakia graduated from the University of Bratislava, and is long graduate studies at the University of Music and Performing Arts in Vienna, Austria, has been presented in several European countries and the United States
Finally I enter our friend Sandra interpreting the work of 'Rusalka' of Antonin Dvorak, I have lived the art of ópera 'Tosca' , Un Bel di Vedremo of the Opera 'Madame Butterfly'by Giacomo Puccini, And ending with the work My lips kiss with ardor of the musical 'Giuditta' of Franz Lehar, Sandra came to the scenary very beautiful! and with a soft, clear voice singing with passion, range and tessitura mingled with the excitement of each work
Really exciting and subtle, there was surprise at the end of the three Sopranos sang while playing a small work which ended this great event! Three voices harmonizing with the enclosure
Opera is definitely more beautiful than your ears can hear.
For those unfamiliar with the term Soprano, this is what you mean.
It is the highest of the female voices, the soprano has always occupied a prominent place in the vocal hierarchy. In the operatic drama, the soprano is almost always the heroine and hero of the opera. As for other types of voice, there are different categories of sub soprano also.
Mezzo soprano's more serious than that of female soprano voice. Throughout the history of opera mezzo has been used for many different types of characters: from children or young men, mothers, witches, gypsies or older women.
CONCIERTO DE OPERA
Ciudad de México
Centro Cultural Bicentenario del Estado de México
Texcoco, Estado de México
Reseña
Por Darkzen
03/10/15
Saludos amigos, les compartiré mi experiencia en cuanto a este género excelente y el cual es uno de mis favoritos, tuve la oportunidad de estar con una amiga de voz increíble conocida para muchos como Sandra Plamenats, Soprano profesional, la cual tuve la oportunidad de ser invitado, este evento fue el 20 de Septiembre
También estuvo en compañía de las talentosas cantantes como Daniela Banasova, Mezzo Soprano y de la Soprano Natalya Kraevsky en combinación de la Orquesta Sinfónica del Estado de México con la directora Gabriela Díaz Alatriste dinamismo y emoción!
Un poco de la biografía de nuestra amiga Sandra:
Sandra Plamenats
Estudio en el conservatorio estatal de Moscú P.I Tchaikovsky y graduada con honores en la Facultad de la universidad estatal de Lomonosov, Rusia
Ha participado en diversos conciertos y producciones teatrales en Rusia, incluyendo salas del Kremlin, en la Sorbona de Paris en Francia y en Italia
Apenas hace un año en el verano del 2014 interpreto a Lisa en '' la Reina de Espadas'' en el teatro Nacional y actuó en el festival internacional de música en Shanghai, Beijing y Bruselas
El programa fue una combinación de las tres talentosas voces, una a una con la aparición en escena de Natalya Kraevsky, con una voz y rango muy impresionante además de salir muy hermosa!
Interpretando obras como la Canción de Vilia de la Opereta de la Viuda Alegre de Franz Lehar, 'Oh! Mio Babbino Caro' de Giacomo Puccini y la obra de meine lippen sie kussen so heiss
Su tesitura de Natalya muy suave y también fuerte, me impresiono bastante!
Alternaba perfectamente los cambios en la obra, ella es de San Petersburgo, Rusia ha participado en Operas como don Giovanni; la Boheme en la Arena de Verona; la Gira Réquiem y Arias de Mozart, entre múltiples presentaciones en Holanda y mas
Después del descanso entro en Escena Daniela Banasova con una voz potente y tesitura grave, que le daban el toque excelso a las obras que interpreto como son Obertura el Murciélago de Johann Strauss JR.
Habanera de la Opera 'Carmen' con un pequeño baile el cual también mostro, la obra de Mi Corazón se abre a tu voz de la Opera 'Sanson y Dalila' de Camille Saint-Saens y finalizando con la obra de Oh mío Fernando de la Opera 'la Favorita'
Daniela Banasova es de Eslovaquia, graduada de la Universidad de Bratislava, y desde hace tiempo está en estudios de posgrado en la Universidad de Música y Artes Dramáticas en Viena, Austria, se ha presentados en varios países de Europa y Estados Unidos
Finalmente entro nuestra amiga Sandra interpretando la Obra de Cancion de la Luna' de la Opera de Rusalka de Antonin Dvorak, He vivido del Arte de la Opera de 'Tosca' y Un Bello dia Veremos de la Opera de 'Madame Butterfly' de Giacomo Puccini, Sandra salió al escenario muy hermosa! y con una voz suave y blanca cantando con pasión, su rango y tesitura se mezclaban con la emoción de cada obra
Realmente apasionante y sutil, al finalizar hubo sorpresa las tres Sopranos cantaron al mismo tiempo interpretando una pequeña obra el cual finalizo este gran evento! Armonizando con sus tres voces el recinto
La Ópera es sin duda lo más hermoso que tus oídos pueden escuchar.
Para los que no estén familiarizados con el término Soprano, esto es lo que quiere decir
Es la más aguda de las voces femeninas, la de soprano siempre ha ocupado un lugar prominente en la jerarquía vocal. En los dramas operísticos, la soprano es casi siempre la heroína y protagonista de la ópera. Como para otros tipos de voz, hay distintos sub categorías de soprano también
Mezzo soprano la voz femenina más grave que la de soprano. A lo largo de la historia de la ópera la mezzo ha sido utilizada para muy distintos tipos de personajes: desde niños o jóvenes varones, madres, brujas, gitanas o mujeres mayores.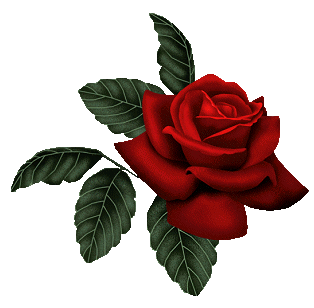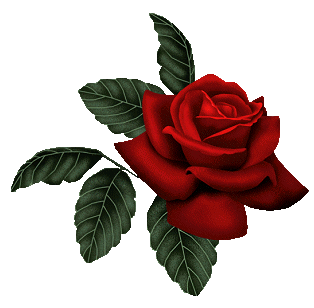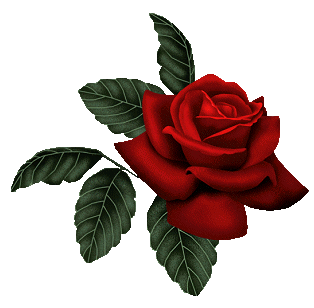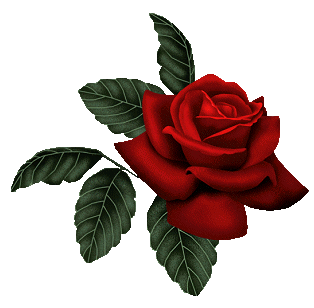 Sinfonica del Estado de Mexico
Vissi d'arte (aria di Tosca) Puccini
Song to the Moon (Rusalka)