DARKZEN
DRAGON
METAL ANGELS
​
ROCK/METAL ON LINE
Model, hair & make-up: La Esmeralda
Photo: Heiner Seemann / GrautonStudio
Dress: Steampunk Decadence & Madame Mécanique
Earrings: Pinkabsinthe
Model Official of Darkzen Dragon On Line
La Esmeralda German Model
Marlee Ryley!!
The Interview!
By Darkzen
23/07/2022
Official Bio
HYPERIA is a Melodic Thrash Metal band known for their wailing vocals, shredding guitars, and fast, heavy songs. In 2020 they released their debut full-length album "INSANITORIUM" via Sliptrick Records. On March 18,2022. Hyperia released their sophomore album "Silhouettes of Horror".
Hello Marlee, thank you very much for this opportunity to have the interview with you!
How have you been?
​
Marlee:
​
I've been awesome. So glad to finally be playing shows again.
​
Tell us about yourself and your very own style of this extreme metal genre! About your passion for Thrash metal!
​
Marlee:
​
I come from a musical family so I started playing and singing music when I was about 4 years old. I suppose my style would be thought of as theatrical. I try to change it up with styles so much so that I feel it's like I'm acting different parts of a story. I love a lot of different types of metal but Thrash has my heart. It just seems to give me so much more energy than other styles.
​
With Hyperia band you have released several singles! Have you written some of the songs?
​
Marlee:
​
I write all of the lyrics of the songs as well as figured out the melody to compliment the music. Colin writes 99% of the music itself with the rest of the band giving input.
​
Do you like any other style of extreme metal within metal?
​
Marlee:
​
I love Black metal Death metal and so much more.
​
What other hobbies do you have?
​
Marlee:
​
I really enjoy hiking and going on backpacking trips. I love to travel, I went on a 13-month trip with Colin to 23 countries and we plan on doing way more. (Hopefully playing shows along the way)
​
In addition to having a powerful voice! Do you play any musical instrument? Do you have a favorite musical instrument?
​
Marlee:
​
I play the piano and guitar but I love to listen to the violin.
​
Do you have any other project or band in parallel with Hyperia band?
​
Marlee:
​
Colin have had other bands before but only Hyperia at the moment. I have a few different things I've done for fun but nothing official. You can check out my most recent venture Triskelyon. I just did vocals and had no hand in writing but it was a lot of fun.
​
From your current album Silhouettes of Horror did you write any songs? Did you write any song?
​
Marlee:
​
Again I wrote only the lyrics. I don't know if I have a favourite they all have a special place in my heart.
​
Any video that you release soon from your current album?
​
Marlee:
​
We released a video for our song Operation Midnight back in November 2021. We have some ideas for future videos but nothing officially in the works.
​
Any event that Hyperia band has scheduled?
​
Marlee:
​
We will play two festivals this summer. One is called Loud As Hell and the other one we already played was Armstrong Metal Festival. They are both in Canada. We have some exciting things in the works, so keep your eyes peeled.
​
Any live stream for any social network, for the fans with Hyperia band or only you?
​
Marlee:
​
We will hopefully be doing this in the future but nothing is scheduled.
​
Anything else you want to share with us?
​
Marlee:
​
Again I am so stoked to be playing shows again. It's been a crazy couple of years but things are looking up. Thanks for the support and stay metal!
​
Thank you very much for your time for this interview for Darkzen Dragon Metal Angels!
​
Info
​
https://www.youtube.com/watch?v=GKo-GVzZ3o8
https://www.facebook.com/Hyperiabandofficial
https://hyperiametal.bandcamp.com/
https://www.instagram.com/hyperiametal/?hl=en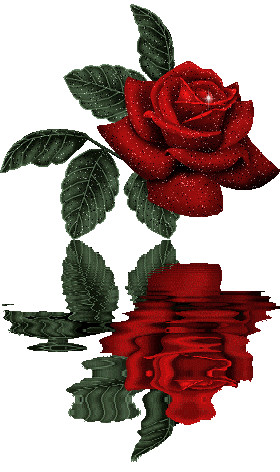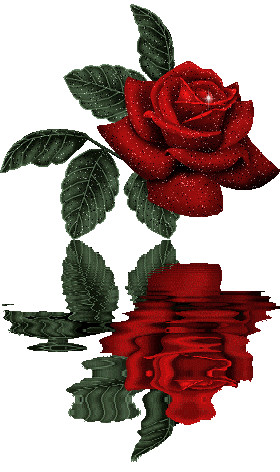 Marlee Ryley!!
La Entrevista!
Por Darkzen
23/07/2022
Bio Oficial
HYPERIA es una banda de Thrash Metal melódico conocida por sus voces quejumbrosas, guitarras trituradas y canciones rápidas y pesadas. En 2020 lanzaron su álbum debut de larga duración "INSANITORIUM" a través de Sliptrick Records. El 18 de marzo de 2022. Hyperia lanzó su segundo álbum "Silhouettes of Horror".
Hola Marlee, ¡muchas gracias por esta oportunidad de tener la entrevista contigo!
¿Cómo has estado?
​
Marlee:
​
Ha sido increíble. Muy contenta de finalmente estar tocando shows de nuevo.
​
¡Cuéntanos sobre ti y tu propio estilo de este género de metal extremo! ¡Sobre tu pasión por el Thrash metal!
​
Marlee:
​
Vengo de una familia de músicos, así que comencé a tocar y cantar música cuando tenía unos 4 años. Supongo que mi estilo se consideraría teatral. Trato de cambiar tanto con los estilos que siento que es como si estuviera actuando diferentes partes de una historia. Me encantan muchos tipos diferentes de metal, pero Thrash tiene mi corazón. Parece que me da mucha más energía que otros estilos.
​
¡Con la banda Hyperia haz lanzado varios singles! ¿Has escrito algunas de las canciones?
​
Marlee:
​
Escribo todas las letras de las canciones y descubro la melodía para complementar la música. Colin escribe el 99% de la música en sí con el resto de la banda dando su opinión.
​
¿Te gusta algún otro estilo de metal extremo dentro del metal?
​
Marlee:
​
Me encanta el black metal, el death metal y mucho más.
​
¿Qué otras aficiones tienes?
​
Marlee:
​
Me gusta mucho el senderismo y los viajes de mochilero. Me encanta viajar, hice un viaje de 13 meses con Colin a 23 países y planeamos hacer muchos más. (Esperemos tocar shows en el camino)
​
Además de tener una voz poderosa! ¿Tocas algún instrumento musical? ¿Tienes un instrumento musical favorito?
​
Marlee:
​
Toco el piano y la guitarra, pero me encanta escuchar el violín.
​
¿Tienes algún otro proyecto o banda en paralelo con Hyperia band?
​
Marlee:
​
Colin ha tenido otras bandas antes pero solo Hyperia en este momento. Tengo algunas cosas diferentes que he hecho para divertirme, pero nada oficial. Puedes ver mi más reciente aventura, Triskelyon. Solo hice voces y no tuve nada que ver con la escritura, pero fue muy divertido.
​
De tu álbum actual, Silhouettes of Horror, ¿compusiste alguna canción? ¿Tienes alguna canción favorita?
​
Marlee:
​
Nuevamente escribí solo la letra. No sé si tengo un favorito, todos tienen un lugar especial en mi corazón.
​
¿Algún video que lances pronto de tu álbum actual?
​
Marlee:
​
Lanzamos un video para nuestra canción Operation Midnight en noviembre de 2021. Tenemos algunas ideas para videos futuros, pero nada oficialmente en proceso.
​
¿Algún evento que tenga programada la banda Hyperia?
​
Marlee:
​
Tocaremos en dos festivales este verano. Uno se llama Loud As Hell y el otro que ya tocamos fue Armstrong Metal Festival. Ambos están en Canadá. Tenemos algunas cosas emocionantes en proceso, así que mantén los ojos bien abiertos.
​
¿Alguna transmisión en vivo para alguna red social, para los fanáticos con la banda Hyperia o solo tú?
​
Marlee:
​
Es de esperar que hagamos esto en el futuro, pero no hay nada programado.
​
¿Algo más que quieras compartir con nosotros?
​
Marlee:
​
Nuevamente, estoy tan emocionada de estar tocando shows nuevamente. Han sido un par de años locos, pero las cosas están mejorando. ¡Gracias por el apoyo y quédate metal!
​
¡Muchas gracias por tu tiempo para esta entrevista para Darkzen Dragón Metal Angels!
​
Info
​
https://www.youtube.com/watch?v=GKo-GVzZ3o8
https://www.facebook.com/Hyperiabandofficial
https://hyperiametal.bandcamp.com/
https://www.instagram.com/hyperiametal/?hl=en