LORIEN!
The Interview!
​
By Darkzen
12/07/2021
Official Info
We are a symphonic metal band from Tepic, Nayarit, The Capital of Mexican Symphonic Metal! Get to know them!
Hello! Thank you very much for this interview, more of the Mexican talent! In Darkzen Dragon Metal Angels!
How have they been with all this situation there in the State of Nayarit?
Grecia:
It was thanks to this pandemic situation that the band had the incentive to start recording songs that had been left pending years ago, now we only hope that everything improves so that we can go out and play and show the fruits of these months that we take advantage of to record again.
Now tell us about your band Lorien, how did you get started, why Symphonic Metal?
Grecia:
Because it is a genre that does not limit us, we can play from ballads, to melodic death, without even holding ourselves back in the symphonic, apart from that it is a perfect genre that goes with the personal tastes of the members, for having refined sounds to gloomy and deep sounds.
Grecia Ochoa, how was the path that led you to Symphonic Metal, your Musical influences?
Grecia:
From a very young age I knew good music thanks to my dad. He spent the afternoons listening to bands like Iron Maiden, Led Zeppelin, The Beatles, among many others, mostly from the 80s, which were awakening in me a great affinity to rock. When I was in high school it was when I discovered Nightwish, I undoubtedly became a fan.
Do you have any particular male or female voices that are your inspiration?
Grecia:
Definitely Tarja Turunen has been for me the main inspiration in symphonic metal.
Why the name Lorien? On who inspired the band name
Grecia:
Our main inspiration is the Silmarillion, by J.R.R. Tolkien is a fantasy work which to this day is considered one of the most iconic of all time. Taking it as a reference, it was how we loved the idea of being: Lorien, which means "Land of dreams", alluding to the fact that "we too have saved dreams and we will always seek to make them come true."
Grecia, do you have another job besides your band Lorien?
Grecia:
Yes, after a few years of dedicating myself to modeling and conducting events, in 2016, I created my artisanal beachwear brand called GOswimwear, to this day it is something that I enjoy a lot.
Any other styles within Metal or Outside Metal that are also part of the Lorien band?
Grecia:
Power metal, melodic death, alternative metal.
Singles or EPs that the band Lorien is working on?
Grecia:
At the moment only one ep that is on YouTube, and we are about to finish the first album that we will soon be publishing on digital platforms.
Some advance! About any development of a video or album in particular?
Grecia:
At the moment we can tell you that some ideas are being cooked for the band's first official video, hopefully the current situation will allow us to realize it soon.
Tell us about the event from a few months ago which you partnered with Timo Tolkki! How was the event?
Grecia:
It was incredible to be on the same stage as Timo, he is undoubtedly an inspiration for the Lorien members and it was like living a dream that until before that could not be anything other than a dream.
How about meeting with Timo?
Grecia:
He is great as a person, we had a brief chat with him, he made comments and observations, which is appreciated if someone of such stature takes the time to give us a few tips.
How is the metal scene in Nayarit right now?
Grecia:
​
We think it is a good scene, we are not many like other states but it is normal considering the number of people, although we are not many for now, there is always a phenomenal atmosphere in the gigs and that is always appreciated.
Social networks, any live on a social network or a special chat later? To get to know more about Lorien band!
Grecia:
Sure! We are on Facebook, Instagram and YouTube as @lorien_symphonicBand. We have in mind some ideas and dynamics to be more in contact with all our followers, thanks to all those who write to us from different parts of the world, we will always be open to suggestions and happy to read them, it is as if distance does not exist, and We could feel this great closeness with our audience, thank you very much for that.
What do you say to your fans?
Grecia:
Thank you very much to each and every one of you for following us and letting our music reach your heart, because in the end Lorien's music is that, feelings and dreams that do not go away ... and above all that you are aware of the new material, we hope in advance be to everyone's liking and that they enjoy like us, transmitting the emotions we feel when making this music.
Do you have anything to add for this interview or share something with us?
Grecia:
Thank you very much for considering us and offering us this space, we hope to be able to coincide in some scenario.
Thank you very much for your time for this interview! For Darkzen Dragon Metal Angels!
Info
​
Line up
​
VOCALIST: GRECIA OCHOA
​
https://www.facebook.com/BEXOXS
​
COMPOSER, BASS AND GUTURALES: JORDAN QUINTANILLA
​
https://www.facebook.com/raziel00
​
GUITARIST: CÉSAR NAVARRO
​
https://www.facebook.com/cesar.navarroortega
​
DRUMMER AND PRODUCER: ARTHCTURIAN KRA
​
https://www.facebook.com/arthcturian.kra
https://www.facebook.com/LorienSymphonic/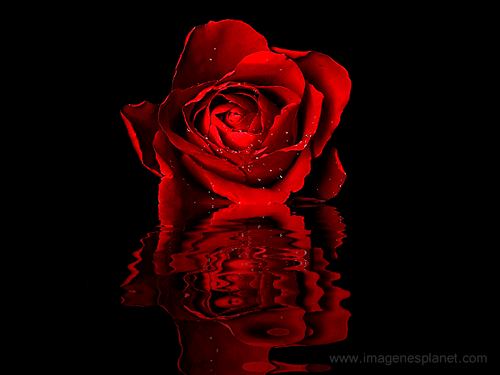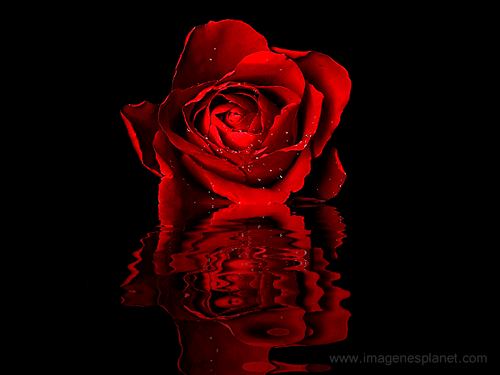 LORIEN!
La Entrevista!
​
Por Darkzen
12/07/2021
Info Oficial
Somos una banda de metal sinfónico originaria de Tepic, Nayarit la capital del Metal Sinfónico Mexicano! Conócelos!
​
¡Hola! Muchas gracias por esta entrevista, ¡más del talento mexicano! ¡En Darkzen Dragón Metal Angels!
​
¿Cómo han estado con toda esta situación allá en el Estado de Nayarit?
​
Grecia:
​
Fue gracias a esta situación de pandemia que la banda tuvo el incentivo de comenzar a grabar canciones que se habían quedado pendientes años atrás, ahora solo esperamos que todo mejore para poder salir a tocar y mostrar los frutos de estos meses que aprovechamos para volver a grabar.
​
Ahora cuéntenos sobre su banda Lorien ¿Cómo se inició, porque Metal Sinfónico?
​
Grecia:
​
Porque es un género que no nos limita, podemos tocar desde baladas, hasta death melódico, sin tampoco conteneros en lo sinfónico, aparte que es un género perfecto que va con los gustos personales de los miembros, por tener sonidos refinados hasta sonidos tétricos y profundos.
​
Grecia Ochoa, como fue el camino que te llevo al Metal Sinfónico, tus influencias Musicales?
​
Grecia:
​
Desde muy pequeña conocí buena música gracias a mi papá. Pasaba las tardes escuchando bandas como Iron Maiden, Led Zeppelin, The Beatles, entre muchas otras, en su mayoría de los 80s, las cuales fueron despertando en mí una gran afinidad al rock. Ya estando en la secundaria fué cuando descubrí Nightwish, me volví fan indudablemente.
​
¿Tienen alguna voz femenina o masculina en especial que sean su inspiración?
​
Grecia:
​
Definitivamente Tarja Turunen ha sido para mí la principal inspiración en el metal sinfónico.
​
¿Por qué el nombre de Lorien? En quien está inspirado el nombre de la banda
​
Grecia:
​
Nuestra principal inspiración es el Silmarillion, de J.R.R. Tolkien, es una obra de fantasía la cual hasta el día de hoy es considerada como una de las más emblemáticas de todos los tiempos. Tomandola como referencia fue como nos encantó la idea de ser: Lorien, que significa "Tierra de los sueños", haciendo alusión a que "nosotros también tenemos sueños guardados y buscaremos siempre volverlos realidad".
​
Grecia, tienes otro trabajo además del de tu banda Lorien?
​
Grecia:
​
Si, luego de algunos años de dedicarme al modelaje y conducción de eventos, en el 2016, cree mi marca de ropa de playa artesanal llamada GOswimwear, hasta el día de hoy es algo que disfruto bastante.
​
¿Algún otro estilo dentro del Metal o Fuera del Metal que también sea parte de Lorien band?
​
Grecia:
​
Power metal , death melódico, metal alternativo.
​
¿Sencillos o EPs en que la banda Lorien esté trabajando?
​
Grecia:
​
De momento solo un ep que está en youtube, y estamos por terminar el primer disco que próximamente estaremos publicando en plataformas digitales.
​
¡Algún adelanto! ¿Sobre algún desarrollo de algún video o albúm en especial?
​
Grecia:
​
Por el momento les podemos decir que se están cocinando algunas ideas para el primer video oficial de la banda, esperemos que la situación actual nos permita concretarlo pronto.
​
¡Cuéntenos sobre el evento de hace unos meses el cual alternaron con Timo Tolkki! ¿Qué tal estuvo el evento?
​
Grecia:
​
Fue increíble estar en el mismo escenario que Timo, el sin duda es una inspiración para los miembros de lorien y fue como vivir un sueño que hasta antes de eso no podía ser otra cosa que un sueño.
​
¿Qué tal el encuentro con Timo?
​
Grecia:
​
Es genial como persona, tuvimos una breve charla con él, nos hizo comentarios y observaciones, lo cual se agradece de alguien de tal talla se tome el tiempo de darnos unos cuantos consejos.
​
¿Cómo está la escena del metal en Nayarit en estos momentos?
​
Grecia:
​
Creemos que es buena escena, no somos muchos como otros estados pero es normal teniendo en cuenta la cantidad de personas, aunque no seamos muchos por ahora, siempre hay un ambiente fenomenal en las tocadas y eso se agradece siempre.
​
Redes sociales, ¿algún en vivo por alguna red social o un chat en especial más adelante? ¡Para que conozcan más a Lorien band!
​
Grecia:
​
Claro! Estamos en Facebook, Instagram y YouTube como @lorien_symphonicBand . Tenemos en mente algunas ideas y dinámicas para estar más en contacto con todos nuestros seguidores, gracias a todos los que nos escriben de diferentes partes del mundo, siempre estaremos abiertos a sugerencias y felices de poder leerlos, es como si la distancia no existiera, y pudiéramos sentir esta gran cercanía con nuestro público, muchas gracias por eso.
​
¿Qué les dicen a sus fans?
​
Grecia:
​
Muchas gracias a todos y cada uno por seguirnos y dejar que nuestra música les llegue al corazón, porque al final la música de lorien es eso, sentimientos y sueños que no se apagan… y sobre todo que estén pendientes del nuevo material, esperamos por adelantado sea del agrado de todos y que disfruten como nosotros, el transmitir las emociones que sentimos al hacer esta música .
​
¿Tienen algo que agregar para esta entrevista o compartir algo con nosotros?
​
Grecia:
​
Muchas gracias por considerarnos y brindarnos éste espacio, esperamos poder coincidir en algún escenario.
​
¡Muchas gracias por su tiempo para esta entrevista! ¡Por Darkzen Dragón Metal Angels!
​
Info
​
ALINEACIÓN:
​
VOCALISTA: GRECIA OCHOA
​
https://www.facebook.com/BEXOXS
​
COMPOSITOR, BAJISTA Y GUTURALES: JORDAN QUINTANILLA
​
https://www.facebook.com/raziel00
​
GUITARRISTA: CÉSAR NAVARRO
​
https://www.facebook.com/cesar.navarroortega
​
BATERISTA Y PRODUCTOR: ARTHCTURIAN KRA
​
https://www.facebook.com/arthcturian.kra
| | |
| --- | --- |