DARKZEN
DRAGON
METAL ANGELS
​
ROCK/METAL ON LINE
Model, hair & make-up: La Esmeralda
Photo: Heiner Seemann / GrautonStudio
Dress: Steampunk Decadence & Madame Mécanique
Earrings: Pinkabsinthe
Model Official of Darkzen Dragon On Line
La Esmeralda German Model
Burning Witches
Laura Guldemond
The Interview!
​
By Darkzen
Official Bio
​
08/06/2020
​
ALL WOMAN SWISS HEAVY METAL BAND
​
The band Burning Witches was founded during spring 2015 in Brugg, beautiful Switzerland, by guitar player Romana Kalkuhl. It has always been her big dream to perform with a women's heavy metal band on stage. During the music university studies she already started her first group: ATLAS & AXIS with which she has already recorded two albums and played several concerts!
​
In 2015 Romana started to look for talented ladies for the new combo. Jeanine Grob (bass) a longtime friend, became the first official member. At a party on a festival Romana met Seraina Telli (singer) for the first time. It clicked right away betweens the two girls, on a musical and on a personal level. Seraina brought in many ideas and a lot of experience cause of her studies at the Music Academy and her band SURRILIUM. The guitarist and the singer became a great songwriting team right away!
​
Romana wrote her mate Schmier from DESTRUCTION / PANZER about her new project, he was interested in the new outfit and the ladies brought him onboard as a producer / consultant!
​
After an intensive search and different auditions, BURNING WITCHES found Lala Frischknecht the perfect drummer for the all chick metal band. Since summer 2015, the girls have been working hard on new material and in autumn 2015 they recorded the first three songs with VO Pulver at Little Creek Studio (PANZER / PRO PAIN / DESTRUCTION).
​
The search for the right band name was kind of easy, because if four crazy girls burn hard for Heavy Metal, they can only call themselves BURNING WITCHES.
​
Hi!! my friends from Burning Witches! Thank you very much for this interview!
​
Laura
​
You're welcome!
​
How did the band start and why the name of your band? Any connection to mystique or cult?
​
Laura
Romana when this band started you know the female metal bands of all heavy metal bands could have been another name but BW was the best connection and decision, we don't have this connection with the mystical or cult more than a cult with music, just we have in common that we write rough creepy.
​
Tell us the musical formation of the members of the band? Metal Exclusively or a little classical training and a taste for classical music?
​
Laura
​
There was no training in classical music, Romana's Dad is an opera singer, I had a music Course of course, we learn a lot from other musicians, Within Temptation, the music of the 80 Heavy Metal, the Glam, Classic Thrash Metal from UK, Jay Iron Maiden, from Romana Heavy Metal UK his main influence,
​
Why do you choose to create a super band? How has the musical impact your band had? You hear yourselves powerfully!
​
BW:
​
I decided to create the band because it was not something common in metal, there are always more boys, it is fun to be able to play with girls too! They asked me to be the Manager.
​
Sonia, you're a great guitarist, I've been playing bass with the musical instrument you started! Sonia we wish you all the best!
​
Laura:
​
She always played with Death Metal bands, she dominates the guitar!
​
Laura! How does it feel to be in front of this super band of pure woman with a lot of energy?
​
Laura
​
I love! It has been a dream for a long time to be able to play on stage as a great grip, I love that we have all been committed to making this a reality, if only you have the motivation things will not happen it is better to surround yourself with people in which all we are motivated, there are days when you feel great and there are others when you do not achieve what you want to achieve.
​
Laura! About the Shadowrise band, we know the last news that we got months ago, is the end of Shadowrise?
​
Laura
​
I am not saying that it is the end, maybe later there will be more, we will continue to do it if people keep asking, in the future maybe do something but probably not hehe.
​
Tell us about your album Dance With The Devil, it reminds me of a song from the 90's of Dance, who wrote the lyrics, music and under what experience was it?
​
Laura
​
I wrote the lyrics, Romana made the music, the experience was great, she sent me the song and I said this will be one of the best on the album, it's quite fun and energetic, I had a good feeling about this song, I had to do a lot of research to write since I'm not a witch haha, I read a lot about legends, myths, history, a funny song and the third one I write, with a lot of folklore this song.
​
All of their releases have been great! Do you have a favorite song?
​
Laura
​
Of course Black Widow, it's catchy I was captivated from the beginning I like songs full of energy.
​
Some of you live in some different countries, how do you go about producing something new or rehearsing?
​
Laura
​
For something new we went to the place that is close to all of us every week, I was very happy that writing these songs was very good, it was recorded in the studio, I loved recording at home, we rehearsed each show days before.
​
Could you tell us about some new dates of your events that were postponed?
​
Laura
​
Not really but probably in November / December for now, and a tour maybe in April.
​
Under this worldwide problem of Covid19, what can friends tell us?
​
Laura
​
Just stay safe at home!
​
Something else you would like to share with us?
​
Laura
​
A beer! I love to share Beer!
​
Darkzen
​
Cheers!!!
​
Thank you very much for your time for this interview! For Darkzen Dragón Metal Angels!
​
Thanks for having this talk! And answer this interview see you!
​
Info
​
https://www.burningwitches.ch/
https://www.facebook.com/burningwitches666/
https://www.instagram.com/burningwitchesofficial/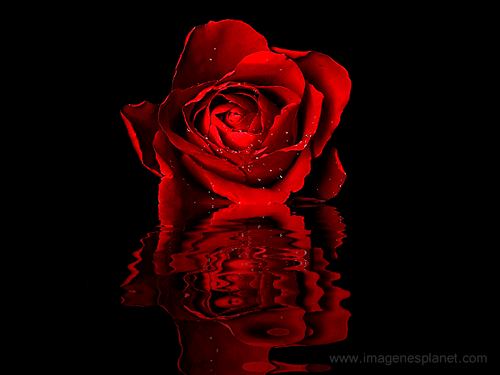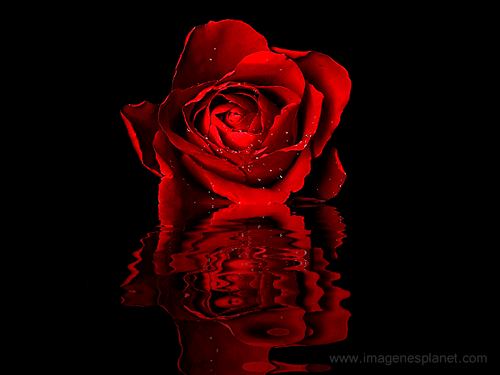 Burning Witches
Laura Guldemond
La Entrevista!
​
Por Darkzen
​
Bio Oficial
08/06/2020
​
​
La banda Burning Witches fue fundada durante la primavera de 2015 en Brugg, Suiza, por la guitarrista Romana Kalkuhl. Siempre ha sido su gran sueño actuar con una banda femenina de heavy metal en el escenario. Durante los estudios universitarios de música, ya comenzó su primer grupo: ATLAS & AXIS con el que ya grabó dos álbumes y tocó en varios conciertos.
​
En 2015, Romana comenzó a buscar damas con talento para el nuevo combo. Jeanine Grob (bajo), amiga desde hace mucho tiempo, se convirtió en la primera miembro oficial. En una fiesta en un festival, Romana conoció a Seraina Telli (cantante) por primera vez. Hizo clic de inmediato entre las dos chicas, en un nivel musical y personal. Seraina aportó muchas ideas y mucha experiencia debido a sus estudios en la Academia de Música y su banda SURRILIUM. ¡La guitarrista y la cantante se convirtieron en un gran equipo de compositoras de inmediato!
​
Romana le escribió a su compañero Schmier de DESTRUCTION / PANZER sobre su nuevo proyecto, ¡estaba interesado en el nuevo atuendo y las damas lo trajeron a bordo como productor / consultor!
Después de una búsqueda intensiva y audiciones diferentes, BURNING WITCHES encontró a Lala Frischknecht el baterista perfecto para toda la banda de chick metal. Desde el verano de 2015, las chicas han estado trabajando duro en nuevo material y en otoño de 2015 grabaron las primeras tres canciones con VO Pulver en Little Creek Studio (PANZER / PRO PAIN / DESTRUCTION).
​
La búsqueda del nombre correcto de la banda fue un poco fácil, porque si cuatro chicas locas se queman para Heavy Metal, solo pueden llamarse BURNING WITCHES.
​
¡¡Hola!! ¡Mis amigas de Burning Witches! Muchas gracias por esta entrevista!
​
Laura
​
¡De nada!
​
¿Cómo comenzó la banda y por qué el nombre de tu banda? ¿Alguna conexión con la mística o el culto?
​
Laura
Romana, cuando comenzó esta banda, sabes que las bandas de metal femenino de todas las bandas de heavy metal podrían haber sido otro nombre, pero BW fue la mejor conexión y decisión, no tenemos esta conexión con lo místico o el culto más que un culto con la música, solo tenemos en común que escribimos cosas siniestras.
​
¿Cuéntanos la formación musical de los miembros de la banda? ¿Metal exclusivamente o un poco de entrenamiento clásico y un gusto por la música clásica?
​
Laura
​
No hubo entrenamiento en música clásica, El papa de Romana es cantante de ópera, tuve un curso de música por supuesto, aprendemos mucho de otros músicos, Within Temptation, la música de los 80 Heavy Metal, el Glam, el Thrash Metal clásico del Reino Unido., Jay Iron Maiden, de Romana Heavy Metal Británico, su principal influencia,
​
¿Por qué eliges crear una súper banda? ¿Cómo ha tenido el impacto musical tu banda? ¡Se oyen poderosamente!
​
BW:
​
Decidí crear la banda porque no era algo común en el metal, siempre hay más chicos, ¡es divertido poder tocar con chicas también! Me pidieron que fuera la manager.
​
Sonia, eres una gran guitarrista, has estado tocando el bajo con el instrumento musical que empezaste. Sonia te deseamos todo lo mejor!
​
Laura:
​
Ella siempre tocaba con bandas de Death Metal, ¡domina la guitarra!
​
Laura! ¿Cómo se siente estar frente a esta súper banda de solo mujeres con mucha energía?
​
Laura
​
¡Lo Amo! Ha sido un sueño durante mucho tiempo poder tocar en el escenario como un gran agarre, me encanta que todos nos hayamos comprometido a hacer esto realidad, si solo tienes la motivación, las cosas no sucederán, es mejor rodearte tu misma con personas en las que todos estamos motivados, hay días en que se siente bien y hay otros en los que no logras lo que quiere lograr.
​
Laura! Sobre la banda Shadowrise, sabemos las últimas noticias que recibimos hace meses, ¿es el final de Shadowrise?
​
Laura
​
No digo que sea el final, tal vez más tarde habrá más, seguiremos haciéndolo si la gente sigue preguntando, en el futuro tal vez haga algo, pero probablemente no jeje.
​
Cuéntanos sobre tu álbum Dance With The Devil, me recuerda a una canción de los años 90 de Dance,
¿quién escribió la letra, la música y bajo qué experiencia fue?
​
Laura
​
Escribí la letra, Romana hizo la música, la experiencia fue genial, me envió la canción y le dije que sería uno de las mejores del álbum, es bastante divertida y enérgica, tuve un buen presentimiento sobre esta canción, yo tuve que investigar mucho para escribir. Como no soy una bruja jaja, leí mucho sobre leyendas, mitos, historia, una canción divertida y la tercera que escribo, con mucho folklore.
​
¡Todos sus lanzamientos han sido geniales! ¿Tienes una canción favorita?
​
Laura
​
Por supuesto, Black Widow, es pegadiza. Me cautivó desde el principio. Me gustan las canciones llenas de energía.
​
Algunas de ustedes viven en diferentes países, ¿Cómo hacen para producir algo nuevo o ensayar?
​
Laura
​
Para algo nuevo nos acercamos al lugar que está cerca de todos nosotros cada semana, estaba muy contenta de que al escribir estas canciones fue muy bueno, está grabado en el estudio, me encantó grabar en casa, ensayamos días antes cada espectáculo.
​
¿Podrías contarnos algunas nuevas fechas de sus eventos que se pospusieron?
​
Laura
​
No realmente, pero probablemente en noviembre / diciembre por ahora, y una gira tal vez en abril.
​
Bajo este problema mundial de Covid19, ¿Qué nos pueden decir amigas?
​
Laura
​
¡Solo mantente seguro en casa!
​
¿Algo más que quieras compartir con nosotros?
​
Laura
​
¡Una cerveza! Me encanta compartir cerveza!
​
Darkzen:
​
Saluddddd!
​
¡Muchas gracias por tu tiempo para esta entrevista! Para Darkzen Dragón Metal Angels!
​
Gracias por tener esta charla! Y responder a esta entrevista ¡Nos vemos!
​
Info
​
https://www.burningwitches.ch/
https://www.facebook.com/burningwitches666/
https://www.instagram.com/burningwitchesofficial/