BREAK ME DOWN band!
Irene Franco!!
The Interview!
By Darkzen
17/10/2019
​
Bio Official
Break Me Down is an Italian Alternative Metal band from Milan, formed in 2017.
The energy and the beauty of their songs releases a powerful emotion that explodes during their live performances. With Faith Blurry on vocals, they released their first EP "Resilience"in January 2018, which contains three unedited songs written and produced by the band, then recorded and mixed by Matteo Magni at Magnitude Studio.
Among many shows all over their country there are some important as opening act for international artists like: Crazy Town, Joe Stump's Tower of Babel, Vinnie Moore and Lacuna Coil.
On February 2019 Faith left the band for follow her own path. On March 2019 Irene Franco became the new BMD singer. The current line-up sees Irene Franco (Vocals), Morris Steel (Guitars), Laerte Ungaro(Guitars), Giuseppe "LoChef" Greco(Bass) and Fabio Benedan(Drums).
In September 2019 they released the first single "Your Game" of the new album.
"The Pond." The new LP will be released this October 17, 2019 in all digital stores! "The Pond" contains eleven unedited songs written and produced by the band, then recorded and mixed again by Matteo Magni in Magnitude Studio.
Hello! Band! Thank you very much for to have this interview with you! ;)
BMD
Hello everyone! Thank you for this opportunity! We are very happy to answer your questions.
Tell us a little about yourself! How did you get to the band?
Irene
As you know, I joined the band seven months ago because the first singer, Faith, decided to leave BMD to follow her own path. I met the boys in Reggio Emilia one year ago, while they were performing as opening act for Lacuna Coil. We played together at a Christmas Jam Session in Milan, we had so much fun so, when Faith leaved them, they asked me to do an audition as Singer of BMD...so the story goes.
What are your musical influences? In Metal and outside Metal?
Irene
Our musical influences are quite varied. For example, I listen to various genres: Metal and rock of course, but I like so much also Blues, Hip-Hop, Swing & Rockabilly, 50's and 60's, Pop music and sometimes ethnic.
The Italian music school is great! How do you train vocally?
Irene
I never studied at music school in my life, even though I would have loved it! I train vocally always alone at home. Recently, I decided to entrust myself to my vocal coach Marco Sivo.
Darkzen
Well you do it very well!
How does Irene feel in this facet?
Irene
I feel great! With BMD we are sharing an important moment of our careers and I'm so happy to share it with these amazing guys!
Irene Franco, for you what means Alternative Metal? Could BMD band be considered a mixture of alternative sounds or a modern and alternative sound?
Irene
I think our music can be considered Alternative, our musical differences can create an interesting mix and the sound that comes out is certainly more modern than the classic Metal of the 80s.
Tell us about the video The Noose? I liked the scenery that was done!
Irene
Studying and shooting the video with Lorenzo Avanzi was very funny!
The song was inspired by Steven Spielberg's movie "Amistad". One of the most important scenes sees a slave who decides to hang himself to regain his freedom.
​
We want to transfer this concept to the present day: we are all slaves of our life and mind limits. In this video, we represent people of different social classes and each one of us, in front of a fortune teller and of the hangman card, becomes a slave into his mind prison to face his limits.
Tell us about the single Your Game? How was the production and the images of the video are interesting, what can you tell us about them?
Irene
"Your Game" is a very important song to me, because for the lyrics I was inspired by a personal experience that I lived very closely. We live in a world full of barriers where it is still difficult for many people to feel comfortable with the differences: skin color, faith, sexuality, disability...We generally destroy what we don't understand because it frightens us. Your Game is a provocative song and it invites everyone to appreciate and be enriched by a lot of nuances that the world shows us.
The complete album that surprises will have? Different songs, similar songs, heavy sounds or light sounds?
Irene
This album was written in just three months. At the time we started, we were getting to know each other, we could perceive a searching path to understanding and growth. For this reason, there are different types of songs in this record! It's a mix of heavy and melodic sounds. Go for it!
For those who have not heard Break me down yet, what can you tell them? Why listen to Break me down band?
Irene
Break me Down is a young band that has gained much support and good results in a short time. We work hard and it is worth listening to our music. My advice is "Stay hungry" for music, don't be idle and always improve yourself...if you want to understand what I mean, go to any live music club and listen: you can discover a lot of interesting bands of the underground scene.
For the Band:
How was Break me Down formed? Who are each of the members
Laerte:
After my old band broke up, I decide to take a break from music, but a couple of years later I realized I missed the stage. So, with my old drummer and bass player (LoChef), we formed a new band. We started looking for a new singer and while we were auditioning, we decided to grab a beer and we went in a rock pub where Faith, our first singer, was performing that night.
​
After the show, I asked her if she could be interested in our project…she answered: Let's try!
Since we also needed a second guitar player, Morris, her guitarist at the time, joined the band.
After a few months we lost our drummer because he wanted to play other genres, but we eventually found our 5th element: Fabio.
Then, after a crazy year all around to play our songs, Faith decided to leave us...but as it happened at the first time, we went to a Christmas Jam Sassion and we met Irene. During the night we played some songs with her and... it was love at the first sight!
The lineup sees Irene Franco (Voice), Laerte Ungaro and Morris Steel (Guitars), Giuseppe "LoChef " Greco (Bass Guitar), Fabio Benedan (Drums)
​
What is the history and musical career of each of the members of the band?
Morris:
"How many pages do we have?!

Darkzen:

the pages that are necessary friends!
We came from various situations because we have different backgrounds. I started to play guitar at 12: my mum gave me my first six strings. Then, I went to one of the most important school of music of Milan, CPM, where I started to understand and learn different guitar styles.
While I was studying, I started to play in some bands and my ideas about what I would do with music and what I wanted to play became clear.
Fabio:
Since I was a child, I fell in love with the drums, but I started to play very late - I was 20. I started to take lessons while I practiced with some cover bands. My first experience as composer was with a prog metal band from Milan named Mojedaar. I played in that band for 10 years, but after too many lineup changes, I decided to leave this project and after a few months, February 2018, I became the drummer of my second family: Break Me Down.
Laerte:
My love story with the guitar started in 1994, when my uncle gave it to me as a present. My first group was a school band, we were terrible but we had so much fun.
From that moment I had many bands during the years, I did my experiences with many musicians, I learned so many things and now, I give all I know to this project.
Chef:
I was born in Sicily and I approached music at 11. I remember the moment that I fell in love with music: I was with an old friend, while we were listening and watching a video of Blink 182, we imagined to be like them. We formed a band and I started to play bass. When I grew up, I moved to Milan and switched music genre.
​
I played with different metal bands...then, almost 11 years ago, I met Laerte, my guitarist and partner in crime. Together we formed a new band with the promise that we would not repeat the mistakes of the past. And here we are, super exited and we can't wait to make you listen to our new "creature" The Pond!
How was the album production for each of you?
Morris:
The production of the album was almost like giving birth for me! Seriously, it was an opportunity to bring out the best of what we had already done in pre-production, getting into the specifics of each small sequence of chords, drums, bass, voice, in order to get the most out of it: I assure you that it is not easy to get 5 people to agree!
Laerte:
It was a proof! As writer and musician, I had to prove to myself that I'm still good at writing and recording feelings and emotions that I live every day. It was very hard, I mean, the rhythm: I slept less than four hours a day because I wanted to control every single detail of the recording process. I know it sounds weird, but it was not my first album and, in my experience, I wanted to try a different approach this time with respect to the past...and now I'm very proud of what we accomplished!
Chef:
Creating the songs that make up "The Pond" was natural! I loved the way that we worked together, we wrote every song with passion and attention. Everything was beautiful and very satisfying because I have on my side 4 crazy musicians and I'm so grateful to be in this band.
Fabio:
From the arrangements to the recording sessions we tried to put the maximum attention on every single detail, it was a very long work, sometimes very stressful but I would do it again, 1000 times, just for the satisfaction that I had when I heard the final mix.
For you the album The Pond, musically what can we expect and hear from it?
BMD
We think you'll hear a lot of energy and anger: we have different backgrounds and we put ourselves, our experiences in this record and we are very proud of it.
Any tour in your country or? Some news for your fans?
BMD
​
We are working on a tour for the next year but not only in our country, because we want to try to go outside of Italy and see what happens with a different audience. We did some gigs in Switzerland but this time we want to go further away. You'll see!
We will start with a preview of the record: October 11th with a special show where we will play the entire record. So, don't miss it!
Something else you would like to share with us?
BMD
Yes! During our preview of The Pond, we will show our brand-new video of the next single!
So, another reason to come to our concert!
Thank you very much for your time for this interview! for Darkzen Dragón Metal Angels!
Thank you! Can't wait to see your reaction to our record! See you around!
Darkzen:
The 'THE NOOSE' video is great!
Info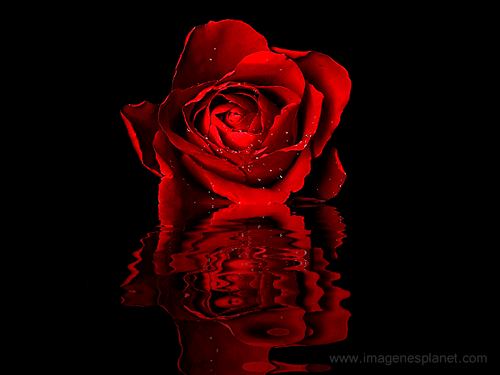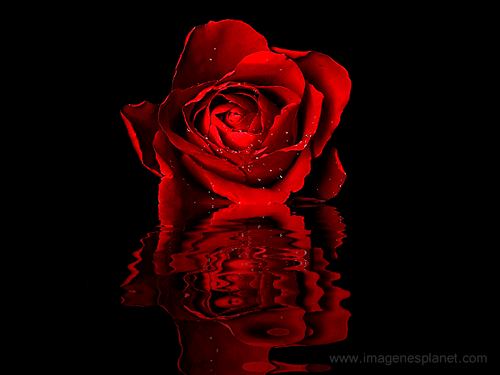 BREAK ME DOWN band!
Irene Franco!!
La Entrevista!
Por Darkzen
17/10/2019
Bio Oficial
Break Me Down es una banda italiana de Metal Alternativo de Milán, formada en 2017.
La energía y la belleza de sus canciones liberan una emoción poderosa que explota durante sus presentaciones en vivo. Con Faith Blurry en la voz, lanzaron su primer EP "Resilience" en enero de 2018, que contiene tres canciones sin editar escritas y producidas por la banda, luego grabadas y mezcladas por Matteo Magni en Magnitude Studio.
Entre muchos espectáculos en todo su país, hay algunos importantes como acto de apertura para artistas internacionales como: Crazy Town, Joe Stump's Tower of Babel, Vinnie Moore y Lacuna Coil.
En febrero de 2019, Faith dejó la banda para seguir su propio camino. En marzo de 2019, Irene Franco se convirtió en la nueva cantante de BMD. La formación actual incluye a Irene Franco (Voz), Morris Steel (Guitarra), Laerte Ungaro (Guitarra), Giuseppe "LoChef" Greco (Bajo) y Fabio Benedan (Batería).
En septiembre de 2019 lanzaron el primer sencillo "Your Game" del nuevo disco.
" The Pond ". ¡El nuevo LP sera lanzado este 17 de octubre de 2019 en todas las tiendas digitales! "The Pond" contiene once canciones sin editar escritas y producidas por la banda, luego grabadas y mezcladas nuevamente por Matteo Magni en Magnitude Studio.
¡Hola! ¡Banda! ¡Muchas gracias por tener esta entrevista con ustedes! ;)
BMD
¡Hola a todos! ¡Gracias por esta oportunidad! Estamos muy contentos de responder tus preguntas.
¡Cuéntanos un poco sobre ti! ¿Cómo llegaste a la banda?
Irene
Como saben, me uní a la banda hace siete meses porque la primera cantante, Faith, decidió abandonar BMD para seguir su propio camino. Conocí a los chicos en Reggio Emilia hace un año, mientras actuaban en la apertura de Lacuna Coil. Tocamos juntos en una Christmas Jam Session en Milán, nos divertimos mucho, así que cuando Faith los dejó, me pidieron que hiciera una audición como Cantante de BMD ... así sigue la historia.
​
¿Cuáles son tus influencias musicales? ¿Dentro del Metal y Fuera del Metal?
Irene
Nuestras influencias musicales son bastante variadas. Por ejemplo, escucho varios géneros: metal y rock, por supuesto, pero también me gustan mucho el blues, el hip-hop, el swing y el rockabilly, los 50 y los 60, la música pop y, a veces, la etnia.
​
¡La escuela de música italiana es genial! ¿Cómo entrenas vocalmente?
Irene
¡Nunca estudié en la escuela de música en mi vida, aunque me hubiera encantado! Entreno vocalmente siempre solo en casa. Recientemente, decidí confiarme a mi entrenador vocal Marco Sivo.
Darkzen
Pues lo haces muy bien!
¿Cómo se siente Irene en esta faceta?
Irene
¡Me siento genial! ¡Con BMD estamos compartiendo un momento importante de nuestras carreras y estoy muy feliz de compartirlo con estos increíbles chicos!
Irene Franco, para ti que significa Metal Alternativo? ¿Podría la banda BMD ser considerada una mezcla de sonidos alternativos o un sonido moderno y alternativo?
Irene
Creo que nuestra música puede considerarse alternativa, nuestras diferencias musicales pueden crear una mezcla interesante y el sonido que sale es ciertamente más moderno que el clásico metal de los 80.
Cuéntanos sobre el vídeo The Noose? Me gustó el escenario el que se hizo!
Irene
¡Estudiar y grabar el vídeo con Lorenzo Avanzi fue muy divertido!
La canción fue inspirada por la película "Amistad" de Steven Spielberg. Una de las escenas más importantes ve a un esclavo que decide ahorcarse para recuperar su libertad.
Queremos transferir este concepto hasta nuestros días: todos somos esclavos de nuestros límites de vida y mente. En este vídeo, representamos a personas de diferentes clases sociales y cada uno de nosotros, frente a un adivino y la tarjeta del ahorcado, se convierte en un esclavo en su prisión mental para enfrentar sus límites.
Cuéntanos sobre el single Your Game? ¿Cómo fue la producción y las imágenes del video son interesantes? ¿Qué nos puedes contar sobre ellas?
Irene
"Your Game" es una canción muy importante para mí, porque para la letra me inspiró una experiencia personal que viví muy de cerca. Vivimos en un mundo lleno de barreras donde todavía es difícil para muchas personas sentirse cómodas con las diferencias: color de piel, fe, sexualidad, discapacidad ... Generalmente destruimos lo que no entendemos porque nos asusta. Your Game es una canción provocativa e invita a todos a apreciar y enriquecerse con muchos matices que el mundo nos muestra.
¿El álbum completo que sorpresas tendrá? ¿Canciones diferentes, canciones similares, sonidos pesados o sonidos ligeros?
Irene
Este álbum fue escrito en solo tres meses. En el momento en que comenzamos, nos estábamos conociendo, podíamos percibir un camino de búsqueda hacia la comprensión y el crecimiento. ¡Por esta razón, hay diferentes tipos de canciones en este disco! Es una mezcla de sonidos pesados y melódicos. ¡Ve por eso!
Para aquellos que aún no han escuchado, ¿Qué les puedes decir? ¿Por qué escuchar Break me down band?
Irene
Break me Down es una banda joven que ha ganado mucho apoyo y buenos resultados en poco tiempo. Trabajamos duro y vale la pena escuchar nuestra música. Mi consejo es "Mantente hambriento" por la música, no te quedes sin hacer nada y siempre mejora ... si quieres entender a lo que me refiero, ve a cualquier club de música en vivo y escucha: puedes descubrir muchas bandas interesantes del escena subterránea
Para la banda:
¿Cómo se formó Break me Down? ¿Quiénes son cada uno de los miembros?
Laerte
Después de que mi antigua banda se separó, decidí tomar un descanso de la música, pero un par de años después me di cuenta de que me perdí el escenario. Entonces, con mi antiguo baterista y bajista (LoChef), formamos una nueva banda. Comenzamos a buscar un nuevo cantante y mientras estábamos audicionando, decidimos tomar una cerveza y fuimos a un pub de rock donde Faith, nuestro primer cantante, estaba actuando esa noche.
​
Después del espectáculo, le pregunté si podría estar interesada en nuestro proyecto ... ella respondió: ¡Vamos a intentarlo!
Como también necesitábamos un segundo guitarrista, Morris, su guitarrista en ese momento, se unió a la banda.
Después de unos meses perdimos a nuestro baterista porque quería tocar otros géneros, pero finalmente encontramos nuestro quinto elemento: Fabio.
Luego, después de un año loco para tocar nuestras canciones, Faith decidió dejarnos ... pero como sucedió la primera vez, fuimos a un Christmas Jam Sassion y conocimos a Irene. Durante la noche tocamos algunas canciones con ella y ... ¡fue amor a primera vista!
​
La alineación ve a Irene Franco (Voz), Laerte Ungaro y Morris Steel (Guitarras), Giuseppe "LoChef" Greco (Bajo), Fabio Benedan (Batería)
¿Cuál es la historia y la carrera musical de cada uno de los miembros de la banda?
Morris:
"¿Cuántas páginas tenemos? Darkzen: las que sean necesarias amigos!
Venimos de varias situaciones porque tenemos diferentes orígenes. Comencé a tocar la guitarra a los 12: mi madre me dio mis primeras seis cuerdas. Luego, fui a una de las escuelas de música más importantes. de Milán, CPM, donde comencé a entender y aprender diferentes estilos de guitarra.
Mientras estudiaba, comencé a tocar en algunas bandas y mis ideas sobre lo que haría con la música y lo que quería tocar se hicieron claras.
Fabio
Desde que era niño, me enamoré de la batería, pero comencé a tocar muy tarde, tenía 20 años. Comencé a tomar lecciones mientras practicaba con algunas bandas de covers. Mi primera experiencia como compositor fue con una banda de metal progresivo de Milán llamada Mojedaar. Toqué en esa banda durante 10 años, pero después de demasiados cambios de alineación, decidí dejar este proyecto y después de unos meses, febrero de 2018, me convertí en el baterista de mi segunda familia: Break Me Down.
Laerte
Mi historia de amor con la guitarra comenzó en 1994, cuando mi tío me la regaló. Mi primer grupo fue una banda escolar, fuimos terribles pero nos divertimos mucho.
Desde ese momento tuve muchas bandas durante los años, hice mis experiencias con muchos músicos, aprendí muchas cosas y ahora, doy todo lo que sé a este proyecto.
Chef:
Nací en Sicilia y me acerqué a la música a los 11. Recuerdo el momento en que me enamoré de la música: estaba con un viejo amigo, mientras estábamos escuchando y viendo un video de Blink 182, imaginamos ser como ellos. Formamos una banda y comencé a tocar el bajo. Cuando crecí, me mudé a Milán y cambié de género musical.
Toqué con diferentes bandas de metal ... luego, hace casi 11 años, conocí a Laerte, mi guitarrista y compañero en el crimen. Juntos formamos una nueva banda con la promesa de que no repetiríamos los errores del pasado. ¡Y aquí estamos, súper emocionados y no podemos esperar para hacerte escuchar a nuestra nueva "criatura" The Pond!
¿Cómo fue la producción del álbum para cada uno de ustedes?
Morris:
¡La producción del álbum fue casi como dar a luz para mí! En serio, fue una oportunidad para sacar lo mejor de lo que ya habíamos hecho en la pre producción, entrando en los detalles de cada pequeña secuencia de acordes, batería, bajo, voz, para aprovecharla al máximo: ¡Te aseguro que no es fácil lograr que 5 personas estén de acuerdo!
Laerte
Fue una prueba! Como escritor y músico, tuve que demostrarme a mí mismo que todavía soy bueno escribiendo y grabando sentimientos y emociones que vivo todos los días. Fue muy difícil, quiero decir, el ritmo: dormí menos de cuatro horas al día porque quería controlar cada detalle del proceso de grabación. Sé que suena extraño, pero no fue mi primer álbum y, en mi experiencia, quería probar un enfoque diferente esta vez con respecto al pasado ... ¡y ahora estoy muy orgulloso de lo que logramos!
Chef:
¡Crear las canciones que componen "The Pond" fue natural! Me encantó la forma en que trabajamos juntos, escribimos cada canción con pasión y atención. Todo fue hermoso y muy satisfactorio porque tengo de mi lado a 4 músicos locos y estoy muy agradecido de estar en esta banda.
Fabio
Desde los arreglos hasta las sesiones de grabación, tratamos de poner la máxima atención en cada detalle, fue un trabajo muy largo, a veces muy estresante, pero lo volvería a hacer, 1000 veces, solo por la satisfacción que tuve cuando escuché el mezcla final.
​
Para ustedes el álbum The Pond, musicalmente, ¿Qué podemos esperar y escuchar de él?
BMD
Creemos que escuchará mucha energía y enojo: tenemos diferentes antecedentes y ponemos nuestras experiencias en este disco y estamos muy orgullosos de ello.
¿Alguna gira en su país o? ¿Alguna noticia para tus fans?
BMD
Estamos trabajando en una gira para el próximo año, pero no solo en nuestro país, porque queremos intentar salir de Italia y ver qué sucede con un público diferente. Hicimos algunos conciertos en Suiza, pero esta vez queremos ir más lejos. ¡Verás!
Comenzamos con un preview del disco: el 11 de octubre con un espectáculo especial donde tocaremos todo el disco. ¡Así que no te lo pierdas!
¿Algo más que quieran compartir con nosotros?
BMD
¡Si! ¡Durante nuestro preview de The Pond, mostraremos nuestro nuevo vídeo del próximo sencillo!
Entonces, ¡otra razón para venir a nuestro concierto!
¡Muchas gracias por su tiempo para esta entrevista! Para Darkzen Dragón Metal Angels!
¡Gracias! ¡No puedo esperar para ver tu reacción a nuestro album! ¡Nos vemos!
Darkzen:
El vídeo 'THE NOOSE' esta genial!
Info