DARKZEN
DRAGON
METAL ANGELS
​
ROCK/METAL ON LINE
Model, hair & make-up: La Esmeralda
Photo: Heiner Seemann / GrautonStudio
Dress: Steampunk Decadence & Madame Mécanique
Earrings: Pinkabsinthe
Model Official of Darkzen Dragon On Line
La Esmeralda German Model
VK Lynne!
The Amazing The Spider Accomplice!
The Interview!
By Darkzen
08/07/20
Official Bio
Frontwoman for The Spider Accomplice, author, and alternative model!
​
VK Lynne is a prolific BMI songwriter who has worked on a variety of musical projects in a variety of styles, published author of poetry and fiction, actor (represented by Aqua Talent and Esprit Talent ), and alternative model. VK has written and recorded 3 full-length CD's of material as a blues rock solo artist: The Key of V, Black Halo, and Whiskey or Water (which was recorded in Denmark with producer James Thomas (Cher, Beth Hart) in 2008). She created the critically acclaimed symphonic metal international recording project 'Vita Nova', which featured 13 artists from 6 different countries. Immediately after VN's release, she joined the progressive metal band 'stOrk', which released its 'Broken Pieces', sadly, the week of its founder, Shane Gibson's, death. Upon Shane's passing, VK went on the front modern rock band 'The Spider Accomplice', which has released 2 awarded EP's (winner of LA Music Critic Awards' Best Rock Band, Best Video Series, and Best EP) and toured with metal heavyweights 'White Empress' and 'INSATIA'.
​
As a personality within the music community, VK is known as one of the founders of Eve's Apple, a global group of professional female metal singers. The group's goal was to foster community and cooperation between women, and the group boasted 50 women from approximately 22 nations by the time it closed its doors. Eve's Apple's accomplishments included releasing a compilation CD, the proceeds of which were donated entirely to Shropshire Music Foundation, and two historic performances at Belgium's Metal Female Voices Fest. For the first time, 20 women of different nationalities, bands, and styles performed together as a group and in duos and trios in a show of solidarity and unity.
​
She is writer and director of the web series 'Trading on 15', which won in the webisode category at the 2011 Hollyshorts Film Festival, she produced and appeared in 'Glittermortis', an informational web series with Mary Zimmer of 'White Empress', and she was a 2015 recipient of the prestigious Jentel Arts Foundation residency award for her work as an author. Her novella 'Even Solomon' received 5-star reviews and her poetry volume 'Crisis' made Amazon's Hot Sellers List.
​
Aside from her writing and singing activities, VK has appeared in several films, such as '108 Stitches', a baseball comedy that received a national release, and 'Quiet Riot: Well Now You're Here, There's No Way Back', a documentary about the legendary seminal metal act, which was screened at Cannes Film Festival. Currently, she also performs with burlesque troupe 'The Dollface Dames' as 'Pinky Dreadful'.
​
VK's guitars are provided by Stagg/EMD music, and she has an artist's arrangement with Sennheiser microphones.
​
Hello my dear friend VK !! Thank you very much for having this opportunity with you! Greetings to you and Sean, and to the entire band of The Spider Accomplice!
​VK:
​
Hello! Glad to get this chance to chat with you!
​
How has this confinement been for you? which many of us still continue like this.
VK:
I'm very fortunate; I'm able to work from home to a large degree, and I'm taking what down time I do have to bolster my skill set. I've been learning Logic Pro X and working on my guitar proficiency. So it's been busy!
​
Darkzen:
It gives me a treat! Right now I think we should value this time we have at home, with family or occupations!
​
Tell us what else are you working on? In addition to the single that you released a few days ago Crawl!
VK:
I'm actually in the midst of my first solo release since Whiskey or Water back in 2008! It's a blues rock single, and it's being produced by Batfarm (Alexx Calise and Dennis Moorehouse)
​
Darkzen:
Excellent!!!
By the way! How did the concept of the single Crawl come about?
VK:
I think it's an idea we can all identify with. If you do any self- reflection at all, you come to realize that there is an outer 'shell' that protects you from being hurt…maybe it's grown on its own, or maybe you've cultivated it. But to get to who you really are, what you really want and need, you will need to shed it, even if it's only for yourself.
​
Darkzen:
Pretty deep concept, now I understand
​
Will you continue releasing some other single as well as another video? Could you give us an advance!!!
VK:
Absolutely, we will be releasing more singles! We've got some things up our sleeves- but we can't spoil any surprises! ;)
​
You have in mind to launch some new full album?
VK:
That's a difficult question. Artistically, it's something we'd love to do. We have a small mountain of songs written, but in order to produce them to the level we want, it would be pretty expensive, and as you know, this is not a great time for artists financially (it rarely is, haha). So in order to keep the quality high, we've gone to this new model of releasing one song at a time, given full attention, with a video and promotion.
​
Darkzen:
Excellent strategy, I think it is a good way to continually launch work like this.
​
What are you most passionate about VK! I have seen that in addition to singing, you have appeared in some TV programs, I think, between Meta / Rock! what do you like about all that?
VK:
Oh my, I've only been in a few movies, mostly because I have a- distinctive?- look!What I am passionate about is singing and writing.If I could do both all day long every day, that would be paradise. I'm working on a new book and a new song now, and giving voice to the stories and ideas that run through my head is where my heart is.
​
Darkzen:
You have a lot of dedication and passion, that says it all!
​
Would you like to be an announcer or something like that on Radio?
​VK:
​
Definitely not, lol.
​
Remembering when you were here at CDMX in the Paragüero bar, you were very good! I really miss those moments and in the backstage, hopefully after all this is over you guys come back to CDMX, have you thought about making a small Live Stream via online?
VK:
We had so much fun in CDMX; that was a very special time! It was wonderful to finally get to meet you in person, and the audience was so kind and supportive! We would love to come back and tour all through the area, once things are stable. As far as a livestream, I do an acoustic show every Saturday at 5:00 pm PST on Facebook and Instagram!
​
Darkzen
Thank you so much! For me, it is a pleasure to see you in person! Let's hope it is soon!
​
Have you thought of doing a duet or some other single with some other singer?
VK:
That's always something I'm open to; I absolutely love singing with other people! That was part of the joy of the Vita Nova project, getting to sing with so many talented artists!
​
In your opinion, do you think that events such as massive concerts will do the same again? You as a professional singer within the musical medium that you would recommend to the organizers but especially to the fans to us? That we are going to listen to you and enjoy the momento
VK:
I really don't know what the future of concerts will be…Right now, we seem to be drowning here in States in new cases of COVID-19, so that definitely has ground performing live to a halt. But the one bright light on the horizon is this: Artists, by nature, are inventive. They work with what is around them to create the beauty they seek, and if anyone can find a way to keep this industry going, it's going to be the artist's themselves.
​
What else would you like to share with your readers, my friend?
VK:
The Spider Accomplice is very fortunate to have loyal, fabulous supporters- like you!- and we've grateful that we've been able to keep going in this uncertain time. We just want to say thank you, and we won't let you down!
Thank you very much for your time for this interview for Darkzen Dragón Metal Angels, Your House!
​
Info
​
https://www.facebook.com/vklynneofficial/
https://www.facebook.com/TheSpiderAccomplice/
https://www.youtube.com/channel/UCDCPHgZAVNQYAWgWr46p9Kw
https://www.instagram.com/vklynne/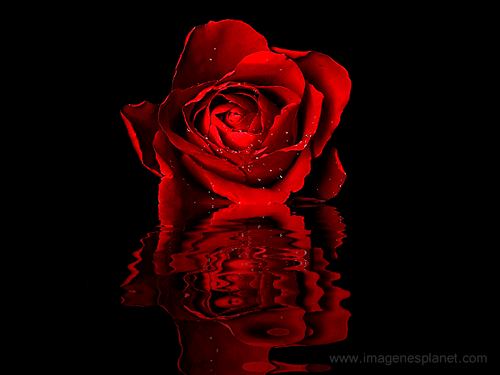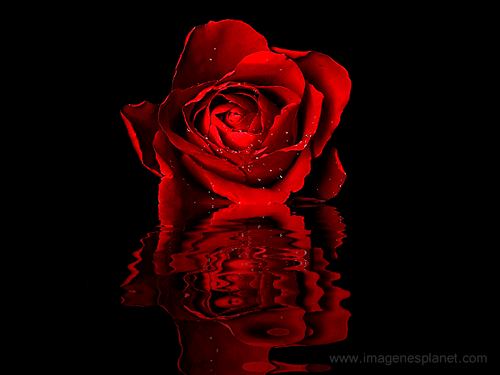 VK Lynne!
La Asombrosa The Spider Accomplice!
La Entrevista!
Por Darkzen
08/07/2020
Bio Oficial
¡Frontwoman de The Spider Accomplice, autora y modelo alternativa!
VK Lynne es una prolífica compositora de BMI que ha trabajado en una variedad de proyectos musicales en una variedad de estilos, autora de poesía y ficción, actriz (representado por Aqua Talent y Esprit Talent) y modelo alternativa. VK ha escrito y grabado 3 CD completos de material como solista de blues rock: The Key of V, Black Halo y Whiskey or Water (que fue grabado en Dinamarca con el productor James Thomas (Cher, Beth Hart) en 2008) . Ella creó el proyecto de grabación internacional de metal sinfónico aclamado por la crítica "Vita Nova", que contó con 13 artistas de 6 países diferentes. Inmediatamente después del lanzamiento de VN, se unió a la banda de metal progresivo "stOrk", que lanzó sus "Piezas rotas", lamentablemente, la semana de la muerte de su fundador, Shane Gibson. Tras el fallecimiento de Shane, VK se puso al frente de la banda de rock moderno 'The Spider Accomplice', que lanzó 2 EP premiados (ganador de LA Music Critic Awards 'Mejor banda de rock, Mejor serie de videos y Mejor EP) y realizó giras con pesos pesados ​​de metal' Emperatriz blanca 'e' INSATIA '.
Como personalidad dentro de la comunidad musical, VK es conocida como una de las fundadoras de Eve's Apple, un grupo global de cantantes profesionales de metal. El objetivo del grupo era fomentar la comunidad y la cooperación entre las mujeres, y el grupo presumía de 50 mujeres de aproximadamente 22 naciones cuando cerró sus puertas. Los logros de Eve en Apple incluyeron el lanzamiento de un CD recopilatorio, cuyos beneficios fueron donados por completo a Shropshire Music Foundation y dos actuaciones históricas en el Festival de Voces de Metal Femenino de Bélgica. Por primera vez, 20 mujeres de diferentes nacionalidades, bandas y estilos actuaron juntas como un grupo y en dúos y tríos en una muestra de solidaridad y unidad.
Es escritora y directora de la serie web 'Trading on 15', que ganó en la categoría de episodios web en el Hollyshorts Film Festival 2011, produjo y apareció en 'Glittermortis', una serie web informativa con Mary Zimmer de 'White Empress', y recibió en 2015 el prestigioso premio de residencia Jentel Arts Foundation por su trabajo como autor. Su novela "Even Solomon" recibió críticas de 5 estrellas y su volumen de poesía "Crisis" apareció en la lista de vendedores calientes de Amazon.
Además de sus actividades de escritura y canto, VK ha aparecido en varias películas, como '108 Stitches', una comedia de béisbol que recibió un lanzamiento nacional, y 'Quiet Riot: Bueno, ahora estás aquí, no hay vuelta atrás', un documental sobre el legendario acto seminal de metal, que se proyectó en el Festival de Cine de Cannes. Actualmente, ella también se presenta con la compañía burlesca "The Dollface Dames" como "Pinky Dreadful".
Las guitarras de VK son proporcionadas por música Stagg / EMD, y ella tiene un arreglo de artista con micrófonos Sennheiser.
Hola mi querida amiga VK !! ¡Muchas gracias por tener esta oportunidad contigo! ¡Saludos para ti y Sean, y para toda la banda de The Spider Accomplice!
VK:
¡Hola! ¡Me alegra tener esta oportunidad de chatear contigo!
¿Cómo ha sido este encierro para ti? que muchos de nosotros seguimos así.
VK:
Soy muy afortunada; Puedo trabajar desde casa en gran medida, y me estoy tomando el tiempo libre que tengo para reforzar mi conjunto de habilidades. He estado aprendiendo Logic Pro X y trabajando en mi dominio de la guitarra. ¡Así que he estado ocupada!
Darkzen:
Me da un gusto! Ahorita creo que debemos valorar este tiempo que tenemos en casa, con familia u ocupaciones!
Dinos en qué más estás trabajando? Además del single que lanzaste hace unos días, ¡Crawl!
VK:
¡En realidad estoy en medio de mi primer lanzamiento en solitario desde Whisky o Water en 2008! Es un sencillo de blues rock, y está siendo producido por Batfarm (Alexx Calise y Dennis Moorehouse)
Darkzen:
Excelente!!!
¡Por cierto! ¿Cómo surgió el concepto del sencillo Crawl?
VK:
Creo que es una idea con la que todos nos podemos identificar. Si haces alguna reflexión sobre ti mismo, te das cuenta de que hay un "caparazón" externo que te protege de ser herido... tal vez haya crecido por sí solo, o tal vez lo hayas cultivado. Pero para llegar a lo que realmente es, lo que realmente quiere y necesita, deberá deshacerse de él, incluso si es solo para ti.
Darkzen:
Bastante profundo el concepto, ahora entiendo
¿Continuarás lanzando algún otro sencillo y otro video? ¿Podrías darnos un adelanto?
VK:
¡Absolutamente, lanzaremos más singles! Tenemos algunas cosas bajo la manga, ¡pero no podemos estropear ninguna sorpresa! ;)
¿Tienes en mente lanzar un nuevo álbum completo?
VK:
Esa es una pregunta difícil. Artísticamente, es algo que nos encantaría hacer. Tenemos una pequeña montaña de canciones escritas, pero para producirlas al nivel que queremos, sería bastante costoso, y como saben, este no es un buen momento para los artistas financieramente (rara vez lo es, jaja). Entonces, para mantener la calidad alta, hemos recurrido a este nuevo modelo de lanzamiento de una canción a la vez, con toda la atención, con un vídeo y una promoción.
Darkzen:
Excelente estrategia, creo que es una buena manera de ir lanzando continuamente así los trabajos.
¿Qué es lo que más te apasiona de VK? He visto que, además de cantar, ¡has aparecido en algunos programas de televisión, creo, entre Meta / Rock! ¿Qué te gusta de todo eso?
VK:
Oh, solo he estado en algunas películas, principalmente porque tengo un ... ¿distintivo? ¡Mira! Lo que me apasiona es cantar y escribir. Si pudiera hacer las dos cosas todo el día todos los días, sería un paraíso. Estoy trabajando en un nuevo libro y una nueva canción ahora, y dar voz a las historias e ideas que pasan por mi cabeza es donde está mi corazón.
Darkzen:
Tienes mucha dedicación y pasión, eso lo dice todo!
¿Te gustaría ser locutor o algo así en la radio?
VK:
Definitivamente no, jajaja.
Recordando cuando estabas aquí en CDMX en el bar Paragüero, ¡Estuviste muy bien! Realmente extraño esos momentos y en el backstage, espero que después de que todo esto haya terminado, regresen a CDMX, ¿han pensado en hacer una pequeña transmisión en vivo a través de la red?
VK:
Nos divertimos mucho en CDMX; ese fue un momento muy especial! Fue maravilloso finalmente conocerte en persona, ¡y la audiencia fue muy amable y solidaria! Nos encantaría volver y recorrer toda el área, una vez que las cosas estén estables. En cuanto a la transmisión en vivo, ¡hago un espectáculo acústico todos los sábados a las 5:00 p.m. PST en Facebook e Instagram!
Darkzen
Muchas Gracias! Para mi igual todo un placer el verte en persona! Pues esperemos que sea pronto!
¿Has pensado en hacer un dueto o algún otro sencillo con algún otro cantante?
VK:
Eso siempre es algo a lo que estoy abierta; ¡Me encanta cantar con otras personas! ¡Eso fue parte de la alegría del proyecto Vita Nova, poder cantar con tantos artistas talentosos!
En tu opinión, ¿crees que eventos como conciertos masivos volverán a hacer lo mismo? ¿Cómo cantante profesional dentro del medio musical que recomendarías a los organizadores pero especialmente a los fanáticos? Que vamos a escuchar y disfrutar el momento
VK:
Realmente no sé cuál será el futuro de los conciertos... En este momento, parece que nos estamos ahogando aquí en los Estados Unidos en nuevos casos de COVID-19, por lo que definitivamente se ha detenido la presentación en vivo. Pero la única luz brillante en el horizonte es esta: los artistas, por naturaleza, son inventivos. Trabajan con lo que los rodea para crear la belleza que buscan, y si alguien puede encontrar una manera de mantener esta industria en marcha, serán los propios artistas.
¿Qué más te gustaría compartir con tus lectores, mi amiga?
VK:
The Spider Accomplice es muy afortunado de tener seguidores leales y fabulosos, como tú, y estamos agradecidos de haber podido continuar en este momento incierto. ¡Solo queremos darte las gracias y no te defraudaremos!
¡Muchas gracias por tu tiempo para esta entrevista para Darkzen Dragón Metal Angels, Tu Casa!
Info
​
https://www.facebook.com/vklynneofficial/
https://www.facebook.com/TheSpiderAccomplice/
https://www.youtube.com/channel/UCDCPHgZAVNQYAWgWr46p9Kw
https://www.instagram.com/vklynne/