DARKZEN
DRAGON
METAL ANGELS
​
ROCK/METAL ON LINE
Model, hair & make-up: La Esmeralda
Photo: Heiner Seemann / GrautonStudio
Dress: Steampunk Decadence & Madame Mécanique
Earrings: Pinkabsinthe
Model Official of Darkzen Dragon On Line
La Esmeralda German Model
Elitsa Stoyanova!
Aegonia band!
The Interview!
By Darkzen
10/08/2019
Bio Official
Elitsa Stoyanova is the singer in front of Aegonia band from Bulgaria, the band was founded in 2011 by Eli and Niki (Nikolay Nikolov).
A little bit of the history of the band's new álbum:
"We started by playing short improvisations on a guitar and violin without any specific plans for the future. Then we began to add vocal lines and lyrics, which were generally improvisations. We soon noticed that the lyrics were connected to each other and were telling us a fantasy story. We were so excited by this discovery, that we started thinking about this all the time. Eli decided to write this story as a fantasy novel with writer's name Nea Stand. The writing process led to more music, and the music – to more facts from the story. Every new song we wrote was like another piece of the puzzle that we later called" "The Forgotten Song".
Thank you very much Eli! for this interview with you! Greetings from Latin América!
Elitsa
Greetings from Bulgaria, and thank you very much for your interest!
Tell us a bit about yourself! How did you get to Metal?
Elitsa
When I was a child, there were not places where I could hear metal music, and I was not aware of its existence. Times were different then, metal was not very common in Bulgaria. I remember I was a schoolgirl when I first listened to "Tales By The Thousand Lakes" by Amorphis and "Mental Funeral" by Autopsy. I immediately fell in love with this music and ever since it has been very hard for me to listen to music that is not metal. Shortly said, I cannot live without listening to metal.
Darkzen: i understand you me too!
What are your musical influences? I see that you have very different styles!
Elitsa
For Aegonia's music we like to combine different musical styles. I really like the contrast between the light, melodic parts and the distorted ones. I like unstructured music, where the songs do not follow the couplet-chorus pattern. I also like when the music has its own, unique atmosphere. We wanted to achieve that with our concept album "The Forgotten Song", but the truth is that the music pretty much develops on its own. We do not plan how it will be structured or how it will sound, it is a very natural and intuitive process for us. Usually the idea that we begin with, is a melody with acoustic chords. Then we start recording and arranging it, we add a lot of elements to it, until it reaches the final version of a song.
We are very influenced by Insomnium, by Tiamat's "Wildhoney" – for me this is a very magical album, by Xandria's "Ravenheart", and many others. We also have elements from classical and folklore music.
Do you have a metal band that is a favorite for you? Which?
Elitsa
If you had asked me several years ago, I would with no doubt say that it was Amorphis. Albums like Tuonela and Elegy inspired me and Niki (guitar/vocal and founding member together with me) so much, that we read Finland's national epic Kalevala, and went on a magical trip to Finland's wilderness. But this was a long time ago, times were different then. It was not common for bands to play shows in Bulgaria at that time, there was not much info about them, and they were veiled in mystery. Nowadays everything is very accessible. Bands come to your hometown or country quite often, and there is plenty of info on the internet. There is not much mystery anymore.
Lately I very much enjoy to listen to "Hour Of The Nightingale" by Trees Of Eternity. This album has its own spirit. Its atmosphere and feeling really fit my inner world.
Also I am a very big fan of Katatonia, Insomnium, Charm Designer, Be'Lakor.
How is the metal scene in your country today?
Elitsa
For the local bands - I think it is quite difficult. The scene is not big for us, and there is not much support, we do almost everything on our own, and this is often very hard. We try to support each other – for example there is an annual event called "Symphonic Metal Gathering" for symphonic metal bands in Bulgaria, organised by the bands themselves.
On the other hand, many big bands come to Sofia and Bulgaria in the last years. There are really a lot of lives and concerts going on all the time.
What kind of training do you have for your voice? It is very soft and beautiful.
Elitsa
I don't have any musical education or degree, but I take singing lessons. I have worked really hard to enhance my singing technique in the last years. I started to sing at a later age than the usual, after singing in a wrong way for years. It was very difficult for me to break my habit of wrong singing, it took a lot of time and effort. But – luckily - I like challenges, and also life is for learning and getting better than our yesterday version. I keep on working and enhancing - it is a life-long process.
Tell us about the Folklore you join in this new álbum! Do you take up the regional music of your country?
Elitsa
Niki and I always liked folklore music from all over the world and from Bulgaria. Several years ago Niki wanted to learn to play the kaval (this is a chromatic end-blown flute that is traditional for Bulgaria) so much, that he read on the internet how to make his own kaval from a plastic pipe. So, he bought an ordinary pipe with the specified diameter, measured it, made the holes on the proper places and started learning how to make a sound. And this is very difficult – believe me, I have tried! After some time, when he became better, he bought a hand-crafted wooden kaval and took lessons to enhance his playing.
Meanwhile I wanted to learn how to sing in a traditional Bulgarian way, which has its specifics, so I started taking lessons. It happened that at that time it was winter and I had problems with my voice. My singing teacher was also a gadulka teacher (the gadulka is a traditional string instrument with 3 main strings on which you play, and 11 resonating strings). She said: "Oh, you play the violin, it will be very easy for you to learn to play the gadulka". Yeah, right! This is probably one of the most difficult instruments in the world! Anyway, with time we got better, and we joined an orchestra for authentic Bulgarian folklore music. We played with them for two years and this influenced us deeply. We very naturally included elements from the Bulgarian folklore in some of the songs in our debut album "The Forgotten Song", and we also composed our singles "The Maid And The Mountain" and "Samodiva", which sound pretty much like traditional folklore songs arranged for a band.
Darkzen:
interesting and challenging the elaboration of the instrument, that is to want to learn!
How do you make the fusion of the music of your country and fuse it with Metal?
Elitsa
In our album "The Forgotten Song" we have used the traditional instrument kaval in the intro of "With The Mists She Came" and in "The Severe Mountain". We have a bit of folklore vocals and uneven rhythms that are very representative for the Bulgarian folklore. We added folklore elements to all songs where we felt it that it would fit well.
​
But mostly the folklore influence can be heard in our singles "The Maid And The Mountain" and "Samodiva". I very much like authentic songs arranged for metal, like Arkona's "Oy Pechal Toska" and Metsatöll's "Oma Laulu Ei Leia Ma Üles". While we were playing with the folklore orchestra I mentioned above, I really wanted us to make a metal cover of a Bulgarian folklore song with Aegonia. I was obsessed with this idea. I spent hours and hours listening to authentic songs from the Rhodopi region, but could not choose any. Then I thought: "In this case, let's try to make our own song".
So I kept this desire in my heart and I thought about this, and I don't even remember the moment when the melody of "The Maid And The Mountain" appeared in my head. I immediately recorded it on my phone, so I don't forget it. I started listening to the raw idea from time to time, I kept it in my mind, and it began to grow. We started playing it with Niki with an acoustic guitar, we figured out the chords and wrote the lyrics. We wanted it to have a Rhodopean kaba bagpipe – another traditional instrument from Bulgaria – and it fit the song really well. We arranged and recorded it together with the whole band. Then we decided to make a video for the song. We wanted it to show the beauty of Bulgarian nature and folklore. All items and clothes we used in the video are authentic.
​
In the song the story starts in autumn, in a small village in the mountain. A lad leaves to another village, higher in the mountain, and promises to be back home before the first snow falls. But winter comes early that year, snow falls in the high mountain passages, and he gets lost in the mountain. The same night the maid has a dream about what happened to him and decides to go to the mountain and offer it her most precious belongings – her silver belt buckle (called pafti) - in order to free her loved one. In the last couplet she says – if the mountain does not accept my gift, then I will ask it to take me instead and set my loved one free.
​
While we were discussing the ending of the video scenario with the team that shot it, we had to decide how the story in the video will end – it could have an open end (like the lyrics), a happy end or a sad end. We did not like any of these options. Then we thought – maybe we should not choose from any of these endings, maybe we can have a totally different ending! What if the maid neither dies, nor lives, but becomes a magical creature instead. Trapped in the form of a Samodiva she cannot go back to her village and gradually begins to forget her previous life. We were very excited by this continuation of the story – this meant a new song and video will be created to complete the story – this is how we made our song Samodiva. When we started filming Samodiva, we already had the storyline of the song and video, and we had the song melody, but nothing more. We shot the video before the lyrics were written and the song was arranged and recorded.
Darkzen:
Very interesting what you say, now I understand, I could hear that when I made your review, you do a good job, music, lyrics and composition not only to launch a product to the music market. I congratulate you!
Do you think that another style within metal like Symphonic Metal can merge with your musical style?
Elitsa
Yes, it can. We already have female choirs and other symphonic elements in some of the songs in "The Forgotten Song". We will have opera vocals in some of our next songs, we are already working on this. Coming soon!
Now with this new álbum, what has been the acceptance in your country?
Elitsa
To be honest, we have not promoted the album much in Bulgaria, because none of us has a talent for promoting anything, we don't have any experience with this, and we don't have a PR or media contacts either. Things are slowly starting to go in a good direction for our band on the local level, as we met people like Christina Dencheva who will help us with arranging events to promote our music and novels. Also, we are very happy we are now working with Markus from Metalmessage, who is doing a great job for our band on the global level.

In your own words as you define musically this new álbum?
Elitsa
To me the album is a mixture of gothic and doom, with a bit of symphonic, folk and classical elements. It also has a fantasy atmosphere - the music and the lyrics follow the story of our fantasy novel of the same name.
How did you get inspired by the lyrics of the new álbum? which is also inspired in a story too.
Elitsa
At first Niki and I played only short improvisations with violin and guitar. We did not have any specific plans for the future, we just wanted to play music. It was a very hard and emotional moment of my life and I needed a way to express what I felt inside. When we added vocal lines and lyrics for our first songs we realized that the lyrics (which were also an improvisation at first) were connected to each other and were telling us a fantasy story. We were so excited by this discovery, that we started thinking about this all the time. Even though I had not written anything till then, I decided to take the challenge to write this story as a fantasy novel. The next songs we composed led to more facts from the story and the writing led to more music. This was a magical process that developed on its own. It would be correct to say that the music inspired us to write this novel. In the world of Aegonia the biggest power of a sorceress/sorcerer is their song. Our first album/novel is about Endoriel's forgotten song.
​
When we completed the album and novel we realized that the story did not end here. I continued to write "The River Of Memories" – the continuation of "The Forgotten Song". We called our fantasy series "Tales From The Lands Of Aegonia". We already have book one and two published in Bulgarian and I am currently working on book three. Our next album will also be concept and based on them.
Will there be a new video coming soon?
Elitsa
Yes, we are working on new material and have many ideas, including videos for some of the new songs. I am not sure when we will be able to complete them but we will be working on this in the near future.
Some tour soon in your country? in Europe?
Elitsa
We have not planned a tour for now. We have planned acoustic concerts in autumn in support of book two from our fantasy series "Tales From The Lands Of Aegonia", which was published in Bulgarian earlier this year.
Aegonia band will we have it some day in Latin América?
Elitsa
We would love to come to Latin America some day in the future, hopefully we will have this chance to do that!
What plans do you have for this year? and with Aegonia band?
Elitsa
We will be working on new material. We are already recording several new songs that will be a part of our next album, which will also be concept and based on our fantasy novels.
Apart from that, we are working on a new measureless folklore single that will sound very traditional and not metal at all :) .
Thank you very much for your time for this interview! for Darkzen Dragón Metal Angels!
Elitsa
Thank you very much for the interesting questions, it was my pleasure! Keep supporting the underground!
Links
• https://www.youtube.com/aegonia
• https://www.facebook.com/aegonia
• https://twitter.com/aegoniaband
• https://instagram.com/aegoniaband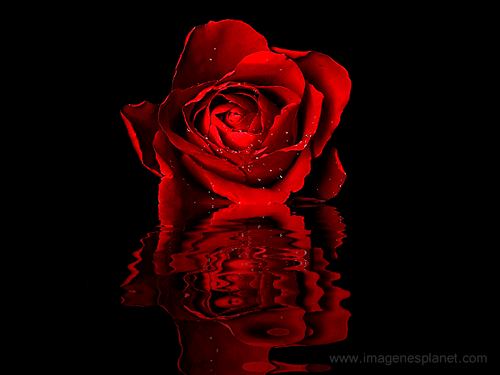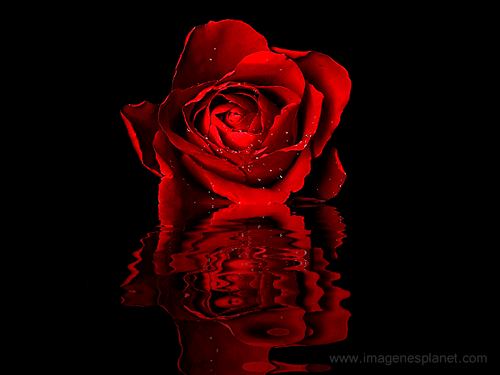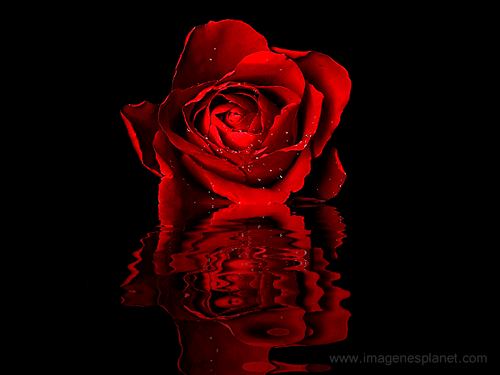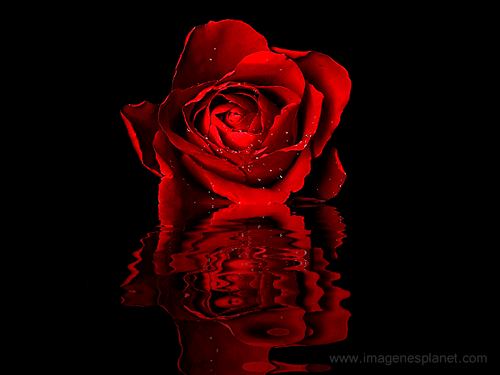 Elitsa Stoyanova!
Aegonia band!
La Entrevista!
Por Darkzen
10/08/2019
Bio Oficial
Elitsa Stoyanova es la cantante de la banda Aegonia de Bulgaria, la banda fue fundada en 2011 por Eli y Niki (Nikolay Nikolov).
Un poco de la historia del nuevo álbum de la banda:
"Comenzamos tocando improvisaciones cortas con una guitarra y un violín sin ningún plan específico para el futuro. Luego comenzamos a agregar líneas vocales y letras, que generalmente eran improvisaciones. Pronto nos dimos cuenta de que las letras estaban conectadas entre sí y nos contaban una historia de fantasía. Estábamos tan entusiasmados con este descubrimiento que comenzamos a pensar en esto todo el tiempo. Eli decidió escribir esta historia como una novela de fantasía con el nombre del escritor Nea Stand. El proceso de escritura condujo a más música y la música a más hechos de la historia. Cada nueva canción que escribimos era como otra pieza del rompecabezas que más tarde llamamos" "The Forgotten Song".
¡Muchas gracias Eli! por esta entrevista contigo! ¡Saludos desde América Latina!
Elitsa
Saludos desde Bulgaria, y muchas gracias por vuestro interés.
¡Cuéntanos un poco sobre ti! ¿Cómo llegaste al metal?
Elitsa
Cuando era niña, no había lugares donde pudiera escuchar música de metal, y no era consciente de su existencia. Los tiempos eran diferentes entonces, el metal no era muy común en Bulgaria. Recuerdo que era una colegiala cuando escuché por primera vez "Tales By The Thousand Lakes" de Amorphis y "Mental Funeral" de Autopsy. Inmediatamente me enamoré de esta música y desde entonces ha sido muy difícil para mí escuchar música que no sea metal. En pocas palabras, no puedo vivir sin escuchar metal.
Darkzen: te comprendo yo igual!
​
¿Cuáles son tus influencias musicales? ¡Veo que tienes estilos muy diferentes!
Elitsa
Para la música de Aegonia nos gusta combinar diferentes estilos musicales. Me gusta mucho el contraste entre la luz, las partes melódicas y las distorsionadas. Me gusta la música no estructurada, donde las canciones no siguen el patrón de coro pareado. También me gusta cuando la música tiene su propia atmósfera única. Queríamos lograr eso con nuestro álbum conceptual "The Forgotten Song", pero la verdad es que la música se desarrolla por sí sola. No planeamos cómo se estructurará o cómo sonará, es un proceso muy natural e intuitivo para nosotros. Por lo general, la idea con la que comenzamos es una melodía con acordes acústicos. Luego comenzamos a grabarlo y a organizarlo, le agregamos muchos elementos, hasta que llega a la versión final de una canción.
Estamos muy influenciados por Insomnium, por "Wildhoney" de Tiamat. Para mí, este es un álbum muy mágico, por "Ravenheart" de Xandria y muchos otros. También tenemos elementos de música clásica y folklore.
¿Tienes una banda de metal que sea tu favorita? ¿Cual?
Elitsa
Si me hubieras preguntado hace varios años, sin duda diría que fue Amorphis. Álbumes como Tuonela y Elegy nos inspiraron a mí y a Niki (guitarra / vocal y miembro fundador junto conmigo) tanto, que leímos la épica nacional de Finlandia Kalevala, y nos fuimos de viaje mágico al desierto de Finlandia. Pero esto fue hace mucho tiempo, los tiempos eran diferentes entonces. No era común que las bandas tocasen shows en Bulgaria en ese momento, no había mucha información sobre ellos, y estaban velados en misterio. Hoy en día todo es muy accesible. Las bandas llegan a su ciudad natal o país con bastante frecuencia, y hay mucha información en Internet. Ya no hay mucho misterio.
Últimamente disfruto mucho escuchar "Hour Of The Nightingale" de Trees Of Eternity. Este álbum tiene su propio espíritu. Su atmósfera y sentimiento realmente se ajustan a mi mundo interior.
También soy un gran admirador de Katatonia, Insomnium, Charm Designer, Be'Lakor.
¿Cómo es la escena del metal en tu país hoy?
Elitsa
Para las bandas locales, creo que es bastante difícil. La escena no es grande para nosotros, y no hay mucho apoyo, hacemos casi todo por nuestra cuenta, y esto a menudo es muy difícil. Tratamos de apoyarnos mutuamente, por ejemplo, hay un evento anual llamado "Symphonic Metal Gathering" para bandas de metal sinfónico en Bulgaria, organizado por las propias bandas.
Por otro lado, muchas grandes bandas vienen a Sofía y Bulgaria en los últimos años. Realmente hay muchas vidas y conciertos todo el tiempo.
¿Qué tipo de entrenamiento tienes para tu voz? Es muy suave y hermosa.
Elitsa
No tengo ninguna educación musical o título, pero tomo clases de canto. He trabajado muy duro para mejorar mi técnica de canto en los últimos años. Empecé a cantar a una edad posterior a la habitual, después de cantar de forma incorrecta durante años. Fue muy difícil para mí romper mi hábito de cantar mal, me llevó mucho tiempo y esfuerzo. Pero, afortunadamente, me gustan los desafíos, y también la vida es para aprender y mejorar que nuestra versión de ayer. Sigo trabajando y mejorando, es un proceso que dura toda la vida.
¡Cuéntanos sobre el folklore que unes en este nuevo álbum! ¿Adoptas la música regional de tu país?
Elitsa
A Niki y a mí siempre nos gustó la música folklórica de todo el mundo y de Bulgaria. Hace varios años, Niki quería tanto aprender a tocar el kaval (esta es una flauta cromática de punta que es tradicional para Bulgaria), que leyó en Internet cómo hacer su propio kaval con una tubería de plástico. Entonces, compró una tubería ordinaria con el diámetro especificado, la midió, hizo los agujeros en los lugares adecuados y comenzó a aprender a hacer un sonido. Y esto es muy difícil: créeme, lo he intentado. Después de algún tiempo, cuando mejoró, compró un kaval de madera hecho a mano y tomó lecciones para mejorar su forma de tocar.
​
Mientras tanto, quería aprender a cantar de una manera tradicional búlgara, que tiene sus detalles, así que comencé a tomar lecciones. Sucedió que en ese momento era invierno y tuve problemas con mi voz. Mi profesor de canto también era profesor de gadulka (el gadulka es un instrumento de cuerda tradicional con 3 cuerdas principales en las que tocas y 11 cuerdas resonantes). Ella dijo: "Oh, tocas el violín, será muy fácil para ti aprender a tocar el gadulka". ¡Sí claro! ¡Este es probablemente uno de los instrumentos más difíciles del mundo! De todos modos, con el tiempo mejoramos, y nos unimos a una orquesta para auténtica música folclórica búlgara. Jugamos con ellos durante dos años y esto nos influyó profundamente. Naturalmente incluimos elementos del folklore búlgaro en algunas de las canciones de nuestro álbum debut "The Forgotten Song", y también compusimos nuestros singles "The Maid And The Mountain" y "Samodiva", que suenan más o menos como las canciones tradicionales del folklore. arreglado para una banda.
Darkzen: interesante y desafiante la elaboración del instrumento, ¡eso es querer aprender!
¿Cómo haces la fusión de la música de tu país y la fusionas con Metal?
Elitsa
En nuestro álbum "The Forgotten Song" hemos usado el instrumento tradicional kaval en la introducción de "With The Mists She Came" y en "The Severe Mountain". Tenemos un poco de voces folklóricas y ritmos desiguales que son muy representativos del folklore búlgaro.
Agregamos elementos de folklore a todas las canciones donde sentimos que encajaría bien.
Pero sobre todo la influencia del folklore se puede escuchar en nuestros singles "The Maid And The Mountain" y "Samodiva". Me gustan mucho las canciones auténticas arregladas para metal, como "Oy Pechal Toska" de Arkona y "Oma Laulu Ei Leia Ma Üles" de Metsatöll. Mientras estábamos tocando con la orquesta de folklore que mencioné anteriormente, realmente quería que hiciéramos un cover de metal de una canción de folklore búlgaro con Aegonia. Estaba obsesionada con esta idea. Pasé horas y horas escuchando canciones auténticas de la región de Rhodopi, pero no pude elegir ninguna. Entonces pensé: "En este caso, intentemos hacer nuestra propia canción".
Así que mantuve este deseo en mi corazón y pensé en esto, y ni siquiera recuerdo el momento en que la melodía de "The Maid And The Mountain" apareció en mi cabeza. Inmediatamente lo grabé en mi teléfono, así que no lo olvido. Comencé a escuchar la idea cruda de vez en cuando, la tuve en mente y comenzó a crecer. Comenzamos a tocarlo con Niki con una guitarra acústica, descubrimos los acordes y escribimos la letra. Queríamos que tuviera una gaita rodopeana kaba, otro instrumento tradicional de Bulgaria, y se ajustaba muy bien a la canción. Lo arreglamos y lo grabamos junto con toda la banda. Luego decidimos hacer un video para la canción. Queríamos que mostrara la belleza de la naturaleza y el folclore búlgaros. Todos los artículos y ropa que usamos en el video son auténticos.
En la canción, la historia comienza en otoño, en un pequeño pueblo en la montaña. Un muchacho se va a otro pueblo, más alto en la montaña, y promete volver a casa antes de que caiga la primera nevada. Pero el invierno llega a principios de ese año, cae nieve en los pasajes de alta montaña y se pierde en la montaña. La misma noche, la criada sueña con lo que le sucedió y decide ir a la montaña y ofrecerle sus pertenencias más preciadas, su hebilla plateada (llamada pafti), para liberar a su ser querido. En el último par dice: si la montaña no acepta mi regalo, entonces le pediré que me lleve y libere a mi ser querido.
​
Mientras discutíamos el final del escenario del video con el equipo que lo filmó, tuvimos que decidir cómo terminará la historia en el video: podría tener un final abierto (como la letra), un final feliz o un final triste. No nos gustó ninguna de estas opciones. Entonces pensamos: ¡quizás no deberíamos elegir ninguno de estos finales, tal vez podamos tener un final totalmente diferente! ¿Qué pasa si la criada no muere ni vive, sino que se convierte en una criatura mágica? Atrapada en la forma de una Samodiva, no puede regresar a su aldea y poco a poco comienza a olvidar su vida anterior. Estábamos muy entusiasmados con esta continuación de la historia, esto significaba que se crearía una nueva canción y un video para completar la historia, así es como hicimos nuestra canción Samodiva. Cuando comenzamos a filmar Samodiva, ya teníamos la historia de la canción y vi.
Darkzen:
Muy interesante lo que dices, ahora entiendo, eso pude escuchar cuando hice su reseña, haces un buen trabajo completo, música, letra y composición no solo por lanzar un producto más al mercado musical. ¡Te felicito!
​
¿Crees que otro estilo dentro del metal como Symphonic Metal puede fusionarse con tu estilo musical?
Elitsa
Sí puede. Ya tenemos coros femeninos y otros elementos sinfónicos en algunas de las canciones de "The Forgotten Song". Tendremos voces de ópera en algunas de nuestras próximas canciones, ya estamos trabajando en esto. ¡Próximamente!
Ahora con este nuevo álbum, ¿cuál ha sido la aceptación en su país?
Elitsa
Para ser honesta, no hemos promocionado mucho el álbum en Bulgaria, porque ninguno de nosotros tiene talento para promocionar nada, no tenemos experiencia con esto, y tampoco tenemos relaciones públicas ni contactos con los medios. Las cosas están empezando a ir lentamente en una buena dirección para nuestra banda a nivel local, ya que conocimos a personas como Christina Dencheva que nos ayudarán a organizar eventos para promocionar nuestra música y novelas. Además, estamos muy contentos de estar trabajando con Markus de Metalmessage, que está haciendo un gran trabajo para nuestra banda a nivel mundial.
¿En tus propias palabras, como defines musicalmente este nuevo álbum?
Elitsa
Para mí, el álbum es una mezcla de gótico y fatalidad, con un poco de elementos sinfónicos, folk y clásicos. También tiene una atmósfera de fantasía: la música y las letras siguen la historia de nuestra novela de fantasía del mismo nombre.
¿Cómo te inspiraste con la letra del nuevo álbum? que también está inspirado en una historia también.
Elitsa
Al principio, Niki y yo tocamos solo improvisaciones cortas con violín y guitarra. No teníamos planes específicos para el futuro, solo queríamos tocar música. Fue un momento muy duro y emotivo de mi vida y necesitaba una forma de expresar lo que sentía por dentro. Cuando agregamos líneas vocales y letras para nuestras primeras canciones, nos dimos cuenta de que las letras (que también eran una improvisación al principio) estaban conectadas entre sí y nos contaban una historia de fantasía. Estábamos tan entusiasmados con este descubrimiento que comenzamos a pensar en esto todo el tiempo. Aunque no había escrito nada hasta entonces, decidí aceptar el desafío de escribir esta historia como una novela de fantasía. Las siguientes canciones que compusimos condujeron a más hechos de la historia y la escritura condujo a más música. Este fue un proceso mágico que se desarrolló por sí solo. Sería correcto decir que la música nos inspiró a escribir esta novela. En el mundo de Aegonia, el mayor poder de una bruja / hechicero es su canción. Nuestro primer álbum / novela es sobre la canción olvidada de Endoriel.
​
Cuando completamos el álbum y la novela, nos dimos cuenta de que la historia no terminaba aquí. Continué escribiendo "The River Of Memories", la continuación de "The Forgotten Song". Llamamos a nuestra serie de fantasía "Cuentos de las tierras de Aegonia". Ya tenemos los libros uno y dos publicados en búlgaro y actualmente estoy trabajando en el libro tres. Nuestro próximo álbum también será conceptual y basado en ellos.
¿Habrá un nuevo vídeo próximamente?
Elitsa
Sí, estamos trabajando en nuevo material y tenemos muchas ideas, incluidos videos para algunas de las nuevas canciones. No estoy segura de cuándo podremos completarlos, pero estaremos trabajando en esto en un futuro próximo.
¿Alguna gira pronto en tu país? ¿en Europa?
Elitsa
No hemos planeado una gira por ahora. Hemos planeado conciertos acústicos en otoño para apoyar el libro dos de nuestra serie de fantasía "Tales From The Lands Of Aegonia", que se publicó en búlgaro a principios de este año.
Banda de Aegonia ¿los tendremos algún día en América Latina?
Elitsa
Nos encantaría venir a América Latina algún día en el futuro, ¡con suerte tendremos la oportunidad de hacerlo!
¿Qué planes tienes para este año? y con la banda Aegonia?
Elitsa
Estaremos trabajando en nuevo material. Ya estamos grabando varias canciones nuevas que formarán parte de nuestro próximo álbum, que también será conceptual y estará basado en nuestras novelas de fantasía.
Además de eso, estamos trabajando en un nuevo sencillo folklore sin medida que sonará muy tradicional y no metal en absoluto J .
¡Muchas gracias por tu tiempo para esta entrevista! para Darkzen Dragón Metal Angels!
Elitsa
Muchas gracias por las interesantes preguntas, fue un placer! ¡Sigue apoyando el underground!
Links
• https://www.youtube.com/aegonia
• https://www.facebook.com/aegonia
• https://twitter.com/aegoniaband
• https://instagram.com/aegoniaband
• https://aegonia.bandcamp.com