DARKZEN
DRAGON
METAL ANGELS
​
ROCK/METAL ON LINE
Model, hair & make-up: La Esmeralda
Photo: Heiner Seemann / GrautonStudio
Dress: Steampunk Decadence & Madame Mécanique
Earrings: Pinkabsinthe
Model Official of Darkzen Dragon On Line
La Esmeralda German Model
Anniken!
The Interview!
By Darkzen
01/07/2022
Official Info
Anniken has been a part of the Norwegian heavy metal scene for years with her band Darkest Sins, the studio project Ana – Metal for Charity, as well as being a part of her husband Marius Danielsen's trilogy Legend of Valley Doom, both in the studio and with the live band. While in Darkest Sins she opened for bands such as Anthrax, Jorn, TNT, and UDO along with Legend of Valley Doom she has worked with legendary musicians such as Ralf Scheepers, Amanda Somerville, Roland Grapow, Matt Barlow, Doogie White, Jennifer Batten, and also actor John Rhys-Davies from the Lord of the Rings and Indiana Jones movies.
Writing her own songs and having a profound love of lyrics, Anniken is now progressing into her solo endeavours. Anniken's debut album "Climb Out of Hell" features nine tracks, a few of them co-written with her husband Marius Danielsen.
It is a varied metal album that is melodic, raw, and catchy with different types of songs for every kind of metal fan. Some slow, some fast, most of them heavy. Some of the songs have a deeper meaning to them, while others are just exactly what you think they are.
Hi Anniken! Thank you very much for having this interview with you!
Anniken:
It is my pleasure 😊
Tell us about you! Anniken! Your history within this metal genre? Who is Anniken?
Anniken:
I have always loved music and lyrics. Even when I was a child I would write songs and lyrics about topics that interested me at the time. When I was about eight years old, my brother introduced me to Metallica. Or rather forced me to listen to them. I absolutely loved the music. I would steal my brothers black album and listen to it on my CD-players with the lyrics in front in front of me, singing a long to the songs. It quickly became my favourite album, and I think it might still be. James Hetfield is one of my main influences as a vocalist. To me, he is the best there is.
Later I found a lot of other bands within other sub-genres of Heavy Metal, like NU Metal. When I met my husband, Marius, he introduced me to Power Metal. Which was completely new to me, but I loved it.
What are your musical influences besides Heavy Metal?
Anniken:
I have always loved Pink. Her voice is amazing and her songs are catchy. But most of all, she is a complete badass. I saw her perform live in Oslo some years ago and that was an unbelievable experience.
I also like finding new songs, within any genres. From Black Metal to 90s Eurodance. Even though Heavy Metal is closest to my heart, I don't like to limit myself to a musical genre.
Within the Norwegian Metal Scene what is your story?
Anniken:
I have been writing songs all my life, but I was in my twenties when I started performing. In 2009 I met my husband Marius Danielsen when we were both taking a Bachelor's degree in music at Volda University College. We started the band Darkest Sins. We were missing a bassplayer, so Marius lent me a bass guitar and taugt me how to play the few songs we had written together. Within a year or so, we were performing live. I had to learn quickly. It was a lot of fun to play bass and sing in a band. But it has been a few years since we played with Darkest Sins. In Legend of Valley Doom I am just a vocalist, which I actually prefer. I love singing with the Legend of Valley Doom band. It is a lot of fun when we are several vocalists on stage performing together. Marius' songs are also very catchy and great to perform live.
I also have the project Ana – metal for charity together with Marius. The song Ana is the one song I am most proud to have co-written. In addition, Marius and I always contribute to each other's project, in one way or another. So it was no question about who the producer of my solo album would be. Marius did a great job with the album.
What are your hobbies?
Anniken:
I love books, I wish I was better at taking time to read. I also love photography. I think taking photos enhances every great experience, because I get just as much pleasure out of looking through, working with and sometimes posting photos after a trip or an event.
How did you decide to release your album? Inspiration? What was the basis on which you wrote the songs?
Anniken:
I have been working with these songs for years. I have always wanted to do a solo project nad I would love to do many more albums as a solo artist. Some of the songs are based on something I experienced. Like the song Star. Which I wrote many years ago when I wanted to quit working with music. Marius wrote the parts of the song with the encouraging words. To persuade me not to quit. Other songs are written based on an idea or other people's experiences. I want the songs to speak for themselves, so I don´t want to give too much away about the idea behind them.
With your band Darkest Sins you have collaborated with great bands and personalities within Metal and also with actor John Rhys-Davies from the Lord of the Rings and Indiana Jones movies! How was the experience? Was it with some musical work or?
Anniken:
I always love working with new people and getting to know fellow musicians. With Darkest Sins, we have met alot of great musicians and bands. Some of them have become great friends.

With Legend of Valley Doom, we have work with amazing people, such as John Rhys-Davies. Hearing him perform my lyrics was insane!
Your album Climb Out of Hell is very varied, heavy, catchy and modern! Hard Rock/Melodic Metal, congratulations! Will there be a new video release? In addition to the singles you have previously.
Anniken:
Thank you! I love albums that are varied, and I always do what I want and not what people expect me to do or tell me I am allowed to do. I think that's what I love about Metallica as well. They aren't afraid to do what they want. Even though not everyone will love it.
For this album release, all the singles and videos are out. But I am always ready to do more.
Any live show? Maybe later? How is the situation of the pandemic in your country?
Anniken:
I would love to do live shows, but nothing is booked yet. I hope there will be something in the future. The pandemic is pretty much over in Norway. Live shows and festivals are back and life feels normal again.
Any Tour in any Metal fest in your country? Any message for your fans?
Anniken:
No tour yet. I would love to do a tour. Any fans who want us to come to a place near them, let me know and we might make it happen!
Anything else you want to share with us?
Anniken:
I just want to say thank you to everyone who takes the time to check out my album and my music videos. I always love hearing what people think about the music. So please share comments with me on youtube or cend me a DM on Insta. I would love to hear which songs you like and why! 😊
Thank you very much for your time for this interview for Darkzen Dragon Metal Angels!
Anniken:
Anytime! 😉
Info
https://www.instagram.com/anniken.rasmussen/
https://www.facebook.com/annikenrasmussen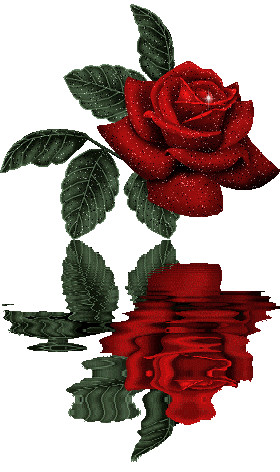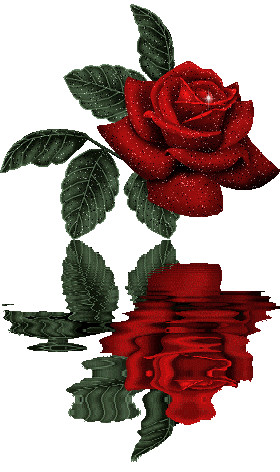 Anniken!
La Entrevista!
Por Darkzen
01/07/2022
Info Oficial
Anniken ha sido parte de la escena del heavy metal noruego durante años con su banda Darkest Sins, el proyecto de estudio Ana - Metal for Charity, además de ser parte de la trilogía de su esposo Marius Danielsen, Legend of Valley Doom, tanto en el estudio como en con la banda en vivo. Mientras estuvo en Darkest Sins abrió para bandas como Anthrax, Jorn, TNT y UDO junto con Legend of Valley Doom, ha trabajado con músicos legendarios como Ralf Scheepers, Amanda Somerville, Roland Grapow, Matt Barlow, Doogie White, Jennifer Batten, y también el actor John Rhys-Davies de las películas El señor de los anillos e Indiana Jones.
Escribiendo sus propias canciones y teniendo un profundo amor por las letras, Anniken ahora está progresando en sus esfuerzos en solitario. El álbum debut de Anniken, "Climb Out of Hell", presenta nueve pistas, algunas de ellas coescritas con su esposo Marius Danielsen.
Es un álbum de metal variado que es melódico, crudo y pegadizo con diferentes tipos de canciones para cada tipo de fanático del metal. Algunos lentos, otros rápidos, la mayoría pesados. Algunas de las canciones tienen un significado más profundo para ellas, mientras que otras son exactamente lo que crees que son.
Hola Anniken! ¡Muchas gracias por tener esta entrevista contigo!
Anniken:
Es un placer 😊
¡Cuéntanos acerca de ti! Anniken! ¿Tu historia dentro de este género de metal? ¿Quién es Anniken?
Anniken:
Siempre me ha gustado la música y las letras. Incluso cuando era niña escribía canciones y letras sobre temas que me interesaban en ese momento. Cuando tenía unos ocho años, mi hermano me presentó a Metallica. O más bien me obligaron a escucharlos. Me encantó la música. Robaba el álbum negro de mi hermano y lo escuchaba en mis reproductores de CD con la letra frente a mí, cantando las canciones durante mucho tiempo. Rápidamente se convirtió en mi álbum favorito, y creo que todavía podría serlo. James Hetfield es una de mis principales influencias como vocalista. Para mí, él es el mejor que hay.
Más tarde encontré muchas otras bandas dentro de otros subgéneros de Heavy Metal, como NU Metal. Cuando conocí a mi esposo, Marius, él me introdujo al Power Metal. Lo cual era completamente nuevo para mí, pero me encantó.
¿Cuáles son tus influencias musicales además del Heavy Metal?
Anniken:
Siempre me ha gustado Pink. Su voz es increíble y sus canciones son pegadizas. Pero, sobre todo, ella es una completa badass. La vi actuar en vivo en Oslo hace algunos años y fue una experiencia increíble.
También me gusta encontrar nuevas canciones, dentro de cualquier género. Del Black Metal al Eurodance de los 90. Aunque el Heavy Metal es lo más cercano a mi corazón, no me gusta limitarme a un género musical.
Dentro de la escena del metal noruego, ¿Cuál es tu historia?
Anniken:
He estado escribiendo canciones toda mi vida, pero tenía veinte años cuando comencé a actuar. En 2009 conocí a mi esposo Marius Danielsen cuando ambos estábamos obteniendo una licenciatura en música en Volda University College. Empezamos la banda Darkest Sins. Nos faltaba un bajista, así que Marius me prestó un bajo y me enseñó a tocar las pocas canciones que habíamos escrito juntos. Dentro de un año más o menos, estábamos tocando en vivo. Tuve que aprender rápido. Fue muy divertido tocar el bajo y cantar en una banda. Pero han pasado algunos años desde que tocamos con Darkest Sins. En Legend of Valley Doom solo soy una vocalista, lo que en realidad prefiero. Me encanta cantar con la banda Legend of Valley Doom. Es muy divertido cuando somos varios vocalistas en el escenario actuando juntos. Las canciones de Marius también son muy pegadizas y geniales para tocar en vivo.
También tengo el proyecto Ana – metal para la caridad junto con Marius. La canción Ana es la canción de la que estoy más orgullosa de haber coescrito. Además, Marius y yo siempre contribuimos al proyecto del otro, de una forma u otra. Así que no había dudas sobre quién sería el productor de mi álbum en solitario. Marius hizo un gran trabajo con el álbum.
¿Cuáles son tus aficiones?
Anniken:
Me encantan los libros, desearía ser mejor en tomarme el tiempo para leer. También me encanta la fotografía. Creo que tomar fotos mejora cada gran experiencia, porque disfruto mucho mirando, trabajando y, a veces, publicando fotos después de un viaje o un evento.
​
¿Cómo decidiste lanzar tu álbum? ¿Inspiración? ¿Cuál fue la base sobre la que escribiste las canciones?
Anniken:
He estado trabajando con estas canciones durante años. Siempre he querido hacer un proyecto en solitario y me encantaría hacer muchos más álbumes como solista. Algunas de las canciones se basan en algo que experimenté. Como la canción Estrella. Que escribí hace muchos años cuando quería dejar de trabajar con la música. Marius escribió las partes de la canción con las palabras de aliento. Para persuadirme de no renunciar. Otras canciones se escriben sobre la base de una idea o de las experiencias de otras personas. Quiero que las canciones hablen por sí mismas, así que no quiero revelar demasiado sobre la idea detrás de ellas.
Con tu banda Darkest Sins has colaborado con grandes bandas y personalidades dentro del Metal y también con el actor John Rhys-Davies de las películas de El Señor de los Anillos e Indiana Jones! ¿Cómo fue la experiencia? ¿Fue con alguna obra musical o?
Anniken:
Siempre me encanta trabajar con gente nueva y conocer a otros músicos. Con Darkest Sins, hemos conocido a muchos grandes músicos y bandas. Algunos de ellos se han convertido en grandes amigos.
Con Legend of Valley Doom, hemos trabajado con personas increíbles, como John Rhys-Davies. ¡Escucharlo interpretar mis letras fue una locura!
¡Tu álbum Climb Out of Hell es muy variado, pesado, pegadizo y moderno! Hard Rock/Metal Melódico, ¡felicidades! ¿Habrá un nuevo lanzamiento de video? Además de los singles que tienes anteriormente.
Anniken:
¡Gracias! Me encantan los álbumes que son variados y siempre hago lo que quiero y no lo que la gente espera que haga o me dice que tengo permitido hacer. Creo que eso es lo que me encanta de Metallica también. No tienen miedo de hacer lo que quieren. Aunque no a todo el mundo le encantará.
Para el lanzamiento de este álbum, todos los sencillos y videos están disponibles. Pero siempre estoy dispuesta a hacer más.
¿Algún programa en vivo? ¿Quizás más tarde? ¿Cómo es la situación de la pandemia en tu país?
Anniken:
Me encantaría hacer shows en vivo, pero todavía no hay nada reservado. Espero que haya algo en el futuro. La pandemia prácticamente ha terminado en Noruega. Los espectáculos en vivo y los festivales están de vuelta y la vida vuelve a ser normal.
¿Algún Tour en algún festival de Metal en tu país? ¿Algún mensaje para tus fans?
Anniken:
Aún no hay gira. Me encantaría hacer un recorrido. ¡Cualquier fanático que quiera que vayamos a un lugar cerca de ellos, házmelo saber y tal vez lo hagamos realidad!
¿Algo más que quieras compartir con nosotros?
Anniken:
Solo quiero agradecer a todos los que se toman el tiempo de ver mi álbum y mis videos musicales. Siempre me encanta escuchar lo que la gente piensa sobre la música. Así que por favor comparte comentarios conmigo en youtube o envíame un DM en Insta. ¡Me encantaría saber qué canciones te gustan y por qué! 😊
¡Muchas gracias por tu tiempo para esta entrevista para Darkzen Dragón Metal Angels!
Anniken:
En cualquier momento! 😉
Info
https://www.instagram.com/anniken.rasmussen/
| | |
| --- | --- |