DARKZEN
DRAGON
METAL ANGELS
​
ROCK/METAL ON LINE
Model, hair & make-up: La Esmeralda
Photo: Heiner Seemann / GrautonStudio
Dress: Steampunk Decadence & Madame Mécanique
Earrings: Pinkabsinthe
Model Official of Darkzen Dragon On Line
La Esmeralda German Model
Valentina Aleo!
Six Degrees band!
The Interview!
By Darkzen
17/01/2020
Official Bio
SIX DEGREES was born from an idea of Luca Correnti (guitar and vocals) and Valentina Aleo (vocals). The name of the band is clearly inspired by the sociological theory (developed for the first time in 1929 by the Hungarian writer Karinthy) about the so-called "six degrees of separation".
​
Luca was born in Sicily but now he lives in Umbria. He was part of the line-up of the cult band "Sinoath" in the album "Research" (guitar), then he has been the lead vocalist in death-thrashers "Mystura" and in the prog-death-metallers" EpisThemE "("Descending Patterns" their debut album, 2014).
​
After moving to Umbria (2016), Luca joins the historic death metal band from Terni "S.R.L.". The group is currently working on the songs that will be part of their new album.
​
Valentina was born in Spoleto (Perugia). She took her first steps as a lead singer in the alternative metal band "Burn it down". They recorded the EP "In flames" and performed in live concerts including the Tour Music Fest, Emergenza Festival and the Music Village, in which Valentina had the honor of sharing the stage with Cristina Scabbia (Lacuna Coil).
​
Luca meets Vale thanks to a musical announcement and a few weeks later they decide to start this artistic partnership. They work hard, helped in studio by the sound engineer Elvys Damiano, until all the songs of the album "No one is Innocent" are ready. Then they choose to call this project "Six Degrees".
​
Hello Valentina! Thank you for this opportunity! Happy new year 2021! For to know about you and your band! How have they been?
​
Valentina:
​
Thank you for the interest you have shown in our project and happy new year to you too! Luckily we are doing well despite the difficult period.
​
Tell us a little about yourself and Luca! What musical style does Valentina like? Heavier, darker or softer metal?
​
Valentina:
​
Actually, I love all music genres, but I am especially a fan of industrial metal, like Marilyn Manson, NIN… I also love alternative metal and metalcore: In This Moment, Sempiternal of BMTH; finally, I also enjoy nu-metal: Korn, Slipknot… rap metal, like Rage Against the Machine and groove metal as well, like Jinjer, just to mention. What I look for in the music I listen to is the alternation between growl/scream and a melodic line. That's why sometimes I listen to heavier metal, other times to darker metal and softer metal as well.
​
How did this project start and especially because of the musical style of Groove Metal?
​
Valentina:
​
Luca and I met about two years ago when I was looking for members to form an alternative metal/metalcore band. He then became interested in my voice and asked me to join Six Degrees. "No one is innocent" was already at an advanced stage when I joined the project since the main ideas come from Luca's mind. I help him define them better and reshape them. As I have already said, the idea was born mainly from Luca and, as he himself says, the choice of groove metal was simply a natural consequence of the genres we like and listen to.
​
The song of "Imperfect" is the sample of your new album 'No One Is Innocent' and it is an excellent mix of groove-death metal, how was the experience in writing each song? You and Luca, who of you two composed the lyrics or the music?
​
Valentina:
​
The lyrics were written entirely by Luca, and they are the result of experiences we live in everyday life, a set of emotions that I think we have all experienced. All the lyrics from "No one is innocent" come from an introspective journey.
​
Why not mix more death metal or nu metal? Do you like that style?
​
Valentina:
​
Nu metal is a genre that I really appreciate, while I feel less close to death metal. That being said, we never meant to approach one style more or less than the other…as I said, the album is simply the consequence of the genres we like to listen to.
​
Their debut album is a super mix of aggressive, melodic and direct sounds! What other emotions does 'No One Is Innocent' convey to us and show us?
​
Valentina:
​
Well, the emotions that "No one is innocent" wants to convey are many, especially the feelings that we believe are very close to the listener. Personally, I easily identified with the situations that Luca described in the lyrics. It was very emotional. I genuinely hope the message will reach the listeners so that we can make them feel less lonely in situations where they might feel isolated.
​
The voices of you two are great they make a good musical and color contrast to your album, Luca's raspy growls and Valentina's sweet and effective voice! Why not add more scratchy voices between the two of you or more soft voices between you as well?
​
Valentina:
​
The intent was to create a fair balance between the two voices and we hope to have succeeded in this. "No one is innocent" is our debut album so it also helped us define our next goals.
​
Any special collaboration with another band or singer who would it be?
​
Valentina:
​
Not at the moment, but that would be great.
​
What do you have in mind as soon as you get a little more out of this pandemic?
​
Valentina:
​
Shooting the official video of one of our singles is definitely on the top list, as we were defining the last details just before we returned to lockdown. Another goal is to be able, one day, to perform live. I am really looking forward to it!
​
Any date for some live on a social network? For fans to be aware
​
Valentina:
​
At the moment, we don't have any, but who knows, maybe in the future.
​
Anything else that you two want to share with all the readers?
​
Valentina:
​
Well, we definitely want to thank everyone who is supporting us by listening to our music, we highly appreciate that! To those who haven't listened to us yet: what are you waiting for?!
​
Thank you very much for your time for this interview! Darkzen Dragón Metal Angels!
​
Thank you! It was a pleasure and an honor talking with you.
​
Info
​
https://www.facebook.com/sixdegrees.metal
https://www.instagram.com/six_degrees_official/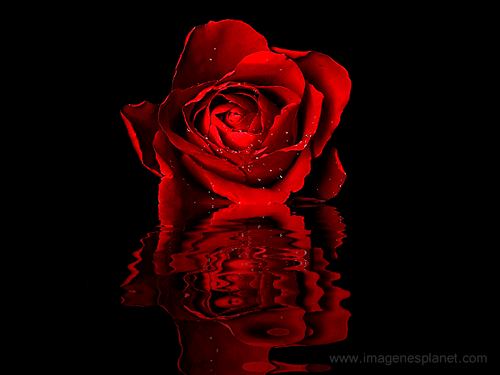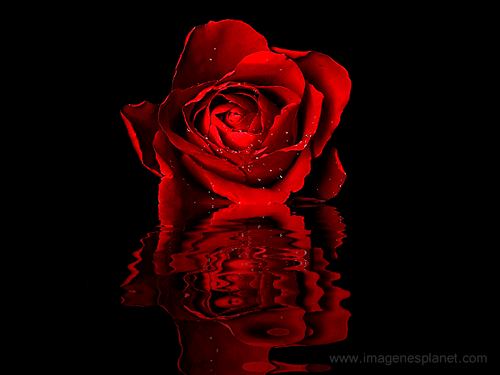 Valentina Aleo!
Six Degrees band!
La Entrevista!
Por Darkzen
17/01/2020
Bio Oficial
SIX DEGREES nació de una idea de Luca Correnti (guitarra y voz) y Valentina Aleo (voz). El nombre de la banda está claramente inspirado en la teoría sociológica (desarrollada por primera vez en 1929 por la escritora húngara Karinthy) sobre los llamados "seis grados de separación".
Luca nació en Sicilia pero ahora vive en Umbría. Formó parte de la formación de la banda de culto "Sinoath" en el álbum "Research" (guitarra), luego ha sido el vocalista principal en death-thrashers "Mystura" y en los progresivos death-metallers "EpisThemE". ("Descending Patterns" su álbum debut, 2014).
Después de mudarse a Umbría (2016), Luca se une a la histórica banda de death metal de Terni "S.R.L.". Actualmente, el grupo está trabajando en las canciones que formarán parte de su nuevo álbum.
Valentina nació en Spoleto (Perugia). Dio sus primeros pasos como cantante principal en la banda de metal alternativo "Burn it down". Grabaron el EP "In flames" y actuaron en conciertos en directo como Tour Music Fest, Emergenza Festival y Music Village, en los que Valentina tuvo el honor de compartir escenario con Cristina Scabbia (Lacuna Coil).
Luca conoce a Vale gracias a un anuncio musical y unas semanas después deciden iniciar esta asociación artística. Trabajan duro, ayudados en el estudio por el ingeniero de sonido Elvys Damiano, hasta que todas las canciones del disco "No one is Innocent" estén listas. Entonces eligen llamar a este proyecto "Seis grados".
¡Hola Valentina! ¡Gracias por esta oportunidad! ¡Feliz año nuevo 2021! Por saber de ti y de tu banda! Como han estado?
Valentina:
¡Gracias por el interés que ha mostrado en nuestro proyecto y feliz año nuevo también! Afortunadamente lo estamos haciendo bien a pesar del período difícil.
¡Cuéntanos un poco sobre ti y Luca! ¿Qué estilo musical le gusta a Valentina? ¿Metal más pesado, más oscuro o más blando?
Valentina:
En realidad, me encantan todos los géneros musicales, pero soy especialmente fan del metal industrial, como Marilyn Manson, NIN… También me encanta el metal alternativo y el metalcore: In This Moment, Sempiternal of BMTH; finalmente, también disfruto del nu-metal: Korn, Slipknot… rap metal, como Rage Against the Machine y también groove metal, como Jinjer, solo por mencionar. Lo que busco en la música que escucho es la alternancia entre gruñido / grito y una línea melódica. Es por eso que a veces escucho metal más pesado, otras veces metal más oscuro y también metal más suave.
¿Cómo empezó este proyecto y sobre todo por el estilo musical de Groove Metal?
Valentina:
Luca y yo nos conocimos hace unos dos años cuando estaba buscando miembros para formar una banda alternativa de metal / metalcore. Luego se interesó en mi voz y me pidió que me uniera a Six Degrees. "Nadie es inocente" ya estaba en una etapa avanzada cuando me uní al proyecto ya que las ideas principales vienen de la mente de Luca. Le ayudo a definirlos mejor y remodelarlos. Como ya he dicho, la idea nació principalmente de Luca y, como él mismo dice, la elección del groove metal fue simplemente una consecuencia natural de los géneros que nos gustan y escuchamos.
La canción de "Imperfect" es la muestra de tu nuevo álbum "No One Is Innocent" y es una excelente mezcla de groove-death metal, ¿cómo fue la experiencia al escribir cada canción? Tú y Luca, ¿quién de ustedes dos compuso la letra o la música?
Valentina:
Las letras fueron escritas íntegramente por Luca, y son el resultado de experiencias que vivimos en la vida cotidiana, un conjunto de emociones que creo que todos hemos experimentado. Todas las letras de "Nadie es inocente" provienen de un viaje introspectivo.
¿Por qué no mezclar más death metal o nu metal? Te gusta ese estilo?
Valentina:
El nu metal es un género que realmente aprecio, mientras que me siento menos cercano al death metal. Dicho esto, nunca tuvimos la intención de acercarnos a un estilo más o menos que el otro ... como dije, el álbum es simplemente la consecuencia de los géneros que nos gusta escuchar.
¡Su álbum debut es una súper mezcla de sonidos agresivos, melódicos y directos! ¿Qué otras emociones nos transmite y nos muestra 'No One Is Innocent'?
Valentina:
Pues bien, las emociones que quiere trasmitir "Nadie es inocente" son muchas, sobre todo los sentimientos que creemos que están muy cerca del oyente. Personalmente, me identifiqué fácilmente con las situaciones que Luca describió en la letra. Fue muy emotivo. Realmente espero que el mensaje llegue a los oyentes para que podamos hacerlos sentir menos solos en situaciones en las que podrían sentirse aislados.
Las voces de ustedes dos son geniales, hacen un buen contraste musical y de color con su álbum, los gruñidos roncos de Luca y la voz dulce y efectiva de Valentina. ¿Por qué no agregar más voces ásperas entre ustedes dos o voces más suaves entre ustedes también?
Valentina:
La intención era crear un equilibrio justo entre las dos voces y esperamos haberlo logrado. "Nadie es inocente" es nuestro álbum debut, por lo que también nos ayudó a definir nuestros próximos objetivos.
¿Alguna colaboración especial con otra banda o cantante quién sería?
Valentina:
No por el momento, pero sería genial.
¿Qué tienes en mente tan pronto como baje un poco más de esta pandemia?
Valentina:
Grabar el video oficial de uno de nuestros singles definitivamente está en la lista, ya que estábamos definiendo los últimos detalles justo antes de regresar al encierro. Otro objetivo es poder, algún día, actuar en directo. ¡Lo estoy deseando!
¿Alguna fecha para algunos en vivo en una red social? Para que los fans estén atentos
Valentina:
Por el momento, no tenemos ninguno, pero quién sabe, tal vez en el futuro.
¿Algo más que ustedes dos quieran compartir con todos los lectores?
Valentina:
Bueno, definitivamente queremos agradecer a todos los que nos apoyan escuchando nuestra música, ¡lo apreciamos mucho! Para aquellos que aún no nos han escuchado: ¡¿qué esperas?!
¡Muchas gracias por tu tiempo para esta entrevista! Darkzen Dragón Metal Angels!
¡Gracias! Fue un placer y un honor hablar contigo.
Info
​
https://www.facebook.com/sixdegrees.metal
https://www.instagram.com/six_degrees_official/