DARKZEN
DRAGON
METAL ANGELS
​
ROCK/METAL ON LINE
Model, hair & make-up: La Esmeralda
Photo: Heiner Seemann / GrautonStudio
Dress: Steampunk Decadence & Madame Mécanique
Earrings: Pinkabsinthe
Model Official of Darkzen Dragon On Line
La Esmeralda German Model
Melissa VanFleet!
The Dark Muse
From USA!
The Interview!
By Darkzen
06/06/2019
Bio Official
Melissa VanFleet
From Bethlehem, Pennsylvania, a vocalist and musician who crafts dark songs with haunting melodies and intense messages, Melissa VanFleet brings a true singer/songwriter element to alternative metal music. She has powerfully and effectively established her own unique sound by presenting her signature vocal prowess at the forefront while incorporating her classical and orchestral influences with heavy, melancholic undertones.
In February 2017, she recorded at BRX Studio in Milan with the team behind Lacuna Coil's critically acclaimed 2016 album Delirium – producer/bassist Marco "Maki" Coti-Zelati with engineers Marco Barusso, Dario Valentini and Marco D'Agostino – and October 2018 saw the release of her highly anticipated project Ode To The Dark, featuring guest musician Douglas Blair (W.A.S.P.) on lead guitar.
VanFleet's sound has been described as atmospheric alternative metal with orchestral and gothic elements. She has said that she naturally gravitates toward dark themes and topics when writing songs. VanFleet's emotionally intense vocal delivery has been compared to the likes of Adele, Alanis Morissette and Amy Lee of Evanescence.
Melissa! Thanks for this interview! Is a pleasure for me i have this opportunity. A big hug and cordial greeting, How have you been Melissa?
Melissa:
Of course! I've been very well. Thanks for asking!
You have an interesting story musically, tell us a little about yourself and How does a girl from Pennsylvania end up inside the metal?
Melissa:
As a child I was surrounded by all different types of music but the most prevalent genre was heavy metal. My dad has always been a metalhead and some of my earliest memories involve him rocking me to sleep to Ozzy's "Shot In The Dark" or teaching me names of musicians in his favorite bands. There is a video from when I was two years old standing in front of the TV watching Alice Cooper and Lita Ford and I can actually remember thinking then that I wanted to be on a stage like that.
Darkzen: That beautiful childhood!
You are a singer-songwriter and talented pianist! Do you have classical or self-taught training?
Melissa:
I am self-taught and play everything by ear. I learned to sing with the help of a karaoke machine from my grandparents. While other seven-year-olds in the neighborhood were outside playing I was sitting behind a couch in my living room recording myself and then taking notes on what I liked and didn't like about my peformance. I took it very seriously.
Darkzen: well I congratulate you! That's even more surprising.
What is your vocal range?
Melissa:
I am a mezzo-soprano with a three octave range.
What do you think about the comparisons of your voice? You have a beautiful voice.
Melissa:
Thanks! I am definitely flattered whenever I hear someone compare my voice to brilliant vocalists.
As an great connoisseur of the Gothic metal genre, currently for you in your opinion, the Gothic style needs more development or as it continues to be?
Melissa:
I think how people view what is gothic and what is not is a very individualized perception. I've found that everyone's ideas of goth vary. Speaking for myself though, I love gothic metal music, style and architecture so of course I would love to see more development!
Darkzen: you're right, I think categorizing limits, when an album has its own and different styles by its own author
Now, as you combine the elements of atmospheric alternative metal, have you ever had a hard time doing that?
Melissa:
My music has always been difficult to categorize. I wrote and recorded Ode To The Dark and then we classified it as atmospheric alternative metal. I feel like it would be limiting to create a song with a style of music in mind instead of letting it become what it is supposed to be naturally.
Being creative and songwriter is a full time job! Do you have any other work or project outside of the musical field?
Melissa:
I am a professor of performing arts at a college. I teach dance and songwriting classes to children and adults.
What are your favorite singers, male and female and why?
Melissa:
I was always drawn to bands with powerful and unique vocalists. I was dramatically influenced by Ronnie James Dio and connected to his music and performance style. I loved listening to strong and empowering females including Alanis Morissette and Tori Amos. I love the nostalgia of 90s music.
Any work of classical music or composer that you like?
Melissa:
I am obsessed with darker classical music, especially Swan Lake by Tchaikovsky.
Darkzen: wow great choice!
Now about your collaborations: How was the collaboration with bassist Marco Coti-Zelati on the single "Raven"? Of Lacuna Coil band.
Melissa:
Working with Marco was the most pleasant experience and I learned so much. He is one of the most talented people I have ever met and his ear for music is unbelievable. He has a natural ability to capture my dark lyrics, themes and melodies with his arrangements.
Tell us about your collaboration with the Italian symphonic death metal quartet Genus Ordinis Dei, in the single of Nemesis
Melissa:
I met the members of Genus Ordinis Dei while recording in Milan. I was interested to hear how our sounds would blend when they approached me with the song. Even though we were in two different parts of the world throughout the collaboration it was effortless and fun since they are such talented musicians.
What would you say to someone who has not listened your past album 'Ode To The Dark (2018)', Why should they listen to Ode To The Dark?
Melissa:
When I was writing the songs on Ode To The Dark I initially thought they were from a biographical standpoint but recently as I was coming out of a dark mental place I realized they were inspired by my own encounters with anxiety and OCD. I was an acoustic artist for awhile and the new music builds off of the same raw foundation and organic writing style but incorporates heavy gothic instrumentation. I have been a fan of Lacuna Coil for over 15 years and after listening to their latest release Delirium produced by Marco I couldn't believe how the arrangements were exactly what I heard in my mind with the new collection of songs I was writing. Two of the songs feature W.A.S.P. lead guitarist Douglas Blair. I met Douglas through a YouTube cover I posted years ago of one of their songs. He is an insanely talented musician with such intense emotion behind his guitar playing and it is always an honor to work with him.
By the way, will there be any new video of your last album?
Melissa:
I released trailers for the songs on Ode To The Dark prior to the release and since then music video ideas are constantly circulating in my mind.
What do you hope 2019 will be bringing your way, career-wise?
Melissa:
I've been writing and recording new material for different projects and to pitch to TV/Film. Lately I've been so inspired in the studio with different projects and collaborations. I look forward to performing the new songs though!
Darkzen: What a great news! Well I'll be aware of the releases in TV / Film.
Something else you would like to share with us?
Melissa:
Ode To The Dark is available now at all major digital retailers. Store links/trailer video: smarturl.it/MVDark.
Thank you very much for your time for this interview! for Darkzen Dragón Metal Angels!
Melissa:
Thanks so much!
Info
https://www.melissavanfleet.com/
https://www.facebook.com/melissavanfleet
https://www.instagram.com/melissavanfleet/
https://open.spotify.com/artist/7pCuLbf4lheMbOoL2S21ai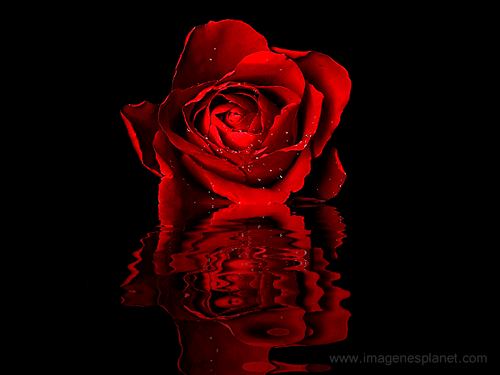 Melissa VanFleet!
La Musa Oscura
Desde USA!
La Entrevista!
Por Darkzen
06/06/2019
Bio Oficial
Melissa vanfleet
De Bethlehem, Pensilvania, vocalista y músico que crea canciones oscuras con melodías inquietantes y mensajes intensos, aporta un verdadero elemento de cantante / compositor a la música de metal alternativo. Ella ha establecido poderosamente y efectivamente su propio sonido único al presentar su destreza vocal característica en la vanguardia al tiempo que incorpora sus influencias clásicas y orquestales con matices pesados ​​y melancólicos.
En febrero de 2017, grabó en BRX Studio en Milán con el equipo detrás del aclamado álbum Delirium 2016 de Lacuna Coil - productor / bajista Marco "Maki" Coti-Zelati con los ingenieros Marco Barusso, Dario Valentini y Marco D'Agostino - y en octubre del 2018 el lanzamiento de su muy esperado proyecto 'Ode To The Dark', con el músico invitado Douglas Blair (WASP) en la guitarra principal.
El sonido de VanFleet ha sido descrito como metal alternativo atmosférico con elementos orquestales y góticos. Ella ha dicho que, naturalmente, gravita hacia temas oscuros y temas al escribir canciones. La voz emocionalmente intensa de VanFleet ha sido comparada con Adele, Alanis Morissette y Amy Lee de Evanescence.
Melissa! Gracias por esta entrevista! Es un placer para mí tener esta oportunidad. Un abrazo y un cordial saludo, ¿cómo has estado Melissa?
Melissa:
¡Por supuesto! He estado muy bien ¡Gracias por preguntar!
Tienes una historia interesante musicalmente, cuéntanos un poco sobre ti y cómo una chica de Pensilvania termina dentro del metal.
Melissa:
Cuando era niña, estaba rodeada de todos los diferentes tipos de música, pero el género más frecuente era el heavy metal. Mi padre siempre ha sido un metalero y algunos de mis primeros recuerdos lo involucran haciéndome mecerme para dormir con "Shot In The Dark" de Ozzy o enseñándome nombres de músicos en sus bandas favoritas. Hay un video de cuando tenía dos años parada frente al televisor mirando a Alice Cooper y Lita Ford y realmente recuerdo haber pensado que quería estar en un escenario como ese.
Darkzen: que bella infancia!
¡Eres una cantautora y pianista talentosa! ¿Tienes formación clásica o autodidacta?
Melissa:
Soy autodidacta y toco todo de oreja. Aprendí a cantar con la ayuda de una máquina de karaoke de mis abuelos. Mientras que otros niños de siete años en el vecindario estaban jugando afuera, yo estaba sentada detrás de un sofá en mi sala de estar, grabándome y luego tomando notas de lo que me gustaba y no me gustaba de mi desempeño. Me lo tomé muy en serio.
Darkzen: pues te felicito! Eso es aún más sorprendente.
¿Cuál es tu rango vocal?
Melissa:
Soy una mezzo-soprano con un rango de tres octavas.
¿Qué piensas de las comparaciones de tu voz? Tienes una hermosa voz.
Melissa:
¡Gracias! Definitivamente me siento halagada cuando escucho que alguien compara mi voz con brillantes vocalistas.
Como una gran conocedora del género de metal gótico, actualmente para ti en tu opinión, ¿El estilo gótico necesita más desarrollo o como sigue siendo?
Melissa:
Pienso que la gente ve lo que es gótico y lo que no es una percepción muy individualizada. He encontrado que las ideas de gótico de todas varían. Hablando por mí misma, me encanta la música, el estilo y la arquitectura del metal gótico, así que, por supuesto, me encantaría ver más desarrollo.
Ahora, al combinar los elementos del metal alternativo atmosférico, ¿Alguna vez has tenido dificultades para hacer eso?
Melissa:
Mi música siempre ha sido difícil de categorizar. Escribí y grabé 'Ode To The Dark' y luego lo clasificamos como metal alternativo atmosférico. Siento que sería limitante crear una canción con un estilo de música en lugar de dejar que se convierta en lo que se supone que es naturalmente.
Darkzen: tienes razón, creo el categorizar limita, cuando un álbum tiene estilos propios y diferentes por su propio autor.
Ser creativa y compositora es un trabajo de tiempo completo! ¿Tienes algún otro trabajo o proyecto fuera del ámbito musical?
Melissa:
Soy profesora de artes escénicas en una universidad. Enseño clases de baile y composición para niños y adultos.
¿Cuáles son tus cantantes favoritos, hombres y mujeres y por qué?
Melissa:
Siempre me atrajeron las bandas con vocalistas poderosos y únicos. Me influyó dramáticamente Ronnie James Dio y me conecté con su música y estilo de interpretación. Me encantaba escuchar a mujeres fuertes y poderosas, incluyendo a Alanis Morissette y Tori Amos. Me encanta la nostalgia de la música de los 90.
¿Alguna obra de música clásica o compositor que te guste?
Melissa:
Estoy obsesionada con la música clásica más oscura, especialmente Swan Lake de Tchaikovsky.
Darkzen: wow! Excelente elección!
Ahora sobre tus colaboraciones: ¿Cómo fue la colaboración con el bajista Marco Coti-Zelati en el single "Raven"? De Lacuna Coil.
Melissa:
Trabajar con Marco fue la experiencia más placentera y aprendí mucho. Es una de las personas más talentosas que he conocido y su oído para la música es increíble. Tiene una habilidad natural para capturar mis letras oscuras, temas y melodías con sus arreglos.
Cuéntanos sobre tu colaboración con el cuarteto de death metal sinfónico italiano Genus Ordinis Dei, en el single de Nemesis.
Melissa:
Conocí a los miembros de Genus Ordinis Dei mientras grababa en Milán. Me interesó escuchar cómo se mezclarían nuestros sonidos cuando se me acercaron con la canción. A pesar de que estuvimos en dos partes diferentes del mundo a través de la colaboración, fue fácil y divertido ya que son músicos tan talentosos.
¿Qué le dirías a alguien que no ha escuchado tu álbum anterior 'Ode To The Dark (2018)', por qué deberían escuchar Ode To The Dark?
Melissa:
Cuando estaba escribiendo las canciones en Ode To The Dark, inicialmente pensé que eran desde un punto de vista biográfico, pero recientemente, cuando salía de un lugar mental oscuro, me di cuenta de que estaban inspiradas en mis propios encuentros con la ansiedad y el TOC. Fui un artista acústico por un tiempo y la nueva música se basa en la misma base en bruto y en el estilo de escritura orgánica, pero incorpora una fuerte instrumentación gótica. He sido fan de Lacuna Coil durante más de 15 años y después de escuchar su último lanzamiento Delirium producido por Marco, no podía creer que los arreglos fueran exactamente lo que escuché en mi mente con la nueva colección de canciones que estaba escribiendo. Dos de las canciones cuentan con W.A.S.P. El guitarrista principal Douglas Blair. Conocí a Douglas a través de un cover de YouTube que publiqué hace años de una de sus canciones. Él es un músico increíblemente talentoso con una emoción tan intensa detrás de su guitarra y siempre es un honor trabajar con él.
Por cierto, ¿habrá algún nuevo vídeo de tu último álbum?
Melissa:
He lanzado tráilers para las canciones de Ode To The Dark antes del lanzamiento y, desde entonces, las ideas de los videos musicales están circulando constantemente en mi mente.
¿Qué esperas que 2019 te traiga en tu camino, en cuanto a tu carrera?
Melissa:
He estado escribiendo y grabando nuevo material para diferentes proyectos y para lanzar para TV / Cine. Últimamente me he inspirado tanto en el estudio con diferentes proyectos y colaboraciones. Sin embargo, estoy deseando realizar las nuevas canciones!
Darkzen: Que gran noticia! Pues estaré al tanto de esos lanzamientos en TV/Cine.
¿Algo más que quieras compartir con nosotros?
Melissa:
Ode To The Dark ya está disponible en todos los principales minoristas digitales. Enlaces / trailer vídeo: smarturl.it/MVDark.
Muchas gracias por tu tiempo para esta entrevista! para Darkzen Dragón Metal Angels!
Melissa:
¡Muchas gracias!
Info
https://www.melissavanfleet.com/
https://www.facebook.com/melissavanfleet
https://www.instagram.com/melissavanfleet/
https://open.spotify.com/artist/7pCuLbf4lheMbOoL2S21ai