Stela Atanasova!
Metalwings band!
The Interview!
By Darkzen
13/09/2019
​
Bio Official
​
Metalwings is a bulgarian symphonic/gothic metal band formed in Sofia, Bulgaria. Metalwings was formed in 2010 when vocalist/viola player Stela Atanasova had an idea of a project for band that would play symphonic and melodic rock/metal with opera vocals. The idea combines sounds of female opera vocals, keyboards, electric viola and lots of power in the sound of drums, electric guitar and bass.
​
The band become its real concert life in 2011 in lots of concerts and live shows in Bulgaria.
Metalwings is so unique because of its own sound and specific elements in music. It combines lots of symphonic rock/metal, celtic elements, melodic and mystic music. In addition to this the music of Metalwings has the power of metal music and attract attention of the audience of its energy, strength and symphonic sound.
​
- Hello Stela! a great pleasure to have this interview with you, thank you very much
​
Stela:
​
It's a great pleasure to me too. Thank you for this interview.
​
- How are you Stela?
​
Stela:
​
I'm good. Enjoying the Summer in my lovely country Bulgaria.
​
- You have a beautiful voice! What was your training and how did you get that great voice level?
​
Stela:
​
Thank you very much. I graduated music school with viola and opera singing. After that I continued my studies with various opera singing teachers. I'm from a family of musicians and music has always been a part of my life. My mother always told me that I have great talent as a singer and my family has always supported me in my development as a musician, so now I have that level.
​
- What is your vocal range?
​
Stela:
​
Years ago my vocal teachers thought I was a coloratura soprano, but over time it turned out to be mezzo soprano. My vocal range usually extends from the A below middle C to the A two octaves above.
​
Darkzen:
​
WOW!
- How was your training in classical music?
​
Stela:
​
As with most children - difficult at first because my mind was constantly with my friends playing on the street, and I had to play every day for hours. But now I'm glad to have dedicated those years of my studies as a musician. This discipline and perfectionism are of great benefit to me right now. Every music education is a big investment in every child's future because it gives a very different perspective on life. I am happy that I can play viola and piano, compose and sing. It has always been a dream of mine and now I have the chance to live through it.
​
- I congratulate you! The album For All Beyond is very good! Tell us a little about the composition and production?
​
Stela:
​
Our album "For All Beyond" is a dream come true for the whole band. It involves many of our emotions, experiences, difficulties and hopes. Each composition tells a different story, but all the songs in the album are combined by a light motif, namely life and love. In each song, we also emphasize the beauty of the symphony orchestra, looking for a balance between tenderness and aggression. I think this album has something for every fan of symphonic metal. The production was long, but we are perfectionists and until we clear every single detail, we do not move forward. This is also evident in the air layers in every song. If you listen more carefully, you will hear the beauty of each element individually woven together into a beautiful work. That being said, beauty will save the world. We want to show that beauty through our music.
​
Darkzen:
​
You're right! I've been listening more in detail and really take care of every part of the musical and vocal composition
​
- The lyrics of the songs on your album, did you write them? for you what is the inspiration
​
Stela:
​
Yes. I am the author of all the lyrics. As for inspiration, it is everywhere, as long as you have the sensitivity to feel it. I draw my inspiration from life and everything that surrounds us - love, sadness, fear, pain and hope. I'm a dreamer and I see the world through pink glasses. This does not mean that I do not see the black colors, but I prefer not to see the bad, however immense it sometimes is, because the more we pay attention to it, the more we increase its power. In recent years, our focus has shifted because of social platforms and technologies. We have bad news all the time, governments around the world are acting crazy, the music is full of aggression. We need more light and a breathe of air from all this invasion. We need the tenderness and kindness that we have buried deep within ourselves.
​
Darkzen:
​
I agree and his music says it all, not everything is aggression there is also a lot of good part in various parts of the world.
​
- How does Stela and Metalwings mix all that emotional charge in the songs of the new album?
​
Stela:
​
With a lot of work, a lot of listening and smoothing out every detail. The more emotion accumulates, the harder it is to balance it with everything else. That's the secret. Find the balance. As a friend of mine said, there is everything in each of your songs - there is joy, there is sadness, there is tenderness and power. Like a bouquet of spring flowers.
​
- Do you have any special song that you like about your new album?
​
Stela:
​
Especially my favorite song is For All Beyond. Every time I listen to it, I feel very strong feelings and emotions. The lyrics are very strong, as is the impact of the real symphony orchestra.
​
- As Stela as a composer, Metalwings is among the first rows of truly original contemporary bands and I heard that in your entire album! As for the music, the good rock and metal musicians that many of them were trained in a classical way, this connection is notable in the Metalwings keyboard arrangements, with their classic ripples maybe like Bach, the use of viola, Irish flute, and of course in the voice, a very high level sound and style on the instruments. What do you think of this opinion Stela?
​
Stela:
​
I think you have a very good taste, you can understand the details and do not listen as a consumer, but as a connoisseur. I really love the music of Bach, Beethoven and Mozart. This is evident in my compositions as well. I love the piano parts and most of all combine several layers of piano. I adore every classical instrument which I can use in the orchestral arrangements. Sometimes I find myself unable to stop and it's like an opiate for me - to complicate the fracture and to emphasize the beauty, complexity and grandeur of the orchestra.
​
- Metalwings released the album ″ For All Beyond ″ and it's a great job. Are you satisfied with the results of the album?
​
Stela:
​
Absolutely! We are really proud of our first long length album "For All Beyond". The feedback for the album was awesome and we got reviews from all over the world. It was a huge success and it was worth all the efforts.
​
- I read that there are comparisons of Metalwings for example with Within Temptation or other bands. What do you think?
​
Stela:
​
This can only make us happy. But more and more people and journalists are writing about us building our own style, which is our goal. We do not imitate anyone. We like many bands that work in our style, but we are definitely different. We will be very happy to share the same scene with bands like Within Temptation, Nightwish someday. It is a matter of time for us to make our lionly leap.
​
- Tell us a little about the version you made with the Sofia Session Orchestra and with Max Morton, excellent combination.
​
Stela:
​
Thank you very much again. It was a great moment for all of us. The moment you hear your music played by a real symphony orchestra - I cried. It was so beautiful and magical. We would like to see one of our next albums recorded entirely with a symphony orchestra. And Max was just amazing all the time recording and mixing the album. I think the duets between him and me worked out just perfect.
​
- I know you have a PhD in computer science and algorithmic music !! That's great! Congratulations! How do you connect with your music and metal?
​
Stela:
​
Every new knowledge is a step forward. Each step teaches me new things and gives me the freedom to do what I want. My research is different from what I do with the band, but it's still related to music, in a different aspect. I like to study music and experiment because it is vast and endless for me. It is the combination of classic and metal that inspires me even more and gives me an even greater resource to work with and develop as a musician.
​
- As a great singer, songwriter and especially with an excellent level of musical studies, what do you think of metal music today?
​
Stela:
​
A very complicated question that may take hours to substantiate my opinion, but I will try to be brief. I am not thrilled with what is being offered to the general public at the moment. The industry is crushing valuable bands because it is looking for quick profit and attraction. Real music is no longer appreciated and no longer supported. The music industry gives way to temporary names that will be forgotten in years to come. But I think a twist will come soon and people will start looking and demanding to listen to real metal music. No one can lie to the audience, especially when it comes to metal. I believe in music and know that it will make its way to reach people who need to hear it.
​
- Any plans for Metalwings for these months?
​
Stela:
​
In the coming months, we focused on making our next album. We are already in the studio and rehearsing hard. We hope that next year we will have the opportunity to tour Europe and get on stage at major festivals.
​
- Will we have Metalwings on a tour of América? in Latin América?
​
Stela:
​
That would be amazing! We already have a manager, so we hope to have a chance to get to every corner of the earth where we are eagerly awaited.
​
Anything else you would like to share with us?
​
Stela:
​
We love you and can't wait to come to you! Thank you so much for having this lovely interview!
​
Thank you very much for your time for this interview! for Darkzen Dragón Metal Angels!
​
Info
https://www.facebook.com/metalwingsofficial/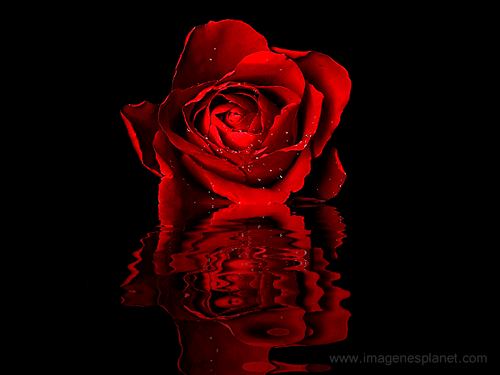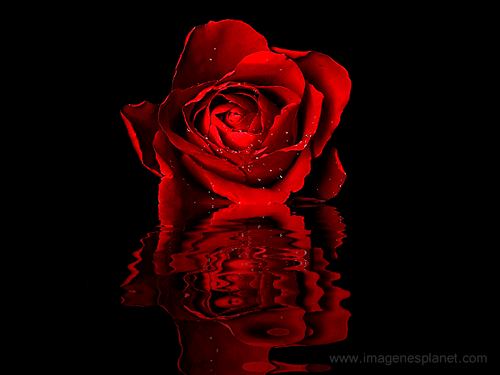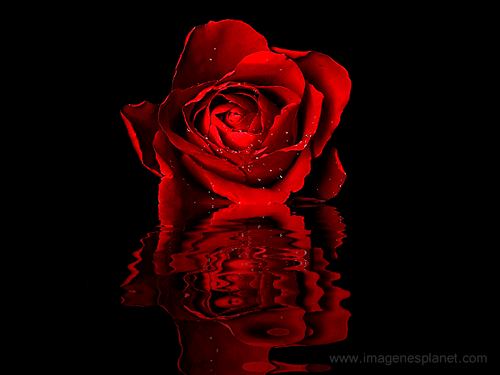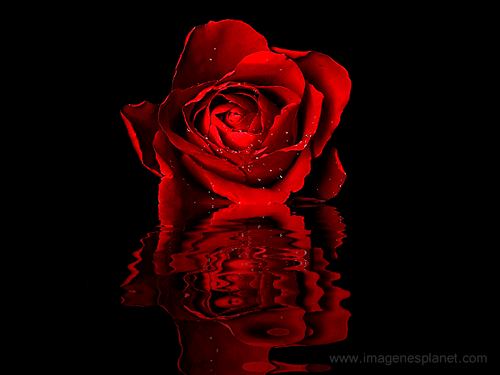 Stela Atanasova!
Metalwings band!
La Entrevista!
Por Darkzen
13/09/2019
​
Bio Official
​
Metalwings es una banda de metal sinfónico / gótico búlgaro formada en Sofía, Bulgaria. Metalwings se formó en 2010 cuando el vocalista / viola Stela Atanasova tuvo una idea de un proyecto para una banda que tocaría rock / metal sinfónico y melódico con voces de ópera. La idea combina sonidos de voces femeninas de ópera, teclados, viola eléctrica y mucha potencia en el sonido de batería, guitarra eléctrica y bajo.
​
La banda se convirtió en su vida real de conciertos en 2011 en muchos conciertos y espectáculos en vivo en Bulgaria.
​
Metalwings es tan único debido a su propio sonido y elementos específicos en la música. Combina un montón de rock / metal sinfónico, elementos celtas, música melódica y mística. Además de esto, la música de Metalwings tiene el poder de la música metal y atrae la atención del público por su energía, fuerza y sonido sinfónico.
​
Hola Stela un gran placer tener esta entrevista contigo, muchas gracias
​
Stela:
​
También es un gran placer para mí. Gracias por esta entrevista.
​
- ¿Cómo estás Stela?
​
Stela:
​
Estoy bien. Disfrutando el verano en mi encantador país Bulgaria.
​
- ¡Tienes una hermosa voz! ¿Cuál fue tu entrenamiento y cómo conseguiste ese gran nivel de voz?
​
Stela:
​
Muchas gracias. Me gradué de la escuela de música con viola y canto de ópera. Después de eso continué mis estudios con varios profesores de canto de ópera. Soy de una familia de músicos y la música siempre ha sido parte de mi vida. Mi madre siempre me dijo que tengo un gran talento como cantante y mi familia siempre me ha apoyado en mi desarrollo como músico, así que ahora tengo ese nivel.
¿Cuál es tu rango vocal?
​
Stela:
​
Hace años, mis profesores vocales pensaron que era una coloratura soprano, pero con el tiempo resultó ser mezzo soprano. Mi rango vocal generalmente se extiende desde la A debajo de la C central hasta la A dos octavas arriba.
​
Darkzen:
​
WOW!
​
- ¿Cómo fue tu formación en música clásica?
​
Stela:
​
Como con la mayoría de los niños, difícil al principio porque mi mente estaba constantemente con mis amigos jugando en la calle y tenía que jugar todos los días durante horas. Pero ahora me alegro de haber dedicado esos años de mis estudios como músico. Esta disciplina y perfeccionismo son de gran beneficio para mí en este momento. Cada educación musical es una gran inversión en el futuro de cada niño porque brinda una perspectiva muy diferente de la vida. Estoy feliz de poder tocar viola y piano, componer y cantar. Siempre ha sido un sueño mío y ahora tengo la oportunidad de vivirlo.
​
-¡Te felicito! ¡El álbum For All Beyond es muy bueno! ¿Cuéntanos un poco sobre la composición y producción?
​
Stela:
​
Nuestro álbum "For All Beyond" es un sueño hecho realidad para toda la banda. Implica muchas de nuestras emociones, experiencias, dificultades y esperanzas. Cada composición cuenta una historia diferente, pero todas las canciones del álbum se combinan con un motivo ligero, a saber, la vida y el amor. En cada canción, también enfatizamos la belleza de la orquesta sinfónica, buscando un equilibrio entre la ternura y la agresión. Creo que este álbum tiene algo para cada fanático del metal sinfónico. La producción fue larga, pero somos perfeccionistas y hasta que no borremos todos los detalles, no avanzaremos. Esto también es evidente en las capas de aire en cada canción. Si escucha con más atención, escuchará la belleza de cada elemento entrelazado individualmente en un hermoso trabajo. Dicho esto, la belleza salvará al mundo. Queremos mostrar esa belleza a través de nuestra música.
​
Darkzen:
​
Tienes razón! Lo he estado escuchando más a detalle y realmente cuidan cada parte de la composición musical y vocal
- La letra de las canciones de tu álbum, ¿las escribiste? para ti cual es la inspiración
​
Stela:
​
Sí. Soy la autora de todas las letras. En cuanto a la inspiración, está en todas partes, siempre que tenga la sensibilidad para sentirla. Me inspiro en la vida y en todo lo que nos rodea: amor, tristeza, miedo, dolor y esperanza. Soy una soñadora y veo el mundo a través de lentes rosas. Esto no significa que no vea los colores negros, pero prefiero no ver lo malo, por inmenso que sea a veces, porque cuanto más le prestamos atención, más aumentamos su poder. En los últimos años, nuestro enfoque ha cambiado debido a las plataformas y tecnologías sociales. Tenemos malas noticias todo el tiempo, los gobiernos de todo el mundo están actuando como locos, la música está llena de agresión. Necesitamos más luz y un soplo de aire de toda esta invasión. Necesitamos la ternura y la bondad que hemos enterrado en lo más profundo de nosotros mismos.
​
Darkzen:
​
Estoy de acuerdo y su música lo dice todo, no todo es agresión también hay mucha parte buena en varias partes del mundo.
​
- ¿Cómo Stela y Metalwings mezclan toda esa carga emocional en las canciones del nuevo álbum?
​
Stela:
​
Con mucho trabajo, mucho escuchar y suavizar cada detalle. Cuanta más emoción se acumula, más difícil es equilibrarla con todo lo demás. Ese es el secreto Encuentra el equilibrio. Como dijo un amigo mío, hay todo en cada una de tus canciones: hay alegría, hay tristeza, hay ternura y poder. Como un ramo de flores de primavera.
​
- ¿Tienes alguna canción especial que te guste de tu nuevo álbum?
​
Stela:
​
Especialmente mi canción favorita es For All Beyond. Cada vez que lo escucho, siento sentimientos y emociones muy fuertes. Las letras son muy fuertes, al igual que el impacto de la verdadera orquesta sinfónica.
​
- Como Stela como compositora, Metalwings se encuentra entre las primeras filas de bandas contemporáneas verdaderamente originales y lo escuché en todo tu álbum. En cuanto a la música, los buenos músicos de rock y metal que muchos de ellos fueron entrenados de manera clásica, esta conexión es notable en los arreglos de teclado de Metalwings, con sus ondas clásicas tal vez como Bach, el uso de viola, flauta irlandesa y de Por supuesto en la voz, un sonido de muy alto nivel y estilo en los instrumentos. ¿Qué opinas de esta opinión Stela?
​
Stela:
​
Creo que tiene muy buen gusto, puede comprender los detalles y no escucharlo como consumidor, sino como un conocedor. Realmente amo la música de Bach, Beethoven y Mozart. Esto también es evidente en mis composiciones. Me encantan las partes de piano y, sobre todo, combino varias capas de piano. Adoro todos los instrumentos clásicos que puedo usar en los arreglos orquestales. A veces me encuentro incapaz de parar y es como un opiáceo para mí: complicar la fractura y enfatizar la belleza, la complejidad y la grandeza de la orquesta.
​
- Metalwings lanzó el álbum ″ For All Beyond ″ y es un gran trabajo. ¿Estás satisfecha con los resultados del álbum?
​
Stela:
​
¡Absolutamente! Estamos muy orgullosos de nuestro primer álbum de larga duración "For All Beyond". Los comentarios sobre el álbum fueron impresionantes y recibimos críticas de todo el mundo. Fue un gran éxito y valió la pena todos los esfuerzos.
​
- Leí que hay comparaciones de Metalwings, por ejemplo, con Within Temptation u otras bandas. ¿Qué piensas?
​
Stela:
​
Esto solo puede hacernos felices. Pero cada vez más personas y periodistas escriben sobre nosotros construyendo nuestro propio estilo, que es nuestro objetivo. No imitamos a nadie. Nos gustan muchas bandas que funcionan en nuestro estilo, pero definitivamente somos diferentes. Estaremos muy felices de compartir la misma escena con bandas como Within Temptation, Nightwish algún día. Es cuestión de tiempo que demos nuestro salto de león.
​
- Cuéntanos un poco sobre la versión que hiciste con la Sofia Session Orchestra y con Max Morton, excelente combinación.
​
Stela:
​
Muchas gracias otra vez. Fue un gran momento para todos nosotros. En el momento en que escuchas tu música interpretada por una verdadera orquesta sinfónica, lloré. Fue tan hermoso y mágico. Nos gustaría ver uno de nuestros próximos álbumes grabados completamente con una orquesta sinfónica. Y Max fue increíble todo el tiempo grabando y mezclando el álbum. Creo que los duetos entre él y yo salieron perfectos.
​
- ¡Sé que tienes un doctorado en informática y música algorítmica! ¡Eso es genial! ¡Felicidades! ¿Cómo te conectas con tu música y metal?
​
Stela:
​
Cada nuevo conocimiento es un paso adelante. Cada paso me enseña cosas nuevas y me da la libertad de hacer lo que quiero. Mi investigación es diferente de lo que hago con la banda, pero aún está relacionada con la música, en un aspecto diferente. Me gusta estudiar música y experimentar porque es vasta e interminable para mí. Es la combinación del clásico y el metal lo que me inspira aún más y me da un recurso aún mayor para trabajar y desarrollarme como músico.
​
- Como gran cantante, compositora y especialmente con un excelente nivel de estudios musicales, ¿qué opinas de la música metal hoy?
​
Stela:
​
Una pregunta muy complicada que puede tomar horas para fundamentar mi opinión, pero intentaré ser breve. No estoy entusiasmada con lo que se ofrece al público en general en este momento. La industria está aplastando bandas valiosas porque está buscando ganancias y atracciones rápidas. La música real ya no es apreciada y ya no es compatible. La industria de la música da paso a nombres temporales que serán olvidados en los próximos años. Pero creo que pronto habrá un giro y la gente comenzará a buscar y exigir escuchar música de metal real. Nadie puede mentirle a la audiencia, especialmente cuando se trata de metal. Creo en la música y sé que llegará a las personas que necesitan escucharla.
​
- ¿Algún plan para Metalwings para estos meses?
​
Stela:
​
En los próximos meses, nos enfocamos en hacer nuestro próximo álbum. Ya estamos en el estudio y ensayando duro. Esperamos que el año que viene tengamos la oportunidad de recorrer Europa y subir al escenario en los principales festivales.
​
- ¿Tendremos Metalwings en una gira por América? ¿En Latinoamérica?
​
Stela:
​
¡Eso sería sorprendente! Ya tenemos un gerente, por lo que esperamos tener la oportunidad de llegar a todos los rincones de la tierra donde nos esperan con ansias.
​
¿Algo más que quieras compartir con nosotros?
​
Stela:
¡Te amamos y estamos ansiosos por venir a ti! ¡Muchas gracias por tener esta encantadora entrevista!
¡Muchas gracias por tu tiempo para esta entrevista! para Darkzen Dragón Metal Angels!
​
Info
​
https://www.facebook.com/metalwingsofficial/