DARKZEN
DRAGON
METAL ANGELS
​
ROCK/METAL ON LINE
Model, hair & make-up: La Esmeralda
Photo: Heiner Seemann / GrautonStudio
Dress: Steampunk Decadence & Madame Mécanique
Earrings: Pinkabsinthe
Model Official of Darkzen Dragon On Line
La Esmeralda German Model
Rachl "Raxx" Quinn!
The Interview!
​
By Darkzen
18/05/2022
​
Official Info
The Sacramento-based quintet GRAVESHADOW – who deftly mixes symphonic/gothic metal with elements of doom, thrash and epic progressive power metal – have unveiled the music video for "Soldier of 34," the new single from their forthcoming album, "The Uncertain Hour." The band's third album will be released July 15, 2022. In the meantime, the video for "Soldier of 34" can be viewed at https://youtu.be/qXDzhkfRjuM , and the song itself is now available for streaming/purchase on all digital music platforms.
​
"The Uncertain Hour" sees the new lineup for GRAVESHADOW continue to refine the enticing mix of symphonic, gothic, doom, and epic progressive-metal elements, now augmented by the newfound energy that has been brought into the band by the soaring melodic vocals of Quinn and the rumbling rhythm section of Rae and Bones. The duo of Walker and Robitsch once again delivers a beautiful display of guitar histrionics that tastefully mixes searing shred with a warm melody.
GRAVESHADOW is back on the scene with a story to tell. Intertwining melodic highs and crushing lows to sweep listeners away on a journey of self-discovery, loss, and the will to carry on.
​
Hello Rachl! Thank you very much for this interview with you! I hope you are very well!
​
Rachl:
​
It's a pleasure! I am well and happy to be speaking to Darkzen Dragon.
​
Tell us about your return! Especially with this new album! GRAVESHADOW with how much energy do you come back?
​
Rachl:
​
Graveshadow is particularly excited about returning to the world of metal with this new lineup. Myself, Luci, and Bones are all new to the Graveshadow team and we're really confident in what we bring to the table. This makes the creative process particularly fresh and inspiring. We have a new record coming out July 15th titled 'The Uncertain Hour'. We've put a lot of hard work and passion into this album, so there is a lot of anticipation for releasing it to the world. Right now we're just ramping up to the record release and have plans for touring as well.
​
Did you write some of the songs?
​
Rachl:
​
As far as instrumentation is concerned, I have not yet had a hand in that part of the writing process. Being a music teacher though, I'd love to get the chance to write instrumentally in the future, even if it's chord charts. I do however write the bulk of our lyrical content. I write about what I'm passionate about and make references to popular culture as well.
​
During this pandemic how did the production and musical compositions take place?
​
Rachl:
​
We wrote and recorded this record across the country from each other. Most of the instrumentation was recorded raw in California and sent off for mixing. I worked with Justin Aufdemkampe (Miss May I) here in Ohio vocally in the studio for most of the pandemic. We're proud of the way it turned out.
​
The musical style of your band is super varied! Why that mix of sounds?
​
Rachl:
​
I believe the difference in styles comes from the varied influences we have. I have always been more into hard rock and traditional metal like AC/DC or The Scorpions. Everyone in this outfit has something different they're pulling from, so it makes for an interesting mesh of a sound.
​
Do you have any metal style in particular for you Rachl?
​
Rachl:
​
I love traditional, classic, and heavy metal. I've always been inspired by metal with strong singers, harmonized leads, and driving riffs. Acts I've taken the most influence from include Scorpions, Queensryche, Accept, and Iron Maiden.
​
Any favorite type of voice for you?
​
Rachl:
​
I love strong singers in a high soprano range (male or female). I prefer singers that use fast vibrato and have a full tone. My favorites are Ann Wilson, Todd LaTorre, Geddy Lee, and Klaus Meine.
​
Darkzen:
​
Excellent electión!
Do you have any hobbies or other Rachl projects?
​
Rachl:
​
I sing for an Iron Maiden Tribute act called Still Life, which has been a lot of fun. As far as hobbies are concerned, I love streaming games on Twitch, particularly Pokemon and Animal Crossing.
​
Darkzen:
​
Pokemon Go! Bien!
What is the theme of the album? The musical concept under which it was written or composed and especially the title of the album The Uncertain Hour?
​
Rachl:
​
The loose concept for this record was "reason within chaos". All of our lyrical content explores the depths of understanding oneself. We often are put under life's trials and tribulations, and it's the meaning we get from those experiences that help us to move on.
​
The cover of your album looks very nice and original, what does the Wolf mean?
​
Rachl:
​
Thank you! If I remember correctly the wolf is a nod to Geralt of Rivia from the Witcher.
​
In addition to the explanation that you give us about the Soldier of 34 song, the opening song of the album with good composition and the use of guttural voices and clean voices with a great vocal register! Will you make any other music video for any other song in these months?
​
Rachl:
​
We will be releasing a video for one other single. We're excited about that one, being a more straightforward metal song.
​
What other events do you have this year? Any Metal Fest in CA? Or another part of the US?
​
Rachl:
​
I can't say much, but we do intend on touring. As for metal fests, we're actively working to secure those post-2022.
​
Any live stream for any social network, for the fans?
​
Rachl:
​
We are in the process of discussing some live stream ideas for our fans. Keep an eye on our social media to watch! In the meantime, I stream regularly on Twitch.
​
Anything else you want to share with us?
​
Rachl:
​
'The Uncertain Hour' comes out July 15th. Pre-orders are live now and include a vinyl limited to 200 copies. We're really excited about the vinyl formatting!
​
Thank you very much for your time for this interview for Darkzen Dragon Metal Angels!
​
Info
​
https://graveshadow.bandcamp.com/
https://www.facebook.com/Graveshadow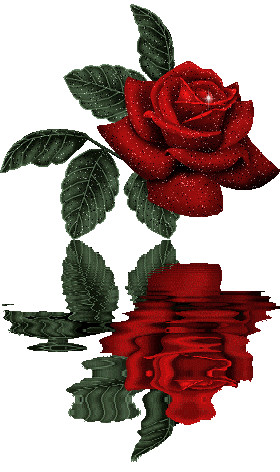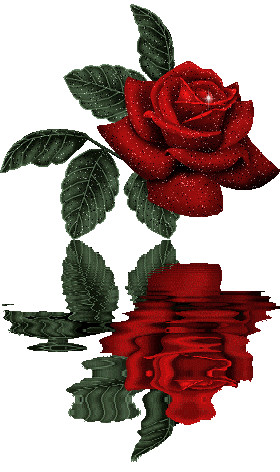 Rachl "Raxx" Quinn!
La Entrevista!
​
Por Darkzen
18/05/2022
​
Info Oficial
​
El quinteto GRAVESHADOW con sede en Sacramento, que mezcla hábilmente metal sinfónico/gótico con elementos de doom, thrash y power metal épico progresivo, ha presentado el video musical de "Soldier of 34", el nuevo sencillo de su próximo álbum, "The Uncertain Hour". ." El tercer álbum de la banda se lanzará el 15 de julio de 2022. Mientras tanto, el video de "Soldier of 34" se puede ver en https://youtu.be/qXDzhkfRjuM , y la canción en sí ya está disponible para transmisión/compra en todas las plataformas de música digital.
"The Uncertain Hour" la nueva formación de GRAVESHADOW continuar refinando la tentadora mezcla de elementos sinfónicos, góticos, doom y épicos de metal progresivo, ahora aumentados por la nueva energía que ha sido aportada a la banda por las altísimas voces melódicas de Quinn y la estruendosa sección rítmica de Rae and Bones. El dúo de Walker y Robitsch ofrece una vez más una hermosa muestra de histrionismo de guitarra que mezcla con buen gusto fragmentos abrasadores con una melodía cálida.
​
GRAVESHADOW vuelve a la escena con una historia que contar. Entrelazando altibajos melódicos y graves aplastantes para llevar a los oyentes a un viaje de autodescubrimiento, pérdida y la voluntad de continuar.
Hola Rachl! ¡Muchas gracias por esta entrevista contigo! ¡Espero que estés muy bien!
Rachl:
¡Es un placer! Estoy bien y feliz de hablar con Darkzen Dragón.
¡Cuéntanos su regreso! ¡Especialmente con este nuevo álbum! GRAVESHADOW ¿Con cuánta energía vuelven?
Rachl:
Graveshadow está particularmente emocionado por regresar al mundo del metal con esta nueva formación. Luci, Bones y yo somos nuevos en el equipo de Graveshadow y tenemos mucha confianza en lo que aportamos. Esto hace que el proceso creativo sea particularmente fresco e inspirador. Tenemos un nuevo disco que saldrá el 15 de julio titulado 'The Uncertain Hour'. Hemos puesto mucho trabajo duro y pasión en este álbum, por lo que hay mucha expectativa por lanzarlo al mundo. Ahora mismo nos estamos acercando al lanzamiento del disco y también tenemos planes de gira.
¿Escribiste algunas de las canciones?
Rachl:
En lo que respecta a la instrumentación, todavía no he tenido una mano en esa parte del proceso de escritura. Sin embargo, siendo profesora de música, me encantaría tener la oportunidad de escribir instrumentalmente en el futuro, incluso si se trata de tablas de acordes. Sin embargo, escribo la mayor parte de nuestro contenido lírico. Escribo sobre lo que me apasiona y también hago referencias a la cultura popular.
¿Durante esta pandemia cómo se dio la producción y las composiciones musicales?
Rachl:
Escribimos y grabamos este disco en todo el país el uno del otro. La mayor parte de la instrumentación se grabó en bruto en California y se envió a mezclar. Trabajé con Justin Aufdemkampe (Miss May I) aquí en Ohio vocalmente en el estudio durante la mayor parte de la pandemia. Estamos orgullosos de cómo resultó.
¡El estilo musical de tu banda es súper variado! ¿Por qué esa mezcla de sonidos?
Rachl:
Creo que la diferencia de estilos proviene de las variadas influencias que tenemos. Siempre me ha gustado más el hard rock y el metal tradicional como AC/DC o The Scorpions. Todos en este atuendo tienen algo diferente de lo que están sacando, por lo que crea una malla de sonido interesante.
¿Tienes algún estilo de metal en particular para ti, Rachl?
Rachl:
Me encanta el metal tradicional, clásico y pesado. Siempre me ha inspirado el metal con cantantes fuertes, protagonistas armonizados y riffs impulsores. Los actos de los que he tenido más influencia incluyen Scorpions, Queensryche, Accept y Iron Maiden.
¿Algún tipo de voz favorita para ti?
Rachl:
Me encantan los cantantes fuertes en un rango alto de soprano (masculino o femenino). Prefiero cantantes que usan vibrato rápido y tienen un tono completo. Mis favoritos son Ann Wilson, Todd LaTorre, Geddy Lee y Klaus Meine.
Darkzen:
​
Excelente elección!
¿Tienes aficiones u otros proyectos de Rachl?
Rachl:
Canto para un acto tributo a Iron Maiden llamado Still Life, que ha sido muy divertido. En lo que respecta a los pasatiempos, me encanta transmitir juegos en Twitch, en particular Pokémon y Animal Crossing.
Darkzen:
Pokemon Go! Bien!
¿Cuál es el tema del álbum? ¿El concepto musical bajo el cual fue escrito o compuesto y en especial el título del disco La hora incierta?
Rachl:
El concepto suelto de este disco era "la razón dentro del caos". Todo nuestro contenido lírico explora las profundidades de la comprensión de uno mismo. A menudo nos sometemos a las pruebas y tribulaciones de la vida, y es el significado que obtenemos de esas experiencias lo que nos ayuda a seguir adelante.
La portada de su disco se ve muy bonita y original, ¿Qué significa el Lobo?
Rachl:
¡Gracias! Si mal no recuerdo, el lobo es un guiño a Geralt de Rivia de The Witcher.
Además de la explicación que nos das sobre la canción Soldier of 34, la canción de apertura del disco con buena composición y el uso de voces guturales y voces limpias con un gran registro vocal! ¿Harás algún otro video musical para alguna otra canción en estos meses?
Rachl:
Estaremos lanzando un video para otro single. Estamos entusiasmados con esa, ya que es una canción de metal más sencilla.
¿Qué otros eventos tienen este año? ¿Algún Metal Fest en CA? ¿O en otra parte de los EE.UU.?
Rachl:
No puedo decir mucho, pero tenemos la intención de hacer una gira. En cuanto a los festivales de metal, estamos trabajando activamente para asegurarlos después de 2022.
¿Alguna transmisión en vivo por alguna red social, para los fans?
Rachl:
Estamos en el proceso de discutir algunas ideas de transmisión en vivo para nuestros fans. ¡Estén atentos a nuestras redes sociales para ver! Mientras tanto, transmito regularmente en Twitch.
¿Algo más que quieras compartir con nosotros?
Rachl:
​
'La hora incierta' sale el 15 de julio. Los pedidos anticipados ya están disponibles e incluyen un vinilo limitado a 200 copias. ¡Estamos muy entusiasmados con el formato de vinilo!
¡Muchas gracias por tu tiempo para esta entrevista para Darkzen Dragón Metal Angels!
​
Info
​
https://graveshadow.bandcamp.com/
https://www.facebook.com/Graveshadow