DARKZEN
DRAGON
METAL ANGELS
​
ROCK/METAL ON LINE
Model, hair & make-up: La Esmeralda
Photo: Heiner Seemann / GrautonStudio
Dress: Steampunk Decadence & Madame Mécanique
Earrings: Pinkabsinthe
Model Official of Darkzen Dragon On Line
La Esmeralda German Model
Cadaveria!!
The Interview!
By Darkzen
10/10/2021
Official Info
This time I have the opportunity to have a little talk with Cadaveria Herself from the Italian extreme metal band of the same name Cadaveria, about a unique mix of symphonic gothic with doom and black metal that was born in April 2001 and created by the ancients. members of Opera IX, Cadaveria's Return to the Metal scene and her new production!
Hi! Cadaveria! Nice to have you back! Very full of health! Welcome!
Cadaveria:
Hi everyone!
How have you been? After your recovery period and now with the pandemic?
Cadaveria:
At the moment I am very well thanks, I feel positive and full of energy. With all due respect for the people who have died, the pandemic for me was a further moment of reflection and connection with nature, a moment to dedicate myself to myself and to music. A moment to BREATHE even if in fact with these masks they are forbidding us to do so.
How is the metal scene in Italy? Right now.
Cadaveria:
​
I don't follow the scene much, but from what I see in social networks it seems to me that in the last few years a lot of bands have been born. I have no idea how they sound, but I think they are bands that have money to invest in sponsorships, as some of them reach more youtube views than Matallica.
You've only been back a short time, what happened in the meantime? In your musical and creative field.
Cadaveria:
I have stopped to heal myself and recover from cancer. It was a crazy blow, a nightmare, but also an opportunity for rebirth. Not everyone is lucky enough to be reborn in the same life! And now I'm back here singing and writing about my story, about what the disease taught me, about my fragility and strength and much more ... such as the shamanic experiences that together with traditional medicine helped me to heal.
Darkzen:
And it shows a lot in this comeback you've had! I'm glad to hear from you again!
Did your musical style and musical taste for dark music change a little or get better?
Cadaveria:
I have certainly changed as a person and I smile a lot more at life, but my love for dark shades remains unchanged. I'm always a metalhead who moves between light and dark. I am the shadows's madame.
Darkzen:
And you deserve the title of Madam of Shadows, you are a warrior!
Since 2020 more or less due to the launch of 'RETURN' you have released excellent, singles, production videos! How did all that creative explosion come about?
Cadaveria:
The cancer experience was so strong that it caused a big bang from which great creative energy springs. I feel very lucky and very free to express myself. This freedom is very inspiring, so I'm riding the wave. By my side there is always Marçelo Santos, drummer and videomaker, with whom I am creating not only the songs but also all the videos. So far we have made five new singles and a video has been made for each of them. A demanding undertaking, but we take our time to do things calmly, possibly without stress.
The music videos of "Shamanic Path", together with 'The Genesis of Creation' and 'The Woman Who Fell to Earth' They have excellent lyrics and sound, Are the 3 songs related, and more for the title of the last 2 songs ?
Cadaveria:
The Genesis of Creation is not a song but a documentary that explain how we worked on the singles and how we created the videos for Return, Matryoshcada, Divination, Shamanic Path.
​
The Woman Who Fell to Earth is our most recent singles and I'm very happy of the positive reactions we are receiving about it! These songs are unrelated to each other. We have chosen to record one single at a time and release it once it is ready, so from October 2020 to today we have been giving our fans new music every two or three months or so. If you go to our Youtube and Spotify channel you will find playlists dedicated to this New Era that collect these new singles released in recent months.
Now after this year 2021 and seeing the restrictions regarding the Pandemic, what are your plans to go on tour?
Cadaveria:
We have very clear ideas: we will only play live when we receive interesting offers from the promoters. To date, it makes no sense to go on tour. We still focus on studio production and postpone live shows to 2022. Maybe we'll release an album before playing live again ...
Have you considered releasing a new album this year or next year? Due to the release of several singles.
Cadaveria:
Soon we will startcomposing and recording again and at the end we will choose the best songs to be published in an album.
As a person, artist and musician, how does your music reflect your personal experience all that time you have spent and come back with great force? Something in you has changed?
Cadaveria:
I was one step away from death. An experience like this cannot be ignored. I have suffered a lot and now I am a new person. The music of CADAVERIA has always had to do with my personal experiences, which is why it is unique and unclassifiable and totally true.
Is there any new collaboration like in Return, that you have in mind in the near future, any musician, vocalist or?
Cadaveria:
At this moment I don't know how to answer you. As I write new songs I will maybe come up with ideas about it.
What is your opinion about the current condition of the music scene within rock / metal due to this pandemic?
Cadaveria:
I see that everything is becoming more and more virtual and I don't like it very much. We are living beings with a soul, we need true relationships, we need hugs, caresses, love.
Anything else you would like to share with all of us?
Cadaveria:
Since now is all about virtual and digital, I share CADAVERIA Spotify page with you! https://open.spotify.com/artist/2Dc2SYCPfqvSbQ7CrJawsp Follow us in order not to miss any of the upcoming releases.
Thank you very much for this opportunity to know a little about you! For Darkzen Dragón Metal Angels!
Info
https://www.instagram.com/cadaveriaofficial/
https://twitter.com/_Cadaveria_
https://www.youtube.com/c/CADAVERIAofficial
https://www.facebook.com/cadaveria
https://www.facebook.com/OfficialCadaveriaHerself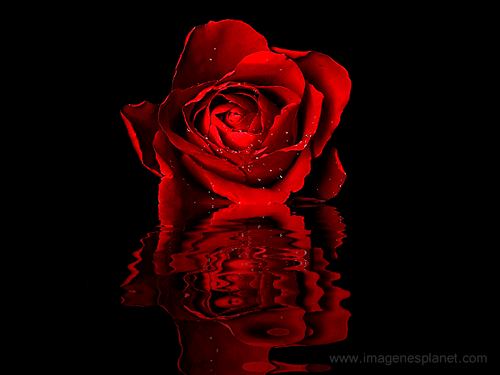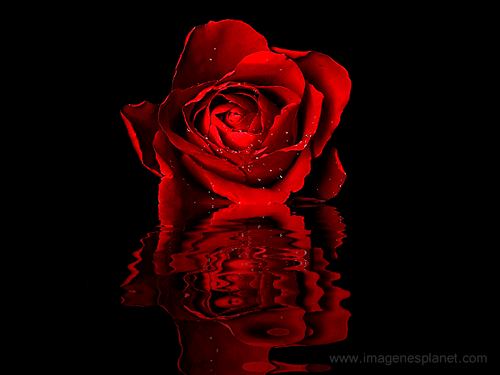 Cadaveria!!
La Entrevista!
Por Darkzen
10/10/2021
Info Oficial
En esta ocasión tengo la oportunidad de poder tener una pequeña platica con Cadaveria Herself de la banda italiana de metal extremo del mismo nombre Cadaveria, de una mezcla única de symphonic gothic con doom y black metal que nació en abril de 2001 y creada por los antiguos miembros de Opera IX, el Regreso a la escena del Metal de Cadaveria y su nueva producción!
¡Hola! ¡Cadaveria! ¡Bueno tenerte de vuelta! ¡Muy llena de salud! ¡Bienvenida!
Cadaveria:
¡Hola a todos!
¿Cómo has estado? ¿Después de tu período de recuperación y ahora con la pandemia?
Cadaveria:
De momento estoy muy bien gracias, me siento positiva y llena de energía. Con el debido respeto a las personas fallecidas, la pandemia para mí fue un momento más de reflexión y conexión con la naturaleza, un momento para dedicarme a mí misma y a la música. Un momento para RESPIRAR, aunque de hecho con estas máscaras nos lo prohíban.
¿Cómo es la escena del metal en Italia? Ahora.
Cadaveria:
No sigo mucho la escena, pero por lo que veo en las redes sociales me parece que en los últimos años han nacido muchas bandas. No tengo ni idea de cómo suenan, pero creo que son bandas que tienen dinero para invertir en patrocinios, ya que algunas de ellas alcanzan más vistas en youtube que Metallica.
Hace poco que regresaste, ¿Qué pasó mientras tanto? En tu campo musical y creativo.
Cadaveria:
Me detuve para curarme y recuperarme del cáncer. Fue un golpe loco, una pesadilla, pero también una oportunidad para renacer. ¡No todo el mundo tiene la suerte de renacer en la misma vida! Y ahora estoy de vuelta aquí cantando y escribiendo sobre mi historia, sobre lo que me enseñó la enfermedad, sobre mi fragilidad y fuerza y mucho más ... como las experiencias chamánicas que junto con la medicina tradicional me ayudaron a sanar.
Darkzen:
¡Y se nota mucho en este regreso que has tenido! ¡Me da gusto volver a escucharte!
¿Tu estilo musical y tu gusto musical por la música oscura cambiaron un poco o mejoraron?
Cadaveria:
Ciertamente he cambiado como persona y sonrío mucho más a la vida, pero mi amor por los tonos oscuros permanece sin cambios. Siempre soy una metalera que se mueve entre la luz y la oscuridad. Soy la madame de las sombras.
Darkzen:
¡Y te mereces el título de Madame de las Sombras, eres una guerrera!
Desde 2020, más o menos debido al lanzamiento de "RETURN", ¡han lanzado excelentes videos de producción de singles! ¿Cómo surgió toda esa explosión creativa?
Cadaveria:
La experiencia del cáncer fue tan fuerte que provocó una gran explosión de la que brota una gran energía creativa. Me siento muy afortunada y muy libre para expresarme. Esta libertad es muy inspiradora, así que me estoy subiendo a la ola. A mi lado siempre está Marçelo Santos, baterista y videasta, con quien estoy creando no solo las canciones sino también todos los videos. Hasta ahora hemos realizado cinco nuevos singles y se ha realizado un vídeo para cada uno de ellos. Una empresa exigente, pero nos tomamos nuestro tiempo para hacer las cosas con calma, posiblemente sin estrés.
Los videos musicales de "Shamanic Path", junto con 'The Genesis of Creation' y 'The Woman Who Fell to Earth' Tienen excelente letra y sonido, ¿Están relacionadas las 3 canciones, y más por el título de las 2 últimas canciones?
Cadaveria:
The Genesis of Creation no es una canción sino un documental que explica cómo trabajamos en los singles y cómo creamos los videos de Return, Matryoshcada, Adivination, Shamanic Path.
¡The Woman Who Fell to Earth son nuestros sencillos más recientes y estoy muy feliz de las reacciones positivas que estamos recibiendo al respecto! Estas canciones no están relacionadas entre sí. Hemos optado por grabar un sencillo a la vez y lanzarlo una vez que esté listo, por lo que desde octubre de 2020 hasta hoy hemos estado dando a nuestros fans nueva música cada dos o tres meses más o menos. Si vas a nuestro canal de Youtube y Spotify encontrarás playlists dedicadas a esta Nueva Era que recopilan estos nuevos singles lanzados en los últimos meses.
Ahora, después de este año 2021 y viendo las restricciones con respecto a la pandemia, ¿Cuáles son sus planes para salir de gira?
Cadaveria:
Tenemos las ideas muy claras: solo tocaremos en directo cuando recibamos ofertas interesantes de los promotores. Hasta la fecha, no tiene sentido salir de gira. Todavía nos enfocamos en la producción de estudio y posponemos los shows en vivo hasta 2022. Tal vez lancemos un álbum antes de tocar en vivo nuevamente ...
¿Has considerado lanzar un nuevo álbum este año? Debido al lanzamiento de varios singles.
Cadaveria:
Pronto comenzaremos a componer y grabar nuevamente y al final elegiremos las mejores canciones para ser publicadas en un álbum.
Como persona, artista y músico, ¿Cómo refleja tu música tu experiencia personal todo ese tiempo que has pasado y vuelves con mucha fuerza? ¿Algo en ti ha cambiado?
Cadaveria:
Estaba a un paso de la muerte. Una experiencia como esta no se puede ignorar. He sufrido mucho y ahora soy una persona nueva. La música de CADAVERIA siempre ha tenido que ver con mis vivencias personales, por eso es única e inclasificable y totalmente cierta.
¿Hay alguna nueva colaboración como en Return, que tengas en mente en un futuro próximo, algún músico, vocalista o?
Cadaveria:
En este momento no sé cómo responderte. Mientras escribo nuevas canciones, tal vez se me ocurran ideas al respecto.
¿Cuál es tu opinión sobre la situación actual de la escena musical dentro del rock / metal debido a esta pandemia?
Cadaveria:
Veo que todo se vuelve cada vez más virtual y no me gusta mucho. Somos seres vivos con alma, necesitamos relaciones verdaderas, necesitamos abrazos, caricias, amor.
¿Algo más que le gustaría compartir con todos nosotros?
Cadaveria:
Como ahora todo es virtual y digital, ¡comparto la página de Spotify de CADAVERIA contigo! https://open.spotify.com/artist/2Dc2SYCPfqvSbQ7CrJawsp Síganos para no perderse ninguno de los próximos lanzamientos.
¡Muchas gracias por esta oportunidad de conocer un poco sobre ti! ¡Para Darkzen Dragón Metal Angels!
Info
https://www.instagram.com/cadaveriaofficial/
https://twitter.com/_Cadaveria_
https://www.youtube.com/c/CADAVERIAofficial
https://www.facebook.com/cadaveria