Dimitra Vintsou!
Sombria band!
​
The Interview!
By Darkzen
06/06/2021
Official Bio
Dimi De San (Dimitra Vintsou Talamantes), Greek / Mexican musician, painter, dancer, photographer and defender of all the dark, mysterious and unique problems that our world presents us with.
Dimitra describes herself as:
As a very restless and passionate person, I am always on the go, traveling and exploring what the world has to offer and also discovering where my capabilities extend.
Art has always been my top priority and my endless "torture" !!
"It is good to love many things, because that is where the true strength lies, and whoever loves a lot does a lot and can achieve a lot, and what is done with love is well done." Vincent van Gogh
My musical journey started in 2012 with the formation of the band Caelestia that I had been leading until 2019. Then I decided to go and continue with my musical vision by creating a new project (together with a special person) that will be announced soon.
I've worked with big names in the metal industry like Toni Lindgren from Fascination Street Studios and Fredrik Nordström, Bjorn '' Speed ​​'' Strid from SOILWORK, drummer Markus '' Makka '' Freiwald from SODOM and collaborated with great artists and directors like Seth. Siro Anthon (Septic Flesh, Paradise Lost, Moonspell, etc.), Gogo Melone (Aeonian Sorrow), and Matthias Kolleg (Kreator, Lacrimosa, etc.).
As a band, we had very special moments, as we had the opportunity to share the stage with amazing bands like Arch Enemy, Draconian, Insomnium, Katatonia and many more.
In 2019, after a fantastic tour with Norwegian "Volture Industries", "Hellheim" and "Madder Mortem", ushered in a very creative new era.
Hi Dimitra! Thank you very much and a pleasure to hear from you! Welcome to Darkzen Dragon Metal Angels! You are a very talented vocalist!
Dimitra:
Hello, hello, thank you very much !! The pleasure is all mine!
​
How have you been? With all this that we are going through
​
Dimitra:
​
Well, it has been a very hard time for everyone in every way. Everyone has had great difficulty adapting to a new routine, but here we go, you have to fight it!
​
Darkzen:
​
That way is my friend! We have to keep fighting
​
Tell us a little about the path you followed, or some musical family influences to be within the Metal of this genre?
​
Dimitra:
​
My road has been long in metal. I have gone through the extreme, so I started my career in metal with my past bands until I got to what I wanted. '' Sombria '' is the project that I always wanted to create in every way. It reflects aesthetically, musically and ideologically.
Now, about influences ... it would be very difficult to indicate since my influences go beyond the ´´metal ´ 'limit, after all, this is the music, it has no limits, it expands to be able to create what is desired!
​
What are your musical influences within Metal? Very dark? Very Goth? Or very Extreme?
​
Dimitra:
​
Hmmm as I mentioned before, it would be very difficult to indicate musical influences since with my partner Raven Seven with whom we write everything we have a try not to listen to other people's music during songwriting times in order to focus on our creations.
​
Any other musical style that you like and is part of your artistic creation?
​
Dimitra:
​
Ohhh yes… classical music belongs in the number 1 of my preferences along with its variants. At the same time I like to listen to traditional music from various countries like Greek and Mexican music !! (you can't hide the roots hahah)
​
I love your look! Grim just like your band name! You feel and notice a dark and sinister atmosphere, why are you passionate about the dark side?
​
Dimitra:
​
Oh jesus! Why? It is a complex attraction, a strange consolation. Since I was a little girl, I was always attracted to everything hidden and dark but with a touch of quality and elegance. It seems that I was born at the wrong time!
But generally what I hear is quite dark !!
​
Do you have other talents like painting and dancer, also in the dark and sinister sense? Your album cover fits pretty well with that Venetian carnival mask!
Dimitra:
​
Yes, soon I will present several of my paintings, most of them are somewhat dark!
Dancing has also been part of my life for many years, classical ballet. That is why I have tried to incorporate it into music videos like in '' Ballet Of Sadness ''. Dancing is a beautiful art and for me in combination with my music it is everything I love.
​
Now tell us a little about yourself, the part you say is interesting: Defender of all the dark, mysterious and unique problems that our world presents us with.
​
Dimitra:
​
That's how it is. There are many problems, a lot of discrimination of all kinds in the broad alternative community, discrimination that generally exists but I focus on the metal / gothic world as it is very noticeable. Unfortunately being different, quite different does not agree well, it is not acceptable and even more so in certain countries. I like to focus on that and on many issues more than if I start I don't think I'll ever finish! Hahah
​
And this brings us to another question: how do you combine this for the production of your first album CHIROGRAPHON DEI? How was the creation from the musical and lyrical part?
​
Dimitra:
​
I would say that the first Sombria album was a pleasure to create as it was completed without surprises, it came out effortlessly, as if it were written to be created. Sombria is a project that we had in mind for a long time, for that reason, as musicians we see it as a very special '' mature 'project since it combines all of the above and inspires us for much more.
​
Now because these two songs were chosen as singles VOYAGE INTO LETHE and SARCOPHAGUS OF ROSES, do you have any special songs?
​
Dimitra:
​
'' Voyage into Lethe '' was the first song we wrote as Sombria, so we feel the duty to start with it. '' Sarcophagus of Roses '' was the second but not for any special reason, the same too '' Ballet Of Sadness '' Each song on the album has a special place in our hearts and we would love to create a music video for everyone. Very soon we will have a new one !!
​
Right now with the problem of the pandemic, it affects a lot in terms of presentations, is there any way that they continue to promote their new album? Anyone live on the Social Network or any other dynamic?
​
Dimitra:
​
If we have several projects in mind and unfortunately we had to reject several submissions but we will have more news soon.
​
Is there a process for a new release of another video single?
​
Dimitra:
​
Yes of course!! On May 26 our new single was released !! So tune in! Our new single which is a cover of Schiller's song "Tired".
​
Are you working on any new projects besides your album? As which is the case.
​
Dimitra:
​
For now Sombria and my artistic pursuits have me quite busy! We will see in the future!
What do you say to your fans? So that they are aware.
​
Dimitra:
​
Tune in as our music and art in general doesn't stop. It is our dedication and love for what we believe that keeps us healthy, which is why many projects are yet to come!
​
Do you have something to add for this interview or share something with us?
​
Dimitra:
​
Thank you very much for your interview! They do an amazing job supporting our favorite scene !! They continue like this !!
​
Thank you very much for your time for this interview! By Darkzen Dragon Metal Angels!
​
Info
​
https://www.facebook.com/DimiDeSanOfficial
https://www.instagram.com/dimidesan/?hl=el
https://www.youtube.com/channel/UCLL_cxPbWJESdeaAyZds7GQ
https://www.facebook.com/dimitravintsou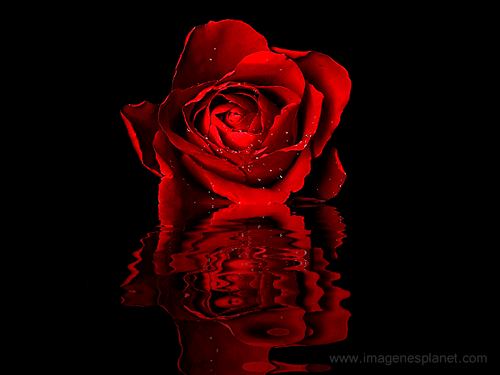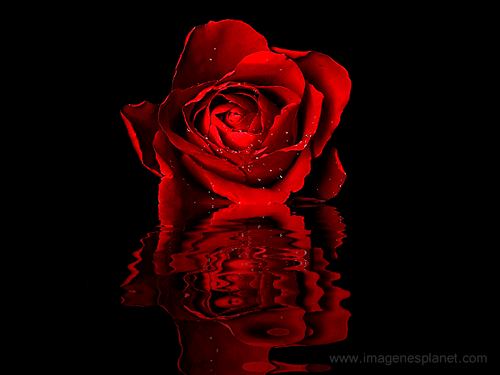 Dimitra Vintsou!
Sombria band!
La Entrevista!
Por Darkzen
06/06/2021
Official Bio
Dimi De San (Dimitra Vintsou Talamantes), músico, pintora, bailarina, fotógrafa griega / mexicana y defensora de todos los problemas oscuros, misteriosos y únicos que nos presenta nuestro mundo.
Dimitra se describe a sí misma como:
Como persona muy inquieta y apasionada, siempre estoy en movimiento, viajando y explorando lo que el mundo tiene para ofrecer y también descubriendo dónde se extienden mis capacidades.
¡El arte siempre ha sido mi máxima prioridad y mi interminable "tortura"!
"Es bueno amar muchas cosas, porque ahí es donde está la verdadera fuerza, y quien ama mucho hace mucho y puede lograr mucho, y lo que se hace con amor está bien hecho". Vincent Van Gogh
Mi andadura musical comenzó en 2012 con la formación de la banda Caelestia que había estado liderando hasta 2019. Luego decidí ir y continuar con mi visión musical creando un nuevo proyecto (junto con una persona especial) que se anunciará próximamente.
Trabajé con grandes nombres de la industria del metal como Toni Lindgren de Fascination Street Studios y Fredrik Nordström, Bjorn '' Speed ​​'' Strid de SOILWORK, el baterista Markus '' Makka '' Freiwald de SODOM y colaboré con grandes artistas y directores como Seth. Siro Anthon (Septic Flesh, Paradise Lost, Moonspell, etc.), Gogo Melone (Aeonian Sorrow) y Matthias Kolleg (Kreator, Lacrimosa, etc.).
Como banda, tuvimos momentos muy especiales, ya que tuvimos la oportunidad de compartir escenario con bandas increíbles como Arch Enemy, Draconian, Insomnium, Katatonia y muchas más.
En 2019, después de una gira fantástica con las noruegas "Volture Industries", "Hellheim" y "Madder Mortem", marcó el comienzo de una nueva era muy creativa.
¡Hola Dimitra! ¡Muchas gracias y un gusto el saber de ti! ¡Bienvenida a Darkzen Dragón Metal Angels! ¡Eres una vocalista muy Talentosa!
Dimitra:
Hola, hola, muchas gracias!! El placer es todo mío!
¿Cómo has estado? Con todo esto que estamos pasando
Dimitra:
Pues ha sido una época muy dura para todos en todos los sentidos. Todo el mundo ha tenido gran dificultad en adaptarse en una nueva rutina, pero hay vamos, hay que lucharle!
Darkzen:
Así es mi amiga! hay que seguir luchando
Cuéntanos un poco sobre el camino que seguiste, ¿o algunas influencias familiares musicales para estar dentro del Metal de este género?
Dimitra:
Mi camino ha sido largo en el metal. He pasado por el extremo, así comencé mi trayectoria en el metal con mis bandas pasadas hasta que llegué a lo deseado. ''Sombría'' es el proyecto que siempre quise crear en todos los sentidos. Μe refleja estética, musical e ideológicamente.
Ahora, sobre influencias…sería muy difícil indicar ya que mis influencias salen del limite ´´metálico'', al fin de cuentas, así es la música, no tiene limites, se expande para poder crear lo deseado!
¿Cuáles son tus Influencias musicales dentro del Metal? ¿Muy Oscuro? ¿Muy Goth? ¿O muy Extremo?
Dimitra:
Hmmm como mencioné anteriormente, seria muy difícil indicar influencias musicales ya que con mi compañero Raven Seven con el que escribimos todo tenemos un trato de no escuchar música ajena durante tiempos de composición para poder enfocar en nuestras creaciones.
Pero generalmente lo que escucho es bastante oscuro!!
¿Alguno otro estilo musical que te agrade y forme parte de tu creación artística?
Dimitra:
Ohhh si… la música clásica pertenece en el no1 de mis preferencias junto con sus variantes. Al mismo tiempo me gusta escuchar música tradicional de varios países como música Griega y Mexicana!! (las raíces no las puedes ocultar hahah)
¡Me encanta tu look! ¡Sombrío tal como el nombre de tu banda! Se siente y se nota una atmosfera oscura y siniestra, ¿Por qué te apasiona el lado oscuro?
Dimitra:
Oh cielos! Porque? Es una atracción compleja, un consuelo extraño. Desde niñita siempre me atrajo todo lo oculto y lo sombrío pero con un toque de calidad y elegancia. Parece ser que nací en una época equivocada!
Tienes otros talentos como la pintura y bailarina, ¿también en el sentido siniestro y oscuro? ¡La portada de tu albúm encaja bastante bien con esa mascara de un carnaval veneciano!
Dimitra:
Si, pronto presentaré varias de mis pinturas, la mayoría son algo oscuras!
El baile ha sido también parte de mi vida por muchos años, ballet clásico. Por eso mismo he tratado de incorporarlo en los videos musicales como en ''Ballet Of Sadness''. El baile es un arte hermosísimo y para mi en combinación con mi música es todo lo que amo.
Ahora cuéntanos un poco sobre ti, es interesante la parte que dices: Defensora de todos los problemas oscuros, misteriosos y únicos que nos presenta nuestro mundo.
Dimitra:
Así es. Hay muchos problemas, mucha discriminación de todo tipo en la amplia comunidad alternativa, discriminación que existe generalmente pero me enfoco en el mundo metal/gótico ya que es muy notable. Desgraciadamente ser diferente, bastante diferente no concuerda bien, no es aceptable y mas en ciertos paises. En eso me gusta enfocar y en muchos temas mas que si empiezo no creo terminar nunca! hahah
Y esto nos lleva a otra pregunta: ¿Cómo combinas esto para la producción de tu primer albúm CHIROGRAPHON DEI? ¿Cómo fue la creación desde la parte musical y lirica?
Dimitra:
El primer albúm de Sombría yo diría que fue un placer crearlo ya que se completó sin sorpresas, salió sin esfuerzo, como si estuviera escrito para ser creado. Sombría es un proyecto que teníamos en mente desde hace mucho, por eso mismo, como músicos lo vemos como un proyecto ''maduro' muy especial ya que combina todo lo anterior dicho y nos inspira para mucho mas.
¿Ahora porque estas dos canciones fueron escogidas como sencillos VOYAGE INTO LETHE y SARCOPHAGUS OF ROSES tienes alguna canción en especial?
Dimitra:
''Voyage into Lethe'' fue la primera canción que compusimos como Sombría por eso sentimos el deber de iniciar con ella.´´ Sarcophagus of Roses'' fue la segunda pero no por algún motivo en especial, igual también ''Ballet Of Sadness''. Cada canción del álbum tiene un lugar especial en nuestros corazones y nos encantaría crear para todas un video musical. Muy pronto tendremos uno Nuevo!!
Ahorita con el problema de la pandemia, afecta mucho en cuestión de presentaciones, ¿hay alguna manera en que sigan promocionando su nuevo albúm? ¿Algún en vivo por Red Social o alguna otra dinámica?
Dimitra:
Si tenemos varios proyectos en mente y lamentablemente tuvimos que rechazar varias presentaciones pero pronto tendremos mas novedades.
¿Hay algún proceso para algún nuevo lanzamiento de otro sencillo en video?
Dimitra:
Claro que si!! El 26 de Mayo se estrenó nuestro nuevo sencillo!! Así que Sintonícense! Nuestro nuevo single que es una versión de la canción de Schiller "Tired".
¿Estás trabajando en algún nuevo proyecto además de tu albúm? Como cual si es el caso.
​
Dimitra:
Por lo pronto Sombría y mis ocupaciones artísticas me tienen bastante ocupada! Veremos en el futuro!
​
¿Qué les dices a tus fans? Para que estén al tanto.
​
Dimitra:
Sintonícense ya que nuestra música y arte en general no para. Es nuestra dedicación y amor por lo que creamos que nos mantiene sanos, por eso mismo muchos proyectos están por venir!
​
¿Tienes algo que agregar para esta entrevista o compartir algo con nosotros?
​
Dimitra:
Muchas gracias por su entrevista! Hacen un trabajo increíble apoyando a nuestra escena favorita!! Siguen así!!
​
¡Muchas gracias por tu tiempo para esta entrevista! ¡Por Darkzen Dragón Metal Angels!
​
Info
​
https://www.facebook.com/DimiDeSanOfficial
https://www.instagram.com/dimidesan/?hl=el
https://www.youtube.com/channel/UCLL_cxPbWJESdeaAyZds7GQ