Katri Snellman!
Admire the Grim band!
The Interview!
By Darkzen
04/02/2023
Official Info
Admire the Grim is a melodic death metal band from Lappeenranta, Finland. The group was formed by five friends in early 2021. In May 2022 the band released its first single 'Storm the Barricade' and in September 2022 music video and single for 'Rogue Five' saw the daylight. In November 2022 the second single 'The Flood' from 'Rogue Five' -EP was released and the EP itself is published on January 2023 via Inverse Records.
Hello! Thank you for this opportunity! Starting this 2023! Happy New Year! Welcome!
Katri! You are new to many of our readers! Tell us a bit about yourself!
Katri:
I'm the vocalist for Admire the Grim. I also write lyrics and write the vocal parts for our songs. I sing both clean and growl vocals.
What are your biggest musical influences?
Katri:
My biggest musical influences as a vocalist are probably Nergal, Angela Gossow, Mikael Åkerfeldt, Floor Jansen and Tony Kakko. There are so many, but to name a few.
Tell us your path to Metal, how was it?
Katri:
I got into metal in middle school when a friend of mine introduced me to Sonata Arctica. From there I started to listen to Within Temptation, In Flames, Children of Bodom and the likes. Then later I had my own bands playing both metal and rock music.
Why do you love Melodic Death Metal? Or in general Death Metal?
Katri:
Melodic death metal was something I got into quite quickly after learning about metal music. I loved the combination of aggressive riffs and hooking melodies. I like many kind of music, but melodeath has the best kind of energy in my opinion. Also the skill level in this genre is incredible and i've always respected that.
You formed as a band this 2021! Why did you choose to play Death Metal? Do they all have the same taste passionately?
​
Katri:
All the band members have very different musical backgrounds, but melodic death metal was something we all liked. It was a no brainer to write songs in that style.
Do you have any vocal training?
Katri:
All together I've had two years of vocal training. One year for classical singing and another for recovering my breathing technique. I broke my ribs years back and it fucked up my technique, so the vocal training I had back then was very much nescessary.
Does the name of the band have any meaning for you? Admire the Grim
Katri:
We came up with the name Admire the Grim together. We had so many options and at first that one simply sounded cool. There's a song of that same name on our EP that tells a story about making a deal with Death and getting out of a dark place. I guess the song explains our name the best.
The EP is good! Heavy, with clean and harsh vocals! Explosive and Fast, will you make a new video clip? Any special song from your EP?
Katri:
Thank you, that's nice to hear! I like all of the songs, I think the EP turned out great and I'm very happy about it. We don't have any plans about making another music video for this EP, but there's definitely gonna be one for our first LP that we have already started working on. In the mean time there's gonna be more behind the scenes type of videos on our YouTube channel.
Tell us what we expect with your next debut album? Will it be even heavier? Will it have many of the songs from this EP?
Katri:
The first LP is likely going to have new songs only. It's gonna be filled with aggressive guitar riffs, heavy bass and groove - not forgetting catchy melodies.
Do you have any dates or tours in your country?
Katri:
Yes, we had a release party in our hometown Lappeenranta this February 4th. they went with three other local bands: Kasvoton, Scythrow and Sarof. We are currently arranging as many gigs as we can, some of them are confirmed and some are being arranged.
Do you have any more progress for us and your fans?
Katri:
We are always progressing, so feel free to follow us on our socials to keep up with what's to come!
Anything else you would like to share with us?
Katri:
Listen to Rogue Five EP and come to the shows! In the mean time, remember to enjoy life and especially music.
Thank you very much for your time for this interview for Darkzen Dragon Metal Angels!
Info
https://www.facebook.com/admirethegrim
https://www.instagram.com/admirethegrim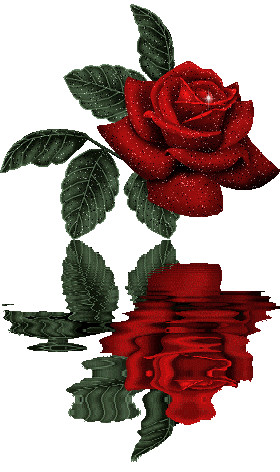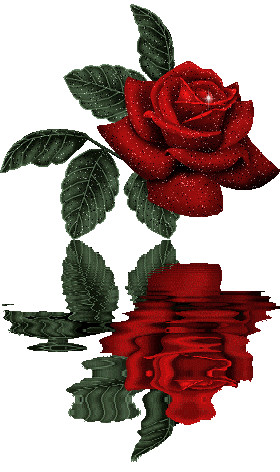 Katri Snellman!
Admire the Grim band!
La Entrevista!
Por Darkzen
04/02/2023
Info Oficial
Admire the Grim es una banda de death metal melódico de Lappeenranta, Finlandia. El grupo fue formado por cinco amigos a principios de 2021. En mayo de 2022, la banda lanzó su primer sencillo 'Storm the Barricade' y en septiembre de 2022 vio la luz el video musical y el sencillo de 'Rogue Five'. En noviembre de 2022 se lanzó el segundo sencillo 'The Flood' de 'Rogue Five' -EP y el propio EP se publica en enero de 2023 a través de Inverse Records.
¡Hola! ¡Gracias por esta oportunidad! Empezando este 2023! ¡Feliz año nuevo! ¡Bienvenida!
Katri! ¡Eres nueva para muchos de nuestros lectores! ¡Cuéntanos un poco sobre ti!
Katri:
Soy la vocalista de Admire the Grim. También escribo letras y escribo las partes vocales de nuestras canciones. Canto voces limpias y gruñidas.
¿Cuáles son tus mayores influencias musicales?
Katri:
Mis mayores influencias musicales como vocalista son probablemente Nergal, Angela Gossow, Mikael Åkerfeldt, Floor Jansen y Tony Kakko. Hay tantos, pero por nombrar algunos.
Cuéntanos tu camino hacia el Metal, ¿cómo fue?
Katri:
Me metí en el metal en la escuela secundaria cuando un amigo mío me presentó a Sonata Arctica. A partir de ahí comencé a escuchar Within Temptation, In Flames, Children of Bodom y similares. Más tarde tuve mis propias bandas tocando tanto metal como rock.
¿Por qué amas el Death Metal Melódico? ¿O en general Death Metal?
Katri:
El death metal melódico fue algo en lo que me metí bastante rápido después de aprender sobre la música metal. Me encantó la combinación de riffs agresivos y melodías atrapantes. Me gustan muchos tipos de música, pero melodeath tiene el mejor tipo de energía en mi opinión. Además, el nivel de habilidad en este género es increíble y siempre lo he respetado.
¡Te formaste como banda este 2021! ¿Por qué elegiste tocar Death Metal? ¿Todos tienen el mismo gusto apasionadamente?
Katri:
Todos los miembros de la banda tienen antecedentes musicales muy diferentes, pero el death metal melódico era algo que nos gustaba a todos. Fue una obviedad escribir canciones en ese estilo.
¿Tienes algún entrenamiento vocal?
Katri:
En total he tenido dos años de entrenamiento vocal. Un año de canto clásico y otro de recuperación de la técnica respiratoria. Me rompí las costillas hace años y jodió mi técnica, por lo que el entrenamiento vocal que tenía en ese entonces era muy necesario.
¿El nombre de la banda tiene algún significado para ti? Admire the Grim
Katri:
Se nos ocurrió el nombre Admire the Grim juntos. Teníamos tantas opciones y al principio esa simplemente sonaba genial. Hay una canción del mismo nombre en nuestro EP que cuenta una historia sobre hacer un trato con Death y salir de un lugar oscuro. Supongo que la canción explica mejor nuestro nombre.
¡El EP es bueno! ¡Heavy, con voces limpias y ásperas! Explosivo y Rápido, ¿harás un nuevo videoclip? ¿Alguna canción especial de tu EP?
Katri:
¡Gracias, es bueno escuchar eso! Me gustan todas las canciones, creo que el EP salió genial y estoy muy feliz por ello. No tenemos planes de hacer otro video musical para este EP, pero definitivamente habrá uno para nuestro primer LP en el que ya hemos comenzado a trabajar. Mientras tanto, habrá más videos detrás de escena en nuestro canal de YouTube.
Cuéntanos, ¿qué esperamos con tu próximo álbum debut? ¿Será aún más pesado? ¿Tendrá muchas de las canciones de este EP?
Katri:
Es probable que el primer LP solo tenga nuevas canciones. Estará lleno de riffs de guitarra agresivos, bajo pesado y ritmo, sin olvidar las melodías pegadizas.
¿Tienes alguna fecha o gira en tu país?
Katri:
Sí, tuvimos una fiesta de lanzamiento en nuestra ciudad natal, Lappeenranta, este 4 de febrero. fueron con otras tres bandas locales: Kasvoton, Scythrow y Sarof. Actualmente estamos organizando tantos conciertos como podemos, algunos de ellos están confirmados y otros se están organizando.
¿Tienes más progresos para nosotros y tus fans?
Katri:
Siempre estamos progresando, ¡así que siéntase libre de seguirnos en nuestras redes sociales para mantenerse al día con lo que está por venir!
¿Algo más que quieras compartir con nosotros?
Katri:
¡Escucha Rogue Five EP y ven a los shows! Mientras tanto, recuerda disfrutar de la vida y especialmente de la música.
¡Muchas gracias por tu tiempo para esta entrevista para Darkzen Dragón Metal Angels!
Info
https://www.facebook.com/admirethegrim
https://www.instagram.com/admirethegrim
| | |
| --- | --- |