DARKZEN
DRAGON
METAL ANGELS
​
ROCK/METAL ON LINE
Model, hair & make-up: La Esmeralda
Photo: Heiner Seemann / GrautonStudio
Dress: Steampunk Decadence & Madame Mécanique
Earrings: Pinkabsinthe
Model Official of Darkzen Dragon On Line
La Esmeralda German Model
Māra Lisenko
MĀRA band is Brutal!
The Interview!
By Darkzen
19/06/2019
Bio Official
MĀRA is death/thrash/groove metal band currently based in 2 countries- Germany and Latvia. The Band was established only in 2018, but has already performed in Italy, Germany and Latvia alongside famous metal acts like Sepultura, Krisiun, Satyricon etc.
So far band has released 3 music videos "Sell Your Soul", "Label Me Insane" and "Blameshifter" and a debut EP "Therapy For An Empath". MĀRA has also won 2 nominations at the Latvian Metal Music Awards 2018 for "Album Of The Year" (Therapy For An Empath) and "Best Vocalist" (Māra Lisenko).
Thank you very much Mara for having the opportunity to have this interview!
Mara:
Thank you so much Darkzen!!
¿Mara who is now in this moment?
MĀRA is me- singer Māra Lisenko
Bassist- Dmitry Lisenko
Drummer- Alberts Mednis
and guitarist- Denis Melnik
How about the success you have obtained in such a short time?
Mara:
There's quite a lot of interest about us already although we are relatively new band. We'll see where it goes from here, but so far- so good!
You have an incredible voice, a guttural in perfect shape! Any special training for your voice?
Mara:
Thank you so much!! Yes I've been training my voice professionally for many many years. Extreme type of singing (growling, screaming etc.) requires a lot of practice and correct techniques. I've learned them from master teachers and also I am a vocal coach myself. So I have quite a lot of knowledge about all types of vocalization.
Your Death, Groove and Thrash Metal is an excellent combination of fast changes and heavy sounds, your album 'Therapy For an Empath' is short and powerful, tell us a bit more about the creation of such a production!
Mara:
Thank you! Our main songwriter in the band is the guitarist Denis Melnik, he comes up with ideas first and then we all add to the song. I love death metal, guitarist loves thrash, bassist loves groove and drummer loves BLASTBEATS!! :) This all cocktail in a one jar makes our music as it is. It's very hard to describe it myself, but I am very glad that you and many people enjoy this record!
Mara band is strength, heaviness! In your opinion and for your fans that another adjective would you put?
Mara:
Insanity!! You have to watch us perform live to witness that ;)
You have strength and power in your voice! I say it again! If you were to sing with another band with which another band would do it, is there any special one?
Mara:
Thank you so much for many kind words, they warm my heart!!
I would love to sing duo with Max Cavalera, we could do Territory or Roots Bloody Roots. That would be a total dream come true for me!
Darkzen : That will be amazing!
¿In addition to the three previous videos released, will there be another new video from your album? which will be!!!
Mara:
Currently we are working on a brand new single and plan to release it with a new music video. After that we'll work on a full-length album. Lot of new stuff is coming soon.
How about the Tour you have in the next dates, how do you feel about it? ¡Mara band that will give their fans of Europe!
Mara:
In April we did our first European tour already, next week we'll go to UK and do a headlining mini tour there. At the end of July we already have some dates booked in Germany. And that's not it, we are determined to tour as much as possible, so follow our FB page for tour announcements, there will be more to come.
I love touring, I could live like that. I love visiting different countries, meeting and playing for different people, learning about metal scenes everywhere I go. It's very exciting. I hope our band gets a chance to tour a lot, visiting all the corners of the Earth.
We would love to see you here in North América and Latin América! You think you can in these months or the next year?
Mara:
Let's keep our fingers crossed for a chance to do so. We would love to!
Something else you would like to share with us?
Mara:
Take care of one another, enjoy your life while you can, do whatever makes your heart scream, fuck normality and rules! You are the creator of your life, so make sure, you sculpt a masterpiece! Much Metal Love to you all!
Thank you very much for your time for this interview! ¡for Darkzen Dragón Metal Angels!
Mara:
Thank you Brothers and Sisters in Metal!! \m/
Info
https://www.facebook.com/marametal
https://www.facebook.com/maralisenko
https://marametal.bandcamp.com/album/therapy-for-an-empath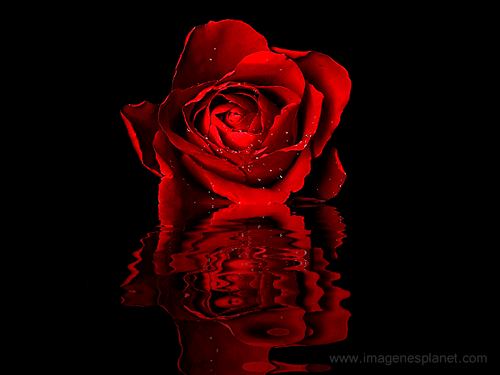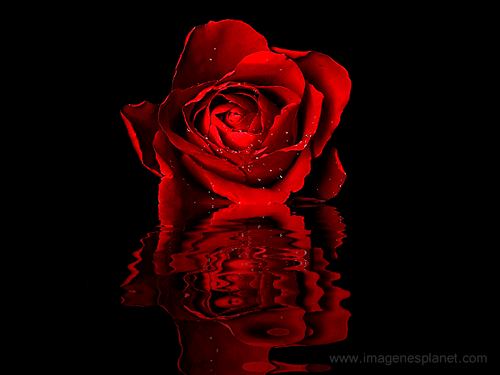 Māra Lisenko
MĀRA band es Brutal!
La Entrevista!
Por Darkzen
19/06/2019
Bio Official
MĀRA es una banda de death / thrash / groove metal con sede en 2 países: Alemania y Letonia. La banda se estableció solo en 2018, pero ya se ha presentado en Italia, Alemania y Letonia junto a famosos artistas de metal como Sepultura, Krisiun, Satyricon, etc.
Hasta el momento, la banda ha lanzado 3 vídeos musicales "Sell Your Soul", "Label Me Insane" y "Blameshifter" y un EP de debut "Therapy For An Empath". MĀRA también ha ganado 2 nominaciones en los Latvian Metal Music Awards 2018 por "Album Of The Year" (Terapia para un empático) y "Mejor vocalista" (Māra Lisenko).
¡Muchas gracias Mara por tener la oportunidad de tener esta entrevista!
Mara
Muchas gracias Darkzen!!
¿Mara quién es en este momento?
MĀRA es yo- voz Māra Lisenko
Bajista- Dmitry Lisenko
Drummer- Alberts Mednis
y guitarrista- Denis Melnik
¿Qué tal el éxito que has obtenido en tan poco tiempo?
Mara
Ya hay bastante interés sobre nosotros, aunque somos una banda relativamente nueva. Veremos a dónde vamos a partir de aquí, pero hasta ahora, ¡qué bien!
¡Tienes una voz increíble, un gutural en perfecto estado! ¿Algún entrenamiento especial para tu voz?
Mara
¡¡Muchas gracias!! Sí, llevo muchos años entrenando mi voz profesionalmente. El tipo extremo de canto (gruñido, gritos, etc.) requiere mucha práctica y técnicas correctas. Los he aprendido de maestros maestros y también soy un entrenador vocal. Así que tengo bastante conocimiento sobre todos los tipos de vocalización.
Tu Death, Groove y Thrash Metal es una excelente combinación de cambios rápidos y sonidos pesados, su álbum 'Therapy for an Empath' es corto y poderoso. ¡Cuéntenos un poco más sobre la creación de tal producción!
Mara
¡Gracias! Nuestro principal compositor en la banda es el guitarrista Denis Melnik, primero se le ocurren ideas y luego nos sumamos a la canción. Me encanta el death metal, el guitarrista ama thrash, el bajista ama groove y el baterista ama BLASTBEATS !! :) Este cóctel todo en un solo tarro hace que nuestra música sea como es. Es muy difícil describirlo yo misma, pero me alegra mucho que a ti y muchas personas disfruten de este disco.
¡La banda de mara es fuerza, pesadez! ¿En tu opinión y para tus fans que otro adjetivo pondrías?
Mara
¡¡Locura!! Tienes que vernos tocar en vivo para presenciar eso;)
¡Tienes fuerza y poder en tu voz! ¡Lo digo de nuevo! Si fueras a cantar con otra banda con cual otra banda lo harías, ¿hay alguna especial?
Mara
Muchas gracias por muchas palabras amables, ¡calientan mi corazón!
Me encantaría cantar a dúo con Max Cavalera, podríamos hacer Territory o Roots Bloody Roots. ¡Eso sería un sueño total hecho realidad para mí!
Darkzen: ¡Eso sería increíble!
¿Además de los tres videos anteriores lanzados, habrá otro video nuevo de tu álbum? ¡¡¡Cuál podría ser!!!
Mara
Actualmente estamos trabajando en un nuevo single y planeamos lanzarlo con un nuevo video musical. Después de eso trabajaremos en un álbum de larga duración. Muchas cosas nuevas vendrán pronto.
¿Qué te parece el Tour que tienes en las próximas fechas, cómo te sientes al respecto? ¡Mara banda que dará a sus fans de Europa!
Mara
En abril ya hicimos nuestra primera gira europea, la próxima semana iremos a Reino Unido y haremos una minigira destacada allí. A finales de julio ya tenemos algunas fechas reservadas en Alemania. Y eso no es todo, estamos decididos a realizar la mayor cantidad de visitas posible, así que siga nuestra página de FB para ver los anuncios de las excursiones, habrá más por venir.
Me encanta viajar, podría vivir así. Me encanta visitar diferentes países, conocer y tocar para diferentes personas, aprender sobre escenas de metal donde quiera que vaya. Es muy emocionante. Espero que nuestra banda tenga la oportunidad de viajar mucho, visitando todos los rincones de la Tierra.
¡Nos encantaría verte aquí en América del Norte y América Latina! ¿Crees que puedes en estos meses o en el próximo año?
Mara
Mantengamos los dedos cruzados para tener la oportunidad de hacerlo. ¡Nos encantaría!
¿Algo más que quieras compartir con nosotros?
Mara
Cuídense los unos a los otros, disfruten de su vida mientras puedan, hagan lo que hagan que su corazón grite, ¡jodan la normalidad y las reglas! Eres el creador de tu vida, así que asegúrate de esculpir una obra maestra. ¡Mucho amor de metal para todos ustedes!
¡Muchas gracias por tu tiempo para esta entrevista! ¡Para Darkzen Dragón Metal Angels!
Mara
Gracias, hermanos y hermanas en metal!! \m/
Info
https://www.facebook.com/marametal
https://www.facebook.com/maralisenko
https://marametal.bandcamp.com/album/therapy-for-an-empath