DARKZEN
DRAGON
METAL ANGELS
​
ROCK/METAL ON LINE
Model, hair & make-up: La Esmeralda
Photo: Heiner Seemann / GrautonStudio
Dress: Steampunk Decadence & Madame Mécanique
Earrings: Pinkabsinthe
Model Official of Darkzen Dragon On Line
La Esmeralda German Model
Maria Sliviany!
The Interview!
Soulwitch band!
By Darkzen
22/05/2021
Official Info
Soulwitch band! Symphonic Metal from Brazil!!! In the beautiful voice of Maria!
Greetings Maria! Thank you for this opportunity!!!! With you and know about the band! For Darkzen Dragon Metal Angels!
Tell us about yourself, who is Maria on and off stage?
Maria:
On stage, I have the certain that is the place I belong. There, I feel totally complete, and it's wonderfull sharing this with people, fans and of course, guys of Soulwitch who are my partners in crime! (lol) There, you will find a woman who has a lot of energy and loves to express her witchsoul and oriental dancer.
Off stage, there is an Architect, Bellydancer and an artist who loves to sculpt and paint. Also I love to compose new songs and that inspires me a lot, because I can share my feelings and experiences.
​
Darkzen:
​
Wow! You have many careers! Very well!
How was your music career?
Maria:
Music started in my life when I was twelve, playing guitar. A few years later, some jams inspired me to sing, so I finally saw it was what really I wanna to do. Suddenly, I was singing in a ACDC tribute band, and take a risk in some Black Sabbath and Metallica songs.
Then, I found out a soprano's voice, so I wished more. On 2019, I started with a duo project of female vocals, singing diferent versions to events, since pop to rock styles. Not so long after this, I found Soulwitch and my wishes came true. We made many concerts playing Nightwish songs until first months of 2020, when the pandemic unffortunatly appeared in Brazil. It made us reassess our plans and decide to start our autoral project, the best thing we could do at all. We're very excited!
What are your musical influences? Metal? Rock?
Maria:
The vocals of Tarja Turunen, Floor Jansen and Simone Simons are definetly an inspiration to me. Also bands like Black Label Society, Iced Earth and W.A.S.P won my heart.
About instrumental composing, I think Peter Gundry and Hans Zimmer are the best.
For the Soulwitch band, what inspires you and what influences do you have to compose any new material?
Maria:
Soulwitch has a own personality, each musician brings an essence and the results of this are pretty awesome for us.
Favorite singer or Favorite female singer?
​
Maria:
Floor Jansen, definetly.
Your hobbies, do you have other projects?
Maria:
For this year, I'm focused on compositions and recording, but I am also a Bellydancer who teaches and perform on stages during all year, but pandemic interrupted it.
You compose some songs, if so, what inspires you? to create new music?
Maria:
Yes, I write Soulwitch's songs and what inspires me is spirituality, energy, universe, history, rituals, and occultism.
Tell us! Now on Soulwitch! What are you working on? Someone Single or EP?
Maria:
News are coming! We are working on a new single and first album! We're gonna talking about it soon during Instagram lives. Keep following @soulwitchofficial!
Given all this what is happening to us from the quarantine, what do you say to your fans?
Maria:
Stay strong and focus on personal projects, enjoy your own company and try to know more about yourself. Find out what really moves you and do not procrastinate.
Thank you very much for your time for this Interview for Darkzen Dragon Metal Angels Your House!
​
Info
​
https://www.facebook.com/soulwitchofficial/ https://www.instagram.com/mariasliviany/ https://www.instagram.com/soulwitchofficial/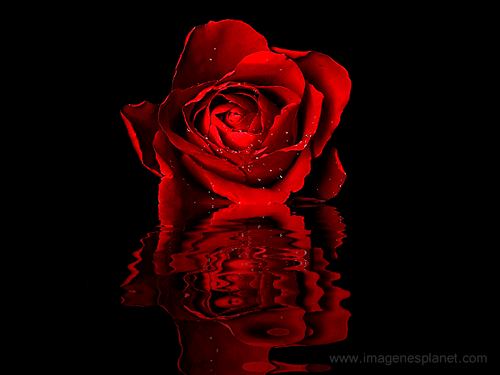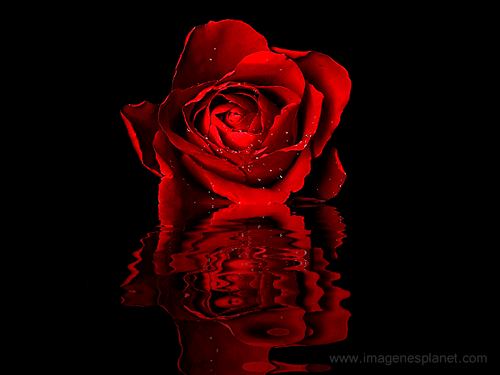 Maria Sliviany!
La Entrevista!
Soulwitch band!
Por Darkzen
22/05/2021
Info Oficial
¡La Banda de Soulwitch! Metal sinfónico de Brasil !!! ¡En la hermosa voz de María!
Saludos Maria! ¡¡¡¡Gracias por esta oportunidad!!!! ¡Contigo y conocer la banda! ¡Para Darkzen Dragon Metal Angels!
Cuéntanos sobre ti, ¿Quién es María dentro y fuera del escenario?
María:
En el escenario, tengo la certeza de que es el lugar al que pertenezco. Ahí, me siento totalmente completa, y es maravilloso compartir esto con la gente, los fans y, por supuesto, los chicos de Soulwitch que son mis socios en el crimen. (risas) Allí encontrarás a una mujer que tiene mucha energía y le encanta expresar su alma de bruja y bailarina oriental.
Fuera del escenario, hay una arquitecto, bailarina del vientre y una artista a la que le encanta esculpir y pintar. También me encanta componer canciones nuevas y eso me inspira mucho, porque puedo compartir mis sentimientos y experiencias.
Darkzen:
Wow! Tienes muchas carreras! Muy bien!
¿Cómo fue tu Carrera musical?
María:
La música comenzó en mi vida cuando tenía doce años, tocando la guitarra. Unos años más tarde, algunas improvisaciones me inspiraron a cantar, así que finalmente vi que era lo que realmente quería hacer. De repente, estaba cantando en una banda tributo a AC/DC y me arriesgué con algunas canciones de Black Sabbath y Metallica.
Entonces, descubrí la voz de una soprano, así que deseé más. En 2019, comencé con un proyecto de dúo de voces femeninas, cantando diferentes versiones de eventos, desde estilos pop hasta rock. No mucho después de esto, encontré Soulwitch y mis deseos se hicieron realidad. Hicimos muchos conciertos tocando canciones de Nightwish hasta los primeros meses de 2020, cuando la pandemia apareció sin esfuerzo en Brasil. Nos hizo reevaluar nuestros planes y decidir iniciar nuestro proyecto de autoral, lo mejor que podíamos hacer. ¡Estamos muy emocionados!
¿Cuáles son tus influencias musicales? ¿Metal? ¿Rock?
María:
Las voces de Tarja Turunen, Floor Jansen y Simone Simons son definitivamente una inspiración para mí. También bandas como Black Label Society, Iced Earth y W.A.S.P se ganaron mi corazón.
Sobre la composición instrumental, creo que Peter Gundry y Hans Zimmer son los mejores.
Para la banda Soulwitch, ¿Qué te inspira y qué influencias tienes para componer cualquier material nuevo?
María:
Soulwitch tiene una personalidad propia, cada músico aporta una esencia y los resultados de esto son bastante impresionantes para nosotros.
Cantante favorita o Cantante femenina favorita?
María:
Floor Jansen, definitivamente.
Tus aficiones, ¿Tienes otros proyectos?
María:
Para este año, me enfoco en las composiciones y la grabación, pero también soy una Bellydancer que enseña y actúo en escenarios durante todo el año, pero la pandemia lo interrumpió.
Tú compones algunas canciones, si es así, ¿Qué te inspira? Para crear nueva música?
María:
Sí, escribo las canciones de Soulwitch y lo que me inspira es la espiritualidad, la energía, el universo, la historia, los rituales y el ocultismo.
¡Dinos! ¡Ahora en Soulwitch! ¿En que estas trabajando? Algún sencillo o EP?
María:
¡Llegan noticias! ¡Estamos trabajando en un nuevo single y un primer álbum! Hablaremos de eso pronto durante las historias de Instagram. ¡Sigue a @soulwitchofficial!
Ante todo esto lo que nos está pasando desde la cuarentena, ¿Qué les dices a tus fans?
María:
Mantente fuerte y concéntrate en proyectos personales, disfruta de tu propia compañía e intenta conocerte más a ti mismo. Averigua qué es lo que realmente te mueve y no pospongas las cosas.
¡Muchas gracias por tu tiempo para esta entrevista para Darkzen Dragon Metal Angels tu Casa!
Info
https://www.facebook.com/soulwitchofficial/ https://www.instagram.com/mariasliviany/ https://www.instagram.com/soulwitchofficial/