DARKZEN
DRAGON
METAL ANGELS
​
ROCK/METAL ON LINE
Model, hair & make-up: La Esmeralda
Photo: Heiner Seemann / GrautonStudio
Dress: Steampunk Decadence & Madame Mécanique
Earrings: Pinkabsinthe
Model Official of Darkzen Dragon On Line
La Esmeralda German Model
Liv Kristine!
The Interview!
One of the women of legend within the world metal!
By SylPdll / Darkzen
14/02/20
A bit of your Bio
Liv Kristine is a norwegian singer who has been known for being part of Theatre of Tragedy and Leaves' Eyes. Last year she released her single "Skylight" which is part of her upcoming solo album who will be published this year. Darkzen Metal Magazine had the chance to talk with her about it. Check it out!
1. Firstly, thank you so much for giving us some time for this interview. You released a new single called "Skylight" from your upcoming solo album. Can you tell us about this song?
Liv:
"Skylight" was composed by Tommy a while ago and he sent it to me to have a listen. We've been exchanging ideas for a while now, actually since the beginning of 2016. I love his ideas and what really inspires me in his songs is that he leaves enough space for me to develop my melodies and lyrics. It's like going with a magic flow. I have ideas all the time. "Skylight" was recorded vocally at Tommy's studio in August this year. We both are really happy about what we've created together. Moreover, I am sure that this song will be enjoyed by my audience. "Gravity" is the second composition on the "Skylight" single which was especially released in connection with my annual December show in German Nagold.
2. How is the composing and recording process for your new solo album? There will be changes at the musical and lyrical level compared to your previous albums?
Liv:
Tommy and I are exchanging ideas constantly. We are in the middle of the production. I am free to pick and choose from the ideas he is sending me. I love this freedom he gives me. December 2020 is the goal for the album release which will be just in time for my next annual show in German Nagold (18.12.2020). By then we will have released a few singles, and I hope an EP quite soon.
3. Last year it meant changes for you personally and professionally, did those experiences influenced in the composing process for your next album?
Liv:
Professionally, I have great support from friends and family, and of course from my fans and followers. Moreover, I love the feeling of planning individually and freely, trusting my own stomach feeling, guts and passion. My soon-to-be husband, Mikkel, knows a lot much more about the planning and organizing part of a release so he is supporting me all the time.
Personally, after a few rollercoaster rides in my past years and marriage I finally got the the point of freeing myself from all doubt and fears. I opened up my heart and felt both ground and heaven again. I had to get back to that inner place of love, passion, joy, clarity and safety. At that point I was ready to work with my melodies and lyrics again, moreover, Mikkel turned up in my life. I am now bursting of inspiration. In general, writing lyrics, poems, diary, short stories, scientific reports etc. is important to me. In this way I can free my soul and deal with themes entering my mind. I'd also love to share experience with my others. Mikkel is my heart's perfect match, moreover, we're yin and yang, one frequency. We speak the same languages (especially Norwegian and Danish), the languages I grew up with. Our first meeting was one magic moment. I know it was destiny. I love him, he is wonderful and beautiful inside and outside, my family embraced him from the very first moment, moreover, we are going to marry in 2020, in Denmark. "Gravity", the second track on my single "Skylight", was dedicated to my love.
4. In your next album, will a symphonic metal style be maintained, or will it be experimented with other musical styles?
Liv:
For all of you who love Aégis of Theatre of Tragedy and my last solo album "Vervain", my new album will surely inspire you! It is lovely to work with Tommy, it feels so easy and absolutely unproblematic, there's just trust in each other's work and we often have the same ideas. I record, mix and master in Germany and Norway. The sound is heavy and melodic, which is where I came from in the mid nineties. The album honors the gothic metal-rock genre and will evoke memories of "Aégis", which I remember as some of my best times with Theatre of Tragedy. In tight cooperation with Tommy Olsson, each song radiates a a unique paradigm of depth and width of sound with a high note of Romanticism.
5. Last December, you came back to stage to sing some songs for your fans. How are your feelings about it?
Liv:
My Nagold show in Germany is always a special moment. The show takes place every December, and it was my eighth time. I love combining my metal repertoire with a few classical pieces like Ave Maria and Pie Jesu or acoustic versions. This year I performed my new single "Skylight" in a heavy version and then spontaneously in a balladesque piano version. This version turned out to be kind of a magic moment so we recorded it at Tommy's place just after New Year.
6. Painting have been one of your interests lately. You have been working in a collection called "Music in painting" that you are selling in your website. How did your interest in painting come about and where does the inspiration to create these beautiful landscapes come from?
Liv:
Since I can remember I know I've been seeing colors along to music. Ballads, blues or soul were always in the shades of dark blue, purple or black, for example. I've been painting along to music all my life, both the areas of music/singing/composing and visual art being self didactic learning processes in my life. Norwegian nature plays a very important role in my work. I also paint along to any inspiration coming from people who would like to purchase a painting. In my gallery on my homepage you can view a number of my latest paintings. There are many more, moreover, I am always open to your ideas.
7. Basement Prophecy released a teaser for their new single called "The silence of the tide" where you're collaborating with musicians like Michael Müller, Tanja Hansen and Martin Motnik. How was this participation presented and what can we expect about this single when it is published this year?
Liv:
It was an idea that Tanja sent to me last summer. I've known Tanja for years and I know how much she loves singing. Tanja and Michael invited me to write both vocal lines and lyrics for the ballad. Ideas came to my mind immediately. We met at Michael's studio last autumn and we recorded my ideas. Tanja was free to choose her lines and parts and she did it brilliantly! I am very excited about the release. It's a beautiful piece of music containing a very honest theme: Nature, where we come from, and why we should treat it with love and gratefulness.
8. You are a singer with some experience in the rock scene worldwide. How do you take care of your voice throughout this time?
Liv:
I sing in the car, every day, as often as I can. As already mentioned, it's all self-didactic. It comes from the heart and it comes from a place of love, passion and creativity. Ginger is the real thing in case of throat infections or vocal chord problems.
9. Would like to say something to your fans around the world?
Liv:
I thank you from the heart for being such faithful and supporting fans and followers. I consider myself to be highly lucky to gain such support. This is why I am making music, this is why I feel highly inspired to go on, to be creative. I have a message, and my talent and artistic contribution comes from an inner place of passion. I love singing, I love performing, which means exchanging ideas with the audience. Music is my life and I thank you for opening your hearts. There will be much more coming, I promise you that.
10. Thank you so much for your time for this interview. We wish you a successful year for you from Darkzen Metal Magazine.
Liv:
Happy New Year to you and warm embracement from me!
For more information:
Official site: https://www.livkristine.net
Facebook: https://www.facebook.com/LivKristineOfficial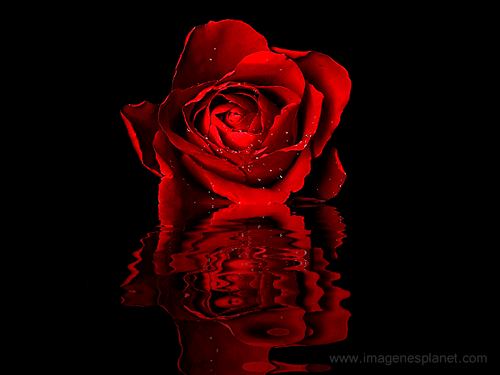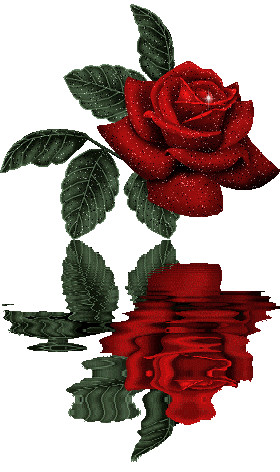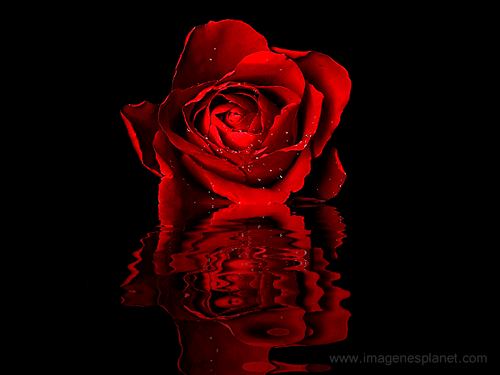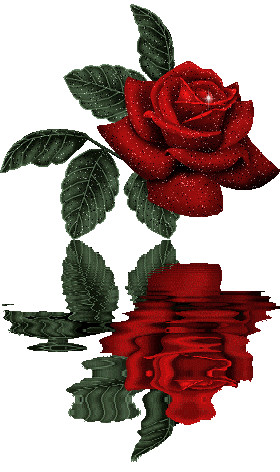 Liv Kristine!
La Entrevista!
Una de las mujeres de leyenda dentro del metal mundial!
Por SylPdll / Darkzen
14/02/20
Un poco de su Bio
Liv Kristine es una cantante noruega conocida por ser parte de Theatre of Tragedy y Leaves'' Eyes. El año pasado lanzó su sencillo "Skylight", que es parte de su próximo álbum en solitario que se publicará este año. Darkzen Metal Magazine tuvo la oportunidad de hablar con ella al respecto. ¡Echale un vistazo!
1. En primer lugar, muchas gracias por darnos algo de tiempo para esta entrevista. Lanzaste un nuevo sencillo llamado "Skylight" de tu próximo álbum en solitario. ¿Puedes contarnos sobre esta canción?
Liv:
"Skylight" fue compuesta por Tommy hace un tiempo y me la envió para escucharla. Hemos estado intercambiando ideas desde hace un tiempo, en realidad desde principios de 2016. Me encantan sus ideas y lo que realmente me inspira en sus canciones es que me deja suficiente espacio para desarrollar mis melodías y letras. Es como ir con un flujo mágico. Tengo ideas todo el tiempo. "Skylight" fue grabado vocalmente en el estudio de Tommy en agosto de este año. Los dos estamos muy contentos con lo que hemos creado juntos. Además, estoy segura de que mi audiencia disfrutará esta canción. "Gravity" es la segunda composición del single "Skylight", que se lanzó especialmente en relación con mi show anual de diciembre en Nagold, Alemania.
2. ¿Cómo ha sido el proceso de composición y grabación para tu nuevo álbum en solitario? ¿Habrá cambios a nivel musical y lírico en comparación con sus álbumes anteriores?
Liv:
Tommy y yo estamos intercambiando ideas constantemente. Estamos en medio de la producción. Soy libre de elegir entre las ideas que me está enviando. Me encanta esta libertad que me da. Diciembre 2020 es el objetivo del lanzamiento del álbum, que será justo a tiempo para mi próximo show anual en Nagold, Alemania (18.12.2020). Para entonces habremos lanzado algunos singles, y espero un EP muy pronto.
3. El año pasado significó cambios en aspecto personal y profesional, ¿influyeron esas experiencias en el proceso de composición para su próximo álbum?
Liv:
Profesionalmente, tengo un gran apoyo de amigos y familiares, y por supuesto de mis fanáticos y seguidores. Además, me encanta la sensación de planificar individual y libremente, confiando en mi propio estómago, agallas y pasión. Mi futuro esposo, Mikkel, sabe mucho más sobre la planificación y organización en la parte del lanzamiento, por lo que me apoya todo el tiempo.
Personalmente, después de algunos viajes en montaña rusa en mis últimos años y mi matrimonio, finalmente logré liberarme de toda duda y miedo. Abrí mi corazón y volví a sentir tierra y cielo. Tenía que volver a ese lugar interior de amor, pasión, alegría, claridad y seguridad. En ese momento estaba listo para trabajar con mis melodías y letras de nuevo, además, Mikkel apareció en mi vida. Ahora estoy lleno de inspiración. En general, escribir letras, poemas, diarios, cuentos, informes científicos, etc. es importante para mí. De esta forma, puedo liberar mi alma y lidiar con temas que entran en mi mente. También me encantaría compartir experiencias con mis otros. Mikkel es la combinación perfecta de mi corazón, además, somos yin y yang, una frecuencia. Hablamos los mismos idiomas (especialmente noruego y danés), los idiomas con los que crecí. Nuestro primer encuentro fue un momento mágico. Sé que fue el destino. Lo amo, es maravilloso y hermoso por dentro y por fuera, mi familia lo abrazó desde el primer momento, además, nos vamos a casar en 2020, en Dinamarca. "Gravity", la segunda canción de mi sencillo "Skylight", estaba dedicada a mi amor.
4. En su próximo álbum, ¿se mantendrá un estilo de metal sinfónico o se experimentará con otros estilos musicales?
Liv:
Para todos los que aman Aégis of Theatre of Tragedy y mi último álbum en solitario "Vervain", ¡mi nuevo álbum seguramente los inspirará! Es encantador trabajar con Tommy, se siente tan fácil y absolutamente sin problemas, solo hay confianza en el trabajo del otro y a menudo tenemos las mismas ideas. Grabo, mezclo y masterizo en Alemania y Noruega. El sonido es pesado y melódico, que es de donde vine a mediados de los noventa. El álbum rinde homenaje al género gótico metal-rock y evocará recuerdos de "Aégis", que recuerdo como algunos de mis mejores momentos con Theater of Tragedy. En estrecha cooperación con Tommy Olsson, cada canción irradia un paradigma único de profundidad y amplitud de suena con una nota alta de romanticismo.
5. En diciembre pasado, volviste al escenario para cantar algunas canciones para tus fans. ¿Cómo están tus sentimientos al respecto?
Liv:
Mi show de Nagold en Alemania es siempre un momento especial. El espectáculo tiene lugar cada diciembre, y fue mi octava vez. Me encanta combinar mi repertorio de metal con algunas piezas clásicas como Ave Maria y Pie Jesu o versiones acústicas. Este año canté mi nuevo sencillo "Skylight" en una versión pesada y luego espontáneamente en una versión de piano balladesque. Esta versión resultó ser un momento mágico, así que la grabamos en casa de Tommy justo después de Año Nuevo.
6. La pintura ha sido uno de tus intereses últimamente. Has estado trabajando en una colección llamada "Música en la pintura" que estás vendiendo en tu sitio web. ¿Cómo surgió tu interés por la pintura y de dónde viene la inspiración para crear estos hermosos paisajes?
Liv:
Desde que tengo memoria, sé que he estado viendo colores junto con la música. Las baladas, los azules o el alma siempre estaban en los tonos de azul oscuro, morado o negro, por ejemplo. He estado pintando música toda mi vida, tanto las áreas de música/canto/composición como el arte visual son procesos de aprendizaje autodidáctico en mi vida. La naturaleza noruega juega un papel muy importante en mi trabajo. También pinto cualquier inspiración que provenga de personas a las que les gustaría comprar una pintura. En mi galería en mi página de inicio puedes ver algunos de mis últimos cuadros. Hay muchos más, además, siempre estoy abierto a tus ideas.
7. Basement Prophecy lanzó un teaser para su nuevo sencillo llamado "El silencio de la marea", en el que colaboras con músicos como Michael Müller, Tanja Hansen y Martin Motnik. ¿Cómo se presentó esta participación y qué podemos esperar de este single cuando se publique este año?
Liv:
Fue una idea que Tanja me envió el verano pasado. Conozco a Tanja desde hace años y sé cuánto le encanta cantar. Tanja y Michael me invitaron a escribir líneas vocales y letras para la balada. Las ideas vinieron a mi mente de inmediato. Nos conocimos en el estudio de Michael el otoño pasado y grabamos mis ideas. ¡Tanja era libre de elegir sus líneas y partes y lo hizo brillantemente! Estoy muy entusiasmada con el lanzamiento. Es una hermosa pieza musical que contiene un tema muy honesto: la naturaleza, de dónde venimos y por qué debemos tratarla con amor y agradecimiento.
8. Eres un cantante con algo de experiencia en la escena del rock en todo el mundo. ¿Cómo cuidas tu voz durante todo este tiempo?
Liv:
Yo canto en el auto, todos los días, tan a menudo como puedo. Como ya se mencionó, todo es auto-didáctico. Viene del corazón y proviene de un lugar de amor, pasión y creatividad. El jengibre es real en caso de infecciones de garganta o problemas de cuerdas vocales.
9. ¿Te gustaría decir algo a tus fanáticos de todo el mundo?
Liv:
Te agradezco de corazón por ser tan fiel y apoyar a los fanáticos y seguidores. Me considero muy afortunado de obtener ese apoyo. Es por eso, que estoy haciendo música, es por eso, que me siento altamente inspirada para continuar, para ser creativa. Tengo un mensaje, y mi talento y contribución artística proviene de un lugar interior de pasión. Me encanta cantar, me encanta actuar, lo que significa intercambiar ideas con el público. La música es mi vida y te agradezco por abrir tus corazones. Habrá mucho más por venir, te lo prometo.
10. Muchas gracias por su tiempo para esta entrevista. Le deseamos un año exitoso por parte de Darkzen Metal Magazine.
Liv:
¡Feliz año nuevo para ti y un cálido abrazo de mi parte!
Para más información:
Sitio oficial: https://www.livkristine.net
Facebook: https://www.facebook.com/LivKristineOfficial