Ancient Myth!!
From Tokio Japón!
With Michal!
The Interview
​
By Darkzen
02/01/2019
ANCIENT MYTH is a symphonic metal band based in Tokyo, Japan. Their style features orchestral keyboards and catchy, melodic vocals laid over a metallic core of rhythm section and string instruments, with a distinctive flavor melding classical with pop and gloom with upbeat emotional overtones.
The band performed at Metal Female Voices Fest XIII in Wieze / Belgium, October 2016.
After that MVFV, which was first performed in overseas, the band had several shows in several country. January 2017 – MIDI Festival, Shenzhen / China, March 2017 – Europe tour with TEMPERANCE (Italy) and OVERTURES (Italy) – Belgium, Netherlands, Germany, France, Switzerland, Italy and June 2017 – No Mercy Fest, Seoul / South Korea
​
Hi! Michal! Thank you very much for this interview with you! Japan are my roots
Hi! Thank you for this. It is my pleasure to have an interview with you. We could have some problems connecting us by the distance.
How are you Michal?
I am fine, thank you :) But if is Spring, I will be suffered with the pollen (I have hay fever)!
Darkzen:
Then you have to take precautions!
Tell us a little about yourself, what projects have you done or you have in mind for this year?
While about One year, I was obsessed with train my musical skill to make "more impressive" album. Learning classic violin made my pitch training and easier to imagine how orchestra moving on. For me, "imagine" is really important point, like sorcerers do it and make visions and effects, I feel the power of imagination is the my strongest appeal. Now my band, ANCIENT MYTH is making new album. I can't wait to the time to release!
I know you're going to be in this year's Female Metal, what's the news of being with other great Metal bands?
We are planning about tour after new álbum, we hope there will be the chance to be with great metal bands…. in Japan or in other country.
What surprises does Ascient Myth have for Female Metal in Japan?
I feel "all-female metal bands" from Japan is the movement of metal scene now, after BABYMETAL made big boom. Many metalheads have been discussed about "all-female metal bands from Japan are IDOL or METAL", but they made lots of attracting customers, sales and force. Having female vocal or musicians are good to be appeal point for metal bands. The Music business is really serious to be won. However, only few females singers will be survive long in Japan, many reasons behind... but a few of them have strong wishes and love to METAL. If the METAL is the kind of spirit, I want to be earnest of metal and music forever. I am the one of long surviver of female metal in Japan.
Darkzen:
You are right, The BABYMETAL band caused a great musical stir for the metal scene in Japan, The Metal is unique and an indisputable style! I like your answer.
The last álbum is Aberration Pt, because there are three different versions, have a different musical style? or just for the language
Just for the differences of languages. "Ag" is English lyrics version, "Au" is Japanese lyrics version, "Pt" is the mix of English and Japanese lyrics version.
You have a beautiful voice very soft and clean! With a style in the voice of classical music, do you have vocal training?
Wow, thank you!
I was belong to choir of Catholic school, but I forgot how to sing with soprano voice for a long time because I sang with rock/popular style voice. About one year ago, I started to take lesson of voice with classical style, this help to create my new style of my song.
How were the lyrics of the all Albums composed, the inspiration to make music is varied, for you what is the source?
Many of myths, the occult, fantasic stories are the my source of inspiration because of my band's name: ANCIENT MYTH. But to be link which song and which lyrics (stories), or which theme will be use is the decision of the spirits which drifts in the air. They give me some sign… if I could success to catch it, I can write well :)
I really like your Symphonic Metal musical style that you have! and how do they unite the musical part of the metal with folklore of Japanese music, we will soon have a new álbum?
Thank you!
Since we grew up with Japanese music, our roots are become "Japanese, agricultural tribe's rhythm". It is totally different from "Hunting tribe's rhythm from occident", this is the reason of our music: background sounds affected by occident, melodies affected by orient (with rythm). So it is a very natural to unite the musical part of the metal with folklore of Japanese music, we don't special things to unite these.
Our new song, "TENROU OOKAMI" (show below: https://www.youtube.com/watch?v=l6BpagFrXZc ) is the first try out to draw the Japanese God, we are using some tone of tribal musical instrument for it.
Darkzen:
In that you are right, and if the difference of sounds is very special for the Orient, with more rhythm with more enthusiasm for the folklore of each country, unlike the Occident it is stronger and aggressive to some extent, but is the same of melodic!
Tell us about your latest albums, what was the best for you and the next álbum will be in similar musical style or even more mystical and symphonic?
Our bands core is always mystical and symphonic, and dramatic. Year by year, we got many experiences of the life, many of them become to rich depict the musics, and we also got musical skills and techniques. It means, year after year, we can create more persuasiveness of expressiveness. Next álbum will be more mystical and symphonic, and dramatic!
Any other style within the metal that you would like to interpret? like power metal, speed metal or something more goth
I love many sub genres of metal, Pagan Metal, Symphonic black metal, gothic metal, industrial metal, etc….
There will be a new video about some song from your last album or for the next single with much surprise?
We will create new music video about our new album! Please look forward to it :)
Anything else you'd like to share with us?
As mentioned above, we released new song "TENROU OOKAMI" at YouTube.
It is the short version of this song but you can listen full version of this when the son gis included in the new álbum. I am so happy if you will enjoy it!
Thank you for taking the time to this interview for Darkzen Dragón Metal Angels!
It's MY pleasure, THANK YOU again for this interview :)
Info
https://www.facebook.com/ANCIENTMYTHofficial/
​
​
Ancient Myth!!
Desde Tokio Japón!
Con Michal!
La Entrevista
​
Por Darkzen
02/01/2019
ANCIENT MYTH es una banda de metal sinfónico con sede en Tokio, Japón. Su estilo incluye teclados orquestales y voces melódicas y pegajosas colocadas sobre un núcleo metálico de instrumentos de cuerdas, con un sabor distintivo que combina lo clásico con el pop y la oscuridad con toques emocionales optimistas.
La banda se presentó en el XIII Female Metal Voices en Wieze / Bélgica, octubre de 2016.
Después de eso MVFV, que se realizó por primera vez en el extranjero, la banda tuvo varios shows en varios países. Enero de 2017 - Festival MIDI, Shenzhen / China, marzo de 2017 - Gira por Europa con TEMPERANCE (Italia) y OVERTURES (Italia) - Bélgica, Países Bajos, Alemania, Francia, Suiza, Italia y junio de 2017 - No Mercy Fest, Seúl / Corea del Sur.
Por Darkzen
¡Hola! Michal! Muchas gracias por esta entrevista contigo! Japón son mis raíces
¡Hola! Gracias por esto. Es un placer tener una entrevista contigo. Podríamos tener algunos problemas en conectarnos por la distancia.
¿Cómo estas Michal?
Estoy bien, gracias :) ¡Pero si es primavera, sufriré por el polen (tengo fiebre del heno)!
Darkzen:
Entonces tienes que tomar precauciones!
Cuéntanos un poco sobre ti, ¿Qué proyectos has hecho o tienes en mente para este año?
Mientras que alrededor de un año, estaba obsesionada con entrenar mi habilidad musical para hacer el álbum "más impresionante". Aprender el violín clásico hizo que mi entrenamiento de tono fuera más fácil de imaginar cómo la orquesta avanzaba. Para mí, "imaginar" es un punto realmente importante, como los hechiceros lo hacen y hacen visiones y efectos, siento que el poder de la imaginación es mi mayor atractivo. Ahora mi banda, ANCIENT MYTH está haciendo un nuevo álbum. No puedo esperar a la hora de lanzarlo!
Sé que vas a estar en el Female Metal de este año, ¿Cuáles son las novedades de estar con otras grandes bandas de Metal?
Estamos planeando una gira después de un nuevo álbum, esperamos que tengamos la oportunidad de estar con grandes bandas de metal... En Japón o en otro país.
¿Qué sorpresas tiene Ascient Myth para Female Metal en Japón?
Siento que "bandas de metal totalmente femeninas" de Japón es el movimiento de la escena del metal ahora, después de que BABYMETAL hizo un gran auge. Han discutido muchos metaleros sobre "las bandas de metal de mujeres de Japón son IDOL o METAL", pero lograron atraer a muchos, ventas y fuerza. Tener vocalistas o músicos femeninos es un buen punto de atractivo para las bandas de metal. El negocio de la música es realmente serio para ser ganado. Sin embargo, solo unas pocas mujeres cantantes sobrevivirán por mucho tiempo en Japón, muchas razones detrás... pero algunas de ellas tienen un gran deseo y amor por METAL. Si el METAL es el tipo de espíritu, quiero ser ferviente de metal y música para siempre. Soy una de una larga lista, sobreviviente del metal femenino en Japón.
Darkzen:
Tienes razón, la banda BABYMETAL causó un gran revuelo musical para la escena del metal en Japón, ¡El Metal es único y un estilo indiscutible! Me gusta tu respuesta.
El último álbum es 'Aberration Pt', porque hay tres versiones diferentes, ¿Tienes un estilo musical diferente? o solo por el idioma.
Solo por las diferencias de idiomas. "Ag" es la versión en inglés de las letras, "Au" es la versión en japonés de las letras, "Pt" es la combinación de las letras en inglés y japonés.
Tienes una hermosa voz muy suave y limpia! Con un estilo en la voz de la música clásica, ¿tienes entrenamiento vocal?
¡Wow gracias!
Pertenecí al coro de la escuela católica, pero olvidé cómo cantar con voz de soprano durante mucho tiempo porque cantaba con voz de estilo rock / popular. Hace aproximadamente un año, comencé a tomar una lección de voz con estilo clásico, esto me ayudó a crear mi nuevo estilo de mi canción.
¿Cómo se compusieron las letras de todos los álbumes, la inspiración para hacer música es variada, para ti cuál es la fuente?
Muchos de los mitos, las historias ocultas y fantásticas son mi fuente de inspiración debido al nombre de mi banda: ANCIENT MYTH. Pero vincular qué canción y qué letra (cuentos), o qué tema se utilizará es la decisión de los espíritus que se desplacen en el aire. Me dan alguna señal... si pudiera atraparlo, puedo escribir bien :)
Me gusta mucho tu estilo musical sinfónico de metal que tienes! ¿Y cómo unen la parte musical del metal con el folclore de la música japonesa, pronto tendremos un nuevo álbum?
¡Gracias!
Desde que crecimos con la música japonesa, nuestras raíces se han convertido en "el ritmo de las tribus japonesas y agrícolas". Es totalmente diferente del "ritmo de las tribus de la caza de occidente", esta es la razón de nuestra música: los sonidos de fondo afectados por el occidente, las melodías afectadas por oriente (con ritmo). Así que es muy natural unir la parte musical del metal con el folclore de la música japonesa, no tenemos cosas especiales para unirlos.
Nuestra nueva canción, "TENROU OOKAMI" (se muestra a continuación: https://www.youtube.com/watch?v=l6BpagFrXZc ) es la primera prueba para dibujar el Dios japonés, estamos usando un tono de instrumento musical tribal para ello...
Darkzen:
En eso tienes razón, y si la diferencia de sonidos es muy especial para el Oriente, con más ritmo y más entusiasmo por el folclore de cada país, a diferencia de Occidente, es más fuerte y agresivo en cierta medida, pero es lo mismo de melódico!
Cuéntanos sobre tus últimos álbumes, ¿Qué fue lo mejor para ti y el próximo álbum será en un estilo musical similar o incluso más místico y sinfónico?
El núcleo de nuestras bandas es siempre místico y sinfónico, y dramático. Año tras año, tenemos muchas experiencias de la vida, muchas de ellas se han enriquecido representando la música, y también tenemos habilidades y técnicas musicales. Significa que, año tras año, podemos crear más persuasión de expresividad. ¡El próximo álbum será más místico, sinfónico, y dramático!
¿Algún otro estilo dentro del metal que te gustaría interpretar? como power metal, speed metal o algo más gótico
Me encantan muchos subgéneros de metal, metal pagano, black metal sinfónico, metal gótico, metal industrial, etc.
¿Habrá un nuevo video sobre alguna canción de tu último álbum o para el próximo single con mucha sorpresa?
¡Crearemos un nuevo video musical sobre nuestro nuevo álbum! Por favor espérenlo :)
¿Algo más que quieras compartir con nosotros?
Como se mencionó anteriormente, lanzamos la nueva canción "TENROU OOKAMI" en YouTube.
Es la versión corta de esta canción, pero puedes escuchar la versión completa cuando se incluya en el nuevo álbum. Estoy muy feliz si lo disfrutas!
Darkzen: Genial!
¡Gracias por tomarte el tiempo para esta entrevista para Darkzen Dragón Metal Angels!
Es UN placer, GRACIAS de nuevo por esta entrevista :)
Info
https://www.facebook.com/ANCIENTMYTHofficial/
​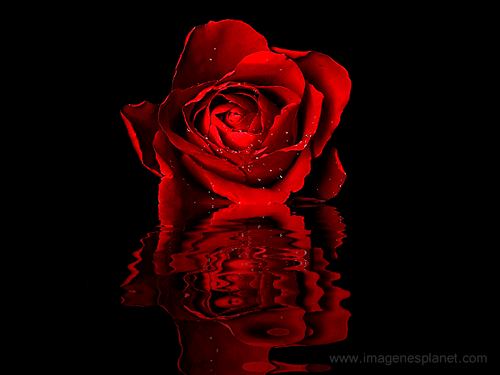 All the photos have Copyright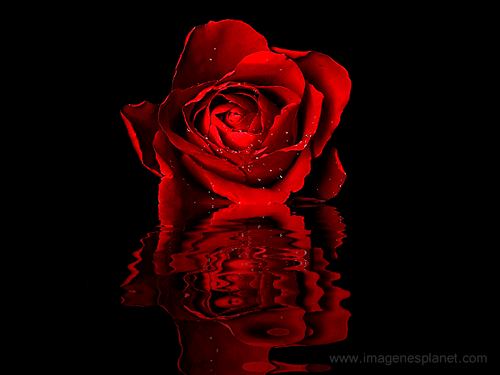 All the photos have Copyright