Claire Lyse von Dach
The Interview!
​
By Darkzen
11/02/2017
Our friend Claire-Lyse von Dach is a lyrical soprano singer from Switzerland. She performs in classical, metal, and pop/rock genres!!
From 2008 to 2014, Claire-Lyse was the frontwoman of a symphonic metal band named Elferya!
Thank you very much for being one of the first interviews of this year!
Oh thanks a lot!
Hello my friend! How are you?
Hi dear, fine and you? Excited to share and spread the word about my upcoming solo album "Moonlight" ;)
Darkzen: fine! thank you very much
How was your beginning of this year?
Well, we've finished the studio process of the album, then it was sent to Belgium for the pressing, and now I've just received all the CDs, they are waiting for you guys… warmly at home! I'm working hard to try to book some gigs for 2017, but yeah it's always hard at the begining of a new project. I have to show stage owners that people will show interest in this atypical style, this is a big challenge!
Who is Claire-Lyse in this moment, in this 2017?
I'm a soprano singer, still working on some classical pieces for the conservatory to finish the certificate this year in May (hope so!). I'm a Swiss composer, singer and songwriter. I built the band called "Elferya" with the other members I found. Following our separation, I finally embarked on the adventure of a solo project that was born early 2016.
How has been your vocal training in these years my friend?
For years I have been learning classical singing at the Conservatory of Lausanne. Beside this, I trained a lot my vocals with Elferya (2008-2014), I sang some covers (symphonic metal and other pop music). And, I gave some vocal training to some students (vocal coach).
Which was the inspiration for this new album "Moonlight" ? This solo Project 'Claire Lyse von Dach'
I needed to do it, cause I went through difficult times and I needed to write some lyrics and composed the songs to create something beautifully artistic. It was a bit therapeutic for me, and it was a real challenge. I needed to get up, go further and move on to other positive things.
In this album "Moonlight", I didn't want any limitations, I decided to compose pieces very close to my deep inspiration, giving me pleasure. I wanted some harp, celtic flutes, cellos, violins, prescussions… Then I gave myself the means to find the right musicians.
Vincent Triponez and I composed the arrangements for the musicians. I personally worked this; I imagined the melodies and I played them on the piano by putting the appropriated sounds, then I edited the musical sheets that we needed for the harp, the cello, etc ..
Do you write some songs or all songs of your album?
Yes I composed all songs. But "The Silence of the Night" that I composed few years before is on the album "The straight and Narrow" (Elferya) with more heavy sounds.
The artwork is great! what does it mean for you?
Yes thank you! I'm really proud of the design created by Gogo Melone. I absolutely wanted to collaborate with her, cause her job inspired me a lot.
It represents exactly want I expected and the universe I truly love.
Darkzen: Yes! Our friend Gogo makes good designs!
What goal you have in mind with this album?
I hope that it will travel all around the world, that people will appreciate the compositions and the lyrics.
How would you best describe the sound or style of this album?
For me, it is a mix between classical, pop, and celtic sounds.
It is an acoustic album, but close to a "symphonic metal" style without the heavy sounds.
How was the production?
Vincent Triponez (Studio 52.9 in Lausanne) and I, managed the production.
It was a really interesting process. I composed at first the songs with the piano, wrote some lyrics, we recorded some preproduction, then, I composed the instrumentations with the precious help of Vincent. After that, we directed and recorded the musicians at the studio, and sometimes they added their personal touch.
​
Any special duet? In this album!
Not really. But… Nicole Ansperger (Eluveitie) recorded as guest artist some violin in the song called "Insomnia".
There will be a new video?
The new video online is "Goodbye Control". I really hope to record one or two other official videoclips in 2017.
​
What style do you prefer, Symphonic metal, Goth metal or all? And Why?
Symphonic Metal of course! ;) Well, I love the mix between heavy sounds, and classical stuff, movie music stuff too. So this is the perfect match. I love the progressive melodic metal sytle too.
Anything else you'd like to share my friend with us?
The album will be out on February 18th. You can pre-order it by sending me an email : clairelyse.music@gmail.com / or on Facebook :
https://www.facebook.com/pg/clairelysevondach/shop/
Or on my official site : www.clairelysevondach.com
And in digital version on cdbaby, itunes, amazon…
If you have any questions guys, or suggestions for some gig(s) in your coutry, don't hesitate to send me a message or a request. Thank you so much for your amazing support!
Thank you for taking the time to this interview for Darkzen Dragon Metal Angels The last words are all yours, this space is for all of you!
Thank you so much for the interview! That was a pleasure! keep in touch, stay tuned and see you soon guys!
Claire-Lyse von Dach
​
​
Claire Lyse von Dach
La Entrevista!
​
Por Darkzen
11/02/2017
Nuestra amiga Claire-Lyse von Dach es una cantante lírica de soprano de Suiza. ¡Ella actúa en géneros clásicos, metal, y de pop /rock!!
De 2008 a 2014, Claire-Lyse fue la frontwoman de la banda de metal sinfónico llamada Elferya!
¡Muchas gracias por ser una de las primeras entrevistas de este año!
¡Oh muchas gracias!
¡Hola mi amiga! ¿Cómo estás?
Hola bien y tu? Emocionada por compartir y difundir la noticia de mi próximo álbum en solitario "Moonlight";)
Darkzen: bien! muchas gracias
¿Cómo fue tu comienzo de este año?
Bueno, hemos terminado el proceso de estudio del álbum, luego fue enviado a Bélgica para el prensado, y ahora acabo de recibir todos los CDs, los esperan chicos... cálidamente en casa! Estoy trabajando duro para tratar de reservar algunos conciertos para 2017, pero sí siempre es difícil en el inicio de un nuevo proyecto. Tengo que mostrar a los propietarios de escenario que la gente mostrará interés en este estilo atípico, este es un gran desafío!
¿Quién es Claire-Lyse en este momento, en este 2017?
Soy cantante soprano, todavía trabajando en algunas piezas clásicas para el conservatorio para terminar el certificado este año en mayo (espero que sí!). Soy una compositora suiza y cantante. Construí la banda llamada "Elferya" con los otros miembros que encontré. Después de nuestra separación, finalmente me embarqué en la aventura de un proyecto en solitario que nació a principios de 2016.
¿Cómo ha sido tu entrenamiento vocal en estos años mi amiga?
Durante años he estado aprendiendo canto clásico en el Conservatorio de Lausana. Además de esto, entrené mucho mi voce con Elferya (2008-2014), he cantado algunas covers (metal sinfónico y otra música pop). Y, di un entrenamiento vocal a algunos estudiantes (entrenador vocal).
​
¿Cuál fue la inspiración para este nuevo álbum "Moonlight"? Este proyecto en solitario 'Claire Lyse von Dach'
Necesitaba hacerlo, porque pasé por momentos difíciles y necesitaba escribir unas letras y componer las canciones para crear algo bellamente artístico. Fue un poco terapéutico para mí, y fue un verdadero desafío. Necesitaba levantarme, ir más lejos y pasar a otras cosas positivas.
En este álbum "Moonlight", no quería ninguna limitación, decidí componer piezas muy cercanas a mi profunda inspiración, dándome placer. Quería un arpa, flautas celtas, violonchelos, violines, presencias... Entonces me dí los medios para encontrar los músicos adecuados.
Vincent Triponez y yo compusimos los arreglos para los músicos. Yo personalmente trabajé esto; Imaginé las melodías y las tocaba al piano poniendo los sonidos apropiados, luego editaba las partituras que necesitábamos para el arpa, el violonchelo, etc.
¿Escribes algunas canciones o todas las canciones de tu álbum?
Sí compuse todas las canciones. Pero "The Silence of the Night" que compuse algunos años antes está en el álbum "The straight and Narrow" (Elferya) con sonidos más pesados.
¡El artwork es grandioso! ¿Qué significa para ti?
¡Si, gracias! Estoy muy orgullosa del diseño creado por Gogo Melone. Quería colaborar con ella, porque su trabajo me inspiró mucho.
Representa exactamente lo que esperaba y el universo que realmente amo.
Darkzen: Si! Nuestra amiga Gogo hace buenos diseños!
¿Qué objetivo tienes en mente con este álbum?
Espero que viaje por todo el mundo, que la gente apreciará las composiciones y las letras.
¿Cómo describirías mejor el sonido o el estilo de este álbum?
Para mí, es una mezcla entre clásica, pop, y los sonidos celtas.
Es un álbum acústico, pero cercano a un estilo "metal sinfónico" sin los fuertes sonidos.
​
¿Cómo fue la producción?
Vincent Triponez (Studio 52.9 en Lausana) y yo, dirigimos la producción.
Fue un proceso muy interesante. Compuse al principio las canciones con el piano, escribí algunas letras, grabamos algunas preproducciones, luego, compuse las instrumentaciones con la preciosa ayuda de Vincent. Después de eso, dirigimos y grabamos a los músicos en el estudio, ya veces agregamos su toque personal.
¿Algún dúo especial? ¡En este álbum!
Realmente no. Pero... Nicole Ansperger (Eluveitie) grabó como artista invitada algún violín en la canción llamada "Insomnia".
¿Habrá un nuevo video?
El nuevo video en línea es "Goodbye Control". Realmente espero grabar uno o dos videoclips oficiales en 2017.
¿Qué estilo prefiere, metal sinfónico, metal gótico o todo? ¿Y por qué?
Metal sinfónico por supuesto! ;) Bueno, me encanta la mezcla entre sonidos fuertes, y cosas clásicas, cosas de música de películas también. Así que este es el partido perfecto. Me encanta el progresivo melódico metal sytle también.
¿Algo más que te gustaría compartir con nosotros?
El álbum saldrá el 18 de febrero. Puedes pre-ordenarla enviándome un correo electrónico: clairelyse.music@gmail.com / o en Facebook:
Https://www.facebook.com/pg/clairelysevondach/shop/
O en mi sitio oficial: www.clairelysevondach.com
Y en versión digital en cdbaby, itunes, amazon ...
Si tienes alguna pregunta, chicos o sugerencias para algunos conciertos en tu país, no dudes en enviarme un mensaje o una solicitud. ¡Muchas gracias por su increíble apoyo!
Gracias por tomarte el tiempo para esta entrevista para Darkzen Dragon Metal Angels ¡Las últimas palabras son todas tuyas, este espacio es para todas ustedes!
¡Muchas gracias por la entrevista! Eso fue un placer! Mantente en contacto, estar atento y verlos pronto chicos!
Claire-Lyse von Dach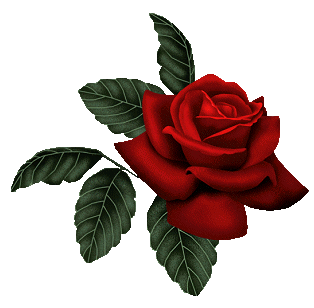 All the Photos have Copyright