DARKZEN
DRAGON
METAL ANGELS
​
ROCK/METAL ON LINE
Model, hair & make-up: La Esmeralda
Photo: Heiner Seemann / GrautonStudio
Dress: Steampunk Decadence & Madame Mécanique
Earrings: Pinkabsinthe
Model Official of Darkzen Dragon On Line
La Esmeralda German Model
Tarah Who?
The Interview!
By Darkzen
16/04/2022
Official Bio
Tarah Who? Well, "she" equals "they," and "they're" a power duo masterminded by grunge-punk sage Tarah Carpenter, a firebrand front-woman who channels explosive emotionality into rousing anthems. "I'm really sensitive to things that happen around me, and I love studying psychology and human behavior," Tarah shares. "When I write, I seek to process personal stories and news stories through these perspectives, but in a way that's relatable to everyone." Tarah exudes a spiritual centeredness that is poetically aligned to the origins of her name. The name "Tara" in Buddhist lore refers to the "mother of liberation," an apt archetypal reference for such a strong and shamanistic female artist.
​
Thank you very much for this interview and opportunity! Welcome!
​
How have you been Tarah Who? In these lasts months.
TGC:
Hi! Thanks for having us! We've been great! Busy! We recorded a new album in December 2021 so we are getting everything ready for the release of the singles and albums. It's a lot of fun so far! :)
Tarah Who? Tell us all about you? Who are all themembers of the band, How did you come to the musicthat characterizes you?
TGC:
We are a duo. We are both originally from France but we met here in Los Angeles. I moved to the city of Angels in 2006 to pursue my music career. I met Coralie a few years ago as she auditioned to become the drummer of Tarah Who? We have been working hard together ever since! Torah Who?'s music has its own personality. The sound varies from grunge, punk, but it also gets heavier sometimes so it is hard to just fit in one genre. I grew up listening to The Distillers, RATM, TOOL, Foo Fighters, Smashing Pumpkins, Pantera, Motorhead etc... so I think that unconsciously I bring all of these sound elements into our music. Lyrically, I use writing as my therapy. I write about all of the emotions I feel about my life experiences. From relationships to life events, and what is going on in the world and how it affects me, us.
​
What are your musical influences so far? Much Punk and Metal?
TGC:
​
It's really a mix of both. I like fast paced guitars, with heavy hard hitting drums and low bass ends. So Anything that you fit in this description I would listen to. :)
What is Punk for you? Rebellion or transmit what I feelwith the power of music?
TGC:
Both. To me, Punk is an attitude (not FASHION!!!) that you either have or don't have. It is a mindset, and you use your voice to either influence or just express your anger, or justified pissed off emotions. Being Punk to me is having a strong belief and exposing it but it generally is being transcribed by an act of rebellion because it is not standard to dare to go against what is being imposed. I think that if you have confidence in a belief, you can act "Punk" even if it is not fitting the mohawk and the 200bpm song. This is why I like to define it as an attitude. I mean I have met a few people who totally look the part but they don't have any strong beliefs of their own, or on the contrary, they act like "punks" but in my opinion they are just acting silly and making a full of themselves, if not embarrassing the actual movement. For me, you are not punk because you have colored hair and piercings and you throw a chair for no reason. You are Punk because you dare to speak your truth, it might shock people but you do it either way.
How your musical production has influenced thesemoments of pandemic?
TGC:
Coralie and I haven't stopped working. If anything, the pandemic almost helped us work harder and in a more organized manner. We have been able to focus on writing, recording, shooting music videos and reaching out to new fans thanks to social media and the power of the internets. Now that we are finally able to get back on the road, we are preparing for a tour and releasing our new songs that we have worked on this past year. We will be able to have content for the whole year as we are touring. It is really helping!
Do you have any other hobbies? Any sport? Some book?
TGC:
Music is our career, it just happens to be a fun one while we play, but it is actually a lot of work to get everything prepared for people to just see us play! Especially as an independent band. Outside of music, I have a lot of other interests in photography, martial arts, animals, and just appreciate what the world has to give us. I love traveling and getting to know new cultures and trying new foods, sometimes it is also nice to just slow down and enjoy yourself doing absolutely nothing, even though those days are rare. :)
Favorite singers within Metal? Any favorite band too? Or out of metal
TGC:
I have always been a big fan of Pantera. I think that they had a perfect recipe for music.
In addition to having this band Tarah Who? Any othermusical band or project?
TGC:
I do actually. I like to collaborate with other people in other projects and really it helps me stay on track with Tarah Who? I learn a lot from playing and working with other people and it also helps me appreciate more Tarah Who? when I come back to it. I also find some kind of balance for my personal mental health when I play other instruments. I play drums in two other bands. One of them is called "Fraulein", it is a punk, grunge, noise, desert vibes kind of project. I actually just recorded a few songs a few days ago. The other band is called "Jane Gray Black Orphan" which is a progressive Rock style project with a lot of ambiance from the guitars and I add my angry drums to the mix which make a really cool combo. On the bass, I jump on projects here and there but it is always some kind of Rock. I like to use fuzz and lows. Fingertyle Dirty bass.
In musical composition, who writes your songs? What are you based on to write the songs? Are you working ona single or maybe an album?
TGC:
For Tarah Who? I write the songs and I send the demo tracks to Coralie so that she can get an idea of the feeling and overall vibe of the song. Then she sends back to me the track with her playing and other ideas and we work like that for a bit. In the studio, we see what fits best et voila! For my other projects, I write my drum parts and for bass, it depends, sometimes I play what has been written other times, I write my bass line. Since we just finished recording an album, we are focusing on releasing it now. I always write but I tend to focus my writing towards the end of the year when things slow down a bit and to start the next year with new content.
Tell us about your new production of Asian Blood, what isthe song based on and why was it born?
TGC:
Actually, it was around my birthday. I was never one to be scared of dying or getting old. I mean those are inevitable things right? but TIME is scary to me. I am always anxious to run out of time to do things. I also like to do what I said I would do so as time is passing by and I have less time to accomplish my goals, It sorta freaks me out a bit. There is also a lot of pressure for women in the entertainment industry to stay on top of their youthful looks in order to sell, essentially. This topic obviously reminded me of the riot grrrl movement in the 90s that has in my opinion always been around ever since. Maybe dormant but it has been there. I wanted to write a song in honor of the musicians who paved the road for us today. They are an inspiration and I have learned a lot from them.
Any live dates you have for these months? Some online event maybe?
TGC:
We don't really do online dates. It might change, but we haven't figured out a best way to represent our music yet. We are coming to Europe in June to play some shows, and we have a few dates on the East Coast already scheduled for September. We are working on more dates, we are thinking West Coast, Pacific Northwest. :)
What are your plans for this 2022? Any surprise?
TGC:
Lots of fun surprises yes! I am really good at keeping surprises. You can ask my wife! :) So this is all I will say about this but be sure to follow us on Instagram @ Tarahwho and www.tarahwho.com for all of the latest news. We are on other social media platforms but this is where we are the most active and reachable.
Anything else you want to share with us?
TGC:
This was great! thanks for having us!
Thank you very much for your time for this interview forDarkzen Dragon Metal Angels!
Info
​
https://www.instagram.com/tarahwho/
https://www.youtube.com/channel/UCNCYDjG2rZd1fI60TMMcsZQ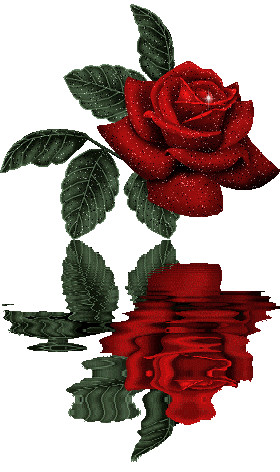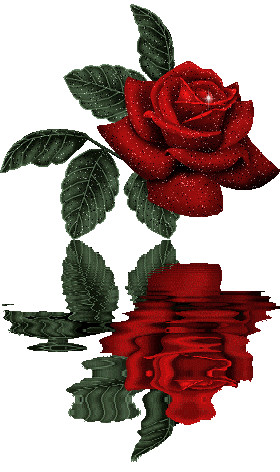 Tarah Who?
La Entrevista!
Por Darkzen
16/04/2022
Bio Oficial
Tarah ¿Quién? Bueno, "ella" es igual a "ellas", y "ellas son" un dúo poderoso ideado por la sabia del grunge-punk Tarah Carpenter, una líder incendiaria que canaliza la emotividad explosiva en himnos conmovedores. "Soy muy sensible a las cosas que suceden a mi alrededor y me encanta estudiar psicología y el comportamiento humano", comparte Tarah. "Cuando escribo, busco procesar historias personales y noticias a través de estas perspectivas, pero de una manera que sea identificable para todos". Tarah emana un centro espiritual que se alinea poéticamente con los orígenes de su nombre. El nombre "Tara" en la tradición budista se refiere a la "madre de la liberación", una referencia arquetípica adecuada para una artista tan fuerte y chamánica.
¡Muchas gracias por esta entrevista y oportunidad! ¡Bienvenida!
​
¿Cómo has estado Tarah Who? En estos últimos meses.
TGC:
¡Hola! ¡Gracias por recibirnos! ¡Hemos estado genial! ¡Ocupadas! Grabamos un nuevo álbum en diciembre de 2021, por lo que estamos preparando todo para el lanzamiento de los sencillos y álbumes. ¡Es muy divertido hasta ahora! :)
Tarah ¿Quién? ¿Cuéntanos todo sobre ti? ¿Quiénes son todos los integrantes de la banda, cómo llegaste a la música que te caracteriza?
TGC:
Somos un dúo. Ambas somos originarias de Francia, pero nos conocimos aquí en Los Ángeles. Me mudé a la ciudad de Los Ángeles en 2006 para seguir mi carrera musical. Conocí a Coralie hace unos años cuando audicionó para convertirse en la baterista de Tarah Who? ¡Hemos estado trabajando duro juntos desde entonces! La música de Torah Who? tiene personalidad propia. El sonido varía de grunge, punk, pero a veces también se vuelve más pesado, por lo que es difícil encajar en un solo género. Crecí escuchando a The Distillers, RATM, TOOL, Foo Fighters, Smashing Pumpkins, Pantera, Motorhead, etc... así que creo que inconscientemente aporto todos estos elementos sonoros a nuestra música. Líricamente, uso la escritura como mi terapia. Escribo sobre todas las emociones que siento sobre mis experiencias de vida. Desde las relaciones hasta los eventos de la vida, y lo que está pasando en el mundo y cómo me afecta a mí, a nosotros.
​
¿Cuáles son tus influencias musicales hasta el momento? ¿Mucho Punk y Metal?
TGC:
Es realmente una mezcla de ambos. Me gustan las guitarras de ritmo rápido, con baterías pesadas ​​y contundentes y bajos graves. Entonces cualquier cosa que encaje en esta descripción la escucharía. :)
¿Qué es el punk para ti? ¿Rebeldía o transmitir lo que siento con el poder de la música?
TGC:
Ambas cosas. Para mí, el punk es una actitud (¡no MODA!) que tienes o no tienes. Es una forma de pensar, y usas tu voz para influir o simplemente expresar tu ira, o emociones enojadas justificadas. Ser punk para mí es tener una creencia fuerte y exponerla, pero generalmente se transcribe en un acto de rebeldía porque no es norma atreverse a ir en contra de lo que se impone. Creo que, si tienes confianza en una creencia, puedes actuar "Punk" incluso si no se ajusta al mohawk y la canción de 200bpm. Por eso me gusta definirlo como una actitud. Me refiero a que he conocido a algunas personas que se parecen totalmente al papel pero que no tienen creencias propias fuertes, o por el contrario, actúan como "punks" pero en mi opinión solo están actuando tontamente y haciendo un completo de sí mismos, si no avergonzar el movimiento real. Para mí, no eres punk porque tienes el pelo teñido y piercings y tiras una silla sin razón. Eres punk porque te atreves a decir tu verdad, puede sorprender a la gente, pero lo haces de cualquier manera.
¿Cómo ha influido tu producción musical en estos momentos de pandemia?
TGC:
Coralie y yo no hemos dejado de trabajar. En todo caso, la pandemia casi nos ayudó a trabajar más duro y de manera más organizada. Hemos podido concentrarnos en escribir, grabar, filmar videos musicales y llegar a nuevos fanáticos gracias a las redes sociales y el poder de Internet. Ahora que finalmente podemos volver a la carretera, nos estamos preparando para una gira y lanzando nuestras nuevas canciones en las que hemos trabajado el año pasado. Podremos tener contenido para todo el año mientras estemos de gira. ¡Realmente está ayudando!
¿Tienes otras aficiones? ¿Cualquier deporte? ¿Algún libro?
TGC:
La música es nuestra carrera, simplemente resulta divertida mientras tocamos, ¡pero en realidad es mucho trabajo preparar todo para que la gente nos vea tocar! Sobre todo, como banda independiente. Aparte de la música, tengo muchos otros intereses en fotografía, artes marciales, animales y simplemente aprecio lo que el mundo tiene para darnos. Me encanta viajar y conocer nuevas culturas y probar nuevas comidas, a veces también es bueno simplemente reducir la velocidad y disfrutar sin hacer absolutamente nada, aunque esos días son raros. :)
¿Cantantes favoritos dentro del Metal? ¿Alguna banda favorita también? O fuera de metal
TGC:
Siempre he sido un gran fan de Pantera. Creo que tenían una receta perfecta para la música.
¿Además de contar con esta banda, Tarah Who? ¿Alguna otra banda musical o proyecto?
TGC:
De hecho, sí lo hago. Me gusta colaborar con otras personas en otros proyectos y realmente me ayuda a mantenerme al día con Tarah Who? Aprendo mucho tocando y trabajando con otras personas y también me ayuda a apreciar más a Tarah Who? cuando vuelvo a ello. También encuentro algún tipo de equilibrio para mi salud mental personal cuando toco otros instrumentos. Toco la batería en otras dos bandas. Uno de ellos se llama "Fraulein", es un proyecto tipo punk, grunge, noise, desert vibes. De hecho, acabo de grabar algunas canciones hace unos días. La otra banda se llama "Jane Grey Black Orphan", que es un proyecto de estilo rock progresivo con mucho ambiente de las guitarras y yo agrego mi batería enojada a la mezcla que hace un combo realmente genial. En el bajo, me meto en proyectos aquí y allá, pero siempre es una especie de Rock. Me gusta usar fuzz y graves. Fingertyle Bajo sucio.
En composición musical, ¿Quién escribe tus canciones? ¿En qué te basas para escribir las canciones? ¿Estás trabajando en un sencillo o tal vez en un álbum?
TGC:
Para Tarah Who? Escribo las canciones y envío las pistas de demostración a Coralie para que pueda tener una idea del sentimiento y la vibra general de la canción. Luego me envía la pista con su forma de tocar y otras ideas y trabajamos así por un rato. En el estudio, vemos qué encaja mejor y ¡listo! Para mis otros proyectos, escribo mis partes de batería y para el bajo, depende, a veces toco lo que se ha escrito otras veces, escribo mi línea de bajo. Ya que acabamos de terminar de grabar un álbum, nos estamos enfocando en lanzarlo ahora. Siempre escribo, pero tiendo a enfocar mi escritura hacia el final del año cuando las cosas se ralentizan un poco y comenzar el próximo año con contenido nuevo.
​
Cuéntanos sobre tu nueva producción de Asian Blood, ¿en qué se basa la canción y por qué nació?
TGC:
En realidad, fue alrededor de mi cumpleaños. Nunca fui alguien que tuviera miedo de morir o de envejecer. Quiero decir que esas son cosas inevitables, ¿verdad? pero el TIEMPO me da miedo. Siempre estoy ansiosa por quedarme sin tiempo para hacer cosas. También me gusta hacer lo que dije que haría, así que a medida que pasa el tiempo y tengo menos tiempo para lograr mis objetivos, me asusta un poco. También hay mucha presión para que las mujeres en la industria del entretenimiento se mantengan al tanto de su apariencia juvenil para vender, esencialmente. Este tema obviamente me recordó al movimiento riot grrrl de los años 90 que, en mi opinión, siempre ha existido desde entonces. Tal vez inactivo, pero ha estado allí. Quería escribir una canción en honor a los músicos que nos allanaron el camino hoy. Son una inspiración y he aprendido mucho de ellos.
¿Alguna fecha en vivo que tengas para estos meses? ¿Algún evento en línea tal vez?
TGC:
Realmente no hacemos eventos en línea. Puede que cambie, pero aún no hemos encontrado la mejor manera de representar nuestra música. Vendremos a Europa en junio para tocar en algunos shows, y tenemos algunas fechas en la costa este ya programadas para septiembre. Estamos trabajando en más fechas, estamos pensando en la costa oeste, noroeste del Pacífico. :)
¿Cuáles son tus planes para este 2022? ¿Alguna sorpresa?
TGC:
¡Muchas sorpresas divertidas, sí! Soy muy buena guardando sorpresas. ¡Puedes preguntarle a mi esposa! :) Esto es todo lo que diré al respecto, pero asegúrese de seguirnos en Instagram @Tarahwho y www.tarahwho.com para conocer las últimas noticias. Estamos en otras plataformas de redes sociales, pero aquí es donde somos más activas y accesibles.
¿Algo más que quieras compartir con nosotros?
TGC:
¡Esto fue genial! ¡gracias por recibirnos!
¡Muchas gracias por tu tiempo para esta entrevista para Darkzen Dragón Metal Angels!
Info
​
https://www.instagram.com/tarahwho/
https://www.youtube.com/channel/UCNCYDjG2rZd1fI60TMMcsZQ