DARKZEN
DRAGON
METAL ANGELS
​
ROCK/METAL ON LINE
Model, hair & make-up: La Esmeralda
Photo: Heiner Seemann / GrautonStudio
Dress: Steampunk Decadence & Madame Mécanique
Earrings: Pinkabsinthe
Model Official of Darkzen Dragon On Line
La Esmeralda German Model
Victoria K
The Interview!
​
By Darkzen
28/03/20
Official Bio
​
Melbourne's Symphonic Metal singer/songwriter Victoria K made her mark on the rock and metal scene with the release of the debut single "Monster" in 2016, featuring guitar work by Brett Garsed. "Monster" brought with it radio play nationwide and in the UK and earned Victoria K a spot among the Top 5 Finalists for the 2016 Australian Independent Music Awards and second place in the Australian Songwriting Association competition. In the same year, Victoria traveled to Europe to work with world-renowned vocal coach Terry Siganos. Victoria K is currently putting her learned skills into action in the studio with production for the upcoming debut album.
On the 5th of May, 2019, Victoria K released her brand new single "Lacuna" distributed in Australia and New Zealand by Warner Music Group (Australia), which is the first offering from a debut album currently in the works.
On the 18th of May, 2019, Victoria K played the main support for Swiss Folk Metal giants Eluveitie at their Melbourne show and produced a performance that had the crowd chanting for an encore.
Victoria K's debut album is due for release in 2020 and features artists including Michalina Malisz (Eluveitie).
Thanks for this interview!! It is a pleasure for me this opportunity with you Victoria!
How are you Victoria?
Victoria K:
I'm very well. Thank you so much for taking the time to talk with me.
Tell us about Victoria's hobbies, hobbies, and musical influences? I know you like Symphonic Metal very much! Like me!
Victoria K:
It's great you love Symphonic Metal, there's just so much depth to the music.
My hobbies are Taekwondo, painting, writing, playing my instruments (Viola and Piano) and other creative outlets. I have so many musical influences, which can be heard throughout the album. I listen to a lot of bands and play different styles of music, but the bands that really influence my songwriting are Kamelot, Nightwish, Lacuna Coil, Eleine, Eluveitie and Evanescence. I think I also connect deeply with my Greek heritage, which also subtly (and not so subtly) sneaks its way into my songs.
Have you been to other bands before you formed your own musical band? Who are all its members? Everyone is talented, I've heard your two singles
Victoria K:
My musical journey has been quite interesting and I've been very lucky to have been involved in, and still involved in, some incredible projects with some amazing musicians over the years. I am currently recording with and form one half of a dual lead vocal set-up with a Malaysian Metal band – Silent Angel. They are a Symphonic Power Metal band and the sound is super Epic. I am also involved with Poets Of Madness, which is a global collaboration, comprises some incredible musicians from all around the World. Every member of Poets of Madness is from a different country - Australia, Egypt, Finland, Venezuela, and Germany.
The Victoria K band members are amazing, I love all of them and I'm so grateful to be working with such incredible musicians and humans. James is our drummer and apart from being very talented he is super funny and an amazing person, always lifting the mood. Julia – our guitarist is a lot like me. She's like my sister. She has had a lot of experience in her other band Enlight and is a very technical player. Marty, our bass player, is just super chilled and has a great vibe. He is so friendly but super focused and a real asset to the band. Sheri, our extreme vocalist, is just amazing and also like a sister. She is hilarious and I love her. That voice! Well, just wait till you hear her – just insanely outstanding.
You have an excellent voice, vocal gravelly voice and very clean, what is your vocal training?
Victoria K:
Oh, thank you so much. I have been training for about 11 years. I started off at my dance school with Musical Theatre type songs and then moved to a more contemporary training method. In the last five years I have been taking classical training and I am currently undertaking Opera training through an incredibly talented vocal coach and beautiful lady, who sings with Opera Australia, Victoria Opera and Melbourne Opera.
I feel it is so important to maintain good vocal health and to have a solid understanding of your instrument, especially as a singer and technique is the foundation for that.
You have excellent cover songs like covers include Iron Maiden's "The Trooper", Nightwish's "Last Ride of the Day", Metallica's "Nothing Else Matters" and Kamelot's "Insomnia", How is this love for Symphonic Metal born?
Victoria K:
What a great question and there is a strange story behind it. When I was about 9 years old I heard Evanescence - My Immortal. Amy Lee's voice was so scarily haunting. I had never heard anything like that before and I ran out of the room crying, hahahahaha, but I just couldn't get that song and that sound out of my head. I was scared but so drawn to it at the same time. Just a weird but incredible feeling. Once I heard Amy Lee sing Bring Me To Life, I loved it. So, I guess we can blame Amy Lee for my love of the genre – thank you Amy! Evanescence has remained one of my biggest influences ever since and it was amazing to meet Amy a few years back during Evanescence's tour of Australia.
Darkzen:
Excellent story! And a big shout out to Amy Lee! Amy you have a big fan!
Do you like other heavier genres within Metal? Like which ones?
Victoria K:
I do like other heavier genres. I listen to melodic death metal, so bands like Arch Enemy and Once Human. I have also been caught listening to Cannibal Corpse. Their musicianship is just amazing.
Now about your next release, will the two previous singles be or are they a sample of the style of your debut album?
Victoria K:
Monster, which was released in 2016 is not really what I do anymore. That was one of my first songs ever. Lacuna more accurately reflects the album and is featured on the Album. There are also a couple of compositional surprises on the album and I am really looking forward to sharing our sound.
The production was complex, complicated, simple or? Since it took time to develop it
Victoria K:
The production was an interesting process. It takes time, of course. The hardest was selecting the songs from all the material I had. That took a while. Trying to select a group of songs that are great individually but that also tell a story and mesh across the whole album, can be quite a challenge. I can tell you we left some songs off the album that I absolutely loved because they didn't work with the flow or the vibe of the album.
Each song had different production challenges and complexities, but I think with the help of my incredible producer Lee Bradshaw and his team we overcame them and have created an album we are extremely proud of. I left all the organizing to Lee and he was incredible with how he coordinated all the musicians and the orchestrations. We used an orchestra in Budapest for all the symphonies, Michalina Malisz was amazing and so giving with her role in Shroud Of Solitude, just an amazing and beautiful lady, and all the mixing and mastering was done in the USA. So really, this album is truly a Global Project and shows how music can bring the World together. Musicians really are living in a blessed era for creating music.
Also with the collaboration of Sheri Vengeance in the song Freedom Uncharted! Tell us how was the experience?
Victoria K:
Sheri is absolutely amazing! I love her to bits and she's like my big sister. Working with her was really cool and I got some insight into her vocal style. I loved bouncing ideas around and we got to learn from each other. She is incredible to work with and an amazing friend.
You also have a guest to Michalina Malisz from Eluveitie band! How was that collaboration?
Victoria K:
It's incredible to have Michalina involved. When I found out she was playing on the album I was so excited. She is a great musician and so easy to work with. She is very open, giving and incredibly hard-working. Just a really beautiful soul. I got to meet her when we supported Eluveitie in Melbourne and it was wonderful to have that time with her.
The lyrics of your album's songs were made by you? What is the basis or theme of the sound and lyrics of the album?
Victoria K:
Yes, I wrote all the lyrics on the album, except for the bridge in Matrix which was provided by Sheri. The album, I feel, is an exploration of the human soul or essence (Essentia) and humanity itself and the direction we're heading towards. I guess it's really about our existence as a species and the inner World that defines us.
What do you say to your fans outside of Australia? Like here in Latin America, Victoria K that has to show us this 2020?
Victoria K:
I really want to thank all our fans from all over the world for their support. I can't explain how grateful we are to have the fans we do and to be able to experience this journey with you all. We can't wait to share with everyone what we have created, and we will be releasing some singles before the album is released. Thank you, everyone, for being a part of this amazing experience.
Any next tour in Europe or North America?
Victoria K:
Our focus is heavily on the Album release, but a tour of Europe is definitely under discussion. At this point, we are just extremely excited to be sharing Essentia with all our fans.
Something else you would like to share with us?
Victoria K:
I just wanted to thank you for taking the time to talk with me and we can't wait to share the album with everyone.
Thank you very much for your time for this interview! For Darkzen Dragón Metal Angels!
Info
https://www.victoriakmusicofficial.com/
https://www.facebook.com/victoriakofficial/
https://www.instagram.com/victoria_k_official/
https://www.youtube.com/channel/UC4hQDGDErqcmakKo-wVjWoA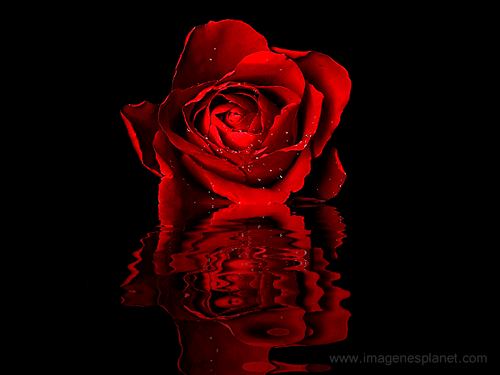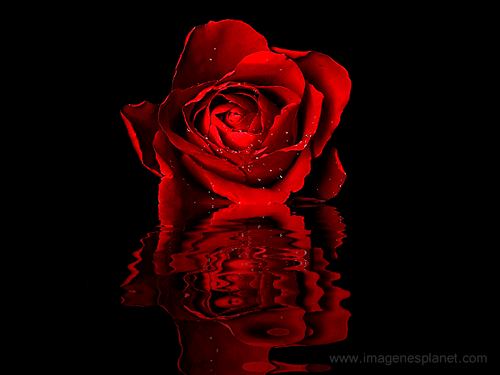 Victoria K
La Entrevista!
​
Por Darkzen
28/03/20
Bio Oficial
​
La cantante y compositora de Symphonic Metal de Melbourne, Victoria K, dejó su huella en la escena del rock y el metal con el lanzamiento del sencillo debut "Monster" en 2016, con el trabajo de guitarra de Brett Garsed. "Monster" trajo consigo la radio en todo el país y en el Reino Unido y le valió a Victoria K un lugar entre los 5 mejores finalistas para los Premios de Música Independiente de Australia 2016 y el segundo lugar en la competencia de la Asociación Australiana de Composición de Canciones. En el mismo año, Victoria viajó a Europa para trabajar con el entrenador vocal de renombre mundial Terry Siganos. Victoria K actualmente está poniendo en práctica sus habilidades aprendidas en el estudio con la producción del próximo álbum debut.
​
El 5 de mayo de 2019, Victoria K lanzó su nuevo sencillo "Lacuna" distribuido en Australia y Nueva Zelanda por Warner Music Group (Australia), que es la primera oferta de un álbum debut actualmente en preparación.
​
El 18 de mayo de 2019, Victoria K jugó el apoyo principal para los gigantes suizos del metal folklórico Eluveitie en su show de Melbourne y produjo una actuación que hizo que la multitud cantara un bis.
El álbum debut de Victoria K se lanzará en 2020 y presenta artistas como Michalina Malisz (Eluveitie).
Gracias por esta entrevista!! ¡Para mí es un placer esta oportunidad contigo Victoria!
​
Como estas Victoria?
​
Victoria K:
​
Estoy muy bien. Muchas gracias por tomarte el tiempo por hablar conmigo.
​
¿Cuéntanos sobre los pasatiempos, pasatiempos e influencias musicales de Victoria? ¡Sé que te gusta mucho el metal sinfónico! ¡Como yo!
​
Victoria K:
Es genial que ames el Symphonic Metal, hay tanta profundidad en la música.
Mis pasatiempos son el Taekwondo, pintar, escribir, tocar mis instrumentos (Viola y Piano) y otros medios creativos. Tengo muchas influencias musicales, que se pueden escuchar en todo el álbum. Escucho muchas bandas y toco diferentes estilos de música, pero las bandas que realmente influyen en mi composición son Kamelot, Nightwish, Lacuna Coil, Eleine, Eluveitie y Evanescence. Creo que también me conecto profundamente con mi herencia griega, que también se infiltra sutilmente (y no tan sutilmente) en mis canciones.
​
¿Has estado en otras bandas antes de formar tu propia banda musical? ¿Quiénes son todos sus miembros? Todos son talentosos, he escuchado tus dos sencillos
​
Victoria K:
​
Mi viaje musical ha sido bastante interesante y he tenido mucha suerte de haber estado involucrada y aún involucrada en algunos proyectos increíbles con algunos músicos increíbles a lo largo de los años. Actualmente estoy grabando con y forma la mitad de una configuración vocal dual principal con una banda de metal de Malasia: Silent Angel. Son una banda Symphonic Power Metal y el sonido es súper épico. También estoy involucrada con Poets Of Madness, que es una colaboración global, que comprende algunos músicos increíbles de todo el mundo. Cada miembro de Poets of Madness es de un país diferente: Australia, Egipto, Finlandia, Venezuela y Alemania.
Los miembros de la banda Victoria K son increíbles, los amo a todos y estoy muy agradecida de trabajar con músicos y humanos tan increíbles. James es nuestro baterista y, aparte de ser muy talentoso, es súper divertido y una persona increíble, siempre levanta el ánimo. Julia: nuestro guitarrista se parece mucho a mí. Ella es como mi hermana. Ella ha tenido mucha experiencia en su otra banda Enlight y es una jugadora muy técnica. Marty, nuestro bajista, es súper relajado y tiene un gran ambiente. Es muy amigable pero súper enfocado y un activo real para la banda. Sheri, nuestra vocalista extrema, es simplemente increíble y también como una hermana. Ella es graciosa y la amo. ¡Esta voz! Bueno, solo espera hasta que la escuches, increíblemente excepcional.
​
Tienes una voz excelente, voz grave y muy limpia, ¿cuál es tu entrenamiento vocal?
​
Victoria K:
Oh muchas gracias. He estado entrenando durante unos 11 años. Comencé en mi escuela de baile con canciones tipo teatro musical y luego pasé a un método de entrenamiento más contemporáneo. En los últimos cinco años he estado tomando entrenamiento clásico y actualmente estoy entrenando en Opera a través de un entrenador vocal increíblemente talentoso y una bella dama, que canta con Opera Australia, Victoria Opera y Melbourne Opera.
​
Siento que es muy importante mantener una buena salud vocal y tener una comprensión sólida de su instrumento, especialmente como cantante y la técnica es la base para eso.
​
Tienes excelentes canciones versiones como "The Trooper" de Iron Maiden, "Last Ride of the Day" de Nightwish, "Nothing Else Matters" de Metallica y "Insomnia" de Kamelot. ¿Cómo nace este amor por Symphonic Metal?
​
Victoria K:
​
Qué gran pregunta y hay una historia extraña detrás de ella. Cuando tenía unos 9 años escuché a Evanescence - My Immortal. La voz de Amy Lee era tan inquietante. Nunca antes había escuchado algo así y salí corriendo de la habitación llorando, jajajajaja, pero no pude sacar esa canción y ese sonido de mi cabeza. Estaba asustada pero tan atraída al mismo tiempo. Solo un sentimiento extraño pero increíble. Una vez que escuché a Amy Lee cantar Bring Me To Life, me encantó. Entonces, supongo que podemos culpar a Amy Lee por mi amor por el género. ¡Gracias, Amy! Evanescence ha seguido siendo una de mis mayores influencias desde entonces y fue increíble conocer a Amy hace unos años durante la gira de Evanescence por Australia.
​
Darkzen:
​
Excelente historia! Y un gran saludo a Amy Lee! Amy tienes una gran fan!
​
¿Te gustan otros géneros más pesados dentro del metal? ¿Como cuáles?
​
Victoria K:
​
Me gustan otros géneros más pesados. Escucho death metal melódico, así que bandas como Arch Enemy y Once Human. También me han pillado escuchando Cannibal Corpse. Su musicalidad es simplemente increíble.
Ahora, sobre tu próximo lanzamiento, ¿serán los dos sencillos anteriores o son una muestra del estilo de tu álbum debut?
​
Victoria K:
​
Monster, que se lanzó en 2016, ya no es realmente lo que hago. Esa fue una de mis primeras canciones. Lacuna refleja con mayor precisión el álbum y aparece en el álbum. También hay un par de sorpresas compositivas en el álbum y tengo muchas ganas de compartir nuestro sonido.
​
La producción fue compleja, complicada, simple o? Como tomó tiempo desarrollarlo
​
Victoria K:
​
La producción fue un proceso interesante. Lleva tiempo, por supuesto. Lo más difícil fue seleccionar las canciones de todo el material que tenía. Eso tomó un tiempo. Intentar seleccionar un grupo de canciones que sean geniales individualmente pero que también cuenten una historia y se mezclen en todo el álbum, puede ser todo un desafío. Puedo decirles que dejamos algunas canciones del álbum que me encantaron porque no funcionaron con la fluidez o el ambiente del álbum.
Cada canción tuvo diferentes desafíos y complejidades de producción, pero creo que con la ayuda de mi increíble productor Lee Bradshaw y su equipo los superamos y hemos creado un álbum del que estamos extremadamente orgullosos. Le dejé toda la organización a Lee y él fue increíble con la forma en que coordinó a todos los músicos y las orquestaciones. Usamos una orquesta en Budapest para todas las sinfonías, Michalina Malisz fue increíble y tan generosa con su papel en Shroud Of Solitude, solo una dama increíble y hermosa, y toda la mezcla y masterización se realizó en los Estados Unidos. Así que realmente, este álbum es verdaderamente un Proyecto Global y muestra cómo la música puede unir al Mundo. Los músicos realmente viven en una era bendecida para crear música.
​
¡También con la colaboración de Sheri Vengeance en la canción Freedom Uncharted! Cuéntanos cómo fue la experiencia?
​
Victoria K:
​
¡Sheri es absolutamente increíble! La amo en pedazos y es como mi hermana mayor. Trabajar con ella fue realmente genial y obtuve una idea de su estilo vocal. Me encantaba intercambiar ideas y aprendimos unos de otros. Es increíble trabajar con ella y una amiga increíble.
¡También tienes un invitado a Michalina Malisz de la banda Eluveitie! ¿Cómo fue esa colaboración?
​
Victoria K:
​
Es increíble tener a Michalina involucrada. Cuando descubrí que estaba tocando en el álbum, estaba tan emocionada. Es una gran música y es muy fácil trabajar con ella. Ella es muy abierta, generosa e increíblemente trabajadora. Solo un alma realmente hermosa. Llegué a conocerla cuando apoyamos a Eluveitie en Melbourne y fue maravilloso tener ese tiempo con ella.
​
¿La letra de las canciones de tu álbum fue hecha por ti? ¿Cuál es la base o el tema del sonido y la letra del álbum?
​
Victoria K:
​
Sí, escribí todas las letras del álbum, excepto el puente en Matrix que me proporcionó Sheri. El álbum, creo, es una exploración del alma o esencia humana (Essentia) y la humanidad misma y la dirección hacia la que nos dirigimos. Supongo que realmente se trata de nuestra existencia como especie y del mundo interior que nos define.
​
¿Qué le dices a tus fanáticos fuera de Australia? Como aquí en América Latina, ¿Victoria K que nos tiene que mostrar este 2020?
​
Victoria K:
​
Realmente quiero agradecer a todos nuestros fanáticos de todo el mundo por su apoyo. No puedo explicar lo agradecidos que estamos de tener a los fanáticos que hacemos y de poder experimentar este viaje con todos ustedes. No podemos esperar para compartir con todos lo que hemos creado, y lanzaremos algunos singles antes de que se lance el álbum. Gracias a todos por ser parte de esta increíble experiencia.
​
¿Alguna próxima gira en Europa o Norteamérica?
​
Victoria K:
​
Nuestro enfoque se centra principalmente en el lanzamiento del álbum, pero definitivamente se está discutiendo una gira por Europa. En este punto, estamos extremadamente emocionados de compartir Essentia con todos nuestros fanáticos.
​
¿Algo más que quieras compartir con nosotros?
​
Victoria K:
​
Solo quería agradecerte por tomarte el tiempo de hablar conmigo y no podemos esperar para compartir el álbum con todos.
​
¡Muchas gracias por tu tiempo para esta entrevista! ¡Para Darkzen Dragón Metal Angels!
​
Información
​
https://www.victoriakmusicofficial.com/
https://www.facebook.com/victoriakofficial/
https://www.instagram.com/victoria_k_official/
https://www.youtube.com/channel/UC4hQDGDErqcmakKo-wVjWoA
https://twitter.com/VictoriaK2004
| | |
| --- | --- |