DARKZEN
DRAGON
METAL ANGELS
​
ROCK/METAL ON LINE
Model, hair & make-up: La Esmeralda
Photo: Heiner Seemann / GrautonStudio
Dress: Steampunk Decadence & Madame Mécanique
Earrings: Pinkabsinthe
Model Official of Darkzen Dragon On Line
La Esmeralda German Model
Rebecca Spörl!
The Interview!
By Darkzen
07/02/2021
Official Bio
The vocalist Rebecca Spörl grew up in the small German village Pottenstein. She moved to Finland six years ago to start her own metal band. While she was studying to become a professional singer in Turku, she found Helsinki based band Averlanche, who were looking for a singer at the time. She got the job and travelled over 170 km by bus every week to attend band practice. Now she lives in Helsinki, is fluent in Finnish and working on her dream of touring the world with her band.
​
A Brief History
​
Averlanche was founded in Helsinki, Finland, in early 2017. During the same year they recorded their first demo "The Machinery of Life". After the release of the demo and the first few gigs it was time to record their first full length album. They wanted to have an experienced producer to guarantee the best result so they contacted Hiili Hiilesmaa who suggested that they should record the album in Punkalaidun with Arttu Sarvanne. The band spent 12 days in the beautiful countryside of Finland and recorded 10 songs for their debut album.
​
Hi! Thanks a lot! For your time for the interview! and the opportunity, Welcome to Darkzen Dragon Metal Angels 2021!
​
Rebecca:
​
Thank you so much for having me!
​
How are you Rebecca? May all your loved ones be well!
​
Rebecca:
​
I'm fine thanks! It has been stressful for me, but I was on my winter break so I could relax for a bit :)
​
Tell us a little about yourself, what are your musical influences?
​
Rebecca:
​
My biggest musical influence has always been Evancescence. When I started singing I didn't take any singing lessons, I just listened to Amy Lee sing and tried to learn from her. Later I also discovered Nightwish, Epica, Within Temptation, and other more melodic metal bands for myself, that influenced my singing as well.
​
What are your hobbies? Anything else you do
​
Rebecca:
​
There are so many things that I have done over the years, from ballet to martial arts and archery - who knows what I come up with next! At the moment my favorite hobby is athletic cheerleading. It combines acrobatics, stunts and many other things, so it never gets boring, there is always a new skill to learn! I am working in a day center for disabled people, which is a very social job, so I need a lot of time for myself at home to recharge my batteries. My favorite way of relaxing are cooking something good, playing video games and reading fantasy books.
​
Darkzen:
​
Very well!
​
Why create a band with this unique sound? Were you in any other bands?
​
Rebecca:
​
I have "tested out" many other bands over time, but it just never felt right. When I heard Antti Kopra's demo of the song "The Sounds of Insomnia" I immediately fell in love with the beautiful melody so I decided to reach out to him. Already at our first practice I felt that this is meant to be.
​
Your voice, soft and white, do you have singing technique or how do you train it?
​
Rebecca:
​
I taught myself how to sing by listening to my favorite artists and trying out the different techniques that they use. When I moved to Finland I applied to the conservatory of Turku to study music, singing and piano. That's when I started getting singing lessons for about 1,5 years. It was useful to me, but I prefer to practice by myself. Even my singing teacher said I seem to learn best by imitating different techniques, that is why she rarely explained to me what to do, she usually sang it for me and I imitated it! That is still how I work, if I hear something I am not able to do, I listen to it and practice it until I can do it too. Soundwise I don't want to imitate other singers, I just try to learn about their techniques. I think it is beautiful that every person has their own unique voice and style of singing. If you turn on mainstream radio nowadays everyone sounds the same. We should be proud of what makes us different!
​
How about the expectation of this debut album "LIFE'S PHENOMENON" in your country? And in general?
​
Rebecca:
We are not that well known yet, but we do have fans that were waiting for our release patiently. Now that the album is out, we have gotten very good feedback and we are of course working on the next one! This could take a while though. At the moment our focus is on practicing new songs and prepare for a possible tour. According to Instagram most of our fans are from Brazil, US, Mexico and Argentina, it would be amazing to go there to perform someday! :)
​
Tell us about the creation of the musical composition of your album, the best songs for you and why?
​
Rebecca:
​
Our keyboard player Antti Kopra has written all of the songs on our debut album. Usually the process is that Antti gives us a computer file of the song and we learn our parts. However, the song is never completely ready. Everyone makes changes to their own parts and we experiment a lot with them at band practice until we agree on a final version that will be recorded. My favorite song of our first album is "Circus". It is fun to sing and I really love the magical atmosphere it creates. I especially like the poem in the middle of the song. When I heard the recording with the poem for the first time I cried, because I found it so beautiful. Another song that I really like is "The Diamond Hills", because it always makes me feel good and it reminds me of the music video shoot. I had so much fun that day, it was very exciting!
​
Was there any difficulty recording, composing or producing this album?
​
Rebecca:
​
Luckily we did not have any difficulties. Our album was already recorded when corona started spreading, so it only affected our touring.
​
What does mean the cover art of your album, a small tent in a city?
​
Rebecca:
​
The meaning is hidden in the lyrics ;)
​
Any new video in production for this album?
​
Rebecca:
​
There are no plans to make another video at the moment, but I will personally make sure that there will be more videos in the future, since I had so much fun doing the first one, haha!
​
I think maybe a date for a tour is a bit hasty, but online, will you launch a small concert through a social network?
​
Rebecca:
​
We have been discussing online concerts, but there is nothing planned so far.
​
Rebecca, What dreams and goals do you have for this year?
​
Rebecca:
​
My goals for 2021 are finally going on tour with my band and graduating from university! I am studying social services at the moment, and if everything goes well I will get my degree in December 2021. Wish me luck!
​
Darkzen:
​
Good luck!
​
Your fans and the band, what can you tell them?
​
Rebecca:
​
We are all very sad that we cannot give any concerts at the moment, but we are definitely planning to tour as soon as it is safely possible! We are so thankful for each and every one of you listening to our music and contacting us on social media. Stay healthy and hopefully we will meet at one of our concerts someday! :)
​
What else do you want your followers to know? Do you share something else?
​
Rebecca:
​
You should follow us on social media, then you will be the first to know about concerts and new releases!
​
Instagram: https://www.instagram.com/averlanche.official/
Facebook: https://www.averlanche.com/
​
Thank you for listening to our music! \m/
​
Thank you very much for this interview for Darkzen Dragon Metal Angels!
​
Rebecca:
​
Thank you! Happy and a successful 2021! :)
​
Info:
​
Webpage: https://www.averlanche.com/
Facebook: https://www.facebook.com/Averlanche/
Instagram: https://www.instagram.com/averlanche.official/
Spotify: https://spoti.fi/38eSqw7
Apple Music: https://apple.co/2JIpYZx
Amazon: https://amzn.to/36bxP9o
Deezer: https://www.deezer.com/en/artist/13654059
YouTube: https://www.youtube.com/channel/UCB-TWS9j7hEYpgp0DxWgHpA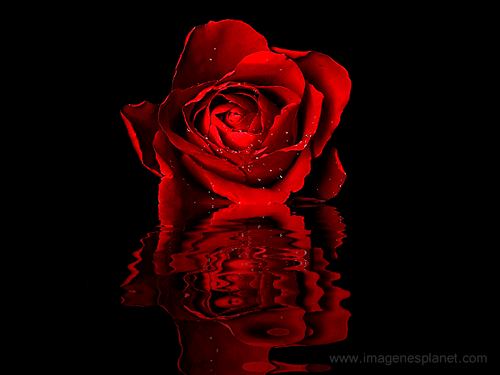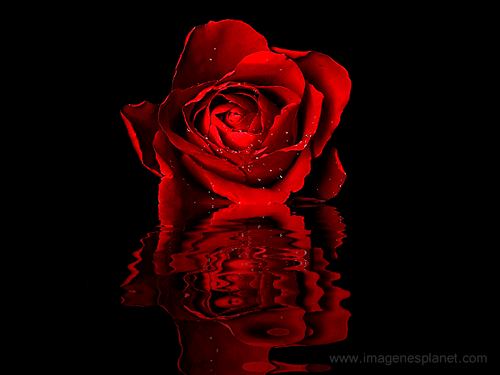 Rebecca Spörl!
La Entrevista!
Por Darkzen
07/02/2021
Bio Oficial
La vocalista Rebecca Spörl creció en el pequeño pueblo alemán de Pottenstein. Se mudó a Finlandia hace seis años para comenzar su propia banda de metal. Mientras estudiaba para convertirse en cantante profesional en Turku, encontró la banda Averlanche, con sede en Helsinki, que en ese momento buscaba un cantante. Consiguió el trabajo y viajó más de 170 km en autobús cada semana para asistir a la práctica de la banda. Ahora vive en Helsinki, habla finlandés con fluidez y trabaja en su sueño de recorrer el mundo con su banda.
​
Una historia breve
​
Averlanche se fundó en Helsinki, Finlandia, a principios de 2017. Durante el mismo año grabaron su primera demostración "The Machinery of Life". Después del lanzamiento de la demo y los primeros conciertos llegó el momento de grabar su primer álbum de larga duración. Querían tener un productor experimentado para garantizar el mejor resultado por lo que contactaron a Hiili Hiilesmaa quien sugirió que deberían grabar el álbum en Punkalaidun con Arttu Sarvanne. La banda pasó 12 días en la hermosa campiña de Finlandia y grabó 10 canciones para su álbum debut.
​
¡Hola! ¡Muchas gracias! ¡Por tu tiempo para la entrevista! y la oportunidad, ¡Bienvenida a Darkzen Dragon Metal Angels 2021!
​
Rebecca:
​
¡Muchas gracias por invitarme!
​
¿Cómo estás Rebecca? ¡Que todos tus seres queridos estén bien!
​
Rebecca:
​
¡Estoy bien gracias! Ha sido estresante para mí, pero estuve en mis vacaciones de invierno para poder relajarme un rato :)
​
Cuéntanos un poco sobre ti, ¿Cuáles son tus influencias musicales?
​
Rebecca:
​
Mi mayor influencia musical siempre ha sido Evancescence. Cuando comencé a cantar no tomé lecciones de canto, solo escuché cantar a Amy Lee y traté de aprender de ella. Más tarde también descubrí Nightwish, Epica, Within Temptation y otras bandas de metal más melódico para mí, que también influyeron en mi canto.
​
¿Cuáles son tus aficiones? Cualquier otra cosa que hagas
​
Rebecca:
​
Hay tantas cosas que he hecho a lo largo de los años, desde ballet hasta artes marciales y tiro con arco, ¡quién sabe qué se me ocurrirá a continuación! Por el momento, mi pasatiempo favorito es el deporte de porristas. Combina acrobacias, acrobacias y muchas otras cosas, por lo que nunca se vuelve aburrido, ¡siempre hay una nueva habilidad que aprender! Trabajo en un centro de día para discapacitados, que es un trabajo muy social, por lo que necesito mucho tiempo para mí en casa para recargar las pilas. Mi forma favorita de relajarme es cocinar algo bueno, jugar videojuegos y leer libros de fantasía.
​
Darkzen:
​
Muy bien!
​
¿Por qué crear una banda con este sonido único? ¿Estuviste en otras bandas?
​
Rebecca:
​
He "probado" muchas otras bandas a lo largo del tiempo, pero nunca me sentí bien. Cuando escuché la demo de Antti Kopra de la canción "The Sounds of Insomnia", inmediatamente me enamoré de la hermosa melodía, así que decidí acercarme a él. Ya en nuestra primera práctica sentí que debía ser así.
​
Tu voz, suave y blanca, ¿tienes técnica de canto o cómo la entrenas?
​
Rebecca:
​
Me enseñé a cantar escuchando a mis artistas favoritos y probando las diferentes técnicas que utilizan. Cuando me mudé a Finlandia, apliqué al conservatorio de Turku para estudiar música, canto y piano. Fue entonces cuando comencé a recibir lecciones de canto durante aproximadamente 1,5 años. Me fue útil, pero prefiero practicar sola. Incluso mi profesora de canto dijo que parece que aprendo mejor imitando diferentes técnicas, por eso rara vez me explicaba qué hacer, ¡por lo general me lo cantaba y yo lo imitaba! Así es como trabajo, si escucho algo que no soy capaz de hacer, lo escucho y lo practico hasta que puedo hacerlo también. No quiero imitar a otros cantantes, solo trato de aprender sobre sus técnicas. Creo que es hermoso que cada persona tenga su propia voz y estilo de canto. Si enciendes la radio convencional hoy en día, todo el mundo suena igual. ¡Deberíamos estar orgullosos de lo que nos hace diferentes!
​
¿Qué tal la expectativa de este álbum debut "LIFE'S PHENOMENON" en tu país? ¿Y en general?
Rebecca:
​
No somos tan conocidos todavía, pero tenemos fans que esperaban pacientemente nuestro lanzamiento. Ahora que salió el álbum, hemos recibido muy buenos comentarios y, por supuesto, ¡estamos trabajando en el próximo! Sin embargo, esto podría llevar un tiempo. Por el momento nuestro enfoque está en practicar nuevas canciones y prepararnos para una posible gira. Según Instagram, la mayoría de nuestros fans son de Brasil, Estados Unidos, México y Argentina, ¡sería increíble ir allí a actuar algún día! :)
​
Cuéntanos sobre la creación de la composición musical de tu disco, las mejores canciones para ti y por qué?
​
Rebecca:
​
Nuestro teclista Antti Kopra ha escrito todas las canciones de nuestro álbum debut. Por lo general, el proceso es que Antti nos da un archivo de computadora de la canción y aprendemos nuestras partes. Sin embargo, la canción nunca está completamente lista. Todos hacen cambios en sus propias partes y experimentamos mucho con ellos en la práctica de la banda hasta que acordamos una versión final que se grabará. Mi canción favorita de nuestro primer álbum es "Circus". Es divertido cantar y me encanta la atmósfera mágica que crea. Me gusta especialmente el poema en medio de la canción. Cuando escuché la grabación con el poema por primera vez lloré, porque lo encontré tan hermoso. Otra canción que me gusta mucho es "The Diamond Hills", porque siempre me hace sentir bien y me recuerda a la grabación del video musical. Me divertí mucho ese día, ¡fue muy emocionante!
​
¿Hubo alguna dificultad para grabar, componer o producir este álbum?
​
Rebecca:
​
Por suerte no tuvimos ninguna dificultad. Nuestro álbum ya estaba grabado cuando el Corona comenzó a difundirse, por lo que solo afectó nuestras giras.
​
¿Qué significa la portada de tu álbum, una pequeña carpa en una ciudad?
​
Rebecca:
​
El significado está oculto en la letra;)
​
¿Algún video nuevo en producción para este álbum?
​
Rebecca:
​
No hay planes de hacer otro video por el momento, pero personalmente me aseguraré de que haya más videos en el futuro, ya que me divertí mucho haciendo el primero, ¡jaja!
​
Creo que quizás una fecha para una gira sea un poco apresurada, pero en línea, ¿lanzarán un pequeño concierto a través de una red social?
​
Rebecca:
​
Hemos estado hablando de conciertos online, pero hasta ahora no hay nada planeado.
​
Rebecca, ¿Qué sueños y metas tienes para este año?
​
Rebecca:
​
¡Mis metas para 2021 finalmente son ir de gira con mi banda y graduarme de la universidad! Estoy estudiando servicios sociales en este momento, y si todo va bien me graduaré en diciembre de 2021. ¡Deséame suerte!
​
Darkzen:
​
Mucha Suerte!
​
Tus fans y la banda, ¿Qué les puedes decir?
​
Rebecca:
​
Estamos muy tristes de que no podamos dar ningún concierto en este momento, ¡pero definitivamente estamos planeando hacer una gira tan pronto como sea posible! Estamos muy agradecidos de que todos y cada uno de ustedes escuchen nuestra música y se pongan en contacto con nosotros en las redes sociales. ¡Manténgase saludable y con suerte nos veremos en uno de nuestros conciertos algún día! :)
​
¿Qué más quieres que sepan tus seguidores? ¿Nos compartes algo más?
​
Rebecca:
​
¡Debes seguirnos en las redes sociales, entonces serás el primero en enterarte de conciertos y nuevos lanzamientos!
​
Instagram: https://www.instagram.com/averlanche.official/
Facebook: https://www.averlanche.com/
​
Gracias por escuchar nuestra música! \m/
​
¡Muchas gracias por esta entrevista para Darkzen Dragon Metal Angels!
​
Rebecca:
​
¡Gracias! ¡Feliz y un exitoso 2021! :)
​
Info:
​
Webpage: https://www.averlanche.com/
Facebook: https://www.facebook.com/Averlanche/
Instagram: https://www.instagram.com/averlanche.official/
Spotify: https://spoti.fi/38eSqw7
Apple Music: https://apple.co/2JIpYZx
Amazon: https://amzn.to/36bxP9o
Deezer: https://www.deezer.com/en/artist/13654059
YouTube: https://www.youtube.com/channel/UCB-TWS9j7hEYpgp0DxWgHpA
| | |
| --- | --- |