DARKZEN
DRAGON
METAL ANGELS
​
ROCK/METAL ON LINE
Model, hair & make-up: La Esmeralda
Photo: Heiner Seemann / GrautonStudio
Dress: Steampunk Decadence & Madame Mécanique
Earrings: Pinkabsinthe
Model Official of Darkzen Dragon On Line
La Esmeralda German Model
Camille and Kennerly Kitt!!!! Amazing!!!
The Muses of Harp!
By Darkzen
​
The Interview
08/10/2016
Harp, like you've never seen or heard before!
Camille and Kennerly Kitt are the world's only professional identical twin Harp Duo. Known as the "Harp Twins", Camille and Kennerly were classically trained and earned Bachelor of Music degrees in Harp Performance, graduating Summa Cum Laude. Not content to follow traditional classical boundaries, Camille and Kennerly embarked on their journey to bring the Harp where no harps have gone before – literally and musically. They are a radical harp duet revolution.
As virtuosos in their harp skills and pioneers of the Electric Harp, Camille and Kennerly perform internationally on both acoustic Concert Grand harps and modern electric harps. This dynamic rock Harp Duo is recognized for their remarkable duet harp arrangements and performances of songs by artists such as Guns N' Roses, Iron Maiden, Led Zeppelin, Metallica, Ozzy Osbourne, Aerosmith, AC/DC, Megadeth, The Rolling Stones, Blue Oyster Cult, Scorpions, The Police, Bon Jovi, Pink Floyd, U2, Journey and many more. The twins also arrange and perform TV and Movie Soundtrack, Anime, and Video Game hits. Some fan favorites include their renditions of music from Game of Thrones, The Walking Dead, Pirates of the Caribbean, The Elder Scrolls, Final Fantasy, Star Trek, Star Wars, Vikings, Doctor Who, Downton Abbey, Zelda, Mario, Silent Hill, Harry Potter, The Lord of the Rings, and The Hobbit. In addition to being prolific arrangers, Camille and Kennerly compose and perform their own original pieces for Harp Duet.
Camille and Kennerly's radical Duet Harp Revolution is changing the word's perception of the harp, and the way harp is played – one song at a time.
Thank you for this interview! Thank you!!! Very much!
It's our pleasure!
Tell us about you! ¿Who are Camille y Kennerly Kitt? You are amazing with the Harp!
Thank you! We are an internationally performing electric and acoustic rock harp duo.
¿How was your training musically?
We were trained classically and have Bachelor degrees in Harp Performance from a Conservatory of Music.
¿Which are your influences in the Rock and Metal?
We find musical inspiration everywhere. However, we are always most inspired by those who step out of the box: the people who take risks and defy conventionality. Music has always evolved through the people who aren't satisfied with the status quo. We are inspired by those who are always working constantly to improve their music and who do what they love. Probably our earliest musical influences were rock and classic rock because that is what our mom listened to. Classical music and composers also influenced us because we were trained classically; we took piano lessons starting when we were quite young (actually on a keyboard because we couldn't afford an actual piano) and learned all classical music. Our classical training gave us the skills that we later translated into arranging and performing contemporary music to the level that we do.
¿What does mean the Metal to you and What does means to you to make these compositions in such a beautiful instrument like Harp?
Although we were trained classically, we wanted to do something more than just play the music that harpists have been playing for centuries. So we taught ourselves to create our own arrangements of rock and metal music. As we have progressed in our arranging skills, we have been able to arrange increasingly complex music. Our classical training gave us the skills that we later translated into arranging and performing contemporary music to the level that we do. We arrange rock and metal in a very classical way.
Harp is definitely an under-used and forgotten instrument in modern music. Instruments like violin, piano and cello have been used in rock and metal music for decades, but harp has been left behind. It's more difficult for people to "find" our music and us because there are very few people who say "Hey, today I'm going to go online and find a harp cover of 'Fear of the Dark.'"
The support of our metal and hard rock covers has definitely been a surprise to us. We never expected that there would be a market for people listening to harps playing these genres, but we seemed to have created a sort of niche. We weren't sure how metal fans would react to hearing "their" music played on such stereotypically "angelic" instruments; but in the end, our love for this genre convinced us to arrange and perform it anyway. We were actually a little concerned before uploading our cover of "Fear of the Dark" that it would be too long for the attention span of music listeners on YouTube, but we were thrilled when it turned out to be our most popular cover ever!
We think that the classical world is behind accepting musicians who use "classical" instruments for music that isn't classical. We have people tell us on a regular basis that we should sit down, stop moving, and play the harp as it was "intended" to be played. However, we're hoping that that kind of narrow-minded thinking eventually disappears. Our radical Duet Harp Revolution is our way of showing the world that we make the harp rock. We want to break barriers, cross genres, and take the harp to where it has never been before – in every way!
Darkzen: I agree with you, inside or Rock Metal scene is very common to see these instruments accompanying the compositions, you do is to give another alternative! With Technical and without taking style.
¿Currently you have any projects, maybe new álbum?
We have just re-released our newly re-mastered Harp Fantasy album! We're very excited for our fans to hear our recordings with professional mastering done by our friend, Kevin Bartlett, in England. We included a bonus track for the re-release. We're working toward our Harp Attack 3 album and we're also saving and working to produce an album of our original music.
¿Would you like to do a duet with another female or male voice? With who?
Our dream female vocalist to collaborate with would be Stevie Nicks and our dream male vocalist to collaborate with would be Dave Mustaine or Bruce Dickinson. However, we would love to collaborate with any of the artists that we have covered.
¿What new material is prepared for the next year? Some advancement!!
We are already scheduling a lot of performances for 2017 and we have a lot of new music coming! We are rather secretive about our upcoming new covers, but we can promise many fun and rocking surprises! We have many more rock, metal, and soundtrack covers coming in 2017.
¿Will there be any Tour is your country?
We perform full-time for as our job. We currently go where we are hired to perform and that keeps us very busy. Hopefully some day when we have the funds, we'll have an official world tour.
¿Anything else you'd like to share my friend with your fans?
Thank you so much for your support! Our fans make our job the best job in the world and we're honored by all of the support that we receive.
Thank you very much for this super opportunity with you!
We would love readers to connect with us on our social media sites:
YouTube: http://www.youtube.com/user/CamilleandKennerly
Facebook: http://www.facebook.com/CamilleandKennerly
Instagram: http://instagram.com/camillekennerly
Twitter: http://twitter.com/CamilleKennerly
Google+: http://plus.google.com/+CamilleandKennerly
Snapchat: HarpTwins
We also have an e-mail newsletter: http://camilleandkennerly.fanbridge.com
​
​
​
​
Camille y Kennerly Kitt!!!! Asombrosas!!!
Las Musas del Arpa!
Por Darkzen
​
La Entrevista
08/07/2016
El Arpa, como nunca lo has visto o escuchado antes!
Camille y Kennerly Kitt son las gemelas del mundo profesional del arpa en Duo. Conocidas como las "Las Gemelas del Arpa", Camille y Kennerly tienen formación clásica y se graduaron de la Licenciatura en Música. No contentas de seguir los límites clásicos tradicionales, Camille y Kennerly se embarcaron en su viaje para llevar el arpa, donde no han ido antes - literal y musicalmente. Se trata de una revolución radical del arpa dúo.
Como virtuosas en sus habilidades del arpa y pioneras del arpa eléctrica, Camille y Kennerly realizan a nivel internacional en conciertos acústicos y cítaras eléctricas modernas. Este dinámico Arpa Rock Duo es reconocido por sus notables arreglos de arpa y actuaciones de canciones de artistas como Guns N 'Roses, Iron Maiden, Led Zeppelin, Metallica, Ozzy Osbourne, Aerosmith, AC / DC, Megadeth, The Rolling Stones, Blue Oyster Cult, Scorpions, The Police, Bon Jovi, Pink Floyd, U2, Journey y muchos más. Las gemelas también llevan a cabo performans para la TV, Sound Tracks de películas, anime, y video juegos. Algunos de los favoritos incluyen sus interpretaciones de música de Juego de Tronos, The Walking Dead, Piratas del Caribe, The Elder Scrolls, Final Fantasy, Star Trek, Star Wars, Vikings, el Doctor Who, Downton Abbey, Zelda, Mario, Silent Hill, Harry Potter, El Señor de los Anillos y El Hobbit. Además de ser prolíficas arreglistas, Camille y Kennerly componen e interpretan sus propias piezas originales para el Duo de Arpa.
Camille y Kennerly el dúo radical de la revolución del arpa está cambiando la percepción del mundo del arpa, y la forma en que se toca - una canción a la vez.
¡Gracias por esta entrevista! ¡¡¡Muchas Gracias!!!
¡El placer es nuestro!
¡Cuéntanos acerca de ustedes! ¿Quiénes son Camille y Kennerly Kitt? Son Sorprendentes con el arpa!
¡Gracias! Somos un performan Internacional, Dúo del Arpa Rock eléctrico y acústico
¿Cómo fue su formación musical?
Tuvimos formación clásica y obteniendo el grado en la interpretación de la arpa de un Conservatorio de Música.
¿Cuáles son sus influencias en el Rock y Metal?
Nos encontramos con un tema musical de todo el mundo. Sin embargo, siempre estamos más inspiradas por aquellas que dan un paso fuera de la caja: las personas que toman riesgos y desafían los convencionalismos. La música siempre ha evolucionado a través de las personas que no están satisfechos con el status quo. Nos sentimos inspiradas por aquellas que siempre están trabajando constantemente para mejorar su música y que hacen lo que les gusta. Probablemente nuestras primeras influencias musicales fueron el rock y el rock clásico, porque eso es lo que nuestra madre escuchó. Música clásica y compositores también nos influenciaron porque estábamos en formación clásica; tomamos clases de piano de partida cuando éramos muy jóvenes (en realidad en un teclado, ya que no podíamos permitirnos en un piano real) y aprendiendo toda la música clásica. Nuestra formación clásica nos dio las habilidades que más tarde traducido en la organización y realización de la música contemporánea al nivel de lo que hacemos.
¿Qué significa el Metal para ustedes y ¿Qué significa hacer estas composiciones en un hermoso instrumento tal como el Arpa?
Aunque fuimos entrenadas clásicamente, queríamos hacer algo más que simplemente reproducir la música que arpistas han estado tocando durante siglos. Así nos enseñamos a nosotras mismas para crear nuestros propios arreglos de música rock y metal. Como hemos progresado en nuestras habilidades, hemos sido capaces de componer música cada vez más compleja. Nuestra formación clásica nos dio las habilidades que más tarde traducido en componer y realización de música contemporánea al nivel de lo que hacemos. Arreglamos Rock y Metal de una manera muy clásica.
El Arpa es sin duda un instrumento muy poco usado y olvidado en la música moderna. Los instrumentos como violín, piano y cello se han utilizado en la música rock y el metal durante décadas, pero arpa se ha quedado atrás. Es más difícil para las personas a "encontrar" nuestra música y nosotros, porque hay muy pocas personas que dicen "Hey, hoy voy a conectarme y encontrar un cover de arpa de 'miedo a la oscuridad."
El apoyo de nuestros cover de metal y rock ha sido sin duda una sorpresa para nosotras. Nunca esperamos que hubiera un mercado para la gente que escucha tocar arpas en estos géneros, nosotras habíamos creado una especie de posición. No estábamos seguras de cómo los fans del Metal reaccionarían al escuchar "su" música reproducida en dichos instrumentos estereotípicamente "angelicales"; pero al final, nuestro amor por este género nos convenció para interpretar y llevarlo a cabo de todos modos. En realidad estuvimos un poco preocupadas antes de subir nuestra versión de "miedo a la oscuridad" que sería demasiado larga para abarcar la atención de los escuchas de música en YouTube, pero nos quedamos encantadas cuando resultó ser nuestra portada más popular de la historia!
Creemos que el mundo clásico está detrás de los músicos que acepten que utilicen instrumentos "clásicos" de la música que no es clásica. Tenemos gente que nos dice sobre estar sentadas sobre una base, dejar de movernos, y tocar el Arpa como estaba destinado. Sin embargo, esperamos que ese tipo de pensamiento de mente limitada con el tiempo desaparezca. Nuestro radical dúo de arpa es nuestra manera de mostrar al mundo que hacemos Rock de Arpa. Queremos romper las barreras, géneros cruzados, y tomar el arpa a donde nunca ha estado antes - en todos los sentidos!
Darkzen: Estoy de acuerdo con ustedes, dentro de la escena del Metal o Rock, es muy común ver esos instrumentos acompañando las composiciones, lo que hacen ustedes es dar otra alternativa! Con técnica y sin quitarle el estilo propio.
¿Actualmente tiene algún proyecto, tal vez un nuevo álbum?
Acabamos de volver a lanzar nuestro nuevo remasterizado álbum Harp Fantasy! Estamos muy emocionadas que nuestros fans puedan escuchar nuestras grabaciones con el profesionalismo realizado por nuestro amigo, Kevin Bartlett, en Inglaterra. Se incluyeron un bonus track para el re-lanzamiento. Estamos trabajando hacia nuestro álbum Harp Attack 3 y también estamos ahorrando y trabajando para producir un álbum de nuestra música original.
¿Les gustaría hacer algún dúo con otra voz femenina o masculina? ¿Con quién?
Nuestro sueño de colaborar con una vocalista sería Stevie Nicks y nuestro sueño vocalista masculino de colaborar sería con Dave Mustaine o Bruce Dickinson. Sin embargo, nos gustaría colaborar con alguno de los artistas de los que hemos hecho los covers.
¿Qué nuevo material se prepara para el próximo año? Alguno avance!!
Ya estamos programando una gran cantidad de actuaciones para 2017 y tenemos un montón de música nueva que viene! Somos más bien reservadas acerca de nuestros próximos covers, pero podemos prometer mucha diversión y sorpresas! Tenemos muchos más rock, metal, y sound track covers por venir en 2017.
¿Habrá alguna Tour es su país?
Llevamos a tiempo completo nuestro trabajo. Actualmente vamos donde nos contratan y eso nos mantiene muy ocupadas. Esperemos que algún día, cuando tengamos los fondos, tengamos una gira mundial oficial.
¿Hay algo más que le gustaría compartir mis amigas con sus fans?
¡Muchas gracias por su apoyo! Nuestros fans hacen que nuestro trabajo sea el mejor trabajo del mundo y estamos honradas por todo el apoyo que recibimos!
Nos encantaría que los lectores estén conectados con nosotras en nuestras redes sociales:
YouTube: http://www.youtube.com/user/CamilleandKennerly
Facebook: http://www.facebook.com/CamilleandKennerly
Instagram: http://instagram.com/camillekennerly
Twitter: http://twitter.com/CamilleKennerly
Google+: http://plus.google.com/+CamilleandKennerly
Snapchat: HarpTwins
E-mail newsletter: http://camilleandkennerly.fanbridge.com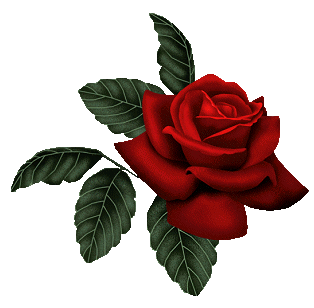 Now We Are Free (GLADIATOR Theme) - Harp Twins (Camille and Kennerly)