HellFox band!
The Interview!
By Darkzen
16/09/2022
Official Info
HellFox band, This January 21, the debut album of the Female band, "The Call", was released. The Members are: Greta Antico (vocals), Gloria Kaps (guitar), Priscilla Poe (bass/vocals) and Fedy Piscopo (drums). With a Goth/Melodic Death Metal sound and style with clean and rough vocals, from Italy to all of you the New HellFox band! The interview!
​
Cheers! Girls! Thank you very much for this interview! How have you all been? Welcome!
​
HellFox:
​
Hello everyone and thank you Darkzen for this wonderful opportunity! We are doing great, we are just back from a wonderful season of live concerts.
​
Tell us a little about you as a band, were you formed in these years during the pandemic, how was that organization and creation of the band? How did you interact with each other with this quarantine that we all went through, at a distance, but how was that beginning?
​
HellFox:
​
The band was born just before the pandemic fortunately, so that at least the members could work solidly even if remotely. During the pandemic of course we also had to work remotely, we often used streaming or 'Reaper' to record our tracks, fortunately, however, every now and then the virus would hit in a minor way and we could see each other.
​
Have any of you been in other bands? How was the musical career of all of you?
​
HellFox:
​
Each of us has had previous experience with other genres of music.
Greta has been in a pop and formerly rock band (Under the Wire).
Priscilla played in several punk bands early on (Mind Rain especially) and still plays in Morning Glory as well, which plays independent rock.
Gloria had an epic metal project before us.
Federica still plays now in the Alleyways who do independent punk.
in addition, some of us have also had experience in music from behind the scenes, in event organizations and tour managing.
​
Some of the most influential bands for you? Your musical style is Goth with Melodic Death Metal if I'm not mistaken.
​
HellFox:
​
Although the individual preferences of the members are differentiated, certainly as a common inspiration there are bands such as: Amorphis, In Flames, Dark Tranquillity, Black Sabbath, and in terms of singing, contemporary pop voices (Lady Gaga).
​
Now tell us how was the creation of your EP or album? Called "The Call" that was released on January 21st on Music For The Masses Records.
​
HellFox:
​
Some of the songs were written remotely, all of which was perfected in the rehearsal room, of course.

It's funny because most of the times Gloria plays a riff, she suddenly forget about it and Priscilla plays it again to consolidate the rythm and then Gloria says "wow that's a great riff!", and Priscilla replies "Of course, you played it 3 minutes ago!". It's absurd.

Sometimes Priscilla and Gloria just feel the same thing and feel very bonded, and in those moments they know they have to write: just some wine, pain and creativity. When songs are ready it's Federica that perfects the songs. The lyrics are written by Greta, she writes in "her own personal language" and then all together we translate the songs in english.
​
Did each of you make the lyrics? Because the name of the call?
​
HellFox:

The only one writing lyrics is Greta, the rest of the band just translate them. Greta writes inspired just by her life, her way to see life and to live it.

THE CALL is seen as the open call to everybody, of acceptance for who you are, being part of a big family.
​
Now about your official video for "Dead Star" that you guys shot with a real audience during this pandemic! Why that song? How was the experience of recording this video?
​
HellFox:
​
We actually had to do the filming "in a hurry" because we wrote that song specifically for the film of the same name. In fact, the video was shot by the DEMODAMI STUDIO crew.
Filming the video in the midst of the pandemic was both a small return to normalcy but also a risk, despite the fact that we kept all the expected safety rules.

About "The Call", do you all have a favorite song from your album? And why?
​
HellFox:
​
Surely we have a favorite song:
​
Greta, Priscilla and Federica prefer "your name," gloria prefers "haunted." The former because it is the one that most represents the evolutionary motion of our composition, the latter because it kicks ass
​
The cover of your album, what does it mean?
​
HellFox:
​
it depicts a female figure definitely reminiscent of the Norse deity of the dead Hel, who holds a fox in her arms. Both of these figures are symbols that invoke our name, inviting the listener to be part of our pack.
​
Your second video is "Our Lady of Sorrows", what does this song mean to you? The place is very beautiful and full of history.
​
HellFox:
​
The video represents the protagonist in search of an answer, she hears music and tries to follow it, she needs to find a solution to her problems and she looks for it through Our Lady of Sorrows. Instead she finds in her path the four of us, who in one way or another, guide her towards the Cathedral where we are playing. Of course, by the time she gets there, it will be too late. She will be left with a book though, and... who knows, it could be the solution to all her problems or her worst damnation…

The video was shot in the Ex Italcementi of Alzano Lombardo thanks to Richard Milella and Mr. Valsecchi, who takes care of the historic abandoned factory. The lead actress is Sarah Locatelli, a friend of the band. The video was shot by Elia Pavoni.
​
Do you have any dates for other presentations? Some news?
​
HellFox:
​
Except that a new video clip of the song RAISING was recently released, we are now taking time to write our second album. This fall we will return to doing live shows, and we hope to do concerts abroad as well. We are working on it.
​
Any online dynamics for your fans?
​
HellFox:

Our fans can contact us whenever they want on all our official social media, you can find us under the name HELLFOX OFFICIAL almost everywhere. However, we do not have 'Patreon' or other direct economic interaction platforms, so for now to support us you can ask us directly.
​
Anything else you would like to share with us?
​
HellFox:
​
For now the big news has all been revealed, we hope to surprise you in the coming times.
Stay tuned so you don't miss anything. And really, thank you for this amazing interview.
​
Thank you very much for your time for this interview for Darkzen Dragon Metal Angels!
Info
​
https://www.facebook.com/HellfoxOfficial
https://www.youtube.com/channel/UCqpx9Z3Yam2RRvdPF_jQp9g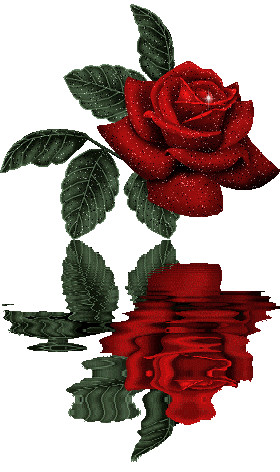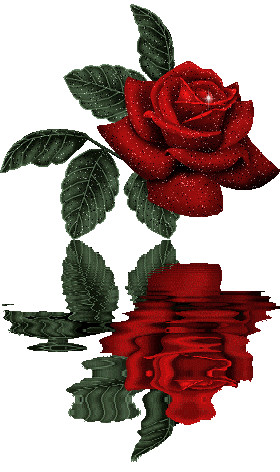 HellFox band!
La Entrevista!
Por Darkzen
16/09/2022
Info Oficial
Banda HellFox, Este 21 de enero se lanzó el álbum debut de la banda Femenina, "The Call". Los miembros son: Greta Antico (voz), Gloria Kaps (guitarra), Priscilla Poe (bajo/voz) y Fedy Piscopo (batería). Con un sonido y estilo Goth/Melodic Death Metal con voces limpias y ásperas, desde Italia para todos ustedes la banda New HellFox! ¡La Entrevista!
¡Saludos! ¡Muchachas! ¡Muchas gracias por esta entrevista! ¿Cómo han estado todas? ¡Bienvenidas!
HellFox:
¡Hola a todos y gracias Darkzen por esta maravillosa oportunidad! Lo estamos haciendo muy bien, acabamos de regresar de una maravillosa temporada de conciertos en vivo.
Cuéntanos un poco sobre ustedes como banda, se formaron en estos años durante la pandemia, ¿Cómo fue esa organización y creación de la banda? ¿Cómo interactuaron entre ustedes con esta cuarentena que pasamos todos, a la distancia, pero cómo fue ese comienzo?
HellFox:
La banda nació justo antes de la pandemia afortunadamente, por lo que al menos los miembros pudieron trabajar sólidamente aunque sea de forma remota. Durante la pandemia, por supuesto, también tuvimos que trabajar de forma remota, a menudo usábamos streaming o 'Reaper' para grabar nuestras pistas, sin embargo, afortunadamente, de vez en cuando el virus atacaba de forma menor y podíamos vernos.
​
¿Alguna de ustedes ha estado en otras bandas? ¿Cómo fue la carrera musical de todas ustedes?
HellFox:
Cada una de nosotras ha tenido experiencia previa con otros géneros musicales.
Greta ha estado en una banda de pop y antes de rock (Under the Wire).
Priscilla tocó en varias bandas de punk al principio (especialmente Mind Rain) y todavía toca en Morning Glory, que toca rock independiente.
Gloria tenía un proyecto de metal épico ante nosotras. Federica todavía toca ahora en los Alleyways que hacen punk independiente. Además, algunos de nosotros también hemos tenido experiencia en la música detrás de escena, en la organización de eventos y en la gestión de giras.
¿Algunas de las bandas más influyentes para ustedes? Su estilo musical es Gótico con Death Metal Melódico si no me equivoco.
HellFox:
Si bien las preferencias individuales de los integrantes son diferenciadas, ciertamente como inspiración común se encuentran bandas como: Amorphis, In Flames, Dark Tranquillity, Black Sabbath, y en cuanto al canto, voces pop contemporáneas (Lady Gaga).
Ahora cuéntanos ¿Cómo fue la creación de tu EP o álbum? Llamado "The Call" que fue lanzado el 21 de enero en Music For The Masses Records.
HellFox:
Algunas de las canciones fueron escritas a distancia, todo lo cual fue perfeccionado en la sala de ensayo, por supuesto.
Es divertido porque la mayoría de las veces Gloria toca un riff, de repente se olvida y Priscilla lo vuelve a tocar para consolidar el ritmo y luego Gloria dice "¡guau, ese es un gran riff!", y Priscilla responde "Por supuesto, lo tocaste 3 ¡hace minutos!". es absurdo
A veces Priscilla y Gloria simplemente sienten lo mismo y se sienten muy unidas, y en esos momentos saben que tienen que escribir: solo un poco de vino, dolor y creatividad. Cuando las canciones están listas, es Federica la que perfecciona las canciones. Las letras están escritas por Greta, ella escribe en "su propio idioma personal" y luego todas juntas traducimos las canciones al inglés.
¿Cada una de ustedes hizo la letra? Porque el nombre de The Call?
HellFox:
La única que escribe letras es Greta, el resto de la banda solo las traduce. Greta escribe inspirada solo en su vida, en su forma de ver la vida y de vivirla.
EL LLAMADO es visto como el llamado abierto a todos, de aceptación por lo que eres, siendo parte de una gran familia.
¡Ahora sobre su video oficial de "Dead Star" que grabaron con una audiencia real durante esta pandemia! ¿Por qué esa canción? ¿Cómo fue la experiencia de grabar este video?
HellFox:
De hecho, tuvimos que filmar "a toda prisa" porque escribimos esa canción específicamente para la película del mismo nombre. De hecho, el video fue filmado por el equipo de DEMODAMI STUDIO.
Filmar el video en medio de la pandemia fue tanto un pequeño regreso a la normalidad como un riesgo, a pesar de que mantuvimos todas las reglas de seguridad esperadas.
Acerca de "The Call", ¿tienen todas una canción favorita de su álbum? ¿Y por qué?
HellFox:
Seguro que tenemos una canción favorita:
Greta, Priscilla y Federica prefieren "tu nombre", gloria prefiere "encantada". El primero porque es el que más representa el movimiento evolutivo de nuestra composición, el segundo porque patea traseros.
La portada de su disco, ¿Qué significa?
HellFox:
Representa una figura femenina que definitivamente recuerda a la deidad nórdica del muerto Hel, que sostiene un zorro en sus brazos. Ambas figuras son símbolos que invocan nuestro nombre, invitando al oyente a formar parte de nuestra manada.
Su segundo video es "Nuestra Señora de los Dolores", ¿Qué significa para ustedes esta canción? El lugar es muy bonito y lleno de historia.
HellFox:
El video representa a la protagonista en busca de una respuesta, escucha música y trata de seguirla, necesita encontrar una solución a sus problemas y la busca a través de Nuestra Señora de los Dolores. En cambio, encuentra en su camino a los cuatro, que de una forma u otra la guiamos hacia la Catedral donde estamos jugando. Por supuesto, para cuando llegue allí, será demasiado tarde. Sin embargo, se quedará con un libro y... quién sabe, podría ser la solución a todos sus problemas o su peor condenación...
El video fue filmado en el Ex Italcementi de Alzano Lombardo gracias a Richard Milella y al Sr. Valsecchi, quienes cuidan la histórica fábrica abandonada. La actriz principal es Sarah Locatelli, amiga de la banda. El video fue filmado por Elia Pavoni.
¿Tienen fechas para otras presentaciones? ¿Algunas noticias?
HellFox:
Excepto que recientemente se lanzó un nuevo videoclip de la canción RAISING, ahora nos estamos tomando el tiempo para escribir nuestro segundo álbum. Este otoño volveremos a hacer shows en vivo y esperamos hacer conciertos en el extranjero también. Estamos trabajando en ello.
¿Alguna dinámica online para tus fans?
HellFox:
Nuestros fanáticos pueden contactarnos cuando lo deseen en todas nuestras redes sociales oficiales, nos pueden encontrar con el nombre HELLFOX OFICIAL en casi todas partes. Sin embargo, no contamos con 'Patreon' u otras plataformas de interacción económica directa, por lo que por ahora para apoyarnos puedes preguntarnos directamente.
¿Algo más que quieras compartir con nosotros?
HellFox:
Por ahora todas las grandes novedades han sido reveladas, esperamos sorprenderte en los próximos tiempos.
Estar atentos para no perderos nada. Y de verdad, gracias por esta increíble entrevista.
¡Muchas gracias por su tiempo para esta entrevista para Darkzen Dragón Metal Angels!
Info
​
https://www.facebook.com/HellfoxOfficial
https://www.youtube.com/channel/UCqpx9Z3Yam2RRvdPF_jQp9g