Ewiniar!
The Interview!
By Darkzen
03/02/2022
Official Bio
From a mutual love of dark, moody and melancholic Rock emerges the sound of exciting new Goth Metal band Ewiniar. Hailing from the Adriatic city of Split in Croatia, the husband-and-wife team comprised of Marin and Katarina Tramontana are exploring the broad range of their influences by producing music that represents a new dawn on the Rock horizon.
With their album 'Burning the Night' that has been released on November 19, 2021, Ewiniar are about to reaffirm their reputation as a band to be reckoned with. Moving beyond the shores of Croatia, their sound will herald a new age in Rock and show that the love of Goth is universal.
Thank you very much for having this interview with you! Talent and new music! Welcome! How are you?
Katarina:
Thank you very much for having us! We are doing very well, thank you. The excitement over the release of our album hasn't subsided yet, so we're quite engaged around the interview and promotion. It keeps us busy and helps us to forget, at least for a moment, about the coronavirus and its impact on the music industry.
Tell us a little about your music, what does the name of the band mean?
Marin:
our music arose from a shared love of melancholic and heavy music, which we both have been following for a long time. The name of the band comes from Micronesian mythology. We read somewhere that it means the god of thunder, but we also saw that there was a typhoon of the same name that ravaged East Asia in 2006. Since our family name means north wind, we decided to take the name Ewiniar because we could find some kind of connection to us.
What are your musical careers? Were both of you in any other musical group?
Katarina:
​
We both had some local bands and projects which have nothing to do with metal genre. Marin played in a rock band a long time ago and I sang in a jazz band a couple of years ago. Over time we realized we wanted to get away from cover bands and make our own story in the genre that we love the most.
What are the musical influences of the two of you?
Katarina:
There are many, really. I could never be loyal to one genre only so in my collection you may find artists ranging from Paradise Lost to Dead Can Dance, Vangelis, Nick Cave, Candlemass, The Sisters of Mercy and many others. If I have to pick a band from the metal genre, it's definitely Paradise Lost. They are truly unique and I have been listening to them since I was a teenager.
Marin:
I have to agree with Kate on this one. There are a lot of bands that I appreciate and the two of us have a similar taste. To this collection I would also add Type o Negative and Amorphis. They are really great bands.
Any favorite vocalists for the both of you? Any musician too?
Katarina:
When I was a teenager, my favorite vocalists were Dolores O Riordan and Tarja Turunen. Tarja was definitely one of the reasons why I even wanted to sing in a metal band. At the time that whole genre was very popular and we were all listening to bands such as The Gathering, Theatre of Tragedy, Tristania, Epica, Lacuna Coil, Within Temptation, etc.
As I grew up, my horizons widened. Nowdays, my favorite singers are Lisa Gerrard from Dead Can Dance and Toni Halliday from Curve. As for the musicians, I can't pick just one. I adore music and there are a lot of genius artists that I like.
Marin:
I will skip this question because it is very difficult for me to choose one person. It would have to be some hybrid of different people from different genres.
Do you have any special favorite songs on this album?
Marin:
Hm…maybe this could be the first song from the album – Against the Stream.
Katarina:
It is really hard to decide among all of them. It all depends on the mood I'm in. Today it could be "Against the Stream".
Who wrote the lyrics and who composed the music?
Marin:
I wrote the music, and Kate wrote all the lyrics. I think we have distributed roles and jobs fairly (laughs).
What does your album cover mean?
Marin:
We came up with the idea of ​​the cover quite by accident. On Instagram, we found a profile of English artist James Hutton, whose work we fell in love with at first sight. We immediately agreed that he would be a great choice for our album as it fits perfectly with our style and sense of aesthetics. It was a great pleasure to work with James. He is a very professional and talented artist. It was as if he knew exactly what we needed and what we would like. We wanted to have a mix of the occult, the mystical and the dark and I think the cover has all those elements.
Ewinar as a band as a group that are you two, what are you trying to tell us with your new debut album Burning the Night? It is Goth / Rock what is your proposal?
Marin:
I would say we are somewhere between genres. Some consider us goth metal, while others say we belong more to gothic rock. We don't worry too much about it, it's more important to us to do what we like and that we approach the whole process honestly. We understand that some will like it and some will not, but we are not really worried about that.
Their sound and style is modern and fresh! Listen to some songs from the new album, your voice Katarina is great! You have a beautiful voice like Sabine Dünser! There are many musical influences that I listen to and you have your own style, because you have that Middle Eastern style in some songs, am I right?
Katarina:
Thank you very much for the compliment! In singing, music and life in general I go with the attitude that it's best to be who you are. I am aware that there are a lot of singers who are technically far superior to me, but I don't think there's much benefit from trying to copy their singing style. I think the most important thing is to be honest with yourself, embrace your strengths and weaknesses and use them as best you can. It is possible that there are some Middle Eastern elements in our music. We were born and raised in Mediterranean area, where various influences have mingled.
How was the reception of your new album in your country?
Katarina:
We got a lot of positive comments, especially on the first single we released – Years of Heaven. There were also some great reviews from local magazines that we are very proud of.
How was your production under these pandemic conditions in your country? Have you had a live date with a reduced audience?
Marin:
Unfortunately, I would say that it is almost impossible to plan any live concert, at least for now. The numbers of people infected with coronavirus are growing every day, so it is difficult to organize concerts and other events. We hope that the situation will soon be better and that we will finally be able to perform in front of an audience. Of course, we want to perform live, but until the conditions for that are met, we will continue to release new material as duo.
Are you planning to make some new videos for your album?
Katarina:
We thought about it, but in the end we came to the conclusion that we wanted to invest resources in new material. We want to continue this process and create new songs. We don't want our story to be based solely on one album that we will promote to the extreme.
Have you thought about doing something live via online with any of your social networks?
Marin:
At the moment, no. Since we don't have a whole band gathered, we have no intention of bringing musicians together just for that occasion. Livestream is for established bands. For those who have just started it doesn't make much sense, at least in my opinion.
We really hope you can hear us at some club as soon as possible.
Any new news for your fans?
Katarina:
it is best to follow us on our social media pages, so you will always be up to date with the news. So far we don't have big announcements, but who knows what the rest of the year will bring (laughs).
Something else that friends want to share with us?
Marin:
Thank you for this very interesting and fun interview. We wish you and your readers to stay healthy, happy and heavy!
Katarina:
Thank you, they really enjoyed this interview. Best wishes to you and your readers.
Thank you very much for this opportunity to have this interview for Darkzen Dragon Metal Angels!
Info
https://www.facebook.com/ewiniarofficial
https://www.instagram.com/ewiniarofficial/
https://www.youtube.com/channel/UCUsjnpNGqkRMkPj7DL7yMyw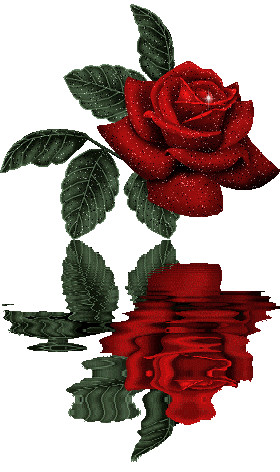 Ewiniar!
La Entrevista!
Por Darkzen
03/02/2022
Bio Oficial
De un amor mutuo por el rock oscuro, temperamental y melancólico surge el sonido de la nueva y emocionante banda de Goth Metal, Ewiniar. Provenientes de la ciudad adriática de Split en Croacia, el equipo de marido y mujer compuesto por Marin y Katarina Tramontana están explorando la amplia gama de sus influencias al producir música que representa un nuevo amanecer en el horizonte del rock.
Con su álbum 'Burning the Night' que se lanzó el 19 de noviembre de 2021, Ewiniar está a punto de reafirmar su reputación como una banda a tener en cuenta. Más allá de las costas de Croacia, su sonido anunciará una nueva era en el rock y mostrará que el amor por el gótico es universal.
¡Muchas gracias por tener esta entrevista con ustedes! ¡Talento y nueva música! ¡Bienvenidos! ¿Cómo están?
Katarina:
¡Muchas gracias por contar con nosotros! Estamos muy bien, gracias. La emoción por el lanzamiento de nuestro álbum aún no ha disminuido, por lo que estamos bastante comprometidos con la entrevista y la promoción. Nos mantiene ocupados y nos ayuda a olvidarnos, al menos por un momento, del coronavirus y su impacto en la industria musical.
Cuéntanos un poco sobre su música, ¿Qué significa el nombre de la banda?
Marín:
Nuestra música surgió de un amor compartido por la música melancólica y pesada, que ambos hemos seguido durante mucho tiempo. El nombre de la banda proviene de la mitología de Micronesia. Leímos en alguna parte que significa el dios del trueno, pero también vimos que hubo un tifón del mismo nombre que asoló el este de Asia en 2006. Como nuestro apellido significa viento del norte, decidimos tomar el nombre de Ewiniar porque pudimos encontrar algún tipo de conexión con nosotros.
¿Cuáles son sus carreras musicales? ¿Estaban ambos en algún otro grupo musical?
Katarina:
Ambos teníamos algunas bandas y proyectos locales que no tienen nada que ver con el género metal. Marín tocó en una banda de rock hace mucho tiempo y yo canté en una banda de jazz hace un par de años. Con el tiempo nos dimos cuenta de que queríamos alejarnos de las bandas de versiones y hacer nuestra propia historia en el género que más amamos.
¿Cuáles son las influencias musicales de ustedes dos?
Katarina:
Hay muchos, de verdad. Nunca podría ser leal a un solo género, por lo que en mi colección puedes encontrar artistas que van desde Paradise Lost hasta Dead Can Dance, Vangelis, Nick Cave, Candlemass, The Sisters of Mercy y muchos otros. Si tengo que elegir una banda del género metal, definitivamente es Paradise Lost. Son verdaderamente únicos y los he estado escuchando desde que era un adolescente.
Marín:
Tengo que estar de acuerdo con Kate en esto. Hay muchas bandas que aprecio y los dos tenemos un gusto similar. A esta colección también le sumaría Type o Negative y Amorphis. Son bandas realmente geniales.
¿Algún vocalista favorito de los dos? ¿Algún músico también?
Katarina:
Cuando era adolescente, mis vocalistas favoritas eran Dolores O Riordan y Tarja Turunen. Tarja fue definitivamente una de las razones por las que incluso quise cantar en una banda de metal. En ese momento todo ese género era muy popular y todos escuchábamos bandas como The Gathering, Theatre of Tragedy, Tristania, Epica, Lacuna Coil, Within Temptation, etc.
A medida que fui creciendo, mis horizontes se ampliaron. Hoy en día, mis cantantes favoritos son Lisa Gerrard de Dead Can Dance y Toni Halliday de Curve.
En cuanto a los músicos, no puedo elegir solo uno. Adoro la música y hay muchos artistas geniales que me gustan.
Marín:
Omitiré esta pregunta porque es muy difícil para mí elegir a una persona. Tendría que ser algún híbrido de diferentes personas de diferentes géneros.
¿Tienes alguna canción favorita especial en este álbum?
Marín:
Hm… tal vez esta podría ser la primera canción del álbum: Against the Stream.
Katarina:
Es realmente difícil decidir entre todos ellos. Todo depende del estado de ánimo que tenga. Hoy podría ser "Against the Stream".
¿Quién escribió la letra y quién compuso la música?
Marín:
Yo escribí la música y Kate escribió todas las letras. Creo que hemos repartido roles y trabajos de manera justa (risas).
¿Qué significa la portada de tu álbum?
Marín:
Se nos ocurrió la idea de la portada por casualidad. En Instagram encontramos un perfil del artista inglés James Hutton, cuyo trabajo nos enamoró a primera vista. Inmediatamente acordamos que sería una gran elección para nuestro álbum, ya que encaja perfectamente con nuestro estilo y sentido de la estética. Fue un gran placer trabajar con James. Es un artista muy profesional y talentoso. Era como si supiera exactamente lo que necesitábamos y lo que nos gustaría. Queríamos tener una mezcla de lo oculto, lo místico y lo oscuro y creo que la portada tiene todos esos elementos.
Ewinar como banda como grupo que son ustedes dos, ¿Qué intentan decirnos con su nuevo álbum debut Burning the Night? Es Goth/Rock ¿Cuál es su propuesta?
Marín:
Yo diría que estamos en algún lugar entre géneros. Algunos nos consideran metal gótico, mientras que otros dicen que pertenecemos más al rock gótico. No nos preocupamos demasiado por eso, es más importante para nosotros hacer lo que nos gusta y que abordemos todo el proceso con honestidad. Entendemos que a algunos les gustará y a otros no, pero no estamos realmente preocupados por eso.
¡Su sonido y estilo es moderno y fresco! Escucha algunas canciones del nuevo disco, tu voz Katarina es genial! ¡Tienes una voz hermosa como Sabine Dünser! Hay muchas influencias musicales que escucho y tú tienes tu propio estilo, porque tienen ese estilo del Medio Oriente en algunas canciones, ¿verdad?
Katarina:
¡Muchas gracias por el cumplido! En el canto, la música y la vida en general voy con la actitud de que lo mejor es ser quien eres. Soy consciente de que hay muchos cantantes que son técnicamente muy superiores a mí, pero no creo que haya mucho beneficio en tratar de copiar su estilo de canto. Creo que lo más importante es ser honesta contigo misma, abrazar tus fortalezas y debilidades y usarlas lo mejor que puedas. Es posible que haya algunos elementos del Medio Oriente en nuestra música. Nacimos y crecimos en la zona mediterránea, donde se han mezclado diversas influencias.
¿Cómo fue la acogida de su nuevo disco en su país?
Katarina:
Recibimos muchos comentarios positivos, especialmente en el primer sencillo que lanzamos: Years of Heaven. También hubo excelentes críticas de revistas locales de las que estamos muy orgullosos.
¿Cómo fue su producción en estas condiciones de pandemia en su país? ¿Has tenido una fecha en vivo con una audiencia reducida?
Marín:
Desafortunadamente, diría que es casi imposible planear un concierto en vivo, al menos por ahora. El número de personas infectadas con coronavirus crece cada día, por lo que es difícil organizar conciertos y otros eventos. Esperamos que la situación mejore pronto y que finalmente podamos actuar frente a una audiencia. Por supuesto, queremos tocar en vivo, pero hasta que se cumplan las condiciones para eso, continuaremos lanzando material nuevo como dúo.
¿Están planeando hacer algunos videos nuevos para su álbum?
Katarina:
Lo pensamos, pero al final llegamos a la conclusión de que queríamos invertir recursos en nuevo material. Queremos continuar este proceso y crear nuevas canciones. No queremos que nuestra historia se base únicamente en un álbum que promocionaremos al extremo.
¿Han pensado en hacer algo en directo vía online con alguna de sus redes sociales?
Marín:
Por el momento no. Dado que no tenemos una banda completa reunida, no tenemos intención de reunir a los músicos solo para esa ocasión. Livestream es para bandas establecidas. Para los que acaban de empezar no tiene mucho sentido, al menos en mi opinión. Realmente esperamos que puedan escucharnos en algún club lo antes posible.
¿Alguna noticia nueva para sus seguidores?
Katarina:
Lo mejor es que nos sigas en nuestras páginas de redes sociales, así siempre estarás al día con las novedades. Hasta ahora no tenemos grandes anuncios, pero quién sabe qué traerá el resto del año (risas).
¿Algo más que nuestros amigos quieran compartir con nosotros?
Marín:
Gracias por esta entrevista tan interesante y divertida. ¡Deseamos que tú y sus lectores se mantengan saludables, felices y pesados!
Katarina:
Gracias, realmente disfrutaron esta entrevista. Mis mejores deseos para ti y sus lectores.
¡Muchas gracias por esta oportunidad de tener esta entrevista para Darkzen Dragon Metal Angels!
Info
https://www.facebook.com/ewiniarofficial
https://www.instagram.com/ewiniarofficial/
https://www.youtube.com/channel/UCUsjnpNGqkRMkPj7DL7yMyw