DARKZEN
DRAGON
METAL ANGELS
​
ROCK/METAL ON LINE
Model, hair & make-up: La Esmeralda
Photo: Heiner Seemann / GrautonStudio
Dress: Steampunk Decadence & Madame Mécanique
Earrings: Pinkabsinthe
Model Official of Darkzen Dragon On Line
La Esmeralda German Model
Introtyl Band!
The Female Power Death Metal!
From México!2019
The Interview
By Darkzen
11/10/2019
Bio Official
​
Death metal band formed by four mexican women. Introtyl has 7 years experience on stage playing their own music, performed in the most recognized stages all over México, But also plying shows in many cities on tour though México and Canada as Headliners.
​
The most recognized female band in México that makes Death metal!
​
Death metal, a heavy, high-level genre and Introtyl's Mexicans have managed to position themselves at an excellent local and international level, as well as incursions into the United States and much of the Mexican Republic, Introtyl a stronger name within the Mexican metal scene!
​
Greetings! Thank you very much for having this interview!
​
How are you? Who are each? Introduce yourself please!
​
Introtyl
​
Hello, we are very well thanks, very happy for the interview! Introtyl we are Kary on vocals, May on drums, Rose playing guitar and Sariux Bassist.
​
Why did you decide on extreme music?
​
Introtyl
​
We always answer graciously that Death Metal chose us hehehe, joke; We really just wanted to play metal, and being together is that this music has been created with different influences. Music that we like, that we enjoy and that we have the fortune that people like and enjoy as well.
​
How was the beginning period of the band? For all those who have not listened to you
​
Introtyl
​
Really, as now, we just wanted to make music that would make us happy to play it, music that we enjoyed listening to and that was how our first EP "Inside of Violence" was given after many years, of course. But since then and until now we can say that we make very "crushing" music, we like it to be direct, to have many break downs; We really are not lovers of alone, at least not for Introtyl, we like it to be fast and thunderous. I think that would define it.
​
What does the name of Introtyl mean?
​
Introtyl
​
The word is the title of an Agathocles song, we loved the lyrics of the song, which is very small, it is like a paragraph nothing more and well the word itself, they invented it by merging "In" of "in" in English with "Trotyl" which is Trinitrotoluene or TNT, dynamite. It's something like "Being in the dynamite" so I think our name makes sense with our music.
​
Death, Melodic Death, Deathcore, Death / Black, Deathgrind or Brutal Death? And because
​
Introtyl
​
We don't wear a gender label. We play metal, as you mentioned, if perhaps "Extreme" Music People love to label and when they do, they always put us inside the "Death Metal" and then we would agree more on that hehe.
​
Darkzen
​
I agree! There are many labels but Death is beautifully brutal!
​
How have you felt and what was the experience you have gained by sharing the stage with bands of such trajectory? In your concerts of you
​
Introtyl
​
It has been incredible, because in truth, we cannot sometimes believe that we have shared the stage with bands with such a long history, that even many of them have influenced our lives and therefore our music. Making music and that people like it is wonderful, but also that thanks to this we have the opportunity to meet our musical heroes, share the stage with them and even better: That they like our music and advise us and congratulate is one of the best things we can live.
​
On the other hand, we learn a lot. We decided that we would not be affected by bad comments sometimes unfounded, attacking our music. There is music for everyone and for everything and we believe that having so much music because people can choose what they want to hear and what they don't, if someone doesn't like our music, they can surely find a band that fills it more and so on. We take constructive criticism, and also negative ones to learn from that. Since we do not pay attention to the criticisms that we know are only for attack and those things, we are better focused, so you learn everything.
​
What is it like to keep a metal band made up of girls in México? What do you think of the current situation in the music scene.
​
Introtyl
​
It is definitely not simple, but everything can be achieved through agreements and respect. At least in our case, we are somewhat emotional, we spend a lot of time together, traveling, in rehearsals, you know, then we can't help but get fond of each other and then in the end, the band started for a friendship and over the years we have strengthened Being friends makes us very strong, but at the same time it was hard for us to address certain issues so that some element did not feel "attacked" to mention that there should be improvements in their performance, etc. Sometimes to see each other as much, as in any family or work we also need to have space and little by little we have learned to respect that, to understand that we all have different personalities and that we must respect that. We converge on many things and that makes it great too, but in what it doesn't, it is better to think what we mean to show the disagreement and if we do not agree on something always propose something. We have already gone through some elements in the band with whom it does not converge and not in terms of personalities, but in the priorities and objectives of the band and therefore, we decide in democracy that these elements must be changed to move forward, always all with the intention to improve.
​
Who is in charge of the issues and write their lyrics? Do they reflect violence in today's society or ?
​
Introtyl
​
Kary is the one with the baton on that subject. For this last album, they only contributed a little bit in some minimal things Sariux and Bunny, who recorded the album and supported part of the production as well, but merely in some things to complete you already know rhymes or a paragraph. It is Kary who writes everything, who has all the ideas and develops them. We don't get into the violence of today's society, we don't talk about religion or politics. We like to get closer to issues of emotional and psychological issues, how a person affects their exterior and collapses their interior.
​
Would you like to have a duet or some collaboration with some other band of the Death genre? As which? Maybe he or she reads this!
​
Introtyl
​
We have always wanted to invite Terrence Hobbs from Suffocation, we are fortunate that he is our friend and he supports the band a lot, however we have not had a song in which we know that his style is perfect and complements a little ball, later maybe, no I know, I think of him at the moment but we admire many musicians and surely later we could have that fortune.
​
Darkzen
​
Suffocation is amazing on the Stage! I've seen them and WOW! Death Excellent
Male and female vocalist that you like?
​
Introtyl
​
We like many of course, it would not be fair to leave someone off the list, but Kary would definitely say that George Fisher of Cannibal Corpse, to mention one, since it is her favorite of the genre.
What can we expect from Introtyl this year? Tours, concerts, new album ...
​
Introtyl
​
This year has been very busy ... However not as much as 2018 hehe. The rest of the year (the interview has been answered at the end of September) we have few events, but important: Transmetal in HDX CDMX in October, Santa Catarina Festival, we will open the Noctem concert (CDMX, Under Circuit) Mexico Metal Fest in Monterrey, which will be brutal for the very important bands with whom we will play and a show that we are about to confirm with two great bands, all this in November. Finally in December is our month of rest always for personal commitments, but we will play in Caradura on "Thursday of Evil" the second week of December. New album not yet, but next year we will be working on presenting some singles.
​
Anything else you would like to share?
​
Introtyl
​
We invite you to continue supporting all the bands you like, follow them on their social networks, buy their merchandise, go see them at their shows, pay for the cover, let them know what they like, support them in this way, they don't know how to They will help. We also thank you very much for the interview, thanks for your enormous support that means a lot to us. We invite you to follow our next shows and for more information visit our FB page which is where we deposit more info.
​
Thank you!
​
Thank you very much for the interview for Darkzen Dragón Metal Angels!
​
Info
​
https://www.facebook.com/IntrotylMx/
https://twitter.com/introtylmx
https://introtyl.bandcamp.com/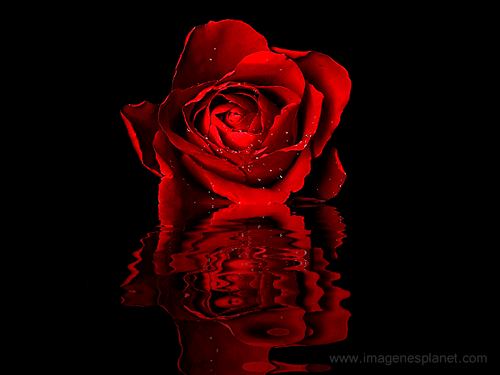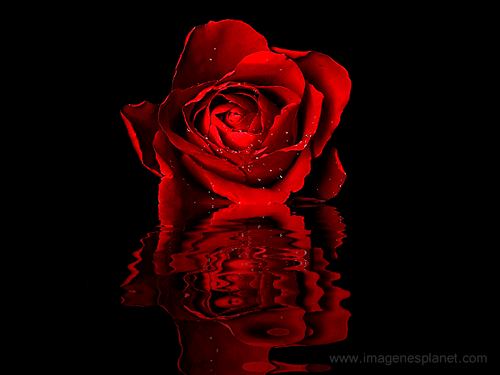 Introtyl Band!
La Potencia Femenina Death Metal!
De México!2019
La Entrevista
Por Darkzen
11/10/2019
Bio Oficial
​
Banda de Death Metal formada por cuatro mujeres mexicanas. Introtyl tiene más de 7 años de experiencia en el escenario tocando su propia música, actuando en los escenarios más reconocidos de todo México, pero también presentando espectáculos en muchas ciudades de gira por México y Canadá como Headliners.
​
La banda femenina más reconocida en México que hace Death Metal!
​
El Death metal, un género pesado, de alto nivel y las mexicanas de Introtyl han logrado posicionarse en un excelente nivel local y además internacional, y además de incursiones en Estados Unidos y gran parte de la República mexicana, Introtyl un nombre más fuerte dentro de la escena metalera mexicana!
​
Saludos! Muchas gracias por tener esta entrevista!
​
¿Cómo han estado? ¿Quiénes son cada una? Preséntense por favor!
​
Introtyl
​
¡Hola, estamos muy bien gracias, muy contentas por la entrevista! Introtyl somos Kary en la voz, May en la batería, Rose tocando guitarra y Sariux Bajista.
​
¿Por qué se decidieron por la música extrema?
​
Introtyl
​
Siempre contestamos graciosamente que nos eligió a nosotras jejeje, broma; realmente sólo queríamos tocar metal, y estando juntas es que se ha creado esta música con diferentes influencias. Música que nos gusta, que disfrutamos y que tenemos la fortuna que a la gente le guste y disfrute también.
​
¿Cómo fue el periodo de inicios de la banda? Para todos aquellos que no las han escuchado
​
Introtyl
​
Realmente, como ahora, sólo queríamos hacer música que nos hiciera feliz al tocarla, música que disfrutáramos al escuchar y así fue como se dio nuestro primer EP "Inside of Violence" después de muchos años, claro. Pero desde ese entonces y hasta ahora podemos decir que hacemos música muy "machacante" nos gusta que sea directa, que tenga muchos break downs; realmente no somos amantes de los solos, al menos no para Introtyl, nos gusta que sea rápido y estruendoso. Creo que así lo definiríamos.
​
¿Qué significa el nombre de Introtyl?
​
Introtyl
​
La palabra es el título de una canción de Agathocles, nos encantó la letra de la rola, que es muy pequeñita, es como un párrafo nada más y bueno la palabra en sí, ellos la inventaron fusionando "In" de "adentro" en inglés con "Trotyl" que es el Trinitrotolueno o sea el TNT, la dinamita. Es algo así como "Estar dentro de la dinamita" entonces creo que hace sentido nuestro nombre con nuestra música.
​
¿Death, Melodic Death, Deathcore, Death/Black, Deathgrind o Brutal Death? Y porque
​
Introtyl
​
No nos ponemos etiqueta de género. Tocamos metal, como ustedes mencionaron, si acaso Música "Extrema" A la gente le encanta etiquetar y cuando lo hacen, siempre nos meten dentro del "Death metal" y pues sí estaríamos más de acuerdo en ello jeje.
​
Darkzen
​
Estoy de acuerdo! hay muchas etiquetas pero el Death es hermosamente brutal!
​
¿Cómo se han sentido y cual fue la experiencia que han ganado al compartir escenario con bandas de tanta trayectoria? En sus conciertos
​
Introtyl
​
Ha sido increíble, porque en verdad, no podemos creer a veces que hemos compartido escenario con bandas con tanta trayectoria, que incluso muchas de ellas han influido nuestras vidas y por lo tanto nuestra música. Hacer música y que a la gente le guste es maravilloso, pero además que gracias a ello tengamos la oportunidad de conocer a nuestros héroes musicales, compartir escenario con ellos y aún mejor: Que les guste nuestra música y nos aconsejen y feliciten es de las mejores cosas que podemos vivir.
​
Por otro lado, aprendemos mucho. Decidimos que no nos iban a afectar los malos comentaros a veces infundados, atacando nuestra música. Hay música para todos y para todo y creemos que habiendo tanta música pues la gente puede elegir lo que quiere escuchar y lo que no, si no le gusta nuestra música a alguien seguramente podrá encontrar una banda que lo llene más y así. Tomamos las críticas constructivas, y también las negativas para aprender de eso. Desde que no prestamos atención a las críticas que sabemos que sólo son para atacar y esas cosas, estamos mejor enfocadas, así que de todo se aprende.
​
¿Cómo es mantener una banda de metal formada por chicas en México? Que opinan de la situación actual dentro de la escena musical.
​
Introtyl
​
Definitivamente no es sencillo, pero todo se puede lograr a través de acuerdos y respeto. Al menos en nuestro caso, nosotras sí somos algo emocionales, pasamos mucho tiempo juntas, viajando, en los ensayos, ya sabes, entonces no podemos evitar encariñarnos y pues al final, la banda comenzó por una amistad y a lo largo de los años la hemos fortalecido. Ser amigas nos hace muy fuertes, pero al mismo tiempo nos costaba trabajo abordar ciertos temas para que algún elemento no se sintiera "atacado" por mencionar que debía haber mejorar en su performance, etc. A veces de vernos tanto, como en cualquier familia o trabajo también necesitamos tener espacio y de a poco hemos aprendido a respetar eso, a entender que todas tenemos personalidades distintas y que debemos respetar eso. Convergemos en muchas cosas y eso lo hace genial también, pero en lo que no, es mejor pensar lo que queremos decir para mostrar el desacuerdo y si no estamos de acuerdo en algo siempre proponer algo. Ya hemos pasado por algunos elementos en la banda con quien no se converge y no en cuanto a personalidades, sino en las prioridades y objetivos de la banda y por eso, decidimos en democracia que deben cambiarse esos elementos para seguir adelante, siempre todo con la intención de mejorar.
​
¿Quién es la encargada de los temas y escribir sus letras? ¿Reflejan la violencia en la sociedad actual o ?
Introtyl
​
Kary es quien tiene la batuta en ese tema. Para este último disco, solamente aportaron un poquito en algunas cosas mínimas Sariux y Bunny, quien nos grabó el disco y apoyó en parte de la producción también, pero meramente en algunas cosillas de completar ya sabes rimas o un párrafo. Es Kary quien escribe todo, quien tiene todas las ideas y las desarrolla. No nos metemos en la violencia de la sociedad actual, no hablamos de religión ni de política. Nos gusta más acercarnos a temas de issues emocionales y psicológicos, cómo afecta su exterior a una persona y derrumba su interior.
​
Les gustaría tener un dueto o alguna colaboración con alguna otra banda del genero Death? Cómo cuáles? Quizás las lea!
​
Introtyl
​
Siempre hemos querido invitar a Terrence Hobbs de Suffocation, tenemos la fortuna de que es nuestro amigo y apoya mucho la banda, sin embargo no hemos tenido una canción en la cual sepamos que queda perfecto su estilo y complemente una rolita, más adelante quizá, no sé, pienso en él por el momento pero admiramos muchos músicos y seguramente después podríamos tener esa fortuna.
​
Darkzen
​
Suffocation es increíble en el Escenario! los he visto y WOW! Death Excelente
​
¿Vocalista Masculino y Femenino que les guste?
​
Introtyl
​
Nos gustan muchos por supuesto, no sería justo dejar a alguien fuera de la lista, pero definitivamente Kary diría que George Fisher de Cannibal Corpse, por mencionar alguno, ya que es su favorito del género.
​
¿Qué podemos esperar de Introtyl en este año? Giras, conciertos, nuevo álbum…
​
Introtyl
​
Este año ha estado muy ocupado…Sin embargo no tanto como 2018 jeje. El resto del año (la entrevista se ha contestado a finales de septiembre) tenemos pocos eventos, pero importantes: Transmetal en HDX CDMX en octubre, Festival de Santa Catarina, abriremos el concierto de Noctem (CDMX, Bajo Circuito) Mexico Metal Fest en Monterrey, que estará brutal por las bandas tan importantes con quien tocaremos y un show que estamos por confirmar con dos grandes bandas, todo esto en noviembre. Finalmente en diciembre es nuestro mes de descanso siempre por compromisos personales, pero tocaremos en Caradura en "Jueves de Maldad" la segunda semana de Diciembre. Álbum nuevo aún no, pero el siguiente año estaremos trabajando en presentar algunos singles.
​
¿Algo más que nos quieran compartir?
​
Introtyl
​
Los invitamos a que sigan apoyando a todas las bandas que les gustan, síganlos en sus redes sociales, compren su mercancía, vayan a verlos a sus shows, paguen el cover, déjenles saber que les gustan, apóyenlos de esta manera, no saben cómo los ayudarán. También les agradecemos mucho la entrevista, gracias por su enorme apoyo que significa mucho para nosotras. Los invitamos a seguir nuestros próximos shows y para mayor información visiten nuestra página de FB que es donde depósitamos más info.
​
¡Gracias!
​
Muchas gracias por la entrevista para Darkzen Dragón Metal Angels!
​
Info
​
https://www.facebook.com/IntrotylMx/
https://twitter.com/introtylmx
https://introtyl.bandcamp.com/
https://www.youtube.com/user/INTROTYL