DARKZEN
DRAGON
METAL ANGELS
​
ROCK/METAL ON LINE
Model, hair & make-up: La Esmeralda
Photo: Heiner Seemann / GrautonStudio
Dress: Steampunk Decadence & Madame Mécanique
Earrings: Pinkabsinthe
Model Official of Darkzen Dragon On Line
La Esmeralda German Model
Charlotte Esse!
Singer of FIVE WAYS TO NOWHERE!
Hard Rock band from Torino, Italy!
The Interview!
By Darkzen
29/06/2020
Band Official Bio
FIVE WAYS TO NOWHERE is a powerful blend of loud guitars, aggressive and groovy riffs, a scratchy voice with catchy melodies all driven by a lethal rhythm section. Their music is a mix of Hard Rock and Metal that creates an explosive and melodic sound in the wake of bands like Halestorm, Guano Apes, Papa Roach and others.
They've poured their hearts and souls into every live gig since 2015, bringing around Europe a right-to-your-face show, you can't forget. Hi-Fueled Rock N Roll, hi-gain amps and an insolent punk attitude: that's Five Ways To Nowhere.
Are you ready?
Hi Charlotte! Thank you very much for this interview with you and your band! Welcome to Darkzen Dragon Metal Angel! How have you been?
Hello everyone!!! Thanks for getting in touch. All is pretty ok here. I hope the same for you! :-)
Tell us a little about yourself! What has been your path to reach this genre combination of musical genres between Hard Rock and Metal?
​
Charlotte:

I pointed out in this crazy world when I was 12. I started listening to bands and artists from rock and metal scene and I really got into that. After some years I started to think that I could have my own music project so, I searched for some other crazy girls that had my same desire and need...and that's it. After a while I started taking singing lessons, I started up new bands and I collaborated with new musicians. It went on like this 'till "Five Ways To Nowhere".

Then, my music it's representative of what I am, a mix of things all rolled into one :-))
What are the themes on which the lyrics of your songs lie? Passion, Romance, Adventure or?
Charlotte

Well, for sure I take inspiration from my vision of life. I'm not used to judge other people but I'm really sensitive and I'm a good observer. I live my emotions intensely and I have a deep empathy, this is not always a good thing but it's really useful to write lyrics:-)...And for sure, there's often rage but, that's the need I have to scream my anger out.
Hard Rock is a genre of worship, why combine it with Metal? Because that combination and also a punk attitude!
Charlotte
I think it depends on the background we have. Me and the guys come from different musical paths. It's true, we walked 5 different ways, but somehow we met us in the same square.
I think music makes people change and more about the situation we are all going through in the world, about what topic would you approach a song if you could do it right now?
Charlotte
I wrote a song about that in the last period....To make it short, it's about how hard can be sometimes to rise again, but we have to find the way to do it, also when you see no way out. NEVER GIVE UP, our survival instinct is a powerful motivator.
I see that among your musical influences as a band you have Halestorm and Papa Roach, Lzzy Hale is great in live! just like Jacoby! I have had the fortune to see them live, are they also your musical influences?
Charlotte
Well, over the years I really listened to lots of bands and artists coming from different musical scenes. When you listen to music, it doesn't matter if it's punk, metal, crossover, hard rock, blues or jazz, there's always something that impress you somehow. Technique, songwriting, performance, there are different million things that can be interesting and million things that can inspire you to do better and to learn more.

The bands you named above are for sure great performers and really interesting bands for more than one reason.
What does mean the name of your band? You are Five Ways To Nowhere, tell us what are your five ways for you to be here?
Charlotte
I think that one of our peculiarities is that each one of us, as I told before, come from a different musical path and had different experiences.

That's the reason why Five Ways To Nowhere is a mix of Hard rock and metal with Punk attitude. This probably means that the "Nowhere" we are talking about, is a place where all these influences meet.
​
Tell us about your album "Bite Hard" has an excellent cover! and it sounds great! a hard rock hard!
Charlotte
Thank you!!!! The cover has been drawn by Davide Sesia, a great artist from Torino and I've chose the title. I think it perfectly sum up the concept behind this album as well as my line of thought about life.
For you, what is the main song of your album or does each song have its history?
Charlotte

Each song has its own history because they have been written in differrent moments and each one is the mirror of a different story. Anyway, there are 4 songs that, up to me, are the mainstays of the album: Over The Line, Slowmotional, Mr.Grey and Wildstyle.
Tell us if Five Ways to Nowhere has a date to do a concert or online presentation on any social network soon?
Charlotte

Due to Covid-19 pandemic, we had to cancel all the gigs for 2020 but, please check our website and our Facebook and Instagram pages, cause we often post contents about upcoming shows and news about the band. We're working on booking more shows for this year anyway!

Tell us the five ways for your fans to stay tuned? And in America, what do you recommend?
Charlotte

Well guys, if you like Five Ways To Nowhere, you can follow us on all major digital stores, Spotify, Facebook, Instagram and Youtube
Anything else you would like to share with us?
Charlotte

Just a short message:

I can't wait to meet you all at some gig of Five Ways To Nowhere, play hard and rock the world with you. Always loud and fucking proud! Horns up!
Thank you so much for having this interview for Darkzen Dragon Metal Angels!
Thank you guys! See you soon!
Info:
https://www.fivewaystonowhere.com/
https://www.facebook.com/fivewaystonowhere
https://fivewaystonowhere.bandcamp.com/
https://twitter.com/5waystonowhere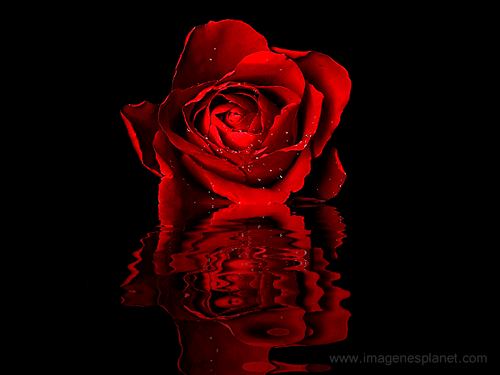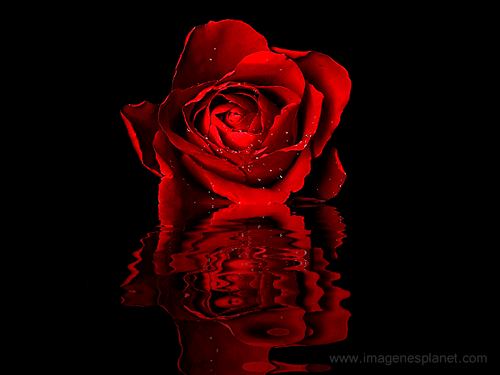 Charlotte Esse!
Cantante de FIVE WAYS TO NOWHERE!
Hard Rock band desde Torino, Italia!
La Entrevista!
Por Darkzen
29/06/2020
Bio Oficial de la Banda
FIVE WAY TO NOWHERE es una poderosa combinación de guitarras ruidosas, riffs agresivos y maravillosos, una voz estridente con melodías pegadizas, todo impulsado por una sección de ritmo letal. Su música es una mezcla de Hard Rock y Metal que crea un sonido explosivo y melódico a raíz de bandas como Halestorm, Guano Apes, Papa Roach y otros.
Han vertido sus corazones y sus almas en cada concierto en vivo desde 2015, trayendo a Europa un espectáculo directo a su cara, no se puede olvidar. Rock N Roll de alta potencia, amplificadores de alta ganancia y una actitud punk insolente: eso es Five Ways To Nowhere.
¿Estás listo?
Hola Charlotte ¡Muchas gracias por esta entrevista contigo y tu banda! ¡Bienvenido a Darkzen Dragón Metal Angel! ¿Cómo has estado?
¡¡¡Hola a todos!!! Gracias por contactarnos. Todo está bastante bien aquí. ¡Espero lo mismo para ti! :-)
¡Cuéntanos un poco sobre ti! ¿Cuál ha sido tu camino para llegar a esta combinación de géneros musicales entre Hard Rock y Metal?
Charlotte:
Lo señalé en este mundo loco cuando tenía 12 años. Comencé a escuchar bandas y artistas de la escena del rock y el metal y realmente me metí en eso. Después de algunos años comencé a pensar que podría tener mi propio proyecto musical, así que busqué a otras chicas locas que tenían mí mismo deseo y necesidad ... y eso es todo. Después de un tiempo comencé a tomar clases de canto, comencé nuevas bandas y colaboré con nuevos músicos. Siguió así hasta "Five Ways To Nowhere".
Entonces, mi música es representativa de lo que soy, una mezcla de cosas, todo en uno :-))
¿Cuáles son los temas en los que se encuentran las letras de tus canciones? Pasión, Romance, Aventura o?
Charlotte
Bueno, seguro que me inspiro en mi visión de la vida. No estoy acostumbrada a juzgar a otras personas, pero soy muy sensible y soy una buena observadora. Vivo mis emociones intensamente y tengo una profunda empatía, esto no siempre es algo bueno, pero es realmente útil escribir letras: -)... Y seguro, a menudo hay ira, pero esa es la necesidad de gritar mi ira fuera.
Hard Rock es un género de adoración, ¿Por qué combinarlo con Metal? ¡Porque esa combinación y también una actitud punk!
Charlotte
Creo que depende del fondo que tengamos. Yo y los chicos venimos de diferentes caminos musicales. Es cierto, caminamos 5 maneras diferentes, pero de alguna manera nos encontramos en la misma plaza.
Creo que la música hace que la gente cambie y más sobre la situación por la que todos estamos pasando en el mundo, ¿sobre qué tema abordarías una canción si pudieras hacerlo ahora?
Charlotte
Escribí una canción sobre eso en el último período... Para abreviar, se trata de cuán difícil puede ser a veces volver a subir, pero tenemos que encontrar la manera de hacerlo, también cuando no ves salida. NUNCA TE RINDAS, nuestro instinto de supervivencia es un poderoso motivador.
Veo que entre tus influencias musicales como banda tienes a Halestorm y Papa Roach, ¡Lzzy Hale es genial en vivo! como Jacoby! He tenido la fortuna de verlos en vivo, ¿son también tus influencias musicales?
Charlotte
Bueno, a lo largo de los años realmente escuché a muchas bandas y artistas provenientes de diferentes escenas musicales. Cuando escuchas música, no importa si es punk, metal, crossover, hard rock, blues o jazz, siempre hay algo que te impresiona de alguna manera. Técnica, composición de canciones, actuación, hay diferentes millones de cosas que pueden ser interesantes y millones de cosas que pueden inspirarte a hacerlo mejor y a aprender más.
Las bandas que mencionó anteriormente son, sin duda, grandes intérpretes y bandas realmente interesantes por más de una razón.
¿Qué significa el nombre de tu banda? Ustedes son cinco formas de ir a ninguna parte, dinos cuáles son sus cinco formas de estar aquí.
Charlotte
Creo que una de nuestras peculiaridades es que cada uno de nosotros, como dije antes, venimos de un camino musical diferente y tuvimos experiencias diferentes.
Esa es la razón por la cual Five Ways To Nowhere es una mezcla de Hard rock y metal con actitud punk. Esto probablemente significa que el "En ninguna parte" del que estamos hablando es un lugar donde se encuentran todas estas influencias.
¡Cuéntanos sobre tu álbum "Bite Hard" tiene una excelente portada! y suena genial! un hard rock duro!
Charlotte
¡¡¡¡Gracias!!!! La portada ha sido creada por Davide Sesia, un gran artista de Turín y yo elegí el título. Creo que resume perfectamente el concepto detrás de este álbum, así como mi línea de pensamiento sobre la vida.
Para ti, ¿cuál es la canción principal de tu álbum o cada canción tiene su historia?
Charlotte
Cada canción tiene su propia historia porque ha sido escrita en diferentes momentos y cada una es el espejo de una historia diferente. De todos modos, hay 4 canciones que, para mí, son los pilares del álbum: Over The Line, Slowmotional, Mr.Grey y Wildstyle.
¿Cuéntanos si Five Ways to Nowhere tiene una fecha para hacer un concierto o una presentación en línea en alguna red social pronto?
Charlotte
Debido a la pandemia de Covid-19, tuvimos que cancelar todos los conciertos para 2020 pero, por favor revisen nuestro sitio web y nuestras páginas de Facebook e Instagram, porque a menudo publicamos contenidos sobre los próximos shows y noticias sobre la banda. ¡Estamos trabajando para reservar más espectáculos para este año de todos modos!
¿Cuéntanos las cinco formas para que sus fanáticos estén atentos? Y en America, ¿qué recomiendan?
Charlotte
Bueno, muchachos, si les gusta Five Ways To Nowhere, pueden seguirnos en las principales tiendas digitales, Spotify, Facebook, Instagram y Youtube.
¿Algo más que quieras compartir con nosotros?
Charlotte
Solo un mensaje cortó:
No puedo esperar para conocerlos a todos en un concierto de Five Ways To Nowhere, tocar duro y rockear el mundo con ustedes. Siempre ruidoso y jodidamente orgulloso! ¡Cuernos arriba!
¡Muchas gracias por tener esta entrevista para Darkzen Dragón Metal Angels!
¡Gracias chicos! ¡Nos vemos pronto!
Info:
https://www.fivewaystonowhere.com/
https://www.facebook.com/fivewaystonowhere
https://fivewaystonowhere.bandcamp.com/
https://twitter.com/5waystonowhere
| | |
| --- | --- |