DARKZEN
DRAGON
METAL ANGELS
​
ROCK/METAL ON LINE
Model, hair & make-up: La Esmeralda
Photo: Heiner Seemann / GrautonStudio
Dress: Steampunk Decadence & Madame Mécanique
Earrings: Pinkabsinthe
Model Official of Darkzen Dragon On Line
La Esmeralda German Model
Angela Di Vincenzo!
Secret Rule band!
The Interview 2.0!
By Darkzen
01/05/2021
Official Bio
Secret Rule is a rock-metal band, formed at the beginning of 2014. The sound is a mix of powerful rhythms and catchy melodies with a little touch of electronic and symphonic inserts. In six years, Secret Rule conquered their space in the Worldwide metal scene. The band is fronted by the powerful and crystal clear vocals from Angela Di Vincenzo, masterminded by lead guitarist Andy Menario, with accurate bass playing by Michele Raspanti and the powerful drumming from Sebastiano Dolzani.
​
Their shows offer a lot of energy and a total impact between metal music and awesome melodies.
Six albums released, "Transposed Emotions" (2015), "Machination" (2016), "The key to the world" (2017), "The 7 Endless"(2019), "Against" (2020), and "Quarantine: The other side of us" (2020).
The band has a solid fan base, and intense live activity with a lot of featured special guests like Aylin (Sirenia), Stefan Helleblad (Within Temptation), Henrik Klingenberg (Sonata Arctica), Timo Somers (Delain), Sander Zoer (Delain, Leah) and Henning Basse (Mayan, Firewind).
​
Secret Rule played a lot of shows all over Europe, including headlining European tours, sharing the stage with great bands such as Delain, Beyond the Black, Xandria, Serenity, Kobra & the Lotus, Blaze Bayley, Visions of Atlantis, and Cellar Darling and performed festivals including the Barcia Metal Fest, the Metal Fest Event – Femme, the 9° Camorock and the Festo Die Hydra.
​
They are going to release a song with video every 30/45 days in 2021. The first single and video "Mother Earth" was released on January 29th. On March 16th they released their second single "Black Swan" and it's already available of the single "Blunder" this April 21st.
​
Hello my friend Angela! Thank you very much for this new opportunity to hear from you! Welcome to your house!
​
Angela:
​
Hi Jose, thank you so much! It's a pleasure to talk with you again :)
​
How have you been during these months? These months have been hard for many of us
​
Angela:
​
These months have been strange, it seems as if I am living in a bubble because a lot of things have changed, and others seem to be on hold.
​
Personally, I have more time to take care of myself, I started to work out, eat healthily, I've gone back to doing things I had no more time to do, like reading comics and spending more time with my cats.
​
About Secret Rule, our live activity has stopped for almost 2 years, and we lost the opportunity to promote our latest album "Against" live. Without touring we also lost money like a lot of other bands. Our actions have to follow the restrictions that change continuously, despite this, we planned to release a song every 30/45 days and we tried to shoot as many videos as possible in those time windows when it was possible to meet up with each other. We couldn't use a lot of venues, or theaters, or places outside as usual because otherwise, it would have been seen as a large gathering. So we had to change our plans and we're trying to keep going without using platforms like Patreon or similar.
​
Darkzen
​
I understand what you are going through and I agree with you, sometimes all this is like a pause that has not ended yet
​
How has the music scene been in Italy? Here in Latin America we are the same ...
​
Angela:
​
In Italy the music scene already doesn't exist, during the pandemic it is completely dead! LOL
​
Any other project you are starting to work on?
​
Angela:
​
Something is moving, I have a lot of things in mind and this pandemic obviously gave me more time to concentrate on writing new songs and experiment with new paths. So who knows... :)
​
How has it been for you to be able to record, the inspiration for this new production? Especially because of the little mobility we have.
​
Angela:
​
About the writing process, nothing changed for me because I've my personal recording studio at home so I have just kept doing what I've always done having more time to do it. A thing we had the chance to do before the recording phase this time that we've never done before, was to play our songs all together during some rehearsal sessions before the recording sessions. In previous years, this hasn't been possible because we always changed the drummer at the last moment when the recording sessions were imminent. And fortunately, last summer the restrictions allowed Sebastiano to come to Rome. After the summer he stayed blocked in the North of Italy where he lives, and we had no chance to shoot other music videos, have rehearsals or other photo shoots. So we have some limitations on what we can do and we're trying to produce as much content as possible, but with a lot of effort and strain. About my inspiration, I'm really happy about the result. I think this album has all killer songs and as always, I took inspiration from what I live and I see around me. Basically, we want to give strong messages as in "Mother Earth" where the slogan is to save the planet, (I suffer in seeing how we have reduced our Earth). I think a lot of people will recognize themselves in some of our songs.
​
The song you recently released is very emotional, Black Swan, it also reminds me of the movie, you say 'In this last year, we think people need to dream', what message could you say more deeply about your new song?
​
Angela:
​
When I wrote "Black Swan" I thought about the Tim Burton atmospheres (I love all his movies), where you can find romanticism but also tragedy, painted in dark shades that wrap around you and let you fall completely into a strange world living different feelings along with the characters. For this song, we didn't want to speak about cruel reality as we often do in our songs, but we wanted to give a magical story to our listeners and also without necessarily watching the music video, and let them imagine the scenes like when you read a book.
​
What was the scenery like for the Black Swan video? You comment that you worked on the images of the words
​
Angela:
​
When I asked for the 2D sequence you see in the music video, I asked for a precise story. The "Black Swan" is something magical. Then there's the story between these two characters. I'm not sure everyone has caught those little details in the video that reveal the meaning of the story. I'll reveal it for the first time here. In the beginning, you can see the boy blindfolded, he's blind. She loves him as he is and brings him to different places to describe the world's beauties to him, like the sea, the sunset, etc... But he decides to leave her so as not to make her suffer because he thinks she deserves someone better. When she is alone, she goes to pray in front of the Black Swan. Later we see the guy looking for her, he no longer has a blindfold over his eyes, he can see now. When he finds her, we notice that she is the one wearing a blindfold now. Now she's blind. She prayed to the Black Swan to become blind and give her sight to her love. Love and tragedy at the same time. This is what I wanted to express with my vocal line, the lyrics, and the music video. The guys have combined their instrumental parts perfectly in the mood of the song. Also, in the band playback parts in the video, we chose blue as the dominant colour, my hair is blue, the guys wear a trench coat, there's the smoke, my dress is gothic and the mood is the right one to play with the story. So, we hope to have been able to let people dream with this magical and suffered love story where love wins over all.
​
Darkzen
​
Very good way to do it Angela!
​
Will this new song be part of the next album? All your albums are full of energy, melodic and rhythmic!
​
Angela:
​
I'm happy to hear you say this, it's what we want to give in our albums. All the songs released in 2021 will be included in the album "Mea Culpa" out on June 3rd. So, you'll also find "Mother Earth", "Blunder" (we've just released a music video for it SECRET RULE - Blunder (Official Video) - YouTube) and the next songs.
​
Videos and singles, maybe you will surprise us later! Any news for your fans? And as a fan what else can I do for Secret Rule band?
​
Angela:
​
We never stop working so other news will come each month!
​
As a fan, you can keep sharing our music, following us on our social pages, subscribing to our YT channel, streaming our music, buying our songs, and pre-ordering the new merch available until May 2nd here:
​
https://www.secretrule.it/product-category/mea-culpa-new-merch/
​
I want to underline that the album "Mea Culpa" will be out only in physical copy through our Official Website on June 3rd. You won't find it anywhere else. In addition, this is the only chance to listen to all the songs now because digitally, we'll keep releasing one song every 30/45 days, so you'll have the whole album available on all digital platform only at the end of this year.
​
Do you have anything to add to this interview or share with us?
​
Angela:
​
I want to thank all our fans for their support and you, for this space and your warm welcome as every year. I hope to see you soon on the road!
​
Thank you very much for your time for this interview! For Darkzen Dragon Metal Angels!
​
Info
​
Official Website: https://www.secretrule.it
Official Merch Store: https://www.secretrule.it/store
Official Facebook Page: https://www.facebook.com/secretruleband
Official YT Channel: https://www.youtube.com/c/SecretRule?sub_confirmation=1 Official Spotify: https://open.spotify.com/artist/4zgiXGA2lONdvZunHOFESG
Official Twitter Page: http://www.twitter.com/secret_rule
Official Instagram Page: http://www.instagram.com/secret_rule_official/
Track Secret Rule on Bandsintown to know when they play near your city: https://www.bandsintown.com/SecretRule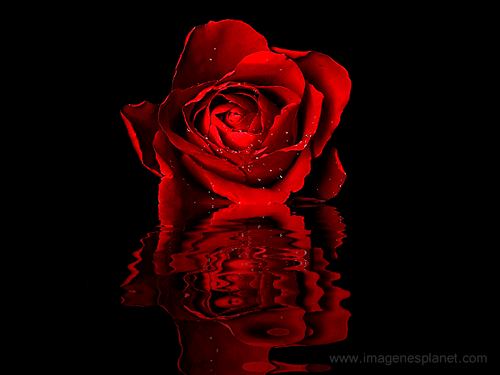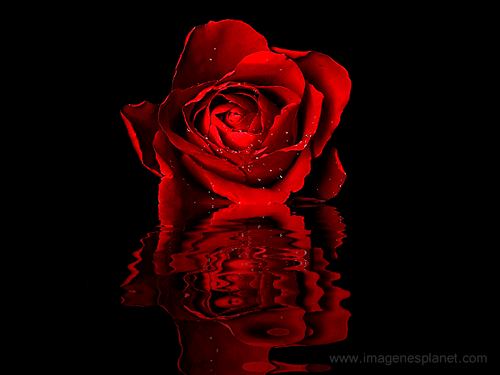 Angela Di Vincenzo!
Secret Rule band!
La Entrevista 2.0!
Por Darkzen
01/05/2021
Bio Oficial
Secret Rule es una banda de rock-metal, formada a principios de 2014. El sonido es una mezcla de ritmos poderosos y melodías pegadizas con un pequeño toque de inserciones electrónicas y sinfónicas. En seis años, Secret Rule conquistó su espacio en la escena del metal mundial. La banda está encabezada por la voz potente y cristalina de Angela Di Vincenzo, dirigida por el guitarrista principal Andy Menario, con un bajo preciso de Michele Raspanti y la potente batería de Sebastiano Dolzani.
​
Sus shows ofrecen mucha energía y un impacto total entre la música metal y melodías increíbles.
​
Se lanzaron seis álbumes, "Transposed Emotions" (2015), "Machination" (2016), "The key to the world" (2017), "The 7 Endless" (2019), "Against" (2020) y "Quarantine: El otro lado de nosotros"(2020).
​
La banda tiene una sólida base de fans y una intensa actividad en vivo con muchos invitados especiales destacados como Aylin (Sirenia), Stefan Helleblad (Within Temptation), Henrik Klingenberg (Sonata Arctica), Timo Somers (Delain), Sander Zoer (Delain, Leah) y Henning Basse (Maya, Firewind).
​
Secret Rule tocó en muchos shows por toda Europa, incluyendo giras europeas, compartiendo escenario con grandes bandas como Delain, Beyond the Black, Xandria, Serenity, Kobra & the Lotus, Blaze Bayley, Visions of Atlantis y Cellar Darling y realizaron festivales como el Barcia Metal Fest, el Metal Fest Event - Femme, el 9 ° Camorock y el Festo Die Hydra.
Van a lanzar una canción con video cada 30/45 días en 2021. El primer sencillo y video "Mother Earth" fue lanzado el 29 de enero. El 16 de marzo lanzaron su segundo sencillo "Black Swan" y ya está disponible el preview del sencillo "Blunder" este 21 de abril.
​
¡Hola mi amiga Ángela! ¡Muchas gracias por esta nueva oportunidad de tener noticias tuyas! ¡Bienvenida a tu casa!
​
Ángela:
​
Hola Jose, ¡muchas gracias! Es un placer volver a hablar contigo :)
​
¿Cómo has estado durante estos meses? Estos meses han sido duros para muchos de nosotros
​
Ángela:
​
Estos meses han sido extraños, parece que estoy viviendo en una burbuja porque muchas cosas han cambiado y otras parecen estar estancadas.
​
Personalmente, tengo más tiempo para cuidarme, empecé a hacer ejercicio, a comer sano, he vuelto a hacer cosas que no tenía más tiempo para hacer, como leer cómics y pasar más tiempo con mis gatos.
​
Acerca de Secret Rule, nuestra actividad en vivo se ha detenido durante casi 2 años, y perdimos la oportunidad de promocionar nuestro último álbum "Against" en vivo. Sin hacer giras, también perdimos dinero como muchas otras bandas. Nuestras acciones tienen que seguir las restricciones que cambian continuamente, a pesar de esto, planeamos lanzar una canción cada 30/45 días e intentamos grabar tantos videos como fuera posible en esas ventanas de tiempo cuando era posible encontrarnos. No pudimos usar muchos lugares, teatros o lugares afuera como de costumbre porque de lo contrario, se habría visto como una gran reunión. Así que tuvimos que cambiar nuestros planes e intentamos seguir adelante sin usar plataformas como Patreon o similares.
​
Darkzen
​
Entiendo lo que estás pasando y te doy la razón, a veces todo esto es como una pausa que aún no termina
​
¿Cómo ha sido la escena musical en Italia? Aquí en América Latina estamos iguales ...
​
Ángela:
​
En Italia la escena musical ya no existe, ¡durante la pandemia está completamente muerta! jajaja
​
¿Algún otro proyecto en el que estés empezando a trabajar?
​
Ángela:
​
Algo se mueve, tengo muchas cosas en mente y esta pandemia obviamente me dio más tiempo para concentrarme en escribir nuevas canciones y experimentar con nuevos caminos. Entonces, quién sabe ... :)
​
¿Cómo ha sido para ti poder grabar, la inspiración para esta nueva producción? Sobre todo, por la poca movilidad que tenemos.
​
Ángela:
​
Sobre el proceso de escritura, nada cambió para mí porque tengo mi estudio de grabación personal en casa, así que he seguido haciendo lo que siempre he hecho, teniendo más tiempo para hacerlo. Una cosa que tuvimos la oportunidad de hacer antes de la fase de grabación esta vez que nunca habíamos hecho antes, fue tocar nuestras canciones todas juntas durante algunas sesiones de ensayo antes de las sesiones de grabación. En años anteriores esto no ha sido posible porque siempre cambiábamos de baterista en el último momento cuando las sesiones de grabación eran inminentes. Y, afortunadamente, el verano pasado las restricciones permitieron a Sebastiano venir a Roma. Después del verano se quedó bloqueado en el norte de Italia donde vive, y no tuvimos la oportunidad de filmar otros videos musicales, tener ensayos u otras sesiones de fotos. Así que tenemos algunas limitaciones sobre lo que podemos hacer y estamos tratando de producir la mayor cantidad de contenido posible, pero con mucho esfuerzo y tensión. Sobre mi inspiración, estoy muy feliz por el resultado. Creo que este álbum tiene canciones increíbles y, como siempre, me inspiré en lo que vivo y veo a mi alrededor. Básicamente, queremos dar mensajes contundentes como en "Madre Tierra" donde el lema es salvar el planeta, (sufro al ver cómo hemos reducido nuestra Tierra). Creo que mucha gente se reconocerá en algunas de nuestras canciones.
​
La canción que lanzaste recientemente es muy emotiva, Black Swan, también me recuerda a la película, dices 'En este último año, creemos que la gente necesita soñar', ¿qué mensaje podrías decir más profundamente sobre tu nueva canción?
​
Ángela:
​
Cuando escribí "Black Swan" pensé en las atmósferas de Tim Burton (me encantan todas sus películas), donde puedes encontrar el romanticismo, pero también la tragedia, pintadas en tonos oscuros que te envuelven y te dejan caer por completo en un mundo extraño viviendo diferentes sentimientos junto con los personajes. Para esta canción, no queríamos hablar sobre la realidad cruel como solemos hacer en nuestras canciones, pero queríamos dar una historia mágica a nuestros oyentes y también sin necesariamente ver el video musical, y dejarles imaginar las escenas como cuando Tu lees un libro.
​
¿Cómo fue el escenario para el video de Black Swan? Comentas que trabajaste en las imágenes de las palabras
​
Ángela:
​
Cuando pregunté por la secuencia 2D que ves en el video musical, pedí una historia precisa. El "Cisne Negro" es algo mágico. Luego está la historia entre estos dos personajes. No estoy seguro de que todos hayan captado esos pequeños detalles en el video que revelan el significado de la historia. Lo revelaré por primera vez aquí. Al principio, puedes ver al niño con los ojos vendados, es ciego. Ella lo ama tal como es y lo lleva a diferentes lugares para describirle las bellezas del mundo, como el mar, el atardecer, etc ... Pero él decide dejarla para no hacerla sufrir porque cree que se merece a alguien. mejor. Cuando está sola, va a rezar frente al Cisne Negro. Luego vemos al chico buscándola, ya no tiene los ojos vendados, ahora puede ver. Cuando la encuentra, notamos que ahora es ella la que lleva una venda en los ojos. Ahora está ciega. Le rezó al Cisne Negro para que se quedara ciega y le diera la vista a su amor. Amor y tragedia al mismo tiempo. Esto es lo que quería expresar con mi línea vocal, la letra y el video musical. Los chicos han combinado sus partes instrumentales a la perfección en el ambiente de la canción. Además, en las partes de reproducción de la banda en el video, elegimos el azul como color dominante, mi cabello es azul, los chicos usan una gabardina, está el humo, mi vestido es gótico y el estado de ánimo es el adecuado para tocar con la historia. Entonces, esperamos haber podido dejar que la gente sueñe con esta historia de amor mágica y sufrida donde el amor vence a todos.
​
Darkzen
​
Muy buena forma de hacerlo Ángela!
​
¿Esta nueva canción será parte del próximo álbum? ¡Todos tus álbumes están llenos de energía, melódicos y rítmicos!
​
Ángela:
​
Me alegra oírte decir esto, es lo que queremos dar en nuestros álbumes. Todas las canciones lanzadas en 2021 se incluirán en el álbum "Mea Culpa" que se lanzará el 3 de junio. También encontrarás "Mother Earth", "Blunder" (acabamos de lanzar un video musical para SECRET REGLE - Blunder (video oficial) - YouTube) y las siguientes canciones.
​
Videos y singles, ¡quizás nos sorprendas más tarde! ¿Alguna noticia para tus fans? Y como fan, ¿Qué más puedo hacer por la banda Secret Rule?
​
Ángela:
​
¡Nunca dejamos de trabajar, así que cada mes vendrán otras noticias!
​
Como fan, puedes seguir compartiendo nuestra música, siguiéndonos en nuestras páginas sociales, suscribiéndote a nuestro canal de YouTube, transmitiendo nuestra música, comprando nuestras canciones y reservando el nuevo merchandising disponible hasta el 2 de mayo aquí:
https://www.secretrule.it/product-category/mea-culpa-new-merch/
​
Quiero subrayar que el álbum "Mea Culpa" saldrá solo en copia física a través de nuestro sitio web oficial el 3 de junio. No lo encontrará en ningún otro lugar. Además, esta es la única oportunidad de escuchar todas las canciones ahora porque digitalmente, seguiremos lanzando una canción cada 30/45 días, por lo que tendrás el álbum completo disponible en todas las plataformas digitales solo al final de este. año.
​
¿Tiene algo que agregar a esta entrevista o compartir con nosotros?
​
Ángela:
​
Quiero agradecer a todos nuestros fans por su apoyo y a ti, por este espacio y tu cálida bienvenida como cada año. ¡Espero verte pronto en el camino!
​
¡Muchas gracias por tu tiempo para esta entrevista! ¡Por Darkzen Dragón Metal Angels!
​
Info
​
Official Website: https://www.secretrule.it
Official Merch Store: https://www.secretrule.it/store
Official Facebook Page: https://www.facebook.com/secretruleband
Official YT Channel: https://www.youtube.com/c/SecretRule?sub_confirmation=1 Official Spotify: https://open.spotify.com/artist/4zgiXGA2lONdvZunHOFESG
Official Twitter Page: http://www.twitter.com/secret_rule
Official Instagram Page: http://www.instagram.com/secret_rule_official/
Track Secret Rule on Bandsintown to know when they play near your city: https://www.bandsintown.com/SecretRule