DARKZEN
DRAGON
METAL ANGELS
​
ROCK/METAL ON LINE
Model, hair & make-up: La Esmeralda
Photo: Heiner Seemann / GrautonStudio
Dress: Steampunk Decadence & Madame Mécanique
Earrings: Pinkabsinthe
Model Official of Darkzen Dragon On Line
La Esmeralda German Model
Rizzi Franklyn!
Our Gothic Muse of the Amazon!
The Interview!
By Darkzen
04/05/2020
Official Bio
RIZZI are a six piece female fronted Symphonic / Gothic Metal band hailing from Brazil who were formed in September 2010.
RIZZI formed in Espera Feliz, Minas Gerais, Brazil with the Rizzi's brothers (with italian origin), Milady and Gergory , the sound is Gothic Metal influenced by Within Temptation, Evanescence, Lacuna Coil and Nightwish.
Hello my dear friend Rizzi! A super treat to have you back here at Darkzen Dragón Magazine! How have you been?
Rizzi:
​
Hello, I'm great!!! thanks for this interview.
Your family are well and will soon pass this problem my friend, how have you been in this quarantine?
Rizzi:
We went through a difficult time with the virus, we were isolated for 15 days, we couldn't leave the house for anything, we couldn't receive visitors. At the moment everything is in order, we are more relaxed.
Darkzen
Much strength and patience above all, here we are the same in Quarantine.
We haven't known about you for a long time! What has Rizzi got us again this year?
Rizzi:
Well, in 2019 we had a great time together, we did a small tour with 15 concerts, with a new formation and we had a lot of plans for 2020, but with the virus issue, we still don't know if we can finish it. We have plans to release a new song and video this year.
Tell us about the band, still remain the same members?
Rizzi:
It's just me and my brother from the original lineup, currently i am the only woman in the band, we have young and very talented boys, soon you can check it out in the new video.
Why the Rizzi band hasn't released new material?
Rizzi:
This constant change of members greatly delays the performance of a band. We live in a small city, few musicians who like heavy metal, rock ... which becomes more complicated, we hope that with this formation, we will be able to launch something new soon.
Darkzen
Great news!
In all these years the band has done a tour in Brazil?
Rizzi:
Yes. I am currently seeing that possibility. With the quarantine, we have more time to dedicate ourselves to creating new things, I am interested in a slightly heavier, more melancholic project. As soon as I have news, I will divulge, because I count on the support of all.
Have you worked on the idea of doing some new project by yourself?
Rizzi:
We have this plan as soon as we release the CD, it's a big dream and it will happen!
Has anything changed your musical style or remains the same as before?
Rizzi:
Rizzi's sounds still remain in the line of symphonic metal, with a more folk metal feel in some songs, which I think is very interesting
What could you say to your fans, who are eagerly awaiting the return of Rizzi?
Rizzi:
First, I apologize! due to the long waiting time, many people charge me daily, something new from Rizzi ... I feel sad for the delay, for the difficulties we have, however, it will come out! We have been working hard on the composition of the songs, we want to impress with this return, we will be stronger than ever.
Something else you would like to share with us?
Rizzi:
I would like to thank you again for the opportunity to be giving this interview, it is always an honor. To thank for the support of so many years of the many fans that we have in the world, to warn that we have not given up, you can trust us, a new Rizzi is coming. Enjoy and tell everyone to stay safe in their homes, and that this bad time that we are living in, will pass! We are all together! greetings and thank you!
Thank you very much for your time for this interview! For Darkzen Dragón Metal Angels!
Info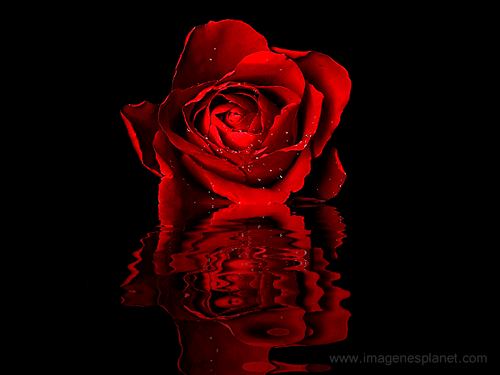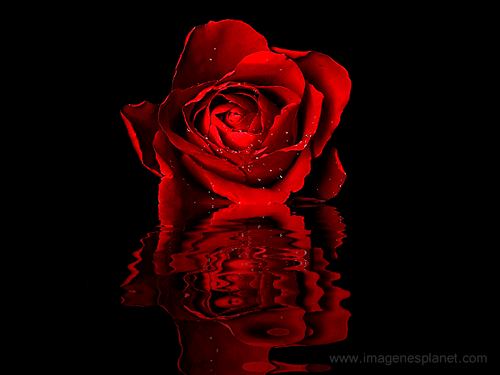 Rizzi Franklyn!
Nuestra Musa Gótica del Amazonas!
La Entrevista!
Por Darkzen
04/05/2020
Bio Oficial
RIZZI es una banda de seis piezas de metal sinfónico / gótico con frente femenino proveniente de Brasil que se formó en septiembre de 2010.
RIZZI se formó en Espera Feliz, Minas Gerais, Brasil, con los hermanos Rizzi (de origen italiano), Milady y Gergory, el sonido es de metal gótico influenciado por Within Temptation, Evanescence, Lacuna Coil y Nightwish.
Hola mi querida amiga Rizzi! ¡Un gran placer tenerte de vuelta aquí en la revista Darkzen Dragón! ¿Cómo has estado?
Rizzi:
Hola estoy genial!!! Gracias por esta entrevista
Tu familia está bien y pronto pasará este problema, amiga mía, ¿Cómo has estado en esta cuarentena?
Rizzi:
Pasamos por un momento difícil con el virus, estuvimos aislados durante 15 días, no pudimos salir de la casa por nada, no pudimos recibir visitas. Por el momento todo está en orden, estamos más relajados.
Darkzen
Mucha fuerza y paciencia sobre todo, aquí estamos igual en la Cuarentena.
¡Hace mucho tiempo que no sabemos de ti! ¿Qué tiene Rizzi nuevamente para este año?
Rizzi:
Bueno, en 2019 lo pasamos muy bien juntos, hicimos una pequeña gira con 15 conciertos, con una nueva formación y teníamos muchos planes para 2020, pero con el problema del virus, todavía no sabemos si podemos terminar eso. Tenemos planes de lanzar una nueva canción y video este año.
Cuéntanos sobre la banda, ¿Siguen siendo los mismos miembros?
Rizzi:
Solo somos mi hermano y yo de la alineación original, actualmente soy la única mujer en la banda, tenemos muchachos jóvenes y muy talentosos, pronto podrán verlo en el nuevo video.
¿Por qué la banda Rizzi no ha lanzado nuevo material?
Rizzi:
Este cambio constante de miembros retrasa enormemente el desempeño de una banda. Vivimos en una ciudad pequeña, pocos músicos a los que les gusta el heavy metal, el rock ... lo que se vuelve más complicado, esperamos que con esta formación, podamos lanzar algo nuevo pronto.
Darkzen
Excelentes Noticias!
¿En todos estos años la banda ha hecho una gira en Brasil?
Rizzi:
Si. Actualmente estoy viendo esa posibilidad. Con la cuarentena, tenemos más tiempo para dedicarnos a crear cosas nuevas, estoy interesada en un proyecto un poco más pesado y melancólico. Tan pronto como tenga noticias, divulgaré, porque cuento con el apoyo de todos.
¿Has trabajado en la idea de hacer un nuevo proyecto por tu cuenta?
Rizzi:
Tenemos este plan tan pronto como lancemos el CD, ¡es un gran sueño y sucederá!
¿Algo ha cambiado tu estilo musical o sigue igual que antes?
Rizzi:
Los sonidos de Rizzi aún permanecen en la línea del metal sinfónico, con una sensación de metal más folk en algunas canciones, lo que creo que es muy interesante.
¿Qué podrías decirle a tus fanáticos, que esperan ansiosamente el regreso de Rizzi?
Rizzi:
Primero, me disculpo! Debido al largo tiempo de espera, muchas personas me cobran a diario, algo nuevo de Rizzi ... Me siento triste por el retraso, por las dificultades que tenemos, sin embargo, ¡saldrá a la luz! Hemos estado trabajando duro en la composición de las canciones, queremos impresionar con este regreso, seremos más fuertes que nunca.
¿Algo más que quieras compartir con nosotros?
Rizzi:
Me gustaría agradecerles nuevamente por la oportunidad de dar esta entrevista, siempre es un honor. Para agradecer el apoyo de tantos años de los muchos fanáticos que tenemos en el mundo, para advertir que no nos hemos rendido, puede confiar en nosotros, un nuevo Rizzi se acerca. ¡Disfruta y diles a todos que se mantengan seguros en sus hogares, y que este mal momento en el que vivimos pasará! Estamos todos juntos! saludos y gracias!
¡Muchas gracias por tu tiempo para esta entrevista! ¡Para Darkzen Dragón Metal Angels!
Info