DARKZEN
DRAGON
METAL ANGELS
​
ROCK/METAL ON LINE
Model, hair & make-up: La Esmeralda
Photo: Heiner Seemann / GrautonStudio
Dress: Steampunk Decadence & Madame Mécanique
Earrings: Pinkabsinthe
Model Official of Darkzen Dragon On Line
La Esmeralda German Model
Dharma!
The Interview!
From Peru!
By Darkzen
15/05/2023
​
Info
​
Hello friends Dharma was born approximately 2 years ago, with Grecia Medina, Mauricio Núñez on drums and Francesco Suárez on guitar, Dharma is rock, hard rock, disco, metal! with several songs that are different fusions, we make music because we enjoy it and we love living that art! With you Dharma band!
​
Greetings friends! Thank you so much for hearing from you and your music! How have you been? Introduce yourselves everyone! When was the band born?
​
Dharma:
​
Hello friends of Darkzen Metal Magazine, we tell you a little about ourselves. Dharma was born approximately 2 years ago, with Grecia Medina on vocals (more than 15 years of musical experience, former participant of the Yo Soy program imitating Roxette and La voz Perú, reaching the finals of both programs), Mauricio Núñez on drums (with an extensive musical career, finalist and first place as the most voted band in the garage band contest), Francesco Suárez on guitar (composer and music producer with more than 15 years of experience); We are currently doing a casting to be able to fill a great void that our colleague Mauricio Bouroncle (ex-bassist) left for personal reasons and we wish him the greatest happiness in the world.
​
We had an initial project (Grecia, Mauricio N and Mauricio N) for many years but the pandemic started and each one took their course and personal projects. After the pandemic we decided to resume and start from scratch, but we were missing a fundamental piece, a guitarist; It is there that Francesco Suarez, guitarist and music producer, comes to carve, thus complementing Dharma.
​
What does the name of the band mean?
​
Dharma:
​
Dharma is not a randomly chosen name but meant to blend in with the band's goal along with the values, feelings and melodies we focus on. We chose the name for its meaning which is devoid of superficiality, on the contrary, full of mysticism and depth. We believe in the Dharma, which is doing good, doing things for a good reason while still knowing and addressing our ongoing duality as people, and giving ourselves the opportunity to contribute with our music.
​
What are your hobbies, hobbies!
​
Grecia:
​
Read everything about mystical, spiritual, paranormal topics, watch psychological series and movies, board games with my family, professional make-up and creation of children's fantasy characters.
​
Mauricio:
​
Play Bowling, I like to go to the Gym, and practice sports like Soccer. I love to watch Netflix, and whenever it is possible to travel.
​
Francesco:
​
Gym, movies with paranormal/psychological content; music documentaries and everything related to gear and music production equipment (mainly guitar).
​
What are your musical influences? Rock, Metal something else?
​
Dharma:
​
All the members of Dharma love rock, metal, pop, electro, power ballads, we don't pigeonhole ourselves in a single genre. We like to blend and try new sounds in ways that complement and intensify the message of our songs.
​
What is the theme of the band, their music, what inspires them to compose?
​
Dharma:
​
The band's objective and mission is to convey to its followers and the general public music with soul and essence through a deep, motivating, real message that inspires listeners to connect with their most intense feelings, touch every fiber of their being with each note and letter composed by the artists giving way to recognize their duality as perfectible people in search of balance, resilience and self-knowledge. We want our music to have real, deep value and meaning, that can connect with the listener in a special way (we think that's what the music industry is lacking today). We want to be able to be a motivation, for our music to be advice, a guide, help for many people who need it in different aspects of their lives.
​
Who composes and writes the songs?
​
Grecia:
​
I am in charge of writing the songs and I love using metaphors, I have a fixation with the lyrics, with the message that the songs convey and I want to convey depth, awareness, love, heartbreak, resilience, address our duality and do it with art so that our listeners identify and feel it in every fiber of their being. The main thing is to share an uplifting message.
​
Francesco:
​
I intervene mainly in the musical production (together with the contributions and ideas of Mauricio and Grecia) generally the ideas start with a guitar guide line or on a voice melody basis, followed by the rest of the instrumentation in which we try use all our musical influences and ideas, seeking to use all kinds of sounds that we can capture in our home studio and that complement the meaning of each song in the most integrated way.
​
Mauricio:
​
Once the structure and the melodies are assembled, I am in charge of finalizing the details and suggesting contributions mainly in terms of percussion, sounds and effects. I believe that between the three of us we maintain a lot of passion for the final result of the mixes, even until the last day of mastering, seeking to be as detailed as possible.
​
Grecia! What is your career as a vocalist? Why this musical genre?
​
Grecia:
​
I have been a singer since I was a fetus. My dad is a singer, when he was young he had a rock band and a very wide vocal range; I grew up listening to bands like Abba, Led Zeppelin, Queen, Deep Purple, Heart, Guns and Roses, Rod Stewart, Def Leppard. All my family in meetings forced me to sing😂, well everyone sang, as a child I was shy and little by little I let go.
​
I participated in several singing TV shows such as Super Star, La Voz, Yo soy and singing contests in my country. Sing in various groups at large and small events all kinds of genres.
But my favorite genre is rock, hard rock, disco, metal. Of course, I love mixes, and with Dharma we don't pigeonhole ourselves in any genre, since we have several songs that are different fusions, we like to experiment; we make music because we enjoy it and we love living that art, that creation in the present.
​
Are you working on a single, EP or music video?
​
Dharma:
​
Yes, we are currently in the process of writing the band's fifth single.
​
Any full album?
​
Dharma:
​
In addition to Nobody Can Hurt Me, we have already produced 3 complete singles that we will be publishing this year through our networks; we are also constantly working on our repertoire and updated versions of songs that we consider important musical influences.
​
Do you have any important dates in the northern part of the country to perform?
​
Dharma:
​
Not at the moment, but we would love to be able to present ourselves in Mexico sometime and be part of the great musical movement that exists in the country. Many recognized artists and a lot of talent.
​
What do we Dharma band fans expect? Any news these months?
​
Dharma:
​
Soon we will be premiering our second song with a spectacular video clip that we are sure you will like since we have worked a lot on this song, it has a very deep and special meaning for us and we hope to be able to connect with people in this way.
​
What is your opinion of the current rock and metal scene in our country?
​
Dharma:
​
Even having an external vision for being in Peru, we consider that it is one of the most important scenes today and it is a country where there is a lot of talent, great artists and high-class events. We hope to have the opportunity to get to know her much more closely and as soon as possible.
​
Anything else you want to share with us?
​
Dharma:
​
Thank you for the interview and we always look forward to more content from you.
​
Where else can we hear you or have some material from you?
​
Dharma:
​
You can find us on Facebook, Instagram, Youtube and TikTok as "Dharma" and on Spotify as "Dharma Music". Also on Apple Music.
​
Thank you very much for your time for this interview for Darkzen Dragon Metal Angels!
​
Info
​
https://www.youtube.com/watch?v=L_YI_m_1Sd0
https://www.facebook.com/dharmamusicband22
https://www.instagram.com/dharmamusicband/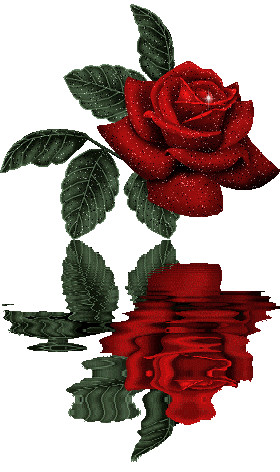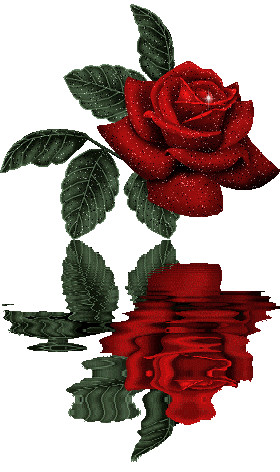 Dharma!
La Entrevista!
Desde Peru!
Por Darkzen
15/05/2023
​
Info
​
Hola amigos Dharma nació hace aproximadamente 2 años, con Grecia Medina, Mauricio Núñez en batería y Francesco Suárez en guitarra, Dharma es rock, hard rock, disco, metal! con varias canciones que son diferentes fusiones, hacemos música porque la disfrutamos y amamos vivir ese arte! Con ustedes banda Dharma!
​
¡Saludos amigos! ¡Muchas gracias por saber de ustedes y de su música! ¿Cómo han estado?
​
¡Preséntense todos! ¿Cuándo Nació la banda?
​
Dharma:
​
Hola amigos de Darkzen Metal Magazine, les contamos un poco sobre nosotros. Dharma nació aproximadamente hace 2 años, con Grecia Medina en la voz (más de 15 años de experiencia musical, ex participante del programa Yo Soy imitando a Roxette y La voz Perú, llegando a las finales de ambos programas), Mauricio Núñez en la batería (con amplia carrera musical, finalista y primer lugar como banda más votada en el concurso de bandas de garaje), Francesco Suárez en la guitarra (compositor y productor musical con experiencia de más de 15 años); actualmente nos encontramos realizando un casting para poder llenar un gran vacío que nuestro compañero Mauricio Bouroncle (ex-bajista) por motivos personales dejó y le deseamos la mayor felicidad del mundo.
Teníamos un proyecto inicial (Grecia, Mauricio N y Mauricio N) desde hace muchos años pero empezó la pandemia y cada uno fue tomando su rumbo y proyectos personales. Después de pandemia decidimos retomar y empezar de cero, pero nos faltaba una pieza fundamental, un guitarrista; es ahí donde entra a tallar Francesco Suarez guitarrista y productor musical complementándose así Dharma.
​
¿Qué significa el nombre de la banda?
​
Dharma:
​
Dharma no es un nombre elegido al azar sino pensado para mimetizarse con el objetivo de la banda junto con los valores, sentimientos y melodías en los que nos enfocamos. Elegimos el nombre por su significado que es carente de superficialidad, por el contrario, lleno de misticismo y profundidad. Creemos en el Dharma, que es hacer el bien, hacer las cosas por una buena razón sin dejar de conocer y abordar nuestra continua dualidad como personas, y dándonos la oportunidad de aportar con nuestra música.
​
¡Cuáles son sus aficiones, pasatiempos!
​
Grecia:
​
Leer todo sobre temas místicos, espirituales, paranormales, ver series y películas psicológicas, juegos de mesa con mi familia, Make up profesional y creación de personajes de fantasía infantil.
​
Mauricio:
​
Jugar Bowling, me gusta ir al Gym, y practicar deportes como Fútbol. Me encanta ver Netflix, y cada vez que se pueda viajar.
​
Francesco:
​
Gym, cine de contenido paranormal/psicológico; documentales de música y todo lo relacionado a gear y equipos de producción musical (principalmente de guitarra).
​
¿Cuáles son sus influencias musicales? ¿Rock, Metal algo más?
​
Dharma:
​
A todos los integrantes de Dharma nos encanta el rock, metal, pop, electro, baladas power, no nos encasillamos en un solo género. Nos gusta fusionar y probar nuevos sonidos de manera que complementen e intensifiquen el mensaje de nuestras canciones.
​
¿Cuál es la temática de la banda, su música, en que se inspiran para componer?
​
Dharma:
​
La banda tiene como objetivo y misión transmitir a sus seguidores y público en general música con alma y esencia a través de un mensaje profundo, motivador, real que inspire a los oyentes a conectar con sus sentimientos más intensos, tocar cada fibra de su ser con cada nota y letra compuesta por los artistas dando paso a reconocer su dualidad como personas perfectibles en búsqueda de equilibrio, resiliencia y autoconocimiento. Queremos que nuestra música tenga un valor y significado real, profundo, que pueda conectarse con el oyente de una manera especial (consideramos que es de lo que carece la industria musical actual). Queremos poder ser una motivación, que nuestra música sea un consejo, una guía, una ayuda para muchas personas que en distintos aspectos de su vida la necesitan.
​
¿Quién compone y escribe las canciones?
​
Grecia:
​
Yo me encargo de escribir las canciones y me encanta utilizar metáforas, tengo una fijación con las letras, con el mensaje que transmiten las canciones y quiero transmitir profundidad, conciencia, amor, desamor, resiliencia, abordar nuestra dualidad y hacerlo con arte para que nuestros oyentes se identifiquen y logren sentirlo en cada fibra de su ser. Lo principal es compartir un mensaje edificante.
​
Francesco:
​
Yo intervengo principalmente en la producción musical (en conjunto con los aportes e ideas de Mauricio y Grecia) por lo general las ideas inician con una línea guía de guitarra o sobre una base de melodía de voz, seguida del resto de instrumentación en la cual procuramos utilizar todas nuestras influencias musicales e ideas, buscando utilizar toda clase de sonidos que podemos plasmar en nuestro home studio y que logren complementar de la manera más integra el sentido de cada canción.
​
Mauricio:
​
Una vez armada la estructura y las melodías me encargo de ultimar detalles y sugerir aportes principalmente en cuanto a percusión, sonidos y efectos. Considero que entre los tres mantenemos bastante pasión por el resultado final de las mezclas, incluso hasta el último día de masterización buscando ser lo más detallistas.
​
Grecia! ¿Cuál es tu carrera como vocalista? ¿Porque este género musical?
​
Grecia:
​
Soy cantante desde que era un feto. Mi papá es cantante, de joven tenía una banda de rock y un registro vocal muy amplio; crecí escuchando bandas como Abba, Led Zeppelin, Queen, Deep Purple, Heart, Guns and Roses, Rod Stewart, Def Leppard. Toda mi familia en reuniones me obligaba a cantar😂, bueno todos cantaban, de niña era tímida y poco a poco me fui soltando.
​
Participé en varios programas de TV de canto como Super Star, La Voz, Yo soy y concursos de canto en mi país. Cante en varios grupos en eventos grandes y pequeños todo tipo de género.
​
Pero mi genero favorito es el rock, hard rock, disco, metal. Eso sí, me encantan las mezclas, y con Dharma no nos encasillamos en ningún género, ya que tenemos varios temas que son fusiones distintas, nos gusta experimentar; hacemos música porque lo disfrutamos y nos encanta vivir ese arte, esa creación en el presente.
​
¿Están trabajando en algún sencillo, EP o video musical?
​
Dharma:
​
Sí, actualmente estamos en proceso de composición del quinto single de la banda.
​
¿Algún álbum completo?
​
Dharma:
​
Además de Nobody Can Hurt Me, ya tenemos producidos 3 singles completos que iremos publicando durante este año a través de nuestras redes; también nos encontramos trabajando constantemente en nuestro repertorio y versiones actualizadas de temas que consideramos como importantes influencias musicales.
​
¿Tienen algunas fechas importantes en la parte norte del país para presentarse?
​
Dharma:
​
No por el momento pero nos encantaría poder presentarnos en México en alguna oportunidad y poder ser parte de la gran movida Musical que hay en el Pais. Muchos artistas reconocidos y mucho talento.
​
¿Que esperamos los fans de Dharma? ¿Algunas noticias estos meses?
​
Dharma:
​
Próximamente estaremos estrenando nuestro segundo tema con un videoclip espectacular que estamos seguros será de su agrado ya que hemos trabajado mucho en esta canción, tiene un significado muy profundo y especial para nosotros y esperamos poder conectar con la gente de esta manera.
​
¿Cuál es su opinión de la escena rock y metal actual en nuestro país?
​
Dharma:
​
Aun teniendo una visión externa por encontrarnos en Perú, consideramos que es una de las escenas más importantes actualmente y es un país donde hay mucho talento, grandes artistas y eventos de alta categoría. Esperamos tener la oportunidad de conocerla mucho más de cerca y lo más pronto posible.
​
¿Algo más que nos quieran compartir?
​
Dharma:
​
Agradecerles por la entrevista y esperamos siempre atentos más contenido de ustedes.
​
¿Dónde más podemos escucharlos o tener algún material de ustedes?
​
Dharma:
​
Pueden encontrarnos en Facebook, Instagram, Youtube y TikTok como "Dharma" y en Spotify como "Dharma Music". También en Apple Music.
​
¡Muchas gracias por su tiempo para esta entrevista para Darkzen Dragón Metal Angels!
​
Info
​
https://www.youtube.com/watch?v=L_YI_m_1Sd0
https://www.facebook.com/dharmamusicband22
https://www.instagram.com/dharmamusicband/