DARKZEN
DRAGON
METAL ANGELS
​
ROCK/METAL ON LINE
Model, hair & make-up: La Esmeralda
Photo: Heiner Seemann / GrautonStudio
Dress: Steampunk Decadence & Madame Mécanique
Earrings: Pinkabsinthe
Model Official of Darkzen Dragon On Line
La Esmeralda German Model
Grazy Mesquita!
LASTING MAZE band!
​
By Darkzen
22/06/2021
​
Official Bio
​
A Brazilian melodic metal band since 2014, composing songs about the human mind and feelings, science, movies and games.
​
Despite the coronavirus pandemic that hit the world in 2020, LASTING MAZE worked hard on new compositions, played at online festivals, released videos and the singles "To The Wolves" and "Thunder", a song that carries the name of the upcoming EP, and brings a reflection on fear and the need to understand it in order to move forward, finding peace in the midst of the storm.
​
On April 23, 2021, "Thunder" was released on all digital platforms, the group's second EP, featuring the three previous singles and two unreleased tracks. The effort shows a new approach and maturity of LASTING MAZE, with influences from European heavy metal and a positive message to the listener, showing that it is possible to face your fears and challenges with patience, wisdom and holding your head high.
​
Hello Grazy! Thank you very much for talking with you! Welcome to Darkzen Dragón Metal Angels.
​
Grazy:
​
Thank you so much for the space. I thank you for the opportunity to talk a little about Lasting Maze.
​
How have you been Grazy? How about 2020 and now this half of 2021 for you?
​
Grazy:
​
I'm fine, my family and friends too. 2020 was a very troubled year in many ways. Seeing so many people suffering due to the pandemic and the large death toll from COVID-19 has kind of fried everyone's head, it's very difficult not to have direct contact with the people we love. Fortunately, now we have vaccines, I'm hoping that everything will improve from now on, the vaccination is underway, but it is still necessary to maintain security measures, at least now we have hope.
​
Tell us a little about yourself! Hobbies?
​
Grazy:
​
I have a degree in ecology and finished my master's degree in ecology and conservation in 2019, I recently published an article in a great scientific journal. Nerdy, right? (laughs). Although I have been studying about this area, I have been very close to arts for as long as I remember. I loved drawing, painting and listening to music since I was a little girl. I started learning how to sing in 2012 and since then I have been dedicating myself to this, participating choirs and lyrical singing projects and, in 2014, we've founded the Lasting Maze. My current hobbies are tabletop RPG, boardgames, PS4 and PC games, and video editing too.
​
Darkzen:
​
Not at all Nerd! It's great that you post about your research area! I congratulate you! I also publish in scientific magazines of Engineering, now we are two Nerds! ;)
​
What are your musical influences within Metal? Other Musical Genre you liked?
​
Grazy:
​
I love symphonic metal, hard rock and indie rock, bands like Nightwish, Delain, Within Temptation, Halestorm and Evanescence are my favorites and are my biggest influences. Besides metal, I love pop music: P!nk, Lady Gaga, David Bowie, Michael Jackson, Britney Spears, Adele, Ariana Grande and many others pop artists who I find very inspiring.
​
Your band has an excellent concept! How can you combine about the human mind, psychology, science, movies, games, as well as human feelings, with Metal Music?
​
Grazy:
​
Thank you. The metal genre, in addition to being quite comprehensive, also gives us freedom to explore various themes. Our first EP have a more tragic theme, we actually combined narratives from films, games and books, all from the point of view of human feelings. This way, each song had its own narrative coming into connection with the theme of the EP 'Silent Spring'. Our new EP addresses a more positive narrative, which we think people needed to hear positive messages in this very difficult moment that we are going through, which is the COVID-19 pandemic. So the EP 'Thunder' is energetic and positive, encouraging the best human feelings.
​
Who writes about the songs? Are you?
​
Grazy:
​
Yes, I wrote most of our songs in the first EP, some of them had the participation of Ali Morais. In our new EP, I also wrote most of the lyrics, but the boys also helped a lot by giving tips and ideas about what I could write. Isaac also has a knack for composing, you can expect a lot of lyrics from him in our next work. The instrumental of the EP 'Thunder' was arranged and created by Pedro, most of the songs are of his origin, and over time some adjustments were made until reaching the final result that you can check, Pedro is an excellent instrumentalist and musician.
​
What does your band name mean? How was the creation of it?
​
Grazy:
​
We wanted a name with a comprehensive theme, so we associate the human mind. Our band's name refers to the human brain, which we consider to be an endless labyrinth, encompassing an infinite number of possibilities, feelings and ideas. We call our fans 'Mazers' because we believe that each person is a maze and a universe to be discovered. The idea for the name came from our former guitarist, Ali Morais, we had several others names that we put to vote and 'Lasting Maze' was the big winner.
About your discography, why only singles and EP?
​
Grazy:
​
As we are a relatively new band and from a place with few incentives until then, we decided to focus our efforts on the creation of singles and EPs, which is a very good strategy and also used by K-POP groups in their early years. It consists of concentrating on good production and annual audio-visual promotion so that all songs can be better worked on and become recognized, so they do not fall into ostracism. Thus, every year the band can release new material, whether single or EP, with music videos, lyric videos, pleasing fans who consume the material.
​
Darkzen:
​
This is in fact very good!
​
Thunder's song has an excellent style, alternative metal, with an emotional touch with feeling, it is what I can hear, solos, riffs, strong chords and your beautiful voice makes an excellent work, as was the production and especially during this confinement?
​
Grazy:
​
Thank you. Our EP was nearly ready by the end of 2019 as all the production was done before the pandemic, Pedro Anselmo had several songs saved that he wanted to show us, we listened to them all, we did a screening and chose the ones that best fit the EP's theme. We got together, made some adjustments, created some new riffs, wrote the lyrics, rehearsed all of them and presented them in some festivals to see their receptivity. All of them were very well received and so we knew that our new EP was ready. We chose the name, the theme and produced the official cover art with Wesley Souza, who did an incredible job. The pandemic greatly affected the release of the EP, which ended up taking a long time to be released. Because we wanted to launch it strategically and that would actually reach the public, so we were launching the singles and there were several online festivals that wanted to have our presence, so the Desérticas Festival emerged as a great opportunity to produce new audio-visual material and release our EP, so we choose the release date. Coincidentally, in the same period, we've met the consultor of Nightfall's PR, Emanuel Seagal, someone with a lot of confidence and credibility. With that we had our complete team to then launch our EP in the way we expected in such very troubled and difficult period that we went through.
​
Do you have a favorite song from this EP called Thunder?
​
Grazy:
​
It is difficult to choose a favorite, but I can talk about the ones that most challenged me as a singer and songwriter, and these efforts bring very rewarding memories. In 'Thunder' and 'Destiny (Carry On)', I was able to use techniques that until then I had not used in any other songs of the band, where I studied belting techniques for 1 month before recording them and this generates a very important evolution in the technical aspect for me as vocalist. In 'To The Wolves', I was also able to use some drive techniques that made me very happy with the final result. 'Kosmos' was also challenging in terms of composition and lyrics, where I did an intense research on Carl Sagan's concepts about the cosmos, the universe, its definitions and about the pale blue dot that is our planet seen in space, I am in love with the lyrics of this song.
​
Tell us about the songs of Greatest Sin, Kosmos and Destiny (Carry On), Greatest Sin is a song from 2018, Kosmos is about someone from Science! And the last song calls my attention to the message, what do you want to convey to us?
​
Grazy:
​
The song 'Greatest Sin' talks about leaving an abusive relationship without becoming a victim, leaving with your head held high and becoming someone emotionally independent. 'Kosmos' talks about Carl Sagan's concept of the cosmos and the universe, where we are all connected to the universe and are part of it, I like to say, in music and in a poetic way, that we are part of the stars and they are part of us. 'Destiny (Carry On)' is about an intense search on reaching your dreams, about striving to the end for what you want to achieve and realizing that it is possible to conquer your space and become someone stronger. All of these songs seek to bring positive, energetic and powerful messages.
​
On the cover art of the EP album it is very beautiful, the female character looks like you! What does the cover mean?
​
Grazy:
​
During the production of the cover, Wesley Souza and I talked a lot about the theme of each song, the idea that we wanted to pass on and future plans for music videos that we wanted to produce. Each item on the cover represents an idea present in the songs, the empowerment addressed in Greatest Sin and To The Wolves is represented by the woman on the cover, who we call the Goddess of Thunder, the universe and the starry sky represents Kosmos, the key in her hands represent Destiny and the lightning the title track of the EP, 'Thunder'.
​
Will you make a different video about a song from the EP? Maybe the scenery, the background or I don't know something different
​
Grazy:
​
Yes. During this pandemic we launched the 'Lockdown Sessions' versions of the new EP's songs, we also have plans to release official music videos.
​
Did you do any live stream on any social network?
​
Grazy:
​
Usually, I do on the band's official Instagram and when someone invites me to.
​
Any surprises or what goals do you have as band for the rest of the year? And for you?
​
Grazy:
​
Our plans are to promote our EP, produce our music videos and start the production process for our next work.
​
Any presentation of you in live, or maybe can be done this year or until 2022?
​
Grazy:
​
The pandemic in Brazil is still very intense, it is still early to talk about shows, but I think that, for this year, we won't be able to. But we hope that in 2022 everything will be resolved so that we can return to the stage.
​
What would you say to your fans?
​
Grazy:
​
I would like to thank you for all the support that our fans give us. You guys are awesome and very affectionate to us, I hope you enjoy our new EP, follow us on social medias and streaming platforms that soon we will launch our new merchandising on our virtual store.
​
Do you have anything to add to this interview or share with us?
​
Grazy:
​
I would like to thank you for this great interview, it was a lot of fun and it was really cool to remember all of these themes. Thank you so much for this space and for having me. I also hope you enjoy our new EP, there is still a lot of cool stuff coming!
​
Thank you very much for your time for this interview! For Darkzen Dragon Metal Angels!
​
Info
​
- Instagram: https://instagram.com/lastingmaze
- Facebook: https://facebook.com/lastingmaze1
- YouTube: https://youtube.com/lastingmazeofficial
- Spotify: https://open.spotify.com/artist/2tESxhwyZnIVU1TTbW2ADp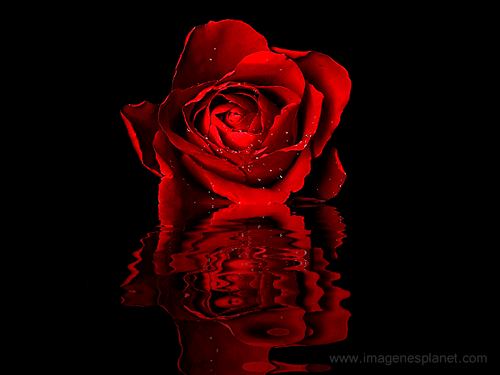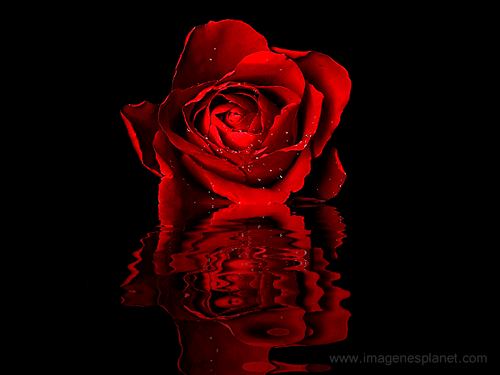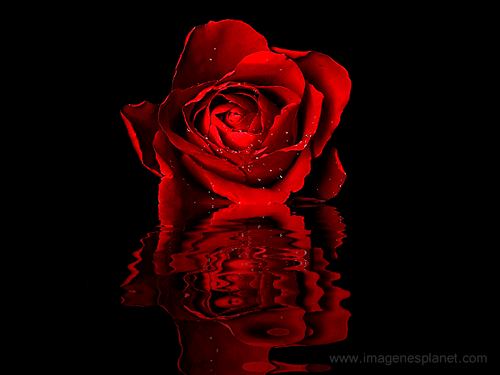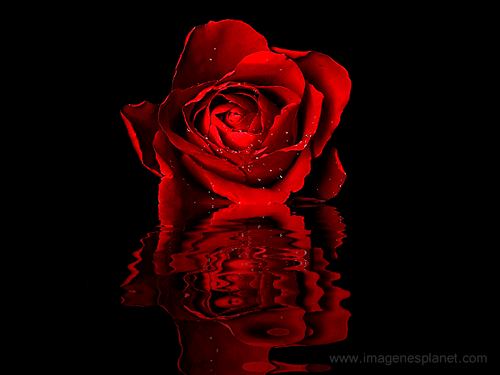 Grazy Mesquita!
LASTING MAZE band!
​
Por Darkzen
22/06/2021
​
Bio Oficial
​
Una banda brasileña de metal melódico desde 2014, que compone canciones sobre la mente y los sentimientos humanos, ciencia, películas y juegos.
​
A pesar de la pandemia de coronavirus que azotó al mundo en 2020, LASTING MAZE trabajó duro en nuevas composiciones, tocó en festivales en línea, lanzó videos y los sencillos "To The Wolves" y "Thunder", una canción que lleva el nombre del próximo EP. y trae una reflexión sobre el miedo y la necesidad de comprenderlo para seguir adelante, encontrar la paz en medio de la tormenta.
​
El 23 de abril de 2021, se lanzó "Thunder" en todas las plataformas digitales, el segundo EP del grupo, con los tres sencillos anteriores y dos pistas inéditas. El esfuerzo muestra un nuevo enfoque y madurez de LASTING MAZE, con influencias del heavy metal europeo y un mensaje positivo para el oyente, demostrando que es posible afrontar tus miedos y retos con paciencia, sabiduría y manteniendo la cabeza en alto.
​
¡Hola Grazy! ¡Muchas gracias por hablar contigo! Bienvenida a Darkzen Dragón Metal Angels.
​
Grazy:
​
Muchas gracias por el espacio. Les agradezco la oportunidad de hablar un poco sobre Lasting Maze.
​
¿Cómo has estado Grazy? ¿Qué tal 2020 y ahora esta mitad de 2021 para ti?
​
Grazy:
​
Estoy bien, mi familia y mis amigos también. 2020 fue un año muy problemático en muchos sentidos. Ver a tanta gente sufriendo debido a la pandemia y la gran cantidad de muertos por COVID-19 ha frito la cabeza a todos, es muy difícil no tener contacto directo con las personas que amamos. Afortunadamente, ahora tenemos vacunas, espero que todo mejore a partir de ahora, la vacunación está en marcha, pero aún es necesario mantener las medidas de seguridad, al menos ahora tenemos esperanza.
​
¡Cuéntanos un poco sobre ti! ¿Aficiones?
​
Grazy:
​
Soy licenciada en ecología y terminé mi maestría en ecología y conservación en 2019, recientemente publiqué un artículo en una gran revista científica. Nerd, ¿verdad? (risas). Aunque he estado estudiando sobre esta área, he estado muy cerca de las artes desde que tengo memoria. Desde pequeña me encantaba dibujar, pintar y escuchar música. Empecé a aprender a cantar en 2012 y desde entonces me dedico a ello, participando en coros y proyectos de canto lírico y, en 2014, fundamos The Lasting Maze. Mis pasatiempos actuales son los juegos de rol de mesa, los juegos de mesa, los juegos de PS4 y PC, y también la edición de video.
​
Darkzen:
​
Para nada de Nerd! ¡Es genial que publiques sobre tu área de investigación! ¡Te felicito! Yo también publico en revistas científicas de Ingeniería, ahora somos dos Nerds! ;)
​
¿Cuáles son tus influencias musicales dentro del Metal? ¿Otro género musical que te gustó?
​
Grazy:
​
Me encanta el metal sinfónico, el hard rock y el indie rock, bandas como Nightwish, Delain, Within Temptation, Halestorm y Evanescence son mis favoritas y son mis mayores influencias. Además del metal, me encanta la música pop: P! Nk, Lady Gaga, David Bowie, Michael Jackson, Britney Spears, Adele, Ariana Grande y muchos otros artistas pop que encuentro muy inspiradores.
​
¡Tu banda tiene un concepto excelente! ¿Cómo puedes combinar la mente humana, la psicología, la ciencia, las películas, los juegos y los sentimientos humanos con la música metal?
​
Grazy:
​
Gracias. El género metal, además de ser bastante completo, también nos da libertad para explorar diversos temas. Nuestro primer EP tiene un tema más trágico, de hecho, combinamos narrativas de películas, juegos y libros, todo desde el punto de vista de los sentimientos humanos. De esta manera, cada canción tenía su propia narrativa entrando en conexión con el tema del EP "Silent Spring". Nuestro nuevo EP aborda una narrativa más positiva, que creemos que la gente necesitaba escuchar mensajes positivos en este momento tan difícil que atravesamos, que es la pandemia de COVID-19. Así que el EP "Thunder" es enérgico y positivo, fomentando los mejores sentimientos humanos.
​
¿Quién escribe sobre las canciones? ¿Eres tú?
​
Grazy:
​
Sí, escribí la mayoría de nuestras canciones en el primer EP, algunas de ellas contaron con la participación de Ali Morais. En nuestro nuevo EP, también escribí la mayoría de las letras, pero los chicos también ayudaron mucho al dar consejos e ideas sobre lo que podía escribir. Isaac también tiene un don para componer, puedes esperar muchas letras de él en nuestro próximo trabajo. El instrumental del EP 'Thunder' fue arreglado y creado por Pedro, la mayoría de las canciones son de su origen, y con el tiempo se hicieron algunos ajustes hasta llegar al resultado final que podéis comprobar, Pedro es un excelente instrumentista y músico.
​
¿Qué significa el nombre de tu banda? ¿Cómo fue la creación del mismo?
​
Grazy:
​
Queríamos un nombre con un tema integral, por lo que asociamos la mente humana. El nombre de nuestra banda hace referencia al cerebro humano, que consideramos un laberinto sin fin, que engloba una infinidad de posibilidades, sentimientos e ideas. Llamamos a nuestros fans "Mazers" porque creemos que cada persona es un laberinto y un universo por descubrir. La idea del nombre vino de nuestro ex guitarrista, Ali Morais, teníamos varios otros nombres que pusimos a votación y "Lasting Maze" fue el gran ganador.
​
Sobre tu discografía, ¿Por qué solo singles y EP?
​
Grazy:
​
Como somos una banda relativamente nueva y de un lugar con pocos incentivos hasta entonces, decidimos enfocar nuestros esfuerzos en la creación de singles y EPs, que es una muy buena estrategia y también utilizada por grupos de K-POP en sus primeros años. Consiste en concentrarse en una buena producción y promoción audiovisual anual para que todas las canciones se trabajen mejor y sean reconocidas, para que no caigan en el ostracismo. Así, cada año la banda puede lanzar material nuevo, ya sea single o EP, con videos musicales, videos con letras, complaciendo a los fanáticos que consumen el material.
​
Darkzen:
​
Así es de hecho, muy bien!
​
La canción de Thunder tiene un estilo excelente, metal alternativo, con un toque emocional con sentimiento, es lo que puedo escuchar, solos, riffs, acordes fuertes y tu hermosa voz hace un excelente trabajo, ¿Cómo fue la producción y sobre todo durante este encierro?
​
Grazy:
​
Gracias. Nuestro EP estaba casi listo a fines de 2019 ya que toda la producción se hizo antes de la pandemia, Pedro Anselmo tenía varias canciones guardadas que quería mostrarnos, las escuchamos todas, hicimos una proyección y elegimos las que mejor encajaban el tema del EP. Nos juntamos, hicimos algunos ajustes, creamos algunos riffs nuevos, escribimos la letra, los ensayamos todos y los presentamos en algunos festivales para ver su receptividad. Todos ellos fueron muy bien recibidos y así sabíamos que nuestro nuevo EP estaba listo. Elegimos el nombre, el tema y produjimos la portada oficial con Wesley Souza, quien hizo un trabajo increíble. La pandemia afectó mucho el lanzamiento del EP, que terminó tardando mucho en publicarse. Porque queríamos lanzarlo estratégicamente y que realmente llegara al público, entonces estábamos lanzando los singles y había varios festivales online que querían tener nuestra presencia, por lo que el Festival Desérticas surgió como una gran oportunidad para producir nuevo material audiovisual. y lanzamos nuestro EP, así que elegimos la fecha de lanzamiento. Casualmente, en el mismo período, conocimos al consultor de relaciones públicas de Nightfall, Emanuel Seagal, alguien con mucha confianza y credibilidad. Con eso teníamos nuestro equipo completo para luego lanzar nuestro EP de la manera que esperábamos en un período tan turbulento y difícil por el que pasamos.
​
¿Tienes una canción favorita de este EP ?
​
Grazy:
​
Es difícil elegir una favorita, pero puedo hablar de los que más me desafiaron como cantante y compositor, y estos esfuerzos me traen recuerdos muy gratificantes. En 'Thunder' y 'Destiny (Carry On)' pude usar técnicas que hasta entonces no había usado en ninguna otra canción de la banda, donde estudié técnicas de cinturones durante 1 mes antes de grabarlas y esto genera una muy importante evolución en el aspecto técnico para mí como vocalista. En 'To The Wolves', también pude usar algunas técnicas de drive que me hicieron muy feliz con el resultado final. 'Kosmos' también fue un desafío en términos de composición y letras, donde hice una intensa investigación sobre los conceptos de Carl Sagan sobre el cosmos, el universo, sus definiciones y sobre el punto azul pálido que es nuestro planeta visto en el espacio, estoy enamorada. con la letra de esta canción.
​
Cuéntanos sobre las canciones de Greatest Sin, Kosmos y Destiny (Carry On), Greatest Sin es una canción de 2018, ¡Kosmos es sobre alguien de la ciencia! Y la última canción me llama la atención sobre el mensaje, ¿qué quieres transmitirnos?
​
Grazy:
​
La canción "Greatest Sin" habla de dejar una relación abusiva sin convertirse en una víctima, irse con la cabeza en alto y convertirse en alguien emocionalmente independiente. 'Kosmos' habla del concepto de Carl Sagan del cosmos y el universo, donde todos estamos conectados con el universo y somos parte de él, me gusta decir, en música y de manera poética, que somos parte de las estrellas y son parte de nosotros. "Destiny (Carry On)" trata de una búsqueda intensa para alcanzar tus sueños, de esforzarte hasta el final por lo que quieres lograr y darte cuenta de que es posible conquistar tu espacio y convertirte en alguien más fuerte. Todas estas canciones buscan traer mensajes positivos, enérgicos y poderosos.
​
En la portada del álbum EP es muy hermosa, ¡el personaje femenino se parece a ti! ¿Qué significa la portada?
​
Grazy:
​
Durante la producción del cover, Wesley Souza y yo hablamos mucho sobre el tema de cada canción, la idea que queríamos transmitir y los planes futuros para los videos musicales que queríamos producir. Cada elemento de la portada representa una idea presente en las canciones, el empoderamiento abordado en Greatest Sin y To The Wolves está representado por la mujer de la portada, a quien llamamos la Diosa del Trueno, el universo y el cielo estrellado representa a Kosmos, La llave en sus manos representa a Destiny y el rayo de la canción principal del EP, 'Thunder'.
​
¿Harás un video diferente sobre una canción del EP? Tal vez el paisaje, el fondo o no se algo diferente
​
Grazy:
​
Si. Durante esta pandemia, lanzamos las versiones "Lockdown Sessions" de las canciones del nuevo EP, también tenemos planes de lanzar videos musicales oficiales.
​
¿Hiciste alguna transmisión en vivo en alguna red social?
​
Grazy:
​
Por lo general, lo hago en el Instagram oficial de la banda y cuando alguien me invita.
​
¿Alguna sorpresa o qué objetivos tienen como banda para el resto del año? ¿Y para ti?
​
Grazy:
​
Nuestros planes son promover nuestro EP, producir nuestros videos musicales y comenzar el proceso de producción para nuestro próximo trabajo.
​
¿Alguna presentación tuya en directo, o quizás se pueda hacer este año o hasta el 2022?
​
Grazy:
​
La pandemia en Brasil sigue siendo muy intensa, todavía es pronto para hablar de espectáculos, pero creo que, para este año, no podremos. Pero esperamos que en 2022 todo se resuelva para que podamos volver a los escenarios.
¿Qué les dirías a tus fans?
​
Grazy:
​
Me gustaría agradecerles por todo el apoyo que nos brindan nuestros fans. Ustedes son geniales y muy cariñosos con nosotros, espero que disfruten de nuestro nuevo EP, síganos en redes sociales y plataformas de streaming que pronto lanzaremos nuestra nueva mercancía en nuestra tienda virtual.
​
¿Tiene algo que agregar a esta entrevista o compartir con nosotros?
​
Grazy:
​
Me gustaría agradecerles por esta gran entrevista, fue muy divertido y fue genial recordar todos estos temas. Muchas gracias por este espacio y por invitarme. También espero que disfruten de nuestro nuevo EP, ¡todavía hay muchas cosas interesantes por venir!
​
¡Muchas gracias por su tiempo para esta entrevista! ¡Por Darkzen Dragón Metal Angels!
​
Info
​
- Instagram: https://instagram.com/lastingmaze
- Facebook: https://facebook.com/lastingmaze1
- YouTube: https://youtube.com/lastingmazeofficial
- Spotify: https://open.spotify.com/artist/2tESxhwyZnIVU1TTbW2ADp