DARKZEN
DRAGON
METAL ANGELS
​
ROCK/METAL ON LINE
Model, hair & make-up: La Esmeralda
Photo: Heiner Seemann / GrautonStudio
Dress: Steampunk Decadence & Madame Mécanique
Earrings: Pinkabsinthe
Model Official of Darkzen Dragon On Line
La Esmeralda German Model
Carmen Xina!
Adamantia band!
From España!
The Interview!
By Darkzen
01/06/2020
​
Official Bio
​
Singer and talented of the Spanish Band Adamantia is a melodic metal band created by guitarist Fran Soler and vocalist Manuel Soler in July 2015, that same month the band released their first single as a preview of the project, "El Despertar". In July 2015 bassist Mario García (Ex-Dark Moor) entered and they began recording their first album "UNO: Una Nueva Odisea", which was released in April 2017. After the album was released, Manuel Soler and Mario García, they decide to leave the formation and Isra Gadea and José M. Pérez enter their place.
The band begins to work with "Mad Rock Management" and begins to compose and produce their second full-length album entitled "Pandora", which comes out in October 2019. After the release of the new album, the band begins to play live and present the work, opening the show for "Jorn Lande" in Madrid and sharing the bill with groups like Tierra Santa, Jupiter and Leonor Marchesi. During these concerts, the band decides to do without Isra Gadea as a vocalist and to have "Carmen Xina" as the present and future voice of the band and here I present it to you!
​
Hi carmen! Thank you so much!! For this opportunity and to know a little about you! And greetings to Fran Soler and Manuel Soler
​
Hello! Thanks to you for supporting Adamantia and metal in general. I will convey your greetings to the two brothers.
​
How have you been in all this Quarantine? I send you a hug, your family is very well.
​
Carmen
​
The truth is that I feel lucky, I have been through quarantine quite well, within the bad of the situation. Luckily all my friends and family are in good health, which is the most important thing. I am a very restless person, so I have not been too bored in these months, I have taken the time well. From here I want to send all my encouragement and love to all who are going through very hard times with this situation.
Darkzen
​
I am very happy to hear that Carmen!
​
What is your career in the Metal World?
​
Carmen
​
I started in this world when I was still very young, at 15 years old. My first band was melodic metal, it was called "Daltigoth", in Águilas, my hometown. As a curious fact, to say that the guitarist of that band was Fran Soler, since we are both from there and we have been friends since adolescence. Then I became part of another aquiline band, "Fuego Fatuo", we were doing Hardcore and I participated as a second vocalist until I moved to Madrid.
Once here, Fran and I met again on another project, "Belfast", with Sergio Martínez, bassist for Ankhara, ex-Wizard of Oz, Mr Rock and a long etcetera.
​
Belfast overlapped in time for a few years with "OKER", the classic Heavy Metal band I was with for more than 10 years, until February 2017, at which time the last of our formations dissolved. And now, for a few months now, I have the great honor of being the new vocalist for Adamantia.
​
You are also an Engineer! Very good, colleague, how did the transition happen?
​
Carmen
​
Yes, I studied technical engineering in Topography and currently, in addition to music, I am dedicated to the world of telecommunications. I did not go through any transition, I dedicate myself to music from a very young age, I have simply been combining these two facets of my life as well as I have been able to in these years.
​
Darkzen
​
Well I congratulate you! In addition to music through this means of communication, I am also a Geophysical Engineer, great colleague!
​
Tell us Xina! What will happen after this and with your band Adamantia?
​
Carmen
​
We are looking forward to all this happening soon, for the good of all. And we have a lot of plans and a lot of desire to return to the stages after this break, since it has caught me just entering Adamantia and almost without debuting with them.
​
Is there a rescue plan? Any new single or job that Adamantia is working on?
​
Carmen
​
Yes, we are already working on a new single that will appear in a few months in a limited edition on vinyl, along with other songs by the band. Also, we already have our sights on the next album.
​
Darkzen
​
Great news!
​
Does Adamantia have plans for the other year to leave the Tour outside of Spain?
​
Carmen
​
At the moment we have no more plans than to resume the Spanish tour that we had scheduled for this year and that could not have been, as soon as the situation allows it. Although we will be delighted to travel where the public demands us, we owe it to ourselves and we are very excited to be able to take our music outside our borders.
​
How much did you participate in the Pandora album? Did you write some songs?
​
Carmen
​
My only participation in the previous album was the collaboration in the song that gives name to the album "Pandora" along with the two previous vocalists, Manuel Soler and Isra Gadea.
​
From the Albúm Pandora will you release any other video clip?
​
Carmen
​
The truth is that we are very focused on the next work and most likely we will release a video clip for the new single, but we don't rule out recovering a song from "Pandora" to re-record it and make a new video, maybe in the future.
​
Were you a singer of the OKE band any plan after this return to 'normality'?
​
Carmen
​
Oker disbanded in 2017 and unfortunately we have no intention of meeting again at this time.
The Livestream you gave on Instagram weeks ago was great! Thank you for answering me! Will you do any other? I think at the moment because of the situation it will be a little more usual to be close to the fans.
​
Carmen
​
Thank you! Of course I will. The truth is that I don't like social networks too much, but it is the most direct way to connect with the people who follow us and even more so in these moments when face-to-face is impossible.
And for fans of Adamantia that you leave them to make them on both!
​
Carmen
​
In a couple of months we will release a special vinyl edition with the new single and other songs and we are working on the next album, which we want to be ready for next year. In addition, we are preparing some extra surprises to liven up the wait, so stay tuned!
​
Anything else you would like to comment or share with us?
​
Carmen
​
Nothing more than to thank you for your support and for this interview. And to the followers of Darkzen Dragon Metal Angels send all my love and encouragement to carry out the quarantine, and most importantly, health for all.
​
Thank you very much for your time giving this interview for Darkzen Dragon Metal Angels!
​
Info
​
https://www.facebook.com/adamantiaoficial/
https://adamantiametal.es/home
https://twitter.com/AdamantiaMetal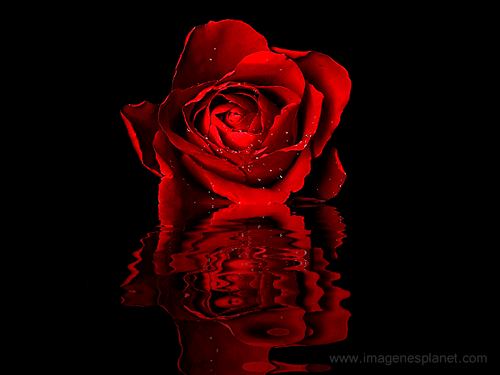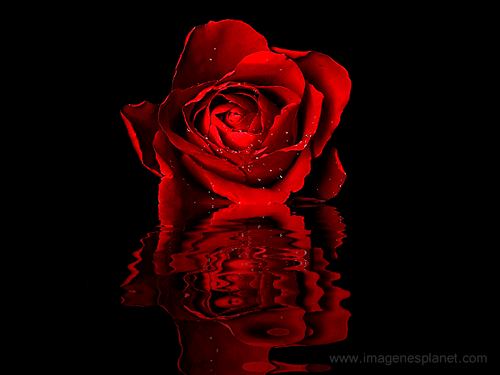 Carmen Xina!
Adamantia band!
Desde España!
¡La Entrevista!
Por Darkzen
01/06/2020
​
Bio Oficial
​
Cantante y Talentosa de la Banda Española Adamantia es una banda de metal melódico creada por el guitarrista Fran Soler y el vocalista Manuel Soler en Julio de 2015, ese mismo mes la banda lanza su primer single como adelanto del proyecto, "El Despertar". En Julio de 2015 entra el bajista Mario García (Ex-Dark Moor) y empiezan la grabación de su primer disco "U.N.O: Una Nueva Odisea", que ve la luz durante Abril del 2017. Trás la salida del álbum, Manuel Soler y Mario García, deciden abandonar la formación y entran en su lugar Isra Gadea y José M. Pérez.
​
La banda empieza a trabajar con "Mad Rock Managment" y comienza a componer y producir su segundo larga duración titulado "Pandora", que sale en Octubre de 2019. Tras la salida del nuevo disco, la banda comienza a tocar en directo y a presentar el trabajo, abriendo el show para "Jorn Lande" en Madrid y compartiendo cartel con grupos como Tierra Santa, Júpiter y Leonor Marchesi. Durante estos conciertos, la banda decide prescindir de Isra Gadea como vocalista y contar con "Carmen Xina" como presente y futura voz de la banda y aquí te la presento!
​
Hola Carmen! Muchas Gracias!! Por esta oportunidad y saber un poco de ti! Y saludos a Fran Soler y a Manuel Soler
​
Hola! Gracias a vosotros por el apoyo a Adamantia y al metal en general. Les trasladaré vuestros saludos a los dos hermanos.
​
Como has estado en toda esta Cuarentena? Te mando un abrazo, que tu familia está muy bien.
​
Carmen
​
La verdad es que me siento afortunada, estoy pasado bastante bien la cuarentena, dentro de lo malo de la situación. Por suerte todos mis amigos y familiares se encuentran bien de salud, que es lo más importante. Soy una persona muy inquieta, por lo que no me he aburrido demasiado en estos meses, he ocupado bien el tiempo. Desde aquí quiero enviar todos mis ánimos y mi cariño a todos los que están pasando por momentos muy duros con esta situación.
​
Darkzen
​
Me da mucho gusto escuchar eso Carmen!
​
Cuál es tu trayectoria dentro del Mundo Metalero?
​
Carmen
​
Empecé en este mundillo cuando todavía era muy joven, con 15 añitos. Mi primera banda fue de metal melódico, se llamaba "Daltigoth", en Águilas, mi pueblo natal. Como dato curioso, decir que el guitarrista de aquella banda era Fran Soler, ya que los dos somos de allí y somos amigos desde la adolescencia. Luego entré a formar parte de otra banda aguileña, "Fuego Fatuo", hacíamos Hardcore y yo participé como segunda vocalista hasta que me mudé a Madrid.
​
Una vez aquí, Fran y yo volvimos a coincidir en otro proyecto, "Belfast", con Sergio Martínez, bajista de Ankhara, ex-Mago de Oz, Mr Rock y un largo etcétera.
​
Belfast se solapó en el tiempo durante unos años con "OKER", la banda de Heavy Metal clásico en la que estuve más de 10 años, hasta febrero de 2017, momento en el que la última de nuestras formaciones se disolvió. Y ahora, desde hace unos meses, tengo el gran honor de ser la nueva vocalista de Adamantia.
​
Además eres Ingeniera! Muy bien Colega, como paso la transición?
​
Carmen
​
Sí, estudié ingeniería técnica en Topografía y actualmente, además de la música, me dedico al mundo de las telecomunicaciones. No pasé ninguna transición, me dedico a la música desde muy pequeña, simplemente he ido compaginando esas dos facetas de mi vida como buenamente he podido en estos años.
​
Darkzen
​
Pues te felicito! Yo también además de la música por este medio de comunicación soy también Ingeniero Geofísico, que bien colega!
​
Cuéntanos Xina! Que pasara después de esto y con tu banda Adamantia?
​
Carmen
​
Estamos deseando que todo esto pase pronto, por el bien de todos. Y tenemos muchos planes y muchas ganas de volver a los escenarios tras este parón, ya que me ha pillado recién entrada a Adamantia y casi sin estrenarme con ellos.
​
Hay algún plan de rescate? Algún nuevo sencillo o trabajo en el que esté trabajando Adamantia?
​
Carmen
​
Sí, ya estamos trabajando en nuevo single que aparecerá en pocos meses en una edición limitada en vinilo, junto con otros temas de la banda. Además, ya tenemos puesta la vista en el siguiente disco.
​
Darkzen
​
Excelentes noticias!
​
Adamantia tiene planes para el otro año salir de Tour fuera de España?
​
Carmen
​
De momento no tenemos más planes que retomar la gira española que teníamos programada para este año y que no ha podido ser, en cuanto la situación nos lo permita. Aunque estaremos encantados de viajar donde el público nos reclame, nos debemos a ello y nos hace mucha ilusión poder llevar nuestra música fuera de nuestras fronteras.
​
Que tanto participaste en el albúm Pandora? Escribiste algunas canciones?
​
Carmen
​
Mi única participación en el anterior álbum fue la colaboración en la canción que da nombre al disco "Pandora" junto a los dos vocalistas anteriores, Manuel Soler e Isra Gadea.
​
Del Albúm Pandora lanzaran algún otro videoclip?
​
Carmen
​
La verdad es que estamos muy centrados con el siguiente trabajo y lo más probable es que lancemos un videoclip para el nuevo single, pero no descartamos recuperar algún tema de "Pandora" para regrabarlo y hacer un nuevo video, tal vez en un futuro.
​
Eras cantante de la banda OKE algún plan posterior a este regreso a la 'normalidad'?
​
Carmen
​
Oker se disolvió en 2017 y lamentablemente no tenemos intención de volver a reunirnos por el momento.
Estuvo genial el Livestream que hace semanas diste en Instagram! Gracias por contestarme! Harás algún otro? Creo que de momento por la situación será un poco más habitual para estar cerca de los fans.
​
Carmen
​
¡Muchas gracias! Por supuesto que haré más. La verdad es que no me gustan demasiado las redes sociales, pero es la forma más directa de poder conectar con la gente que nos sigue y más aún en estos momentos en los que el cara a cara es imposible.
​
Y para los fans de Adamantia que les dejas para que estén al tanto!
​
Carmen
​
En un par de meses sacaremos una edición especial en vinilo con el nuevo single y otros temas y estamos trabajando en el siguiente álbum, que queremos que esté listo para el próximo año. Además, estamos preparando alguna sorpresita extra para amenizar la espera, así que ¡Estad atentos!
​
Algo más que te gustaría comentar o compartir con nosotros?
​
Carmen
​
Nada más que daros las gracias por vuestro apoyo y por esta entrevista. Y a los seguidores de Darkzen Dragón Metal Angels enviarles todo mi cariño y mucho ánimo para llevar la cuarentena, y lo más importante, salud para todos.
​
Muchas gracias por tu tiempo en dar esta entrevista para Darkzen Dragón Metal Angels!
​
Info
​
https://www.facebook.com/adamantiaoficial/
https://adamantiametal.es/home
https://twitter.com/AdamantiaMetal