Kremena Nikolova!
The Interview!
Bendida band
By Darkzen
15/10/2020
Official Bio of the Band
Bendida is a symphonic fantasy female fronted metal band from Bulgaria/Sofia. The songs are based on mythology, fantasy and fiction. Traditional Bulgarian Folklore has a discreet influence over the rhythmic. Symphonic elements come from the classical instruments in the band like violin, viola da gamba, french horn, piano and acoustic guitar. The band unites talented people with professional academic education and solid experience in music. Rich vocal melodies in the compositions are often combined with choral parts. The founder of Bendida - Vinnie Atanasov ( guitars, vocals, compositions, lyrics, orchestrations, arrangements etc.) created the band in 2008.So far Bendida had released two singles: 2012 - The Farthest Shore (single)2014 - Prince of Ice (single)and two albums:2017 - Goddess of the Moon (album ) 2020 - First of the Heroes (album, released with the Romanian label from Bucharest named - "Psychosounds Music")On Bendida Youtube channel ( https://www.youtube.com/c/Bendida/ ) you can find lots of official videos, live-videos and lyric videos as well. The band has serious activity in concerts and festivals in Bulgaria and abroad. Several times the band took part in Municipal Cultural programs and had some live acoustic concerts broadcasted on the National TV of Bulgaria and Bulgarian National Radio. The Bendida's family includes eight official members. Very important part of the family during the last two years became the beautiful people from the Academic Choir " Sveta Paraskeva" with conductor - Galina Lukanova.The front-lady Kremena Nikolova is responsible for the lead, back vocals, choral parts and also takes care of the stylish appearance of the whole band. The great looking visual materials, posters, flyers, cards, merch design, artistic look of the album covers, booklets, lyric videos, video backgrounds and many more things are also made by Kremena Nikolova. All the musicians and singers in Bendida, led by Vinnie Atanasov together create a unique Fantasy World, painted by the "brush of music". It's a wonder-land full of Gods and Goddesses, kings, princesses, enchanted woods, mystical creatures, myths and legends.If you want to be a guest in the World of Bendida, it's easy, just free your mind and use your imagination, the music will take you there! Check out BENDIDA's website and online store -> https://bendida.net/
​
Hi! Kremena! Gladly hear from you! I hope you are very well and welcome to Darkzen Dragon Metal Angels your home
​
Kremena
​
Hi, it's my pleasure talking to you.
​
Kremena, How are you? How have you endured these months during quarantine?
Kremena
​
I'm fine, thanks and I'm ready for new music adventures as usual.
​
I prefer to look ahead in the future and don't go back in time because 2020 wasn't a nice and positive year so far. It started wrong somehow and we'll see how it's going to end.
​
Well, there was one happy thing for sure - our new album release. Even if the concerts and festivals got canceled all over the world, with Bendida we managed to shoot a new video and promote it with a small acoustic concert.
​
Tell us a little about your band Bendida, you founded the band between you and Vinnie, because the style called Fantasy Metal?
​
Kremena
​
Actually Vinnie is the one who founded Bendida twelve years ago in 2008 and I became a vocalist in 2013. Vinnie Atanasov is our genius songwriter and guitar player, he also makes the arrangements and the lyrics. When I entered the "crew "of Bendida, I couldn't believe my eyes, one person doing all those things. Fantasy – this is the word that describes us in the best possible way. Through the years we found each other with my friends in the band, people with common taste in music and very similar sensitivity. All of us love to "travel" through imaginary places in other worlds, space and time. The themes of the songs are based on fantasy, fiction and mythology; we also have symphonic elements and rhythms from the traditional folklore.
​
What are the musical influences of Bendida band and Kremena? Both musical influences are part of your unique musical style as band?
​
Kremena
​
The easiest thing would be if we take one of the most popular names in a similar genre and try to make copy-paste music, but we have chosen the difficult way. It is much more interesting and exciting. We combine together elements from different styles that we love, trying not to put too tight frames. We have beautiful traditions and folklore in Bulgaria and there are not many bands here that tried to match metal music with folklore elements. There are just a few but if we talk about exactly combination of symphonic, fantasy, power, folklore, mythological metal with female front-lady, band with so many classical instruments and a choir…well this is really hard to find. We love the classical music, the hard metal bands, melodic metal…I have favorite bands in almost every metal and rock department.
​
The musical mix is interesting, I was listening to your new Civilization video, it is very melodic and harmonious! What are Bendida band's own musical elements like Fantasy Metal?
​
Kremena
​
First of all thank you, I think our sound is recognizable and this is very nice. What create our typical sound…hmm maybe the powerful sound, rich orchestrations, classical instruments and lyrical vocals combined with heavy guitar sound and drums, our trade mark are also the complicated change of rhythmic and the common spirit, generated from all of us together.
​
You are all very skilled musicians! I see that they mix the sound of a French horn for example! Tell us about yourself Kremena did you graduate from National Academy of Arts, Sofia in "Metal design"? What does that mean about Metal design? Here in America we don't have that!
​
Kremena
​
Thanks once again, I'm very proud of my band-mates and their great professional level of making music. We are lucky to have an amazing songwriter that creates the musical parts for each one of us. The musicians in Bendida are all very talented, skillful and experienced so working with such people is a real pleasure. Most of the members in our band have classical education and had graduated in the National Academy of Music, well I also graduated in an Academy but in the National Academy of Arts and that's right my specialty was called "METAL " and it was a funny coincidence that it sounds exactly as my beloved music. Yes I love to work with metals and I'm a designer of one-of-a-kind silver jewelry with precious stones. This is actually my profession. I work with hammers, anvil, gas burner, drill, pliers and so on.
You are a very complete singer and musician Kremena! I congratulate you! You have an excellent voice! Have you thought about the possibility of inviting some symphony orchestra where you combine Fantasy Metal and Classical Music?
​
Kremena
​
Oh, you are so kind. We thought about the Symphony orchestra and this would be really great. Even now with our current team of eight musicians we are often compared by people with a small symphonic orchestra, especially in the cases when we have some more special guest-musicians and a choir…another Academic element in our music family – The choir of the National Academy of Arts – " Sveta Paraskeva". Since the last two years we involve these beautiful and talented people in our concerts, even in the album recordings and you can see a part of the choir in our brand new video too. We are very happy to have them in our music and life. By the way I was singing in this amazing choir while I was a student and we even had a beautiful tour in Italy together, I will always remember it.
​
I don't know if you can have answers of Bisera Dimitrova's, Vyara Grancharova and Ralitsa Georgieva have an excellent musical background! How do you feel about sharing your musical talent in the Bendida band?
​
Kremena
​
People think it's not easy to have calm relations in a band of eight members including four ladies but the truth is that we are not very typical ladies, definitely not from the fussy ones. My beautiful princesses Bisera, Viara and Ralitsa are all professionally educated musicians with huge experience and music tours from all over the World. The violin player Bisera works also in the National Opera and Ballet /Sofia. Viara plays the viola da gamba ancient baroque instrument but she also plays bass guitar in some other formations, and her specialty from the National Academy of Music is double-bass.
​
Ralitsa graduated in the National Academy of Music with Piano specialty and she teaches young students how to perform. All of them are amazing musicians and we respect each other a lot. My first steps in music started when I was a child and I started with classical piano lessons in the local school for musicians. Later in the academy I started to sing in choir, after that I started to visit private school for vocal education called "PH.D. Music Lab". Being surrounded with high-level-professional musicians can be very motivating.
​
Tell us the inspiration and creation of your album First of the Heroes this year, how was the composition and lyrics of the album? Did you write some songs? Do you have any favorites?
​
Kremena
​
Recently we shared a live stream in our official facebook channel. It was from our new video promotion, a short 40-minutes acoustic concert in the "Garden of Rock".
​
All of the songs from" First of the Heroes" are my favorites. My task in the creative process is to choose the way of singing, the expression of emotions and the choice of variations. We have only one person that composes everything and this is Vinnie Atanasov. Thanks to that our songs are so recognizable, because he has a very specific way of thinking and creating…music, lyrics, everything. It all appears in Vinnie's imagination as a complete vision. As an artist I just try to imagine a painting, made by eight different people "…I want this spot to be yellow with circle shape, no, I imagine it like a pink square, no, no this shadow should be purple with triangle silhouette…" and things like that… :)
​
I can tell a lot about the compositions in "First of the Heroes" but what I really suggest to all dear readers is just listen to it! The album is uploaded on Bendida Official YouTube channel and all other social and music platforms.
​
What would you say to the readers about the Fantasy metal of Bandida band, who have not heard it yet?
​
Kremena
​
I will tell them a secret. Our music cannot be understood by each person. It has been made for the chosen people, extra sensual mystical living beings that possess creative imagination. If you managed to find and open the secret door of our Fantasy world then congratulations, you are from the chosen ones, you are special!
​
Anything else you would like to share with us or say Kremena?
​
Kremena
​
I would like to wish everybody great health and more beautiful things that money can't buy!
​
Thank you very much for this interview for Darkzen Dragón Metal Angels!, My best wishes to you and your band in everything that comes later!
​
Kremena
​
I thank you for the interesting and inspiring questions! Take care and best wishes!
​
Info
​
https://www.facebook.com/BendidaOfficial/
https://twitter.com/bendida_band
https://www.youtube.com/user/MetalBendida/
https://www.instagram.com/bendida_official
https://soundcloud.com/bendida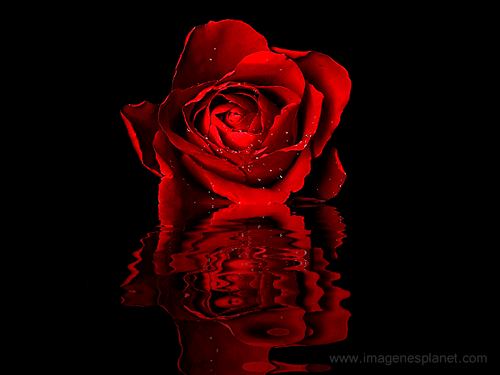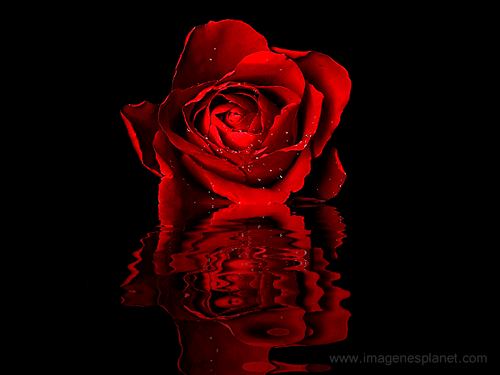 Kremena Nikolova!
La Entrevista!
Bendida band
Por Darkzen
15/10/2020
Bio Oficial de la Banda
Bendida es una banda de metal de fantasía sinfónica de Bulgaria / Sofía. Las canciones se basan en la mitología, la fantasía y la ficción. El folclore tradicional búlgaro tiene una influencia discreta sobre lo rítmico. Los elementos sinfónicos provienen de los instrumentos clásicos de la banda como el violín, viola da gamba, trompa, piano y guitarra acústica. La banda une a personas talentosas con formación académica profesional y sólida experiencia en la música. Las ricas melodías vocales en las composiciones a menudo se combinan con partes corales. El fundador de Bendida - Vinnie Atanasov (guitarras, voces, composiciones, letras, orquestaciones, arreglos, etc.) creó la banda en 2008. Hasta ahora Bendida había lanzado dos singles: 2012 - The Farthest Shore (single) 2014 - Prince of Ice ( single) y dos álbumes: 2017 - Goddess of the Moon (álbum) 2020 - First of the Heroes (álbum, lanzado con el sello rumano de Bucarest llamado - "Psychosounds Music") En el canal Bendida de Youtube (https://www.youtube .com / c / Bendida /) también puedes encontrar muchos videos oficiales, videos en vivo y videos con letras. La banda tiene una gran actividad en conciertos y festivales en Bulgaria y en el extranjero. Varias veces la banda participó en programas culturales municipales y tuvo algunos conciertos acústicos en vivo transmitidos por la TV Nacional de Bulgaria y la Radio Nacional de Bulgaria. La familia de Bendida incluye ocho miembros oficiales. Una parte muy importante de la familia durante los últimos dos años se convirtió en la hermosa gente del Coro Académico "Sveta Paraskeva" con la directora - Galina Lukanova. La directora Kremena Nikolova es responsable de la parte principal, coros, coros y también se encarga de de la apariencia elegante de toda la banda. Los magníficos materiales visuales, carteles, volantes, tarjetas, diseño de merchandising, aspecto artístico de las portadas de los álbumes, folletos, videos con letras, fondos de video y muchas cosas más también están hechos por Kremena Nikolova. Todos los músicos y cantantes de Bendida, dirigidos por Vinnie Atanasov, crean juntos un Mundo de Fantasía único, pintado por el "pincel de la música". Es una tierra de las maravillas llena de dioses y diosas, reyes, princesas, bosques encantados, criaturas místicas, mitos y leyendas. Si quieres ser un invitado en el mundo de Bendida, es fácil, solo libera tu mente y usa tu imaginación. ¡la música te llevará allí! Visite el sitio web y la tienda en línea de BENDIDA -> https://bendida.net/
¡Hola! ¡Kremena! ¡Con gusto de escuchar de ti! Espero que estés muy bien y bienvenida a Darkzen Dragón Metal Angels tu hogar
Kremena
Hola, es un placer hablar contigo.
Kremena, ¿Cómo estás? ¿Cómo has soportado estos meses durante la cuarentena?
Kremena
Estoy bien, gracias y estoy lista para nuevas aventuras musicales como siempre.
Prefiero mirar hacia el futuro y no retroceder en el tiempo porque 2020 no ha sido un año agradable y positivo hasta ahora. De alguna manera comenzó mal y veremos cómo va a terminar.
Bueno, seguro que había algo feliz: el lanzamiento de nuestro nuevo álbum. Incluso si los conciertos y festivales se cancelaron en todo el mundo, con Bendida logramos grabar un nuevo video y promocionarlo con un pequeño concierto acústico.
Cuéntanos un poco sobre tu banda Bendida, tú fundaste la banda entre tú y Vinnie, porque el estilo se llama Fantasy Metal?
Kremena
En realidad, Vinnie es quien fundó Bendida hace doce años en 2008 y yo me convertí en vocalista en 2013. Vinnie Atanasov es nuestro genial compositor y guitarrista, también hace los arreglos y la letra. Cuando entré en la "tripulación" de Bendida, no podía creer lo que veía, una persona haciendo todas esas cosas. Fantasía: esta es la palabra que nos describe de la mejor manera posible. A través de los años nos encontramos con mis amigos de la banda, gente con un gusto musical común y una sensibilidad muy similar. A todos nos encanta "viajar" a través de lugares imaginarios en otros mundos, espacio y tiempo. Los temas de las canciones se basan en la fantasía, la ficción y la mitología; también contamos con elementos sinfónicos y ritmos del folclore tradicional.
¿Cuáles son las influencias musicales de la banda Bendida y Kremena? Ambas influencias musicales son parte de tu estilo musical único como banda?
Kremena
Lo más fácil sería si tomamos uno de los nombres más populares de un género similar e intentamos hacer música de copiar y pegar, pero hemos elegido el camino difícil. Es mucho más interesante y emocionante. Combinamos elementos de diferentes estilos que nos encantan, intentando no ponernos marcos demasiado ajustados. Tenemos hermosas tradiciones y folclore en Bulgaria y no hay muchas bandas aquí que intentaron combinar la música metal con elementos del folclore. Hay solo unos pocos, pero si hablamos de una combinación exacta de sinfónico, fantasía, poder, folklore, metal mitológico con una mujer líder, una banda con tantos instrumentos clásicos y un coro… bueno, esto es realmente difícil de encontrar. Nos encanta la música clásica, las bandas de hard metal, el metal melódico… Tengo bandas favoritas en casi todos los departamentos de metal y rock.
​
La mezcla musical es interesante, estaba escuchando tu nuevo video de Civilization, ¡es muy melódico y armonioso! ¿Cuáles son los elementos musicales propios de la banda Bendida como Fantasy Metal?
Kremena
En primer lugar, gracias, creo que nuestro sonido es reconocible y esto es muy agradable. Lo que crea nuestro sonido típico... hmm, tal vez el sonido poderoso, las ricas orquestaciones, los instrumentos clásicos y las voces líricas combinadas con el sonido pesado de la guitarra y la batería, nuestra marca registrada es también el complicado cambio rítmico y el espíritu común, generado por todos nosotros juntos.
¡Todos ustedes son músicos muy hábiles! ¡Veo que mezclan el sonido de un cuerno frances por ejemplo! Cuéntenos sobre ti Kremena, ¿te graduaste de la Academia Nacional de Artes de Sofía en "Diseño de Metal"? ¿Qué significa eso sobre el Diseño de Metal? ¡Aquí en América no tenemos eso!
Kremena
Gracias una vez más, estoy muy orgullosa de mis compañeros de banda y su gran nivel profesional de hacer música. Tenemos la suerte de tener un compositor increíble que crea las partes musicales para cada uno de nosotros. Los músicos de Bendida son todos muy talentosos, hábiles y experimentados, por lo que trabajar con esas personas es un verdadero placer. La mayoría de los miembros de nuestra banda tienen educación clásica y se habían graduado en la Academia Nacional de Música, bueno yo también me gradué en una Academia pero en la Academia Nacional de Artes y así es, mi especialidad se llamaba "METAL" y fue una graciosa coincidencia que suena exactamente como mi amada música. Sí, me encanta trabajar con metales y soy una diseñadora de joyas de plata únicas con piedras preciosas. En realidad, esta es mi profesión. Trabajo con martillos, yunque, quemador de gas, taladro, pinzas, etc.
¡Eres una cantante y músico muy completa Kremena! ¡Te felicito! ¡Tienes una excelente voz! ¿Has pensado en la posibilidad de invitar a alguna orquesta sinfónica donde combines Fantasy Metal y Música Clásica?
Kremena
Oh, eres tan amable. Pensamos en la Orquesta Sinfónica y esto sería genial. Incluso ahora, con nuestro equipo actual de ocho músicos, a menudo nos comparan personas con una pequeña orquesta sinfónica, especialmente en los casos en que tenemos algunos músicos invitados más especiales y un coro ... otro elemento académico en nuestra familia musical: el coro de la Academia Nacional de Artes - "Sveta Paraskeva". Desde los últimos dos años involucramos a estas personas hermosas y talentosas en nuestros conciertos, incluso en las grabaciones del álbum y también puedes ver una parte del coro en nuestro nuevo video. Estamos muy felices de tenerlos en nuestra música y en nuestra vida. Por cierto, estaba cantando en este coro increíble cuando era estudiante e incluso tuvimos una hermosa gira por Italia juntos, siempre lo recordaré.
​
No sé si puede tener respuestas de Bisera Dimitrova, Vyara Grancharova y Ralitsa Georgieva tienen una excelente formación musical. ¿Cómo te sientes al compartir tu talento musical en la banda Bendida?
Kremena
La gente piensa que no es fácil tener relaciones tranquilas en una banda de ocho integrantes, incluidas cuatro damas, pero la verdad es que no somos mujeres muy típicas, definitivamente no de las quisquillosas.
Mis hermosas princesas Bisera, Viara y Ralitsa son músicas educadas profesionalmente con una gran experiencia y giras musicales de todo el mundo. El violinista Bisera trabaja también en la Ópera y Ballet Nacional / Sofía. Viara toca la viola de gamba, antiguo instrumento barroco, pero también toca el bajo en algunas otras formaciones, y su especialidad de la Academia Nacional de Música es el contrabajo.
Ralitsa se graduó en la Academia Nacional de Música con especialidad de Piano y enseña a los jóvenes estudiantes cómo interpretar. Todos ellos son músicos increíbles y nos respetamos mucho. Mis primeros pasos en la música comenzaron cuando era niña y comencé con lecciones de piano clásico en la escuela local para músicos. Más tarde en la academia comencé a cantar en coro, después de eso comencé a visitar una escuela privada para educación vocal llamada "PH.D. Laboratorio de Música ". Estar rodeado de músicos profesionales de alto nivel puede resultar muy motivador.
Cuéntanos la inspiración y creación de tu álbum First of the Heroes de este año, ¿Cómo fue la composición y la letra del álbum? ¿Escribiste algunas canciones? ¿Tienes alguna favorita?
Kremena
Recientemente compartimos una transmisión en vivo en nuestro canal oficial de Facebook. Era de nuestro nuevo video de promoción, un breve concierto acústico de 40 minutos en el "Garden of Rock".
Todas las canciones de "First of the Heroes" son mis favoritas. Mi tarea en el proceso creativo es elegir la forma de cantar, la expresión de las emociones y la elección de variaciones. Solo tenemos una persona que compone todo y este es Vinnie Atanasov. Gracias a eso nuestras canciones son tan reconocibles, porque él tiene una forma muy específica de pensar y crear… música, letras, todo. Todo aparece en la imaginación de Vinnie como una visión completa. Como artista, solo trato de imaginar una pintura, hecha por ocho personas diferentes "… quiero que este lugar sea amarillo con forma de círculo, no, me lo imagino como un cuadrado rosa, no, no, esta sombra debería ser morada con una silueta triangular … "Y cosas así… J
Puedo contar mucho sobre las composiciones de "First of the Heroes", pero lo que realmente sugiero a todos los queridos lectores es ¡simplemente escucharlo! El álbum se carga en el canal oficial de YouTube de Bendida y en todas las demás plataformas sociales y musicales.
¿Qué les dirías a los lectores sobre la banda Fantasy metal de Bandida, que aún no la han escuchado?
Kremena
Les diré un secreto. Nuestra música no puede ser entendida por todos. Ha sido hecho para las personas elegidas, seres vivos místicos extra sensuales que poseen imaginación creativa. Si lograste encontrar y abrir la puerta secreta de nuestro mundo de fantasía, entonces enhorabuena, eres de los elegidos, ¡eres especial!
¿Algo más que te gustaría compartir con nosotros o decir Kremena?
Kremena
¡Me gustaría desearles a todos una buena salud y más cosas hermosas que el dinero no puede comprar!
¡Muchas gracias por esta entrevista para Darkzen Dragón Metal Angels!, ¡Mis mejores deseos para ti y tu banda en todo lo que viene después!
Kremena
¡Gracias por las preguntas interesantes e inspiradoras! ¡Cuídate y te deseo lo mejor!
Info
​
https://www.facebook.com/BendidaOfficial/
https://twitter.com/bendida_band
https://www.youtube.com/user/MetalBendida/
https://www.instagram.com/bendida_official
https://soundcloud.com/bendida