DARKZEN
DRAGON
METAL ANGELS
​
ROCK/METAL ON LINE
Model, hair & make-up: La Esmeralda
Photo: Heiner Seemann / GrautonStudio
Dress: Steampunk Decadence & Madame Mécanique
Earrings: Pinkabsinthe
Model Official of Darkzen Dragon On Line
La Esmeralda German Model
Elena Ventura!
Stormwolf!
The Interview!
By Darkzen
03/08/2019
​
Bio Official
Based in Genoa, Italy, the five-piece band fronted by singer Elena Ventura delivers a wan-ton "old school" devastation where serrated and catchy riffs, bursting guitar solos, pounding&fast rhythm section blend all together with the powerful, melodic and blues tainted voice of the singer, unleashing an unique, "straight-to-your-face" yet never trivial musical assault.
While there is clearly a common thread between the nine songs (plus two bonus track paying homage to the great Lizzy Borden!) included on the record, every single song came in it's own with a distinct, specific personality.
So, here we are, eager to deliver ultimate Metal assault right to your ears.
Play it LOUD and let the Stormwolf roam free!
In 2017, having finally established the rhythm section after some changes in the lineup, they began writing some new songs for their first official release, which was published in 2018 under Red Cat Records, a Florence-based label.
​
Hello Elena, thank you very much! for having this interview with you!
​
Elena Ventura: Thank you very much, Darkzen! I am absolutely honoured for this interview!
​
Elena who is now?
EV:
I think I am simply the most happy girl in the whole World: I am a singer, a teacher and a vocal coach. What else?
The influences of the band are Heavy Metal, for you what are your musical influences in and out of Heavy Metal?
EV:
My main background is rooted into jazz and blues music. Artists like Nathalie Cole, Frank Sinatra, Etta James, Louis Armstrong, Buddy Bolden. I never sang Heavy Metal before joining Stormwolf nor knew too much about this wonderful musical genre...but when I started this adventure it was really love at first sting! I immediately fell in love with the energy, the pounding power, the soaring melodies which are a "trademark" of HM. Yeah, sure as hell getting into HM implied at first exiting from my so called "comfort zone" and facing new challenges. But it had been a real blast! Mainly because while my "first love" is still jazz nowadays (and I still sing jazz many evening a month in clubs), it was a breath of fresh air for me going out from the strict logic of "standards reinterpretation" and test myself in the process of building brand new melodies into brand new songs from scratch. It is difficult sometimes, but immensely satisfactory, 'cause it allows me to "put at work" everything I studied, learned, honed in unexpected yet astonishing ways. As far as HM is concerned, I really do love artists like Doro Pesch, Primal Fear, Lizzy Borden, Van Halen and, in general, all the "classic" HM from the eighties. Besides this I admit I am quite curious about the growl singing technique...even if I am still absolutely not capable to deliver it!
Darkzen; wow! That good musical influence you have!
Why the objective of mixing Heavy Metal with Blues tints?
EV:
Well, let's be trivial: Music has no boundaries! It may be a commonplace, but it's definitely true. First of all I have to say that our specific musical approach which aims at blending powerful Heavy Metal textures with melodic, blues tainted vocals had not been conceived into a lab, as a sort of artificial chemical concoction. It had been, to put it simply, pure instinct. Francesco (guitarist and founder) was not specifically looking at the time of our first encounter for a female singer, but generally for someone capable to deliver the right feeling for the songs he was working on, both by a technical and "warmness" point of view. So we met, we liked each other's different but absolutely intertwining musical approach, we started working together in no time. Luck, or Destiny if you prefer, definitely played a role, I think. Besides that, I recently graduated in Jazz Singing at the Niccolò Paganini Conservatory, in Genoa. During those three years course I learned that Blues is the main foundation of all modern music, from rock to pop to jazz and everything else, Hard Rock and Heavy Metal especially. Consider bands like the awesome AC/DC, Nazareth, Van Halen and so on: there's a clear Blues base in everything they did. So I'd may say that we are in no way doing something "new": we try to do something good in a new way.
How about the success of your álbum "HOWLING WRATH"?
EV:
I feel deeply touched by "Howling Wrath": it's our first official record and as you can imagine that implies a kind of fullfilment feeling. It represents our first step as "pro" musicians and in many ways the confirmation that our efforts, our striving, our studies and commitment went not astray but instead collided together for the best. Both by a musical and an interpersonal growth point of view "Howling Wrath" represents a true milestone in my life: a milestone upon which I am absolutely eager to build something more, something better, something greater.
​
As far as more mundane considerations are concerned, "Howling Wrath" received a whole lot of good reviews (and few bad ones: but it's ok 'cause you can't be liked by everybody) and, considering our recent inception, absolutely good sales reports both in Italy and in Europe.
Tell us about the production of your álbum "HOWLING WRATH"?
complex?
EV:
I wouldn't say "complex", but quite long, yeah, indeed. Due to some line-up changes on the run and some last minute variations it took quite some months to "go silver". We preproduced and recorded most of the tracks at Music Art Studio in Rapallo, with Pier Gonella (Necrodeath, Mastercastle) as sound engineer, while the bonus tracks had been recorded at Nadir Studio, in Genoa, by Tommy Talamanca (the mastemind behind the astonishing Sadist, worldwide renowned pioneers of Progressive Death Metal).
​
Mixing and mastering has been made in London, in a specialized studio owned by Francesco's former guitar teacher, Andrea Samengo, a super-skilled session man&producer who has been absolutely great in getting the right "eighties" yet modern feeling we were looking for.
Who writes the lyrics of the songs?
EV:
Francesco wrote every lyrics as well as the music of all of our songs. But he had been absolutely open and eager to receive inputs and suggestions by the other band members during pre-production, "forcing" us to put our heart&soul into the songs. It had been quite a kind of "evolving process", indeed, as many songs sound quite different on the records in comparison to their original versions. Me and him especially worked together a lot to convey the right feeling on the vocal lines, trying to find the right balance between melody and raging power!
There are always some songs in every album that are symbolic of this album, because you chose these songs to make the video, what does it mean to you? Fear of the Past, Marathon and Lightcrusher.
​
EV:
​
As a foreword I'd say that we would have shot the videoclip of every single song of "Howling Wrath", but, you know, money counts! So we had to choose some songs that we thougt can represent adequately the variety of our musical approach. "Marathon", for example, is a kind of "easygoing" Hard Rock, mostly influenced by American glam/street Rock yet quite surprising in the central part where the guitars soar playing both with modulation and trem-bar abuse (We always laugh at Francesco's back when he brutalizes his Floyd Rose...but don't tell him!).
​
(Darkzen: hahaha okay!)
​
"Fear of the past" is in some way, much more intense, intimate ...romantic too in some way. I felt strongly moved when I read the lyrics for the first time and in many ways identified myself into them. I think that the complex structure, which mixes tempo-changes as well as tonality shifts perfectly matches the narrative flowing of the lyrics. An honourable mention is dued to our little (just eighteen!) but absolutely astonishing drummer, Tiziana "Titti" Cotella who built and managed in no time the perfect drum-line to fit in the song. As she usually does with every song, indeed!
​
About "Lightcrusher"...well, you may say that right now is my favourite song of "Howling Wrath": it's just taylored on me! I definitely do love to listen to it into my car singing along with it as well as I do looooove to sing it barefoot and sweating wild on stage! I absolutely like the kinda "southern rock/blues" intro, the "Saxon-style" main riff, the quite "mystic" bridge and the exploding chorus!
About the lyrics of "Lightcrusher"...well, while I liked them by instinct as a kind of "poetic sundance trip", I did not understand their REAL meaning until I openly asked Francesco for some explanation...but only AFTER I recorded them. Consider my surprise and ridicoulus bewilderement when he told me plain and fothright, with his TYPICAL, enigmatic "bronze face" snigger: "It talks about sexual intercourse: you got it perfectly right!". First I blushed a little...then I started laughing!
Italy I love! It has a mix of music and talented musicians! the album is very good! What would you say to your fans and to those who want to look for a different heavy metal style?
​
EV:
​
First of all thank you very much for your kind appreciation of "Howling Wrath" and, more over, for considering us deliverers of a different Metal style! I feel absolutely honoured and touched by your words! As I said before, I think that we did not "invented" anything new from scratch, but we tried and managed to mix&blend in our personal and original way different influences, considering as main guidelines two specific points: outrageous, super-heated power and catchy yet original melodies. I think that our trademark is just the balance between these two elements, as well as not feeling forced to write songs in just one way: we feel completely free to explore different approaches while preserving our kinda savage nature. You may say that we pursuit continuity in the trail of "innovative tradition". It's not a "paradox" at all: it's just what Stormwolf are and strive to keep being! And I absolutely love it!
There will be some new video of the "HOWLING WRATH" album? what would?
​
EV:
​
Not for now. Or, at least, not before Francesco clearly explains me lyrics meaning BEFORE shooting a new videoclip!
​
Any show in your country or in europe?
EV:
Unfortunately not. We really would like to, 'cause we're missing the stage a lot, but also due to personal commitments, there will be no dates until next Autumn. To be honest, it's really difficult to have continuos live activity here in Italy, especially if you are a new band. We received many proposal about touring in Europe, but the main issue in Italy nowadays concerns the fact that you have to pay big money to a promoter just to enroll on a tour, with almost no guarantee that the tour or mini-tour will be REALLY promoting. So right now we prefer to concentrate on writing new songs for the successor of "Howling Wrath".
Any advance or news with the band in these months of the year?
EV:
We are currently working on new songs and I am absolutely enthusiast about them! We are still in "embryo" phase, but I can surely say that fans who liked "Howling Wrath" will definitely love the new songs as well as they will find something completely new and different in many ways! The new material will be harder&faster as well as more intimate, more complex and multi-textured while preserving our catchy, kinda "easylistening" approach. I can't wait to hear the final results, but patience is dued right now, 'cause there is a whole lotta work to do to get the right feeling to imbue into the new songs.
Something else you would like to share with us?
EV:
Don't trust Francesco about lyrics true meaning! Jokes apart, we invite all your kind readers to subscribe to our Facebook and Instagram page to be constantly updated about aur activities as well as subscribing to our YouTube channel where you can hear our songs and watch us in action! If you like to purchase "Howling Wrath" you'll find the digipak format, with a luscious twelve page booklet, on Amazon and all the main record shops in Europe as well as the digital format on Google Play and iTunes store. Play it loud...and let the Stormwolf roam free!
Thank you very much for your time for this interview! for Darkzen Dragón Metal Angels!
EV:
My absolute pleasure! Thank you very much to you and all the readers of Darkzen Dragon Metal Angels! Love ya!!!
Darkzen: WOW! Thank you! Kisses!!
Info
www.facebook.com/pg/Stormwolf.it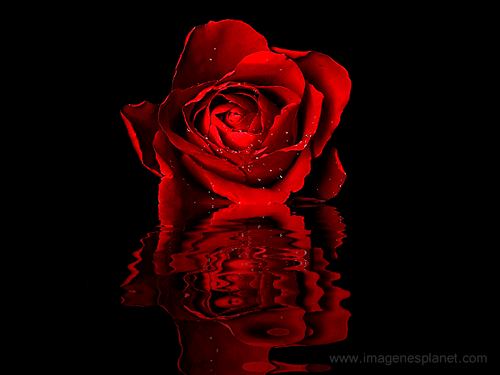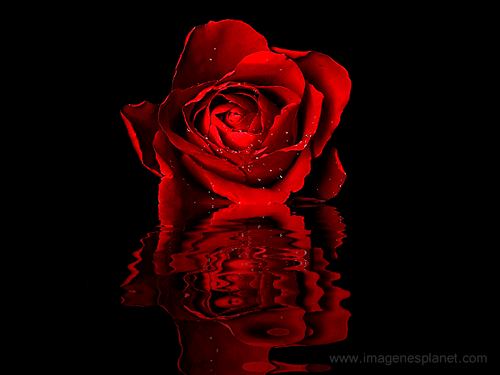 Elena Ventura!
Stormwolf!
La Entrevista!
Por Darkzen
03/08/2019
​
Bio Official
Con sede en Génova, Italia, la banda de cinco integrantes liderada por la cantante Elena Ventura ofrece una devastación de la vieja escuela donde los riffs cerrados y pegadizos, solos de guitarra explosivos, sección de ritmo acelerado se mezclan con la poderosa, melódica y voz con tintes de desatando un asalto musical único, "directo a tu cara" pero nunca trivial.
Si bien hay claramente un hilo conductor entre las nueve canciones (¡más dos pistas adicionales que rinden homenaje a la gran Lizzy Borden!) Incluidas en el disco, cada canción viene con una personalidad distinta y específica.
Entonces, aquí estamos, ansiosos por entregar el último asalto de Metal directamente a tus oídos.
¡Toca FUERTE y deja que Stormwolf ande libre!
En 2017, habiendo finalmente establecido la sección de ritmo después de algunos cambios en la alineación, comenzaron a escribir algunas canciones nuevas para su primer lanzamiento oficial, que se publicó en 2018 bajo Red Cat Records, sello con sede en Florencia.
Hola Elena, muchas gracias! por tener esta entrevista contigo!
Elena Ventura: ¡Muchas gracias, Darkzen! ¡Estoy absolutamente honrada por esta entrevista!
Elena quien es en este momento?
EV:
Creo que soy simplemente la chica más feliz del mundo: soy cantante, maestra y entrenadora vocal. ¿Qué más?
​
Las influencias de la banda son Heavy Metal, para ti, ¿cuáles son tus influencias musicales dentro y fuera de Heavy Metal?
EV:
Mi experiencia principal se basa en el jazz y la música blues. Artistas como Nathalie Cole, Frank Sinatra, Etta James, Louis Armstrong, Buddy Bolden. Nunca canté Heavy Metal antes de unirme a Stormwolf ni sabía demasiado sobre este maravilloso género musical ... ¡pero cuando comencé esta aventura fue realmente amoroso a primera vista! Inmediatamente me enamoré de la energía, el poder palpitante, las melodías altísimas que son una "marca registrada" de HM. Sí, claro que entrar en HM implicaba al principio salir de mi llamada "zona de confort" y enfrentar nuevos desafíos. ¡Pero había sido una verdadera explosión! Principalmente porque aunque mi "primer amor" sigue siendo el jazz hoy en día (y todavía canto jazz muchas noches al mes en los clubes), fue un soplo de aire fresco para mí salir de la estricta lógica de la "reinterpretación de estándares" y ponerme a prueba, el proceso de construir nuevas melodías en nuevas canciones desde cero. A veces es difícil, pero inmensamente satisfactorio, porque me permite "poner a trabajar" todo lo que estudié, aprendí y perfeccioné de formas inesperadas pero sorprendentes. En lo que respecta a HM, realmente amo a artistas como Doro Pesch, Primal Fear, Lizzy Borden, Van Halen y, en general, a todos los HM "clásicos" de los años ochenta. Además de esto, admito que tengo mucha curiosidad sobre la técnica de canto de guturales... ¡incluso si todavía no soy capaz de hacerlo!
Darkzen; wow! Que buena influencia musical tienes!
¿Por qué el objetivo de mezclar Heavy Metal con tintes de Blues?
EV:
Bueno, seamos triviales: ¡la música no tiene límites! Puede ser un lugar común, pero definitivamente es cierto. En primer lugar, tengo que decir que nuestro enfoque musical específico que tiene como objetivo mezclar texturas potentes de Heavy Metal con voces melódicas y azules no había sido concebido en un laboratorio, como una especie de mezcla química artificial. Había sido, para decirlo simplemente, puro instinto. Francesco (guitarrista y fundador) no estaba mirando específicamente el momento de nuestro primer encuentro con una cantante femenina, sino en general con alguien capaz de brindar la sensación correcta para las canciones en las que estaba trabajando, tanto por un punto técnico como de "calidez". ver. Entonces nos conocimos, nos gustó el enfoque musical diferente pero absolutamente entrelazado, comenzamos a trabajar juntos en poco tiempo. Suerte, o Destiny si lo prefieres, definitivamente jugó un papel, creo. Además de eso, recientemente me gradué en canto de jazz en el Conservatorio Niccolò Paganini, en Génova. Durante esos tres años aprendí que el blues es la base principal de toda la música moderna, desde el rock hasta el pop, el jazz y todo lo demás, especialmente el Hard Rock y el Heavy Metal. Considera bandas como el increíble AC / DC, Nazaret, Van Halen y demás: hay una clara base de Blues en todo lo que hicieron. Entonces, podría decir que no estamos haciendo algo "nuevo": tratamos de hacer algo bueno de una manera nueva.
¿Qué tal el éxito de tu álbum "HOWLING WRATH"?
EV:
"Howling Wrath" me conmueve profundamente: es nuestro primer disco oficial y, como pueden imaginar, eso implica una especie de sentimiento de satisfacción total. Representa nuestro primer paso como músicos "profesionales" y, en muchos sentidos, la confirmación de que nuestros esfuerzos, nuestro esfuerzo, nuestros estudios y nuestro compromiso no se extraviaron sino que chocaron entre sí para lo mejor. Tanto desde un punto de vista musical como de crecimiento interpersonal, "Howling Wrath" representa un verdadero hito en mi vida: un hito sobre el cual estoy absolutamente ansioso por construir algo más, algo mejor, algo más grande.
En lo que respecta a las consideraciones más mundanas, "Howling Wrath" recibió muchas buenas críticas (y algunas malas: pero está bien porque no puede ser del agrado de todos) y, teniendo en cuenta nuestro reciente inicio, ventas absolutamente buenas reporta tanto en Italia como en Europa.
¿Cuéntanos sobre la producción de tu álbum "HOWLING WRATH"?
¿Complejo?
EV:
No diría "complejo", pero bastante largo, sí, de hecho. Debido a algunos cambios en la alineación en la carrera y algunas variaciones de última hora, tomó bastante meses "volverse plateado". Producimos y grabamos la mayoría de las pistas en Music Art Studio en Rapallo, con Pier Gonella (Necrodeath, Mastercastle) como ingeniero de sonido, mientras que las pistas adicionales habían sido grabadas en Nadir Studio, en Génova, por Tommy Talamanca (la mente maestra detrás de lo sorprendente Sadistas, pioneros mundialmente reconocidos del Death Metal Progresivo).
La mezcla y la masterización se han realizado en Londres, en un estudio especializado propiedad del ex maestro de guitarra de Francesco, Andrea Samengo, un experto y productor de sesión súper hábil que ha sido absolutamente genial en conseguir la sensación "ochenta" y moderna que estábamos buscando.
¿Quién escribe la letra de las canciones?
EV:
Francesco escribió todas las letras, así como la música de todas nuestras canciones. Pero había estado absolutamente abierto y ansioso por recibir aportes y sugerencias de los otros miembros de la banda durante la pre producción, "forzándonos" a poner nuestro corazón y alma en las canciones. Había sido una especie de "proceso evolutivo", ya que muchas canciones suenan bastante diferentes en los registros en comparación con sus versiones originales. ¡Él y yo trabajamos especialmente mucho juntos para transmitir la sensación correcta en las líneas vocales, tratando de encontrar el equilibrio adecuado entre la melodía y el poder furioso!
Siempre hay algunas canciones en cada álbum que son simbólicas de este álbum, porque elegiste estas canciones para hacer el vídeo, ¿qué significa para ti? Miedo al pasado, maratón y Lightcrusher.
EV:
Como prólogo diría que habríamos filmado el videoclip de cada canción de "Howling Wrath", pero, ya sabes, ¡el dinero cuenta! Así que tuvimos que elegir algunas canciones que pudiéramos representar adecuadamente la variedad de nuestro enfoque musical. "Marathon", por ejemplo, es una especie de Hard Rock "tolerante", influenciado principalmente por el glam / street rock estadounidense, pero bastante sorprendente en la parte central donde las guitarras se disparan tanto con modulación como con abuso de trem-bar (siempre nos reímos de Francesco ha vuelto cuando brutaliza a su Floyd Rose ... ¡pero no se lo digas!).
​
(Darkzen: jajaja okay!)
​
El "miedo al pasado" es de alguna manera, mucho más intenso, íntimo ... romántico también de alguna manera. Me sentí muy conmovida cuando leí la letra por primera vez y de muchas maneras me identifiqué con ellas. Creo que la estructura compleja, que mezcla los cambios de tempo y los cambios de tonalidad, se adapta perfectamente al flujo narrativo de las letras. Una mención de honor se debe a nuestra pequeña (¡solo dieciocho!) Pero absolutamente asombrosa baterista, Tiziana "Titti" Cotella, quien construyó y logró en poco tiempo la línea de batería perfecta para encajar en la canción. Como suele hacer con cada canción, de hecho!
​
Acerca de "Lightcrusher" ... bueno, puedes decir que en este momento es mi canción favorita de "Howling Wrath": ¡es solo para mí! ¡Definitivamente me encanta escucharlo en mi auto cantando junto con él, así como también me encanta cantarlo descalzo y sudando salvajemente en el escenario! ¡Me encanta la introducción de "rock / blues del sur", el riff principal de "estilo sajón", el puente bastante "místico" y el coro explosivo!
​
Acerca de la letra de "Lightcrusher" ... bueno, aunque me gustaron por instinto como una especie de "viaje poético de sundance", no entendí su significado REAL hasta que abiertamente le pedí a Francesco alguna explicación ... pero solo DESPUÉS los grabé. Considere mi sorpresa y ridículo desconcierto cuando me dijo con franqueza y claridad, con su típica y enigmática risita de "cara de bronce": "Habla de relaciones sexuales: ¡lo entendiste perfectamente!". Primero me sonrojé un poco ... ¡y luego me eché a reír!
Italia me encanta! ¡Tiene una mezcla de música y músicos talentosos! el álbum es muy bueno! ¿Qué le dirías a tus fanáticos y a aquellos que quieren buscar un estilo diferente de heavy metal?
EV:
En primer lugar, muchas gracias por su amable aprecio por "Howling Wrath" y, más aún, ¡por considerarnos entregadores de un estilo Metal diferente! ¡Me siento absolutamente honrada y conmovida por tus palabras! Como dije antes, creo que no "inventamos" nada nuevo desde cero, pero tratamos y logramos mezclar de manera personal y original diferentes influencias, considerando como pautas principales dos puntos específicos: poder escandaloso y súper caliente. melodías pegadizas pero originales. Creo que nuestra marca registrada es solo el equilibrio entre estos dos elementos, así como no sentirnos obligados a escribir canciones de una sola manera: nos sentimos completamente libres para explorar diferentes enfoques mientras preservamos nuestra naturaleza un poco salvaje. Puede decir que buscamos la continuidad en el camino de la "tradición innovadora". No es para nada una "paradoja": ¡es lo que Stormwolf es y se esfuerza por seguir siendo! ¡Y me encanta!
¿Habrá algún vídeo nuevo del álbum "HOWLING WRATH"? que seria
EV:
No por ahora. O al menos, no antes de que Francesco me explique claramente las letras que significan ANTES de grabar un nuevo videoclip.
¿Algún espectáculo en tu país o en Europa?
EV:
Lamentablemente no. Realmente nos gustaría, porque nos estamos perdiendo mucho el escenario, pero también debido a compromisos personales, no habrá fechas hasta el próximo otoño. Para ser honesta, es realmente difícil tener actividad continua en vivo aquí en Italia, especialmente si eres una banda nueva. Recibimos muchas propuestas sobre giras en Europa, pero el problema principal en Italia hoy en día se refiere al hecho de que tiene que pagar grandes sumas de dinero a un promotor solo para inscribirse en una gira, casi sin garantía de que la gira o la mini-gira sea REALMENTE promoviendo. Así que ahora preferimos concentrarnos en escribir nuevas canciones para el sucesor de "Howling Wrath".
¿Algún avance o noticia con la banda en estos meses del año?
EV:
Actualmente estamos trabajando en nuevas canciones y estoy absolutamente entusiasmada con ellas. Todavía estamos en la fase de "embrión", ¡pero seguramente puedo decir que a los fanáticos que les gustó "Howling Wrath" definitivamente amarán las nuevas canciones y encontrarán algo completamente nuevo y diferente de muchas maneras! El nuevo material será más duro y más rápido, así como más íntimo, más complejo y con múltiples texturas, al mismo tiempo que conserva nuestro enfoque pegadizo, algo "fácil de relajar". No puedo esperar para escuchar los resultados finales, pero la paciencia se debe en este momento, porque hay mucho trabajo por hacer para tener la sensación correcta de imbuirnos en las nuevas canciones.
¿Algo más que quieras compartir con nosotros?
EV:
¡No confíes en Francesco sobre las letras del verdadero significado! Bromas aparte, invitamos a todos sus amables lectores a suscribirse a nuestra página de Facebook e Instagram para estar constantemente actualizados sobre nuestras actividades, así como para suscribirse a nuestro canal de YouTube donde pueden escuchar nuestras canciones y vernos en acción. Si desea comprar "Howling Wrath", encontrará el formato digipak, con un delicioso folleto de doce páginas, en Amazon y todas las principales tiendas de discos en Europa, así como el formato digital en Google Play y la tienda iTunes. ¡Toca fuerte ... y deja que Stormwolf ande libre!
¡Muchas gracias por tu tiempo para esta entrevista! para Darkzen Dragón Metal Angels!
EV:
Mi placer absoluto! ¡Muchas gracias a ti y a todos los lectores de Darkzen Dragón Metal Angels! ¡¡¡Te amo!!!
Darkzen: WOW! Muchas gracias! Besooos!!
Info
www.facebook.com/pg/Stormwolf.it
https://www.youtube.com/channel/UCnu6h8H-a5h39Of4BlFNX2A