DARKZEN
DRAGON
METAL ANGELS
​
ROCK/METAL ON LINE
Model, hair & make-up: La Esmeralda
Photo: Heiner Seemann / GrautonStudio
Dress: Steampunk Decadence & Madame Mécanique
Earrings: Pinkabsinthe
Model Official of Darkzen Dragon On Line
La Esmeralda German Model
Scarlet Desire!
The Interview!
By Darkzen
17/11/20
Official Bio
Scarlet Desire is a Finnish-Greek symphonic metal band. It was founded by Esa Mikkola and Danae Komodromou in 2014 in London, UK. Danae, having studied piano and opera singing for more than 19 years, is an educated classical soprano and great composer. She has a Bachelor's Degree from Music at Trinity Laban Conservatoire of Music and Dance in London. She started to compose instrumental music at the age of 11, mostly baroque and classical. Later she started to compose symphonic metal and connected with Esa, who started to help her with the songs.
​
Esa has been playing guitar, keyboards and drums for 26 years. He has played in many metal bands, composed a lot of metal music and studied and worked with sound engineering, producing and mixing and mastering.
​
Hello Danae and Esa! Thank you very much for having this opportunity to hear of you! Welcome to Darkzen Dragón Metal Angels
​
How have you two been? In these times of Quarantine
​
SD (Esa):
​
I have been more than great, I actually noticed that I love working remotely from home, so it's been great. I have had more time to do music and compose new songs and work on promotion. I have also had time to be in contact with Danae and work on our future songs. So for me it has actually been a great situation so far, but of course I'm worried about the general situation in many countries and I try to be safe and mostly at home so I won't infect others.
​
Tell us a little about the story of the two of you! Esa and Danae
​
SD (Esa):
​
In 2013 I was looking for a soprano vocalist who could help me to finish my songs, and kind of randomly I found Danae from a YouTube comment and sent her some songs. I noticed quickly that I really liked her voice and her composing abilities and knowledge on music theory. Then we arranged a meeting in London for first recordings and it started great and now we are just waiting to have more time to work on the songs in the same studio.
​
What are your musical influences on the two of you? Symphonic Metal only? or any taste for other different musical styles!
​
SD (Esa):
​
I started listening rock/metal music when I was maybe 12. I started with Metallica and Pantera etc. And years later got into Nightwish, Dimmu Borgir, Dream Theater, Symphony X, Cradle of Filth etc. Nowadays I have very wide musical taste, I like classical, rap, pop, r&b and even some jazz.
​
Danae, I know you have music studies and classical music, in opera singing, you have a very soft and deep vibrato, you have an excellent voice, what is your vocal range?
​
Danae:
​
Mixing chest and head voice in different analogies and using different vocal techniques, I have sung from E3 to A7 (vocal range about 3 and a half octaves)
​
Danae why Symphonic Metal? Why not dabble in Classical Music or Opera?
​
Danae:
​
I love both symphonic metal and opera. Both genres inspire me and have always worked as a way to expressmy deepest emotions, my perception of life and main ideals. I started working with Esa while still being a student at TCM in the UK, and through all these years I've been part of symphonic metal projects as much as ofclassical events. I've never stopped working on any of the two, because each gives me things the other doesn't, but they are both essential parts of myself.
​
Favorite female vocal singers? For Both
​
SD (Esa):
​
From metal singers: Simone Simons (Epica), Elize Ryd (Amaranthe), Tarja Turunen (Nightwish and solo material), Tatiana Shmailyuk (Jinjer), Alissa White-Gluz (Arch Enemy)
​
For both of you, have you thought about mixing any other musical style in any of your new songs that you have in mind?
​
SD (Esa):
​
Yes, definitely. We both compose music with different influences and Danae has more rock and classical crossover influences in her compositions so I think in the future songs we will definitely have more styles mixed in.
​
You have only released the single from Cry For Your Name in its two instrumental and lyrical versions, have you already thought of the complete album?
​
SD (Esa):
​
We have a lot of material for an album, but we haven't yet had a chance to work on the songs in a same studio space for longer time to finish all of them. Also there is the financial side, because it's not cheap to record and get songs done in this quality that we want. So we are just going slower now until we can move faster. The second single should be released this autumn, so that's great news!
​
What plans do you have after you return to the new normal after the quarantine ends? Esa and Danae
​
SD (Esa):
​
We have plans to work on the songs in a studio together so that we can finish the demo versions completely for as many songs as it's needed for an album. Then it will be easy to move faster with them. Of course live shows can also be in the plans for the future, but before that we need to finish enough material and prepare for the shows.
​
Have you thought of doing any Live Stream on any social network? What would it be like? For your fans to stay tuned
​
SD (Esa):
​
We have thought about it but haven't done any yet. But it's a great idea and maybe we could do it when our second song will be released and then try to connect with fans more after that.
​
Anything else you would like to share with us or say?
​
SD (Esa):
​
I think we had a very strong debut single and it has been received really well on Youtube and Spotify. I think we have a perfect team with Danae and we can make some really impressive material in the future. We are working with some of the best people in this genre when it comes to graphic design, orchestration and mixing/mastering to ensure great quality music. So I hope our next songs will get us more possibilities through more fans, streaming and possibly a record deal.
Thank you for this interview possibility with Darkzen Dragon Metal Angels!
​
Thank you very much for this interview for Darkzen Dragón Metal Angels!, My best wishes to you and your band in everything that comes later!
​
Info
​
http://scarletdesire.com/index.html
https://www.facebook.com/ScarletDesireMusic/
https://www.youtube.com/channel/UCCMHng8a-3L_q-F3PTym12A
https://open.spotify.com/artist/6bCSEXl87NgPd0OEbyOFha
https://twitter.com/ScarletDesire1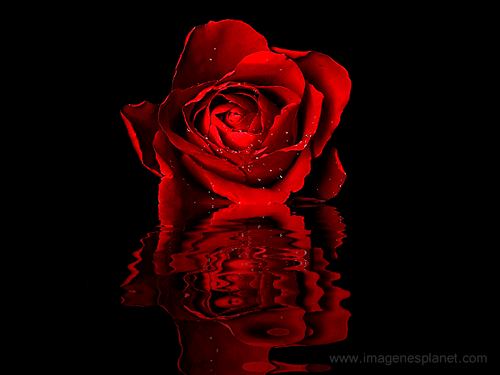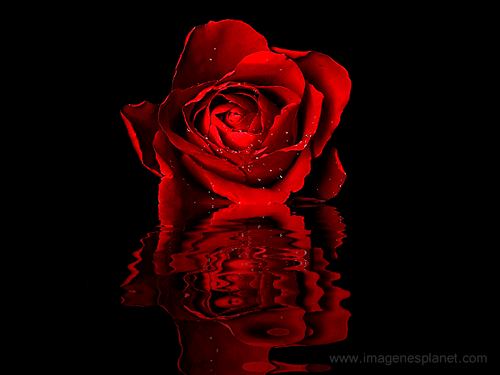 Scarlet Desire!
La Entrevista!
Por Darkzen
17/11/20
Bio Oficial
Scarlet Desire es una banda de metal sinfónico griego-finlandesa. Fue fundada por Esa Mikkola y Danae Komodromou en 2014 en Londres, Reino Unido. Danae, que estudió piano y canto de ópera durante más de 19 años, es una soprano clásica y una gran compositora. Tiene una licenciatura en Música en el Conservatorio de Música y Danza Trinity Laban de Londres. Comenzó a componer música instrumental a los 11 años, principalmente barroca y clásica. Más tarde empezó a componer metal sinfónico y se conectó con Esa, quien empezó a ayudarla con las canciones.
Esa lleva 26 años tocando guitarra, teclados y batería. Ha tocado en muchas bandas de metal, ha compuesto mucha música metal y estudió y trabajó con ingeniería de sonido, produciendo y mezclando y masterizando.
¡Hola Danae y Esa! ¡Muchas gracias por tener esta oportunidad de escucharlo! Bienvenidos a Darkzen Dragón Metal Angels
¿Cómo han estado ustedes? En estos tiempos de cuarentena
SD (Esa):
Ha sido más que genial, de hecho, me di cuenta de que me encanta trabajar de forma remota desde casa, así que ha sido genial. He tenido más tiempo para hacer música y componer nuevas canciones y trabajar en la promoción. También he tenido tiempo de estar en contacto con Danae y trabajar en nuestras futuras canciones. Así que para mí ha sido una gran situación hasta ahora, pero por supuesto que estoy preocupado por la situación general en muchos países y trato de estar seguro y principalmente en casa para no infectar a otros.
¡Cuéntanos un poco sobre la historia de ustedes dos! Esa y Danae
SD (Esa):
En 2013, estaba buscando una vocalista soprano que pudiera ayudarme a terminar mis canciones, y al azar encontré a Danae en un comentario de YouTube y le envié algunas canciones. Rápidamente me di cuenta de que me gustaba mucho su voz, sus habilidades de composición y sus conocimientos sobre teoría musical. Luego organizamos una reunión en Londres para las primeras grabaciones y comenzó muy bien y ahora solo estamos esperando tener más tiempo para trabajar en las canciones en el mismo estudio.
¿Cuáles son sus influencias musicales de ustedes? ¿Solo metal sinfónico? ¡o cualquier gusto por otros estilos musicales diferentes!
SD (Esa):
Empecé a escuchar música rock / metal cuando tenía unos 12 años. Empecé con Metallica y Pantera, etc. Y años más tarde entré en Nightwish, Dimmu Borgir, Dream Theater, Symphony X, Cradle of Filth, etc. Hoy en día tengo un gusto musical muy amplio, Me gusta la música clásica, el rap, el pop, el r & b e incluso el jazz.
Danae, sé que tienes estudios de música y música clásica, en el canto de ópera, tienes un vibrato muy suave y profundo, tienes una excelente voz, ¿Cuál es tu rango vocal?
Danae:
Mezclando la voz del pecho y la cabeza en diferentes analogías y usando diferentes técnicas vocales, he cantado de E3 a A7 (rango vocal alrededor de 3 octavas y media)
Danae, ¿Por qué Symphonic Metal? ¿Por qué no incursionar en la música clásica o la ópera?
Danae:
Amo tanto el metal sinfónico como la ópera. Ambos géneros me inspiran y siempre han funcionado como una forma de expresar mis emociones más profundas, mi percepción de la vida y mis principales ideales. Empecé a trabajar con Esa cuando aún era estudiante en TCM en el Reino Unido, y durante todos estos años he formado parte de proyectos de metal sinfónico tanto como de eventos clásicos. Nunca dejé de trabajar en ninguno de los dos, porque cada uno me da cosas que el otro no, pero ambos son partes esenciales de mí.
¿Cantantes vocales femeninas favoritas? Para ambos
SD (Esa):
De cantantes de metal: Simone Simons (Epica), Elize Ryd (Amaranthe), Tarja Turunen (Nightwish y material en solitario), Tatiana Shmailyuk (Jinjer), Alissa White-Gluz (Arch Enemy)
Para los dos, ¿Han pensado en mezclar algún otro estilo musical en alguna de las nuevas canciones que tienen en mente?
SD (Esa):
Sí definitivamente. Ambos compusimos música con diferentes influencias y Danae tiene más influencias de rock y crossover clásico en sus composiciones, así que creo que en las canciones futuras definitivamente tendremos más estilos mezclados.
Solo han editado el single de Cry For Your Name en sus dos versiones instrumental y lírica, ¿Ya han pensado en el disco completo?
SD (Esa):
Tenemos mucho material para un álbum, pero todavía no hemos tenido la oportunidad de trabajar en las canciones en un mismo estudio durante más tiempo para terminarlas todas. También está el aspecto financiero, porque no es barato grabar y hacer canciones con la calidad que queremos. Así que ahora vamos más lento hasta que podamos movernos más rápido. El segundo single debería ser lanzado este otoño, ¡así que son buenas noticias!
¿Qué planes tienen después de regresar a la nueva normalidad después de que finalice la cuarentena? Esa y Danae
SD (Esa):
Tenemos planes de trabajar juntos en las canciones en un estudio para que podamos terminar las versiones de demostración por completo para tantas canciones como sea necesario para un álbum. Entonces será fácil moverse más rápido con ellos. Por supuesto, los shows en vivo también pueden estar en los planes para el futuro, pero antes de eso necesitamos terminar suficiente material y prepararnos para los shows.
¿Han pensado en hacer alguna Live Stream en alguna red social? ¿Cómo sería? Para que tus fans estén atentos
SD (Esa):
Lo hemos pensado, pero todavía no hemos hecho nada. Pero es una gran idea y tal vez podamos hacerlo cuando se lance nuestra segunda canción y luego intentemos conectarnos más con los fans.
¿Algo más que les gustaría compartir con nosotros o decirnos?
SD (Esa):
Creo que tuvimos un sencillo debut muy fuerte y ha sido muy bien recibido en Youtube y Spotify. Creo que tenemos un equipo perfecto con Danae y podemos hacer material realmente impresionante en el futuro. Estamos trabajando con algunas de las mejores personas en este género cuando se trata de diseño gráfico, orquestación y mezcla / masterización para garantizar una música de gran calidad. Así que espero que nuestras próximas canciones nos den más posibilidades a través de más fans, streaming y posiblemente un contrato discográfico.
¡Gracias por esta posibilidad de entrevista con Darkzen Dragón Metal Angels!
¡Muchas gracias por esta entrevista para Darkzen Dragón Metal Angels !, ¡Mis mejores deseos para ti y tu banda en todo lo que viene después!
​
Info
http://scarletdesire.com/index.html
https://www.facebook.com/ScarletDesireMusic/
https://www.youtube.com/channel/UCCMHng8a-3L_q-F3PTym12A
https://open.spotify.com/artist/6bCSEXl87NgPd0OEbyOFha
https://twitter.com/ScarletDesire1