Ambre Vourvahis!!
New Voice of Xandria!
The Interview!
By Darkzen
18/06/2022
Xandria is a symphonic metal group created in 1994 in Bielefeld, (Germany), by Marco Heubaum and Niki Weltz.
​
Finally, the day has come for the return of the Germans Xandria, who after five years after their last studio album, release their most recent single, 'Reborn', which represents the debut of their new vocalist, Ambre Vourvahis.
​
"Xandria is reborn and the first sign of her return to life is the song that bears precisely that title. As before, Xandria will take you on a journey into your imagination, and the emotional and varied voice of new lead Ambre Vourvahis will show you the way in more facets than ever before. Get ready for some surprises!" says the band.
​
Thank you very much! For this super Opportunity and Interview! An honor to have this Interview with you!
​
Ambre:
​
I am good thank you for asking, I hope you're doing good as well.
​
Darkzen:
​
Thank you very much too! I'm fine too! ;)
​
I have always had the great opportunity to talk with the vocalists of this great German band Xandria! How have you been Ambre? Tell us a little about yourself and your musical career! How did you get into the band? It was a total surprise to hear from you!
​
Ambre:
​
I was singing in choirs and musicals since I was in middle school, my life was always revolving around music but I continued my later studies in literature and philosophy and conclude it with a philosophy degree...while still dreaming of making music, singing and going to concerts - Which I did sometimes instead of going to class ha ha!
I trained and developed my singing on my own (especially the harsh vocals) as well as with vocal coaches for many years, and still today - there is always so much more to learn and to achieve so I will probably never stop working with a professional vocal coach.
I knew the band personally for a long time now and during their break Marco and I started to work on music for a possible project, while at the same time he was writing already some new Xandria songs, and then he thought my voice would fit very well on them, too. In the end we even took some of the ideas for that project into Xandria as it was fitting also really well actually and brought some new elements and diversity.
​
How do you feel about this welcome to the legendary band of Xandria? Especially with this new single where you are the voice and the new face of Xandria?
​
Ambre:
​
I feel grateful, especially with the overwhelming warm welcome I got so far by the wonderful Xandria fans.
​
Maybe I'm a bit ahead of myself, but are you guys working on a full album? And this single is just the beginning? Could you tell us something about this?
​
Ambre:
​
Unfortunately, I can't reveal too much yet but yes there is a new album coming and a next single soon which is a nice example of the diversity of our new material.
​
What goals do you have Ambre with the band and what awaits all the fans with a new and beautiful voice like you! What can you tell us?
​
Ambre:
​
Thank you for the nice compliment – We want to plan a lot of tours, in as many countries as we can. But especially continue to make music that will be exciting for us and our fans.
I love to challenge myself vocally and trying new things so the vocal recording sessions are a real treat for me ha ha! And I sincerely hope the fans will appreciate that and enjoy it as much as I do.
Any live performance in your country? Any online event? Anything else you want to share with us?
​
Ambre:
​
We have our European double headlining tour with Visions of Atlantis starting September 8 and I hope to meet as many of you as the fans have been extremely kind to me so I want to thank them in person and discover their musical journeys and taste as well, I do really love to talk about music!
​
Thank you very much for your time for this interview for Darkzen Dragón Metal Angels!
​
Ambre:
​
Thank you, too, it's been a pleasure. Take care!
​
Darkzen:
​
Thank you very much! Just a pleasure with you! Take care!
​
Info
​
https://www.facebook.com/xandriaofficial/
https://www.instagram.com/xandria_official/
https://www.youtube.com/user/OfficialXandria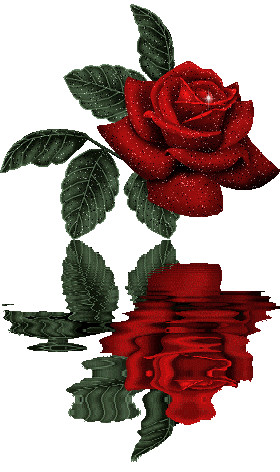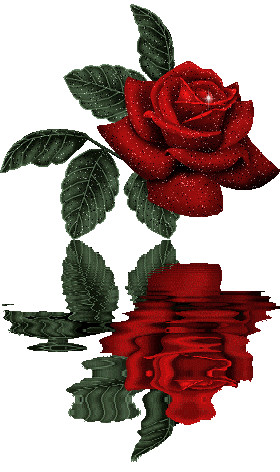 Ambre Vourvahis!!
Nueva Voz de Xandria!
La Entrevista!
Por Darkzen
18/06/2022
Xandria es un grupo de metal sinfónico creado en 1994 en Bielefeld, (Alemania), por Marco Heubaum y Niki Weltz.
​
Por fin ha llegado el día del regreso de los alemanes Xandria, que tras cinco años desde su último disco de estudio, lanzan su más reciente single, 'Reborn', que supone el debut de su nueva vocalista, Ambre Vourvahis.
​
"Xandria renace y la primera señal de su vuelta a la vida es la canción que lleva precisamente ese título. Como antes, Xandria te llevará en un viaje a tu imaginación, y la voz emocional y variada del nuevo protagonista Ambre Vourvahis te mostrará el camino en más facetas que nunca. ¡Prepárate para algunas sorpresas!" dice la banda.
​
¡Muchos gracias! Por esta súper Oportunidad y Entrevista! ¡Un honor tener esta entrevista contigo!
​
Ambre:
​
Estoy bien, gracias por preguntar, espero que tú también lo estés haciendo bien.
​
Darkzen:
​
Muchas gracias también! También estoy bien! ;)
​
¡Siempre he tenido la gran oportunidad de hablar con los vocalistas de esta gran banda alemana Xandria! ¿Cómo has estado Ambre? ¡Cuéntanos un poco sobre ti y tu carrera musical! ¿Cómo llegaste a la banda? ¡Fue una sorpresa total saber de ti!
​
Ambre:
​
Estuve cantando en coros y musicales desde que estaba en la escuela secundaria, mi vida siempre giró en torno a la música, pero continué mis estudios posteriores en literatura y filosofía y los concluí con una licenciatura en filosofía... mientras aún soñaba con hacer música, cantar y ir a conciertos - ¡Lo que hice a veces en lugar de ir a clase, ja, ja!
​
Entrené y desarrollé mi canto por mi cuenta (especialmente las voces ásperas), así como con entrenadores vocales durante muchos años, y todavía hoy, siempre hay mucho más que aprender y lograr, así que probablemente nunca dejaré de trabajar con un profesional. entrenador vocal.
Conocía a la banda personalmente desde hace mucho tiempo y durante su descanso Marco y yo comenzamos a trabajar en la música para un posible proyecto, mientras que al mismo tiempo él ya estaba escribiendo algunas canciones nuevas de Xandria, y luego pensó que mi voz encajaría muy bien. bien en ellos, también. Al final, incluso llevamos algunas de las ideas para ese proyecto a Xandria, ya que en realidad también encajaba muy bien y aportó algunos elementos nuevos y diversidad.
​
¿Cómo te sientes con esta bienvenida a la legendaria banda de Xandria? ¿Especialmente con este nuevo sencillo donde eres la voz y la nueva cara de Xandria?
​
Ambre:
​
Me siento agradecida, especialmente con la abrumadora y cálida bienvenida que recibí hasta ahora por parte de los maravillosos fans de Xandria.
​
Tal vez me estoy adelantando un poco, pero ¿están trabajando en un álbum completo? ¿Y este sencillo es solo el comienzo? ¿Podrías contarnos algo sobre esto?
​
Ambre:
​
Desafortunadamente, no puedo revelar demasiado todavía, pero sí, hay un nuevo álbum en camino y un próximo sencillo pronto, que es un buen ejemplo de la diversidad de nuestro nuevo material.
​
¡Qué metas tiene Ambre con la banda y qué espera a todos los fanáticos con una nueva y hermosa voz como la tuya! ¿Qué nos puedes decir?
​
Ambre:
​
Gracias por el lindo cumplido. Queremos planear muchas giras, en tantos países como podamos. Pero sobre todo seguir haciendo música que será emocionante para nosotros y nuestros fans.
​
Me encanta desafiarme a mí misma vocalmente y probar cosas nuevas, por lo que las sesiones de grabación vocal son un verdadero placer para mí, ¡ja, ja! Y espero sinceramente que los fanáticos lo aprecien y lo disfruten tanto como yo.
​
¿Alguna presentación en vivo en tu país? ¿Algún evento en línea? ¿Algo más que quieras compartir con nosotros?
​
Ambre:
​
Tenemos nuestra gira europea doble como cabeza de cartel con Visions of Atlantis a partir del 8 de septiembre y espero conocer a muchos de ustedes, ya que los fanáticos han sido extremadamente amables conmigo, así que quiero agradecerles en persona y descubrir sus viajes y gustos musicales también. ¡Realmente me encanta hablar de música!
​
¡Muchas gracias por tu tiempo para esta entrevista para Darkzen Dragón Metal Angels!
​
Ambre:
​
Gracias a ti también, ha sido un placer. ¡Cuídate!
​
Darkzen:
​
Muchas gracias! Igual un placer contigo! Cuidate!
​
Info
​
https://www.facebook.com/xandriaofficial/
https://www.instagram.com/xandria_official/
https://www.youtube.com/user/OfficialXandria