DARKZEN
DRAGON
METAL ANGELS
​
ROCK/METAL ON LINE
Model, hair & make-up: La Esmeralda
Photo: Heiner Seemann / GrautonStudio
Dress: Steampunk Decadence & Madame Mécanique
Earrings: Pinkabsinthe
Model Official of Darkzen Dragon On Line
La Esmeralda German Model
Darzamat!
Agnieszka «Nera» Górecka and Rafał «Flauros»
They are back!
The Interview!
​
By Darkzen
04/09/2020
​
Biography
​
The story of DARZAMAT, Polish atmospheric dark metal band, can be traced all the way back to 1995. After a few initial releases (In the Flames of Black Art, Oniriad and the MCD In the Opium of Black Veil), the founding member Flauros (voc) managed to gather musicians who have since been identified as the band's core: guitar players Chris and Daamr, female vocalist Nera and keyboard player Spectre. The album Semidevilish, released in 2004, established the sound of the newly consolidated band and gave it strength to start appearing more regularly on stage.
​
The following year saw the release of Transkarpatia, which proved to be a major leap forward. The album, produced by Andy LaRocque, the legendary guitar force behind King Diamond, was given the clarity and force it deserved. As a result, the name DARZAMAT started to be featured on posters for such European festivals as Rock Hard Open, Wave Gothic Treffen, Hard Rock Laager, S-Hammer Festival, Last Night on Earth, Dong Open Festival, Moscow After Midnight and Metal Head Mission. At that time, the band found themselves performing for an ever widening circle of audiences in Balkan states, Czech Republic, Slovakia, Belgium, Holland, Italy, France and Germany. Also around that time DARZAMAT embarked on tours supporting Sabaton in Benelux countries and Moonspell in Poland.
​
The year 2007 saw the band perform on Winternachtstraum Festival and on the 21st edition of the venerable Polish Metalmania Festival, organized since the 1980s. This performance was documented on the DVD album Live Profanity (Visiting the Graves of the Heretics), released on both sides of the ocean. In the 2009 DARZAMAT landed a worldwide record deal with Massacre Records, a German label, and delivered the fifth album of its career, Solfernus' Path, also made available in Japan. Solfernus' Path marked the first time the band ever ventured into a concept album territory. Andy LaRocque moved from the production seat to the guest-musician spot and contributed a solo on 'The King of the Burning Anthems'. Two songs—'Pain Collector' and 'Chimera'—was selected to promote the album and both were made into videos. DARZAMAT toured in Poland, Mexico, France, Czech Republic, Ukraine and Belgium, then returned to Poland to make an appearance at the Castle Party Festival.
​
In 2011 the band took a long deserved break. Nera used her time away to focus on her solo project, NeraNature, which features gentler, atmospheric rock laced with electronics. She delivered no less than three albums so far, with the latest one, MagJa, released in 2018. Flauros, on the other hand, decided to bring back the black metal beast Mastiphal. In 2011, the fans were teated to Parvzya (Witching Hour), the first new full-length since the 1995 cult classic debut For a Glory of All Evil Spirits…
​
In 2019 DARZAMAT announced a new album A Philosopher at the End of the Universe. The fans can expect another concept album, picking up the story right where its predecessor left off. Flauros, the main creative force behind the work, has revealed that this chapter takes place in London and that the lyrics for the album were penned by him and a long-time friend and writer, Jesion Kowal. Musically, the album opens a new era in DARZAMAT's history—gone are the keyboards, up till now characteristically prominent. In their place the band inserts more diversified and complex guitar sounds.
​
Pre-production for A Philosopher at the End of the Universe was overseen by Maurycy 'Mauser' Stefanowicz of Vader fame; production and mixing were handled by one of the most talented Polish producers, Jarosław Baran. The record is due for a much anticipated release in autumn 2020.
​
Greetings friends! Thank you for this opportunity! A pleasure to have you here. I had enough time since the last time Nera gave me the interview How are you? I hope you are well with this quarantine,.
​
Nera:
​
Hi! Everything is fine. The quarantine turned out to be a great opportunity to look inside myself and evaluate my goals and needs. I realized that a life on the run does not bring desired results or happiness. I have been on the path of discovering myself for several years, but this crazy time has deepened and accelerated many processes even more. I've been reading and meditating more, spending a lot of time in nature and with mindfulness observing what is going on around. Regardless of what I think privately about the recent events, their source and impact on society, the undoubted advantage is that the world has slowed down for a while and thanks to this people have gained a new perspective on themselves and their lives. Those who have done their homework will already think and live differently. The energy has changed and I believe that for many it is the beginning of a new path - a kind of a system reset and the possibility of opening up to something new. Anyway it is so in my case.
​
Flauros:
​
In recent months, I have devoted myself completely to my passions. After all, I have a lot of time for music, books and astrophysics. In addition, I found a moment to study quantum theories that have fascinated me for years. Of course, I am not a mad scientist, so I treat the whole issue from the level of a humanist, not a mathematician. From a point of view of a dreamer, a man hungry for knowledge and having a feeling that there is something more behind us. I like to push my own limits. It's amazing what the potential lies in us. And here I see opportunities for the future of man. And coming back to the ground, I certainly do not feed on this media mush that floods us from all sides. I rationalize very much what I admit to myself, because I know what negative effects it brings. I'm not going to be afraid, I'm not going to listen to the madmen that are abundant in today's world. After all, we still have a choice and it is still up to us what we will do in this situation.
​
Darkzen
​
Excellent answers and with enough depth! These times have helped all of us to see within ourselves.
​
Tell us Nera and Flauros why Darzamat has moved away from the stage?
​
Nera:
​
None of us planned such a long break, no one thought about ending Darzamat. Simply put, it all happened naturally and it's hard to point to any one reason here, because there is no such thing. Also, there is no sensation here some would like to hear about: there was no quarrel in the band (laugh). Life has written various scenarios for us, but we are finally back bearing the fruit of our work.
Flauros:
​
To my mind many factors contributed to this situation: involvement in other projects, various life issues of each of us, as well as the distance related to my emigration. All this did not provide good conditions for creating music. Year after year passed and finally in 2015 we came back from Darzamat for some summer festivals. We probably played 3 concerts and just being on stage, we felt that we really wanted to do it again. This is where the first talks about the new album started between us. With time, I started to fly to Poland more and more often, more and more things happened in the band and slowly the first compositions started to be created. However, certain processes take some time, and we like when everything works the way we want it. Therefore, not having binding deadlines, we did everything at our own pace.
​
Nera and Flauros have other projects that you are working on outside of music?
​
Flauros:
​
And here we should continue the explanation of the aforementioned break. Eleven years have passed since the release of our last album. The first two years after the release of "Solfernus' Path", we promoted the album, played some gigs. Among other things - a tour in Poland with Hate, then several festivals, for example in Ukraine, Belgium, Germany, the Czech Republic and Mexico. It might not have been as many concerts as after the album "Transkarptia", when we played the most intensively in our history, but as usual we managed to reach several new places on the world map. Later we focused on other projects: I recorded the album "Parvzya" with my friends from Mastiphal and Nera with Markus recorded three albums under the name NeraNature.
​
Nera:
​
There came a time when each of us felt that we wanted something more. Flauros, as I see it, needed stronger sounds than Darzamat offered, and me - on the contrary - softer. This is also how we gave ourselves to our needs and recorded the music that was flowing through us at that time. It is a record of who and what we were at that moment. I will say it again that it was not a result of some boredom or a conflict within a band. We simply don't like to limit ourselves, and if something wants to be expressed at the moment, we let it happen. It is possible that this situation will repeat itself in one form or another.
​
I know that this year you will launch a new production, the photos are great! The sound of Darzamat has changed or are you going to surprise us? The sound and style of Darzamat I consider unique, his latest production Solfernus' Path (2009) a great album! In this new album, will the production be similar?
​
Flauros:
​
Ok, let me tell you a bit about the new release.
​
Last year, we announced a new album coming out, but then a lot happened, both positive things for the band and those less optimistic regarding our world. We originally planned to come back a little earlier, but we calmly embraced the global situation and focused on ourselves and our album. All plans, professional and private, as well as band's ones, were questioned. Therefore, we immediately decided that we would wait until the album was released, and we would use the quarantine time to refine certain elements. Preparing, for example, video materials.The album was produced by the band itself, with considerable participation of producer Jarek Baran from Gorycki & Sznyterman studio in Krakow.
​
The album in digital format will be released on all possible streaming platforms, thanks to Tunecore. The promotion begins on September 4th with the release of the first single and music video for "A Philosopher at the End of the Universe". We also plan to have two more singles along with music videos before the whole album is released, so it's going to be a busy autumn. The physical discs will appear this autumn as well, and we will inform about it as soon as possible.
​
When it comes to the sound, we must certainly mention a significant change, which in our case is the abandonment of keyboards. When we started talking about the new album, they appeared for a moment, but after recording the first sounds, we came to the conclusion that we would try to record the album without the use of this instrument.What in exchange? There is definitely more simultaneous work of both vocals, but also some kind of vocal "dialogue". Much more different guitar timbres, which in addition to typically heavy sounds, also play some kind of background, and there are acoustic guitar parts. Plus, a great-sounding rhythm section. This proved to us that we can express what we feel without any problem using only such means, abandoning the keyboard instruments, so characteristic of Darzamat in the 90s and a decade later. In other words, using completely different tools we created an atmosphere that is still characteristic of this band. In my opinion, this is an album that sounds strong, a bit modern, at the same time very atmospheric and sometimes even epic.
​
Nera:
​
This time all the studio work turned out to be a collection of many events and combinations: different sound engineers, different recording studios, and even a few session musicians we asked to participate. Just before entering the studio, our drummer, due to personal reasons, was not able to record the drum part on the planned date. That's why we used the services of two drummers, Łukasz "Icanraz" Sarnacki from Corruption and Kamil Bagiński from Krakow's Vane. Surely the presence of Mauser in London, who happens to be a good friend of Flauros and who helped a lot with pre-production, gave direction to the further form and sound of the album. We also worked again with Jarek Toifl who recorded our vocals and who is aways a source of great inspiration for me while recording. It also turned out that our bassist - Marek Tkocz contributed a lot to the whole process recording some of the tracks of not only his instrument, but also the guitars. And in close cooperation with the band, the whole thing was put together by the already mentioned Jarek Baran from Gorycki & Sznyterman studio. Jarek had a fantastic sense of what we meant, as it turned out after listening to the final version.
I personally don't like to talk about how music sounds – it needs to be listened and interpreted by a person itself to form an opinion. Let's just say that the album sounds kind of organic, with characteristic of the band guitars and vocal passages. Also, the keyboards are gone, as Flauros said – and that would be the biggest change, I suppose.
​
After this lifting of the Quarantine, I think that everything will gradually normalize. Do you have any dates for any tour in your country or outside of Poland?
​
Flauros:
​
We were supposed to come back to In Flammen Open Air - Thomas Richter, the organizer of this festival, is a fan of Darzamat and has been asking me about the possibility of playing for several years. Well, when we were finally ready to go back on the stage a pandemic struck and everything was canceled. The same thing happened with the other shows we planned. We talked to a few of our friends bands with whom we toured years ago and there were plans for a joint tour. Unfortunately, the pandemic thwarted all our plans, so we had to turn our attention in a different direction. I don't even want to think about any plans at the moment. You know, we are in kind of a comfortable situation where we don't have to do anything. The situation is unfavorable, so we don't bother with it. Of course, whenever it is possible to return with live music, we will do our best to be there for people. We have decided not to waste our energy at the moment trying to organize some events that most likely won't happen. Better to use it for writing new music and making videos - and that's what we're focusing on. And if the concerts come back, we will definitely appear on stage. However, I think that it will not happen until 2021.
​
Have you thought or had the idea to do some live stream as part of this? A concert for this online way, I think it will already be part of the musical medium from now on.
​
Nera:

There was indeed such an idea, in case the situation persists. I would prefer it to be a live session from the studio instead and a return to regular concerts for good. There is nothing like contact with a living person. Time will tell.
​
In these months that follow you will release a video clip of the single from your new work?
​
Nera:
​
We already have a few images ready and we would love to have one for each of the new songs – be it a music video, lyrics video or a simple visualisation. However, we'll see if these plans can be realized. Very soon a two-part video will be presented. We will start with a single "A Philosopher at the End of the Universe" and its, in a sense, sequel - "Sleeping Prophet". Both were shot in four locations of the Silesia – some in the mountains, some in a lake, others in a desert or swamps. Both pictures were taken by our friend Stanisław Nolywajka from Rumburak Film Production. He also edited the music video for "Sleeping Prophet". The title track was edited by our talented bassist, Marek 'Markus' Tkocz, who also produced a video. Basically these two people appear very often and collaborate on a lot of the visual material on this album. The materials for "The Great Blaze" were shot during our photo session and Markus could not be on both sides of the camera, so of course we invited Stanisław. Marek, however, shot materials from the preparations for this fiery session and edited the music video. I came up with the idea of how to put together the visual concept for "A Philosopher ...". and so was the case with the"Sleeping Prohet" - where we did it together with Flauros.
​
So, as you can see we are a team and when necessary, we adhere to the principle: All hands on deck!
Another person we cooperated with is Natalia from N.Station, who made a lyrics video for us also for "A Philosopher at the End of the Universe".
​
At the moment we are also working on a retrospective image for the album's closing track, "Kaleidoscope of Retreat" in which we will show both the work on the album and some "older shots". After such a long break, we will have to rehabilitate ourselves in the eyes of fans not only with good music, but also with some pictures. (laugh)
Anything else you would like to share with us?

Flauros:
​
Perhaps for those who will soon reach for music and videos, I will explain in a few sentences what the album is about.
​
One day Nera called and suggested, that the whole album should be named after the song "A Philosopher at the End of the Universe". It was interesting, because this idea had been on my mind for several days. So we quickly came to the conclusion that the title of the song opening the entire album perfectly binds what the lyrics contain, as well as the story itself. Yes, there is a story behind it... but this will be explained some other time.
The concept of "The Philosopher at the Ends of the Universe" is a vision of the figure that breaks all his/her barriers, crosses uncharted so far and above all- follows his/her inner voice. This person does not imitate anyone, he/she is not fixated on any patterns, but creates himself/herself and, not following the suggestions of others, follows his/her own path, to the boundaries of the universe ... if any boundaries exist at all...and if they do, these limits are created solely by our minds. Needless to say, our hero is not limited to the material world, on the contrary, it is more about discovering the spiritual world, following the path of higher dimensions. So, even though there is what is all around us, we still look at stars.This album is about fighting for yourself, searching, traveling, and not being afraid to stand firmly for what you believe in.

Nera finishes this album beautifully by singing one of my favorite passages, so let's end this interview with a quote that ends the album
​
"We awake full of fears that all we built Soon will fall apart again But the song never dies with the man Absorbing light we become light ourselves ".
​
Darkzen:
​
WOOW! You leave me speechless about the thematic content of the album! Thank you so much!
Thank you so much for having this interview for Darkzen Dragon Metal Angels!
​
Nera and Flauros:
​
Thank you and hopefully see you soon!
​
Info
​
Band:
​
​
​
Marchandise/Shop:
​
​
​
MorningStar Art:
​
​
mail-order@morningstar-art.com
​
​
Youtube: https://www.youtube.com/user/DarzamatBand
Facebook: https://www.facebook.com/DarzamatOfficial
Bandcamp: https://darzamat.bandcamp.com
Instagram: https://www.instagram.com/darzamatofficial
iTunes: https://goo.gl/lDekOW
Tidal: https://listen.tidal.com/artist/3633496
Spotify: https://goo.gl/2aHFRP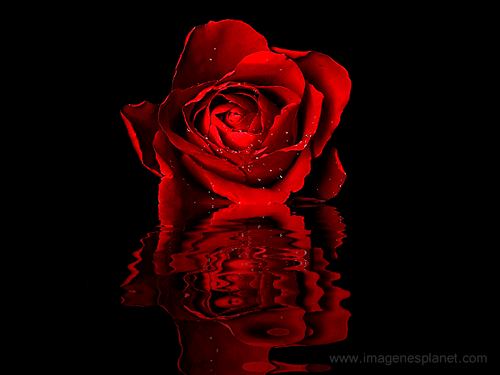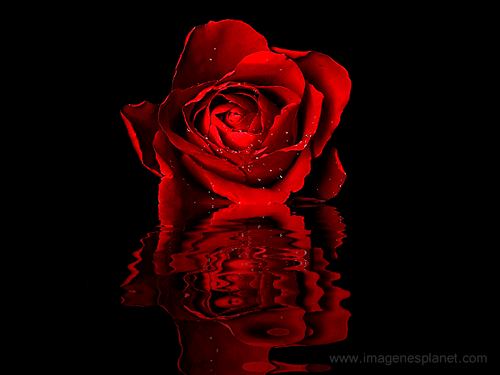 Darzamat!
Agnieszka «Nera» Górecka y Rafał «Flauros»
Ellos están de vuelta!
La Entrevista!
​
Por Darkzen
04/09/2020
​
Biografía
​
La historia de DARZAMAT, la banda polaca de metal oscuro atmosférico, se remonta a 1995. Después de algunos lanzamientos iniciales (In the Flames of Black Art, Oniriad y MCD In the Opium of Black Veil), el miembro fundador Flauros (voc) logró reunir a músicos que desde entonces han sido identificados como el núcleo de la banda: los guitarristas Chris y Daamr, la vocalista Nera y el teclista Spectre. El álbum Semidevilish, lanzado en 2004, estableció el sonido de la banda recién consolidada y le dio fuerza para comenzar a aparecer con más regularidad en el escenario.
​
El año siguiente vio el lanzamiento de Transkarpatia, que resultó ser un gran paso adelante. El álbum, producido por Andy LaRocque, la legendaria fuerza de la guitarra detrás de King Diamond, recibió la claridad y la fuerza que merecía. Como resultado, el nombre DARZAMAT comenzó a aparecer en carteles de festivales europeos como Rock Hard Open, Wave Gothic Treffen, Hard Rock Laager, S-Hammer Festival, Last Night on Earth, Dong Open Festival, Moscow After Midnight y Metal Head. Misión. En ese momento, la banda se encontró actuando para un círculo cada vez más amplio de público en los estados balcánicos, República Checa, Eslovaquia, Bélgica, Holanda, Italia, Francia y Alemania. También en esa época DARZAMAT se embarcó en giras apoyando a Sabaton en los países del Benelux y Moonspell en Polonia.
El año 2007 vio a la banda actuar en Winternachtstraum Festival y en la 21ª edición del venerable Polaco Metalmania Festival, organizado desde la década de 1980. Esta actuación fue documentada en el álbum en DVD Live Profanity (Visiting the Graves of the Heretics), lanzado a ambos lados del océano.
​
En 2009, DARZAMAT consiguió un contrato discográfico mundial con Massacre Records, un sello alemán, y entregó el quinto álbum de su carrera, Solfernus 'Path, también disponible en Japón. El camino de Solfernus marcó la primera vez que la banda se aventuró en el territorio de un álbum conceptual. Andy LaRocque pasó del puesto de producción al puesto de músico invitado y contribuyó con un solo en "El rey de los himnos ardientes". Se seleccionaron dos canciones, 'Pain Collector' y 'Chimera', para promocionar el álbum y ambas se convirtieron en videos. DARZAMAT realizó una gira por Polonia, México, Francia, República Checa, Ucrania y Bélgica, luego regresó a Polonia para hacer una aparición en el Castle Party Festival.
​
En 2011, la banda se tomó un merecido descanso. Nera usó su tiempo para concentrarse en su proyecto en solitario, NeraNature, que presenta rock atmosférico más suave mezclado con electrónica. Entregó nada menos que tres álbumes hasta ahora, con el último, MagJa, lanzado en 2018. Flauros, por otro lado, decidió traer de vuelta a la bestia del black metal Mastiphal. En 2011, los fanáticos se deleitaron con Parvzya (Witching Hour), el primer largometraje nuevo desde el debut del clásico de culto de 1995 For a Glory of All Evil Spirits ...
​
En 2019 DARZAMAT anunció un nuevo álbum A Philosopher at the End of the Universe. Los fanáticos pueden esperar otro álbum conceptual, retomando la historia justo donde la dejó su predecesor. Flauros, la principal fuerza creativa detrás del trabajo, ha revelado que este capítulo tiene lugar en Londres y que la letra del álbum fue escrita por él y un amigo y escritor de mucho tiempo, Jesion Kowal. Musicalmente, el álbum abre una nueva era en la historia de DARZAMAT: se acabaron los teclados, hasta ahora característicamente prominentes. En su lugar, la banda inserta sonidos de guitarra más diversificados y complejos.
La preproducción de A Philosopher at the End of the Universe fue supervisada por Maurycy "Mauser" Stefanowicz de la fama de Vader; La producción y la mezcla estuvieron a cargo de uno de los productores polacos más talentosos, Jarosław Baran. Está previsto para un lanzamiento muy esperado en otoño de 2020.
​
¡Saludos amigos! ¡Gracias por esta oportunidad! Un placer tenerte aquí. Tuve bastante tiempo desde la última vez que Nera me dio la entrevista ¿Cómo están? Espero que estén bien con esta cuarentena.
​
Nera:
​
¡Hola! Todo está bien. La cuarentena resultó ser una gran oportunidad para mirar dentro de mí y evaluar mis objetivos y necesidades. Me di cuenta de que una vida en fuga no trae los resultados deseados ni la felicidad. Llevo varios años en el camino de descubrirme a mí misma, pero este tiempo loco ha profundizado y acelerado muchos procesos aún más. He estado leyendo y meditando más, pasando mucho tiempo en la naturaleza y observando con atención lo que sucede a mí alrededor. Independientemente de lo que piense en privado sobre los acontecimientos recientes, su fuente e impacto en la sociedad, la ventaja indudable es que el mundo se ha ralentizado por un tiempo y gracias a esto las personas han ganado una nueva perspectiva sobre sí mismas y sus vidas. Quienes hayan hecho sus deberes ya pensarán y vivirán de manera diferente. La energía ha cambiado y creo que para muchos es el comienzo de un nuevo camino, una especie de reinicio del sistema y la posibilidad de abrirse a algo nuevo. De todos modos es así en mi caso.
​
Flauros:
​
En los últimos meses me he dedicado por completo a mis pasiones. Después de todo, tengo mucho tiempo para la música, los libros y la astrofísica. Además, encontré un momento para estudiar las teorías cuánticas que me han fascinado durante años. Por supuesto, no soy un científico loco, así que trato todo el tema desde el nivel de un humanista, no de un matemático. Desde el punto de vista de un soñador, un hombre hambriento de conocimiento y con la sensación de que hay algo más detrás de nosotros. Me gusta superar mis propios límites. Es sorprendente el potencial que tenemos. Y aquí veo oportunidades para el futuro del hombre. Y volviendo al suelo, ciertamente no me alimento de esta papilla mediática que nos inunda por todos lados. Racionalizo mucho lo que me confieso, porque sé los efectos negativos que trae. No voy a tener miedo, no voy a escuchar a los locos que abundan en el mundo de hoy. Después de todo, todavía tenemos una opción y aún depende de nosotros lo que haremos en esta situación.
​
Darkzen
​
Excelentes respuestas y con bastante profundidad! Estos tiempos nos han ayudado a todos a ver dentro de nosotros mismos.
​
Cuéntanos a Nera y Flauros por qué Darzamat se ha alejado del escenario.
​
Nera:
​
Ninguno de nosotros planeó una pausa tan larga, nadie pensó en acabar con Darzamat. En pocas palabras, todo sucedió de forma natural y es difícil señalar alguna razón aquí, porque no existe tal cosa. Además, no hay ninguna sensación aquí que a algunos les gustaría escuchar: no hubo ninguna pelea en la banda (risas). La vida nos ha escrito varios escenarios, pero finalmente estamos de regreso dando el fruto de nuestro trabajo.
​
Flauros:
​
En mi opinión, muchos factores contribuyeron a esta situación: la implicación en otros proyectos, las diversas cuestiones de la vida de cada uno de nosotros, así como la distancia relacionada con mi emigración. Todo esto no proporcionó buenas condiciones para crear música. Año tras año pasó y finalmente en 2015 volvimos de Darzamat para algunos festivales de verano. Probablemente tocamos en 3 conciertos y solo estando en el escenario, sentimos que realmente queríamos hacerlo de nuevo. Aquí es donde empezaron las primeras conversaciones sobre el nuevo álbum entre nosotros. Con el tiempo, comencé a volar a Polonia cada vez más a menudo, cada vez pasaban más cosas en la banda y poco a poco se empezaron a crear las primeras composiciones. Sin embargo, ciertos procesos toman algo de tiempo y nos gusta cuando todo funciona como queremos. Por lo tanto, al no tener plazos vinculantes, hicimos todo a nuestro propio ritmo.
​
¿Nera y Flauros tienen otros proyectos en los que estás trabajando fuera de la música?
​
Flauros:
​
Y aquí deberíamos continuar con la explicación de la citada ruptura. Han pasado once años desde el lanzamiento de nuestro último álbum. Los primeros dos años después del lanzamiento de "Solfernus 'Path", promocionamos el álbum, hicimos algunos conciertos. Entre otras cosas, una gira por Polonia con Hate, luego varios festivales, por ejemplo en Ucrania, Bélgica, Alemania, la República Checa y México. Puede que no hayan sido tantos conciertos como después del disco "Transkarptia", cuando tocamos con más intensidad de nuestra historia, pero como siempre logramos llegar a varios lugares nuevos en el mapa mundial. Luego nos enfocamos en otros proyectos: grabé el disco "Parvzya" con mis amigos de Mastiphal y Nera con Markus grabó tres discos bajo el nombre de NeraNature.
​
Nera:
​
Llegó un momento en que cada uno de nosotros sintió que quería algo más. Flauros, como yo lo veo, necesitaba sonidos más fuertes de los que ofrecía Darzamat, y yo, por el contrario, más suaves. Así también nos entregamos a nuestras necesidades y grabamos la música que fluía a través de nosotros en ese momento. Es un registro de quiénes y qué éramos en ese momento. Lo diré de nuevo que no fue el resultado de un aburrimiento o un conflicto dentro de una banda. Simplemente no nos gusta limitarnos, y si algo quiere expresarse en este momento, dejamos que suceda. Es posible que esta situación se repita de una forma u otra.
​
Sé que este año lanzarás una nueva producción, ¡las fotos son geniales! El sonido de Darzamat ha cambiado o nos van a sorprender? El sonido y estilo de Darzamat lo considero único, su última producción Solfernus 'Path (2009) ¡un gran disco! En este nuevo álbum, ¿será similar la producción?
​
Flauros:
​
Ok, déjame contarte un poco sobre la nueva versión.
​
El año pasado, anunciamos que saldría un nuevo álbum, pero luego sucedieron muchas cosas, tanto cosas positivas para la banda como para aquellos menos optimistas con respecto a nuestro mundo. Originalmente planeamos regresar un poco antes, pero abrazamos con calma la situación global y nos enfocamos en nosotros mismos y en nuestro álbum. Todos los planes, profesionales y privados, así como los de la banda, fueron cuestionados. Por lo tanto, decidimos de inmediato que esperaríamos hasta que se lanzara el álbum y usaríamos el tiempo de cuarentena para refinar ciertos elementos. Preparando, por ejemplo, material de vídeo. El álbum fue producido por la propia banda, con una considerable participación del productor Jarek Baran del estudio Gorycki & Sznyterman en Cracovia.
​
El álbum en formato digital se lanzará en todas las plataformas de transmisión posibles, gracias a Tunecore. La promoción comienza el 4 de septiembre con el lanzamiento del primer sencillo y video musical de " A Philosopher at the End of the Universe ". También planeamos tener dos sencillos más junto con videos musicales antes de que se publique todo el álbum, por lo que será un otoño ajetreado. Los discos físicos también aparecerán este otoño, y les informaremos lo antes posible.
​
En lo que se refiere al sonido, sin duda hay que mencionar un cambio significativo, que en nuestro caso es el abandono de los teclados. Cuando empezamos a hablar del nuevo disco, aparecieron por un momento, pero luego de grabar los primeros sonidos, llegamos a la conclusión de que intentaríamos grabar el disco sin el uso de este instrumento ¿Qué a cambio? Definitivamente hay más trabajo simultáneo de ambas voces, pero también algún tipo de "diálogo" vocal. Timbres de guitarra mucho más diferentes, que además de los sonidos típicamente pesados, también tocan algún tipo de fondo, y hay partes de guitarra acústica. Además, una sección rítmica de gran sonido. Esto nos demostró que podemos expresar lo que sentimos sin ningún problema utilizando solo esos medios, abandonando los instrumentos de teclado, tan característicos de Darzamat en los 90 y una década después. En otras palabras, usando herramientas completamente diferentes creamos una atmósfera que aún es característica de esta banda. En mi opinión, este es un disco que suena fuerte, un poco moderno, al mismo tiempo muy atmosférico y, a veces, incluso épico.
​
Nera:
​
Esta vez todo el trabajo de estudio resultó ser una colección de muchos eventos y combinaciones: diferentes ingenieros de sonido, diferentes estudios de grabación e incluso algunos músicos de sesión a los que pedimos participar. Justo antes de entrar al estudio, nuestro baterista, por motivos personales, no pudo grabar la parte de batería en la fecha prevista. Por eso utilizamos los servicios de dos bateristas, Łukasz "Icanraz" Sarnacki de Corruption y Kamil Bagiński de Krakow's Vane. Seguramente la presencia de Mauser en Londres, que resulta ser un buen amigo de Flauros y que ayudó mucho con la preproducción, dio dirección a la forma y el sonido posteriores del álbum. También volvimos a trabajar con Jarek Toifl, quien grabó nuestras voces y siempre es una gran fuente de inspiración para mí durante la grabación. También resultó que nuestro bajista - Marek Tkocz contribuyó mucho a todo el proceso de grabación de algunas de las pistas no solo de su instrumento, sino también de las guitarras. Y en estrecha cooperación con la banda, todo fue elaborado por el ya mencionado Jarek Baran del estudio Gorycki & Sznyterman. Jarek tenía una idea fantástica de lo que queríamos decir, como resultó después de escuchar la versión final.
​
Personalmente, no me gusta hablar sobre cómo suena la música; es necesario que una persona la escuche e interprete para formar una opinión. Digamos que el álbum suena un poco orgánico, con las guitarras y pasajes vocales característicos de la banda. Además, los teclados se han ido, como dijo Flauros, y ese sería el cambio más grande, supongo.
​
Después de este levantamiento de la Cuarentena, creo que todo se normalizará gradualmente. ¿Tienen fechas para alguna gira en su país o fuera de Polonia?
​
Flauros:
​
Se suponía que íbamos a volver a In Flammen Open Air. Thomas Richter, el organizador de este festival, es fanático de Darzamat y me ha estado preguntando sobre la posibilidad de tocar durante varios años. Bueno, cuando finalmente estábamos listos para volver al escenario, se produjo una pandemia y todo fue cancelado. Lo mismo pasó con los otros shows que planeamos. Hablamos con algunas de nuestras bandas amigas con las que hicimos una gira hace años y había planes para una gira conjunta. Desafortunadamente, la pandemia frustró todos nuestros planes, por lo que tuvimos que dirigir nuestra atención en una dirección diferente. Ni siquiera quiero pensar en ningún plan en este momento. Sabes, estamos en una especie de situación cómoda en la que no tenemos que hacer nada. La situación es desfavorable, así que no nos preocupamos por ella. Por supuesto, siempre que sea posible regresar con música en vivo, haremos todo lo posible para estar allí para la gente. Hemos decidido no desperdiciar nuestras energías en este momento tratando de organizar algunos eventos que probablemente no sucedan. Es mejor usarlo para escribir música nueva y hacer vídeos, y eso es en lo que nos estamos enfocando. Y si los conciertos vuelven, definitivamente saldremos al escenario. Sin embargo, creo que no sucederá hasta 2021.
​
¿Has pensado o tenido la idea de hacer una transmisión en vivo como parte de esto? Un concierto para esta vía online, creo que ya formará parte del medio musical a partir de ahora.
​
Nera:
​
De hecho, existía tal idea, en caso de que la situación persista. Preferiría que fuera una sesión en vivo desde el estudio y un regreso a los conciertos regulares para siempre. No hay nada como el contacto con una persona viva. El tiempo dirá.
​
En los meses siguientes, ¿lanzarán un videoclip del single de su nuevo trabajo?
​
Nera:
​
Ya tenemos algunas imágenes listas y nos encantaría tener una para cada una de las nuevas canciones, ya sea un vídeo musical, un vídeo con letras o una simple visualización. Sin embargo, veremos si estos planes se pueden realizar. Muy pronto se presentará un vídeo en dos partes. Comenzaremos con un solo " A Philosopher at the End of the Universe" y su, en cierto sentido, secuela: "El profeta durmiente". Ambos fueron tomados en cuatro lugares de Silesia: algunos en las montañas, algunos en un lago, otros en un desierto o pantanos. Ambas imágenes fueron tomadas por nuestro amigo Stanisław Nolywajka de Rumburak Film Production. También editó el video musical de "Sleeping Prophet". La canción principal fue editada por nuestro talentoso bajista, Marek 'Markus' Tkocz, quien también produjo un video. Básicamente, estas dos personas aparecen muy a menudo y colaboran en gran parte del material visual de este álbum. Los materiales para "The Great Blaze" fueron filmados durante nuestra sesión de fotos y Markus no podía estar en ambos lados de la cámara, así que por supuesto invitamos a Stanisław. Marek, sin embargo, filmó materiales de los preparativos para esta ardiente sesión y editó el video musical. Se me ocurrió la idea de cómo armar el concepto visual de " A Philosopher at the End of the Universe". y así fue el caso de "Sleeping Prohet", donde lo hicimos junto con Flauros.
​
Entonces, como puede ver, somos un equipo y cuando es necesario, nos adherimos al principio: ¡Todos a la obra!
​
Otra persona con la que cooperamos es Natalia de N.Station, quien hizo un vídeo con la letra para nosotros también para "Un filósofo en el fin del universo".
​
Por el momento también estamos trabajando en una imagen retrospectiva para el tema de cierre del álbum, "Kaleidoscope of Retreat", en la que mostraremos tanto el trabajo del álbum como algunas "tomas más antiguas".
​
Después de una pausa tan larga, tendremos que rehabilitarnos a los ojos de los fans no solo con buena música, sino también con algunas imágenes. (risas)
​
¿Algo más que les gustaría compartir con nosotros?
​
Flauros:
​
Quizás para aquellos que pronto buscarán música y vídeos, les explicaré en algunas frases de qué trata el álbum.
​
Un día, Nera llamó y sugirió que todo el álbum debería llevar el nombre de la canción " A Philosopher at the End of the Universe". Fue interesante, porque esta idea había estado en mi mente durante varios días. Así que rápidamente llegamos a la conclusión de que el título de la canción que abre todo el álbum une perfectamente lo que contienen las letras, así como la historia en sí. Sí, hay una historia detrás... pero esto se explicará en otro momento.
​
El concepto de "El filósofo en los confines del universo" es una visión de la figura que rompe todas sus barreras, cruza lo inexplorado hasta ahora y sobre todo sigue su voz interior. Esta persona no imita a nadie, no está obsesionado con ningún patrón, sino que se crea a sí mismo y, sin seguir las sugerencias de los demás, sigue su propio camino, hasta los límites del universo... si hay límites. Existen en absoluto... y si lo hacen, estos límites son creados únicamente por nuestras mentes. No hace falta decir que nuestro héroe no se limita al mundo material, al contrario, se trata más de descubrir el mundo espiritual, siguiendo el camino de dimensiones superiores. Entonces, a pesar de que hay lo que nos rodea, todavía miramos las estrellas. Este álbum trata de luchar por uno mismo, buscar, viajar y no tener miedo de defender firmemente lo que cree.
​
Nera termina este álbum maravillosamente cantando uno de mis pasajes favoritos, así que terminemos esta entrevista con una cita que termina el álbum:
​
"Nos despertamos llenos de miedo de que todo lo que construimos Pronto se derrumbará de nuevo Pero la canción nunca muere con el hombre Absorbiendo la luz nosotros mismos nos convertimos en luz".
​
Darkzen:
​
WOOW! Me dejan sin palabras del contenido temático del albúm! Muchas Gracias!
¡Muchas gracias por tener esta entrevista para Darkzen Dragón Metal Angels!
​
Nera y Flauros:
​
Gracias y espero verte pronto!
​
Info
​
Banda:
​
​
​
Marchandise/Shop:
​
​
​
MorningStar Art:
​
​
mail-order@morningstar-art.com
​
​
Youtube: https://www.youtube.com/user/DarzamatBand
Facebook: https://www.facebook.com/DarzamatOfficial
Bandcamp: https://darzamat.bandcamp.com
Instagram: https://www.instagram.com/darzamatofficial
iTunes: https://goo.gl/lDekOW
Tidal: https://listen.tidal.com/artist/3633496
Spotify: https://goo.gl/2aHFRP