DARKZEN
DRAGON
METAL ANGELS
​
ROCK/METAL ON LINE
Model, hair & make-up: La Esmeralda
Photo: Heiner Seemann / GrautonStudio
Dress: Steampunk Decadence & Madame Mécanique
Earrings: Pinkabsinthe
Model Official of Darkzen Dragon On Line
La Esmeralda German Model
Jackie Rodríguez!!
The Interview!
By Darkzen
23/02/2022
Official Info
Jackie Rodríguez, vocalist of the band El Cuervo de Poe, the rock/metal band in Spanish from México with diverse styles and atmospheres that come together with gothic metal and Mexican folklore which have given us high quality productions! From Guadalajara, Jalisco they have shared the stage with great international bands from massive concerts such as Hell and Heaven and alternated with Epica, Within Temptation and Therion, among others! The songs of El Cuervo de Poe are based on human knowledge and introspection, love, madness, dark stories, legends, etc… like the master Edgar Allan Poe, hence the name.
Hello! Jackie! Thank you very much for having you in this musical space to get to know you a little better! Welcome!
How have you been, how have you coped with these years of confinement?
Jackie:
Hello! All very well, thank you, the truth is quite well, I tried to take advantage of the circumstances and adapt to this new life. I still have my whole family, which I am infinitely grateful for, so it's just the lockdown, I can't complain.
Darkzen:
I'm glad to hear that, all is well!
What have you done in these same years, some new musical taste?
Jackie:
These years of pandemic have gone by quite quickly, I continued almost with my same activities now from a distance. As for new music, I usually listen to almost all kinds, lately I've been listening to CL and Falling In Reverse a lot, which are super different haha
Any new hobbies or any new musical collaborations as well?
Jackie:
Lately I've been putting together a lot of puzzles, although it sounds very silly haha but it's VERY relaxing haha and of collaborations right now we are working on the soundtrack of a video game called Dark Tales from Mexico, as soon as we have more news about it we will be letting you know in the official networks of Poe's Raven.
Edgar Allan Poe or Howard Phillips Lovecraft? And because
Jackie:
Edgar Allan Poe, the mood, the themes and the way of narrating go much more with me.
Any other obscure writer you like?
Jackie:
I recently discovered a writer named Bernardo Esquinca, from here in Guadalajara, I read Demonia and I liked it a lot, he manages the genres: police, fantastic and horror. I highly recommend it.
What has happened to Poe's Raven in these years? Has the musical style of the band changed a bit?
Jackie:
Yes, we seek to refresh the sound of the band. Berenice was the beginning of this evolution and what's new is more focused on our new sound, without neglecting the essence of the band.
You released your "Berenice" single recently, are you working on an EP? Or album?
Jackie:
Yes, we are working on singles based on stories by Edgar Allan Poe to later put them together on an EP. Soon we will be giving news about the next release on our networks.
How is your musical rehearsal with the band, how did Berenice's single come about?
Jackie:
We really wanted to do something based on Poe and Berenice fit perfectly into the music we were working on, we did a poll with our fans to choose the story and this was the result.
Who was in charge of the lyrics, composition and mixing?
Jackie:
Each one was in charge of his instrument, between Rick, former cuervo guitarist, and Dylan, current drummer, they were in charge of the production and the lyrics were done between me and Adán our violinist.
How was this February 14, 2022 with your acoustic live?
Jackie:
Very good! It's now available on digital platforms, so you can listen to it.
What projects outside the band or with the band does Jackie have?
Jackie:
I'm still working on my solo project, which is a genre far apart from Cuervo, I've been wanting it to come to light for some time, but for one reason or another it hasn't been possible, but I think 2022 is the year haha
What goals does Jackie have in this new year 2022? Where it looks like this pandemic might let us out.
Jackie:
My main goal is to continue preparing myself as a musician in all aspects. I would also love to return to the stage normally with Cuervo.
Do you plan to do any live shows in some cities in México?
Jackie:
Yes our plan is to play for the republic as much as possible, we miss our fans very much and we will be giving them exact dates on networks as soon as they materialize, for now we have a festival here in Guadalajara on April 30, where Qbo will be as headliner, in our fb can find the information to purchase tickets.
Have you thought about doing some live streaming on any of your social networks? For people in this situation it is a bit difficult to move.
Jackie:
We just did a mini concert online in December, to thank our fans for their support during the pandemic, we really liked the format so we will surely do another one at some point in the year, but after a while of this last one.
Do you have another single to be released?
​
Jackie:
That's right and it will be sooner than you think, only for now I can't give many details, what I can say is that it's about another story by Poe.
What else can Jackie share with our readers?
Jackie:
For now, just invite you to follow us on TIK TOK, since we just made the band account, we are also on almost all other networks, we appear as the official Poe Crow.
Anything else you want to share with us?
Jackie:
Stay tuned to our networks for updates on new music, projects, and concerts. I want to thank the fans of Cuervo for their support and you for the interview.
Thank you very much for your time for the interview with Darkzen Dragon Metal Angels!
Info
https://www.facebook.com/elcuervodepoeband/
https://twitter.com/elcuervodepoe
https://twitter.com/JackieCuervo
https://www.instagram.com/jackierdzd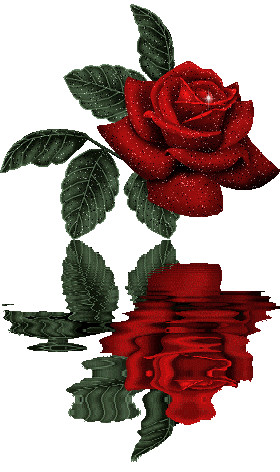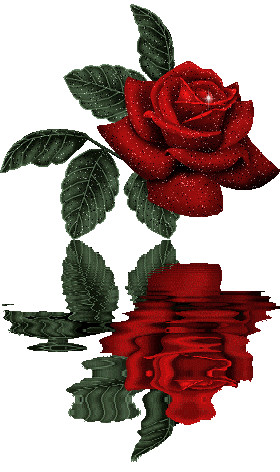 Jackie Rodríguez!!
La Entrevista!
Por Darkzen
23/02/2022
Info Oficial
Jackie Rodríguez, vocalista de la banda El Cuervo de Poe, la banda de rock/metal en español desde México con diversos estilos y atmósferas que se unen con el metal gótico y el folclore mexicano el cual nos han dado producciones de gran calidad! Desde Guadalajara, Jalisco han compartido escenario con grandes bandas internacionales desde los conciertos masivos como el Hell and Heaven y alternado como con Epica, Within Temptation y Therion, ¡entre otras más! Las canciones de El Cuervo de Poe son basadas en el conocimiento e introspección humana, amor, locura, relatos oscuros, leyendas etc… como del maestro Edgar Allan Poe por eso el nombre claro.
¡Hola! Jackie! ¡Muchas gracias por tenerte en este espacio musical para conocerte un poco más! ¡Bienvenida!
¿Cómo has estado, que tal has sobrellevado estos años de encierro?
Jackie:
¡Hola! Todo muy bien gracias, la verdad bastante bien, traté de aprovechar las circunstancias y adaptarme a esta nueva vida. Sigo teniendo a mi familia completa, lo cual agradezco infinitamente, así que sólo es el encierro, no me puedo quejar.
Darkzen:
Me da gusto escuchar eso, ¡que todo esté bien!
¿Qué has hecho en estos mismos años, algún nuevo gusto musical?
Jackie:
Se me han ido bastante rápido estos años de pandemia, seguí casi con mis mismas actividades ahora a distancia. En cuanto a nueva música, suelo escuchar casi de todo tipo, últimamente he estado escuchando mucho a CL y a Falling In Reverse, que son súper diferentes jajá
¿Algún nuevo pasatiempo nuevo o alguna nueva colaboración musical también?
Jackie:
Últimamente he estado armando muchos rompecabezas, aunque suene muy ñoño jaja pero es MUY relajante jaja y de colaboraciones ahora mismo nos encontramos trabajando en el soundtrack de un videojuego llamado Dark Tales from México, en cuanto tengamos más noticias al respecto se las estaremos haciendo saber en las redes oficiales de El cuervo de Poe.
Edagar Allan Poe o Howard Phillips Lovecraft? Y porque
Jackie:
Edgar Allan Poe, va mucho más conmigo el mood, las temáticas y la manera de relatar.
¿Algún otro escritor oscuro que te guste?
Jackie:
Descubrí hace poco a un escritor llamado Bernardo Esquinca, de aquí de Guadalajara, leí Demonia y me gustó mucho, maneja los géneros: policiaco, fantástico y de terror. Lo recomiendo mucho.
¿Qué ha pasado con el Cuervo de Poe en estos años? ¿Ha cambiado un poco el estilo musical de la banda?
Jackie:
Sí, buscamos refrescar el sonido de la banda. Berenice fue el comienzo de esta evolución y lo nuevo que viene está más enfocado a nuestro nuevo sonido, sin dejar de lado a la esencia de la banda.
Ustedes lanzaron su sencillo de "Berenice" hace poco, ¿están trabajando en algún EP? ¿O álbum?
Jackie:
Sí, estamos trabajando en sencillos basados en cuentos de Edgar Allan Poe para después juntarlos en un EP. Pronto estaremos dando noticias sobre el siguiente lanzamiento en nuestras redes.
¿Cómo sigue su ensayo musical con la banda, como surgió el sencillo de Berenice?
Jackie:
Teníamos muchas ganas de hacer algo basado en Poe y Berenice encajaba perfecto en la música que estábamos trabajando, hicimos una encuesta con nuestros fans para elegir el cuento y este fue el resultado.
¿Quién estuvo a cargo de la letra, composición y la mezcla?
Jackie:
Cada quién se encargó de su instrumento, entre Rick, ex guitarrista de cuervo, y Dylan, baterista actual, se encargaron de la producción y la letra la hicimos entre Adán nuestro violinista y yo.
¿Qué tal les fue este 14 de febrero de 2022 con su acústico en vivo?
Jackie:
¡Muy bien! Ya está disponible en plataformas digitales, para que pasen a escucharlo.
¿Qué proyectos ajenos a la banda o con la banda tiene Jackie?
Jackie:
Sigo trabajando en mi proyecto solista, que es un género muy aparte de Cuervo, tengo tiempo queriendo que salga a la luz, pero por una cosa u otra no se ha podido, pero yo creo que el 2022 es el año jaja
¿Qué metas tiene Jackie en este nuevo año 2022? Donde parece que esta pandemia quizás nos deje salir.
Jackie:
Mi meta principal es seguirme preparando como músico en todos los aspectos también me encantaría volver ya normalmente a los escenarios con Cuervo.
¿Algún en vivo por algunas ciudades de México tienen pensado hacer?
Jackie:
Sí nuestro plan es tocar por la república lo más posible, extrañamos mucho a nuestros fans y les estaremos dando fechas exactas en redes en cuanto se concreten, por ahora tenemos un festival aquí en Guadalajara el 30 de abril, donde estará Qbo como headliner, en nuestro fb pueden encontrar la información para adquirir boletos.
¿Han pensado en hacer algún live streaming por alguna de sus redes sociales? Para la gente que con esta situación es un poco difícil moverse.
Jackie:
Justo hicimos un mini concierto en línea en diciembre, para agradecer a nuestros fans su apoyo durante la pandemia, nos gustó mucho el formato así que seguro haremos otro en algún momento del año, pero ya que pase un tiempo de este último.
¿Tienen otro sencillo por estrenarse?
Jackie:
Así es y va a ser más pronto de lo que creen, sólo que por ahora no puedo dar muchos detalles, lo que sí puedo decir es que es sobre otro relato de Poe.
¿Qué más cosas nos puede compartir Jackie con nuestros lectores?
Jackie:
Por ahora sólo invitarlos a que nos sigan en TIK TOK, ya que apenas hicimos la cuenta de la banda, también estamos en casi todas las demás redes, aparecemos como EL Cuervo de Poe oficial.
¿Algo más que quieran compartirnos?
Jackie:
Estén pendientes de nuestras redes para que sepan de las actualizaciones sobre la nueva música, proyectos y conciertos. Quiero agradecer a los fans de Cuervo su apoyo y a ti por la entrevista.
¡Muchas gracias por tu tiempo para la entrevista con Darkzen Dragón Metal Angels!
Info
https://www.facebook.com/elcuervodepoeband/
https://twitter.com/elcuervodepoe
https://twitter.com/JackieCuervo
https://www.instagram.com/jackierdzd
https://www.youtube.com/c/ElCuervodePoe
Video