Eleonora Travaglino!
Marble band!
The Interview!
By Darkzen
25/01/2021
Official Info
Italian melodic metal band Marble!
On this occasion, I had the opportunity to interview Eleonora Travaglino the Metal band, Marble from Italy. Thanks a lot! Eleonora!
How are you Eleonora?
Fine thank you, and very glad to talk to you!
Darkzen:
Me too! Thanks a lot
Who is Eleonora! A pleasure to have you in Darkzen Dragon Metal Angels, Tell us a little about yourself, what kind of musical influences do you have?
Eleonora:
I'm a very ordinary girl with a very oridinary job :) i live in a small town in northern italy, i have a great passion for music, all kinds of music, although my first and enduring love is for acting. i've been a part of a local acting company for the last twenty years, it made me realize how alive you can feel on stage, and how compelling and fulfilling it can be when you communicate with an audience. musically speaking, i have a kinship to rock and blues particularly, but i listen to every genre, from epic soundtracks to heavy metal, from folk to r&b. i try to keep my mind open, you can learn a bit from everywhere
Some favorite vocalists?
Eleonora:
In terms of versatility, floor jansen is the first name that comes to mind. is there something that woman cannot do?
Darkzen:
Everything can do!
Love for Metal, family tradition or Passion? What characterizes Eleonora?
Eleonora:
It came gradually. i've always been a rock enthusiast, but my husband is a great metal lover and introduced me to the never ending multitude of metal genres. i can say i never pictured myself singing it, to be sure! a nice surprise in my life, surely not a conventional choice since my voice is not what you'd normally expect to hear in a metal song.
Where did you get the idea for the band name, What does it mean?
Eleonora:
The first ensemble used to reharse in a marble workshop since the drummer at the time owned it. being surrounded by marble gravestones made the choice almost mandatory!
What is your musical style as Marble band?
Eleonora:
That's a difficult question. i'm not sure we can be stored in one category at the moment. the roots of the band are in power metal, back in the days, but this new project embraces so many different nuances... i think we can be categorized as melodic metal, but i also think every listener will probably find a different label.
Under what concept does the band write the songs, about your experiences, the experiences of each of the band, the reality, anger, or? Do you write the songs?
Eleonora:
It varies. in the first album every song was stand alone stories, in this latest work songs have a lyrical connection, a theme that links them together. i mostly decided the vocal lines. music and words came from the talented hands of our bassist and two guitar players.
With whom have they shared the stage? What was your last show? And through social networks?
Eleonora:
During the promotion of a.t. g.o.d. marble played with domine, elvenking, drakkar, bejelit, trick or treat, among the others. our last show was in milan, in a festival a few years ago. it was before the band decided to take a break, we return now with a different ensamble and a new approach to music.
About the album! Tell us a little about The new album is called S.A.V.E.
What do the acronyms of the album mean?
Eleonora:
As for the first album a.t. g.o.d., we tried to find an acronym that would fit the theme. it means "sins and virtues ending", which is also the title of the outro.
What is the album about? lyrical concept
Eleonora:
The album is the fruit of artistic inspiration, i'd say. we had this idea, to combine the concept of sins and virtues with human behaviours. we tried to find our own approach to the subject: not religious, more down-to-earth, probably a bit cinical and dispassionate. it's a theme we found tremendously appealing.
What musical style does this album have?
Eleonora:
Many styles! you'll find low tuned and heavy guitars, extreme drumming, but also a string quartet, keyboard armonies, and hopefully my vocals, which may constitute the most different approach of all to the genre
Any Single, Any EP? About your new álbum
Eleonora:
This January 21 the first single was released as a lyrical video, the first video clip will be released together with the album, "Heartless Disease" https://www.youtube.com/watch?v=0symogJzTGY
What can we say to your fans? About his new álbum.
Eleonora:
To pay attention to the lyrics and to connect them to the music to fully understand the mood of the album. it's heavilly built on metaphores and oxymorons.
Something else you would like to share or Something add?
Eleonora:
We are very excited for this new album and can't wait to see what you'll think of it!
Thank you very much for this interview for Darkzen Dragon Metal Angels!
Eleonora:
Thank you, it's been great to chat with you! stay metal!!
Info
https://www.facebook.com/marbleheavymetal/
https://www.marbleheavymetal.com/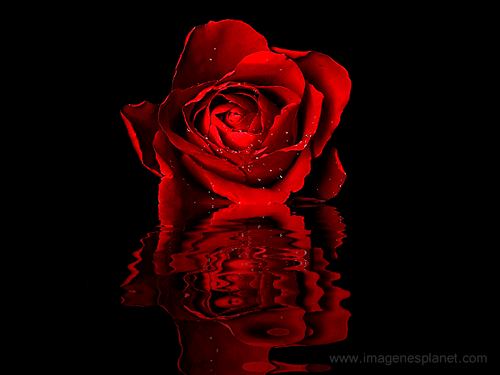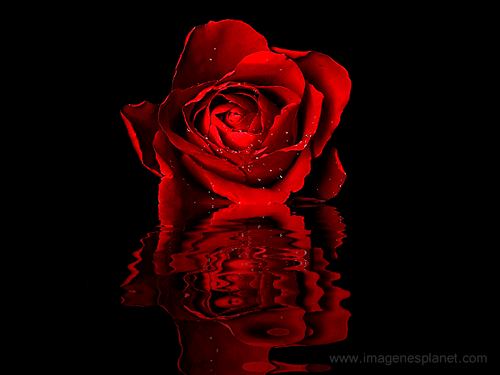 Eleonora Travaglino!
Marble band!
La Entrevista!
Por Darkzen
25/01/2021
Info Oficial
¡La banda italiana de metal melódico Marble!
En esta ocasión, tuve la oportunidad de entrevistar a Eleonora Travaglino, la banda de Metal, Marble de Italia. ¡Muchas gracias! ¡Eleonora!
¿Cómo estás Eleonora?
Bien, gracias, y muy contenta de hablar contigo!
Darkzen:
Igual yo! Muchas gracias
¡Quién es Eleonora! Un placer tenerte en Darkzen Dragón Metal Angels, cuéntanos un poco sobre ti, ¿Qué tipo de influencias musicales tienes?
Eleonora:
Soy una chica muy corriente con un trabajo muy ordinario :) vivo en un pequeño pueblo en el norte de Italia, tengo una gran pasión por la música, todo tipo de música, aunque mi primer y perdurable amor es la actuación. He sido parte de una compañía de actuación local durante los últimos veinte años, me hizo darme cuenta de lo viva que puedes sentirte en el escenario y lo convincente y satisfactorio que puede ser cuando te comunicas con una audiencia. Musicalmente hablando, tengo un parentesco con el rock y el blues en particular, pero escucho todos los géneros, desde bandas sonoras épicas hasta heavy metal, desde folk hasta r & b. trato de mantener mi mente abierta, puedes aprender un poco de todas partes.
¿Algunos vocalistas favoritos?
Eleonora:
En términos de versatilidad, Floor jansen es el primer nombre que me viene a la mente. ¿Hay algo que la mujer no pueda hacer?
Darkzen:
Todo puede hacer!
¿Amor por el Metal, tradición familiar o Pasión? ¿Qué caracteriza a Eleonora?
Eleonora:
Llegó gradualmente. Siempre he sido un entusiasta del rock, pero mi esposo es un gran amante del metal y me introdujo a la interminable multitud de géneros del metal. Puedo decir que nunca me imaginé cantándola, ¡seguro! una agradable sorpresa en mi vida, seguramente no es una elección convencional ya que mi voz no es lo que normalmente esperarías escuchar en una canción de metal.
¿De dónde sacaste la idea del nombre de la banda? ¿Qué significa?
Eleonora:
El primer conjunto solía repetir en un taller de mármol desde que el baterista de ese momento lo poseía. estar rodeado de lápidas de mármol hizo que la elección fuera casi obligatoria.
¿Cuál es tu estilo musical como banda de Marble?
Eleonora:
Ésa es una pregunta difícil. No estoy segura de que podamos almacenarnos en una categoría en este momento. las raíces de la banda están en el power metal, en el pasado, pero este nuevo proyecto abarca tantos matices diferentes ... creo que podemos ser categorizados como metal melódico, pero también creo que cada oyente probablemente encontrará una etiqueta diferente.
¿Bajo qué concepto la banda escribe las canciones, sobre sus experiencias, las experiencias de cada uno de la banda, la realidad, la ira o? ¿Escribes las canciones?
Eleonora:
Varía. en el primer álbum, cada canción eran historias independientes, en este último trabajo las canciones tienen una conexión lírica, un tema que las une. Principalmente decidí las líneas vocales. la música y las palabras vinieron de las talentosas manos de nuestro bajista y dos guitarristas.
¿Con quién han compartido escenario? ¿Cuál fue tu último show? ¿Y a través de las redes sociales?
Eleonora:
Durante la promoción de a.t. Dios. Marble toco con domine, elvenking, drakkar, bejelit, trick or treat, entre otros. nuestro último show fue en Milán, en un festival hace unos años. fue antes de que la banda decidiera tomarse un descanso, ahora regresamos con un ensamble diferente y un nuevo enfoque de la música.
¡Sobre el álbum! Cuéntanos un poco sobre El nuevo disco se llama S.A.V.E.
¿Qué significan las siglas del álbum?
Eleonora:
En cuanto al primer álbum a.t. g.o.d., intentamos encontrar un acrónimo que encajara con el tema. significa "terminación de pecados y virtudes", que es también el título del outro.
¿De qué trata el álbum? concepto lírico
Eleonora:
El álbum es fruto de la inspiración artística, diría yo. Tuvimos esta idea, combinar el concepto de pecados y virtudes con comportamientos humanos. tratamos de encontrar nuestro propio enfoque del tema: no religioso, más realista, probablemente un poco cínico y desapasionado. es un tema que encontramos tremendamente atractivo.
¿Qué estilo musical tiene este disco?
Eleonora:
¡Muchos estilos! encontrarás guitarras pesadas y de afinación baja, batería extrema, pero también un cuarteto de cuerdas, armonías de teclado y, con suerte, mi voz, que puede constituir el enfoque más diferente de todos en el género.
¿Algún single, algún EP? Sobre tu nuevo álbum
Eleonora:
Este 21 de Enero salió el primer single como video lírico, el primer videoclip se lanzará junto al álbum, "Heartless Disease" https://www.youtube.com/watch?v=0symogJzTGY
¿Qué podemos decirles a tus fans? Sobre su nuevo disco.
Eleonora:
Prestar atención a las letras y conectarlas con la música para comprender completamente el estado de ánimo del álbum. está fuertemente construido sobre metáforas y oxímorones.
¿Algo más que te gustaría compartir o algo que agregar?
Eleonora:
¡Estamos muy emocionados por este nuevo álbum y no podemos esperar a ver qué pensaras de él!
¡Muchas gracias por esta entrevista para Darkzen Dragón Metal Angels!
Eleonora:
Gracias, ¡ha sido genial charlar contigo! ¡¡Stay Metal!!
Info
https://www.facebook.com/marbleheavymetal/
https://www.marbleheavymetal.com/