DARKZEN
DRAGON
METAL ANGELS
​
ROCK/METAL ON LINE
Model, hair & make-up: La Esmeralda
Photo: Heiner Seemann / GrautonStudio
Dress: Steampunk Decadence & Madame Mécanique
Earrings: Pinkabsinthe
Model Official of Darkzen Dragon On Line
La Esmeralda German Model
Catalina Popa Mörck!
A great flutist of Haggard band!
The Interview!
By Darkzen
24/12/2019
​
Very Soon in México 2020!
​
Bio Official
​
Haggard is a neoclassical Metal band from Germany. They are known worldwide for their unique mix of classical, medieval and metal music, thus positioning themselves as one of the most representative bands of symphonic and neoclassical metal worldwide. Having already traveled almost every continent in the world, Haggard is one of the most important symphonic metal bands in Germany.
​
And this time our friend and a talented Haggard Flutist/Whispering Woods Flutist gives us these words for México!
​
Thank you very much for this interview! For the opportunity to hear from you!
​
Catalina:
​
Hello and thank you, it is a pleasure to have this little chat with you!
​
How is Catalina Popa-Mörck right now and at the end of the year 2019?
​
Catalina:
​
I am doing great, I finally have some free time with my husband so I am looking forward to the next couple of weeks when we get to do "normal" things like get ready for Christmas, cook, bake and so on before the touring mayhem starts again at the beginning of 2020 for the both of us. This off time also offers me the opportunity to look back on 2019 and be grateful for the beautiful things life gave me…it has been a hell of a year!
​
Darkzen:
​
Well, enjoy with your family!
​
What have you currently done with your favorite bands? Haggard and Whispering Woods
​
Catalina:
​
I have been playing with Haggard for about 10 years now and it was the experience of a lifetime! I got to meet some of the nicest people in the world which became my closest friends and it is an honor to get to share the stage with them and make wonderful memories together. We have travelled the world and played some of the biggest metal festivals and stages that I have never even dared to dream of when I was a teenager studying classical music and listening to metal (weird combination, I know). Unfortunately I joined the band right after the release of Tales of Ithiria so I am on none of the discographic materials … yet! (wink)
​
In regards to Whispering Woods, it has been my baby and a project that I am so proud of, a project that I was lucky enough to share with my best friends, I dare to say family! Unfortunately, after two albums and one single release, a European tour and many shows in our home country of Romania, an unforeseen event forced us to take a break which meant that the members became involved in other bands and made us decide to become inactive for the foreseeable future. I still take great pleasure in listening to our music from time to time and hope we will share the stage together again someday.
​
Darkzen:
​
Excellent trajectory!! And you still have more!!
​
You are a phenomenal flutist! Why did you choose the Flute as your favorite instrument? Do you know how to play any other instrument?
​
Catalina:
​
Thank you for your kind words! To tell you the truth, I actually wanted to play the piano when I was 5 but my parents decided that music was too risky of a career so they enrolled me in a different school to begin with. Then I started listening to a lot of Jethro Tull around the house as my father is an old-school rocker and decided that I simply have to play that instrument! I took advantage of the fact that my parents were away on business during the music school auditions when I was 11 so I managed to convince my grandma to take me. By the time my parents got home I was already admitted and in the flute class so they didn't have the heart to tell me no anymore. Plus, I always thought that the flute is such a rocking (for lack of a better word) instrument! I don't think it gets the attention it deserves from the metal community. I love the challenge that arises from trying to make it in the metal industry playing a "different" instrument.
​
To answer your second question, yes! I play the piano too. As a student at a music school you are required to study a second instrument which coincidently allowed me to learn how to play the instrument I wanted to when I was a child, so that turned out great. I also sing a little bit but this is a major secret and I only do it around people I know very well or in a choir where I don't have to worry about my voice standing out of the crowd, haha!
​
Darkzen:
​
Wow! I didn't know that you sang!
​
Do you have any plans for you in your musical career as a soloist?
​
Catalina:
​
Oh I have many plans! Each more phantasmagoric than the next (laughs). I am working on two career paths at the moment: on one hand, I have just been awarded a PhD in music so I am looking for a medium that allows me to continue doing research in my field while, on the other hand, I am still actively working within the metal music realm both on stage and in the studio. Since being trained in classical music and spending eleven years in a Music Academy, I spent a lot of time performing classical music (both solo or in orchestras) but I have decided to take a break from that for the time being. Research still keeps the connection with that side of the music, while being on stage/tour with a metal band is what gives me the most joy at the moment, let's see what the future will hold.
​
Darkzen:
​
Congratulations Doctor!
​
Tell us about your experience all these years within the Haggard band? What have been your best moments!
​
Catalina:
​
Oh this is a hard one… I don't know if I can only choose a few best moments. We have such a great time together, regardless of where we are or the size of the festival/venue. I can try to name a few, now that you ask me, but I am sure that after this interview is over I will remember at least 100 more. Some of the unforgettable moments for me would be my first ever show with Haggard when I jumped in with a night's notice because some members of the band were stuck on airports with no chance of making it in time for the show – I had never played on this kind of stage before so I remember freezing when Frank (our FoH) asked me what I want in my monitor; my first nightliner tour which taught me the value of sleep and a clean shower; the first time I joined Haggard on stage on some of the festivals I always dreamed of attending (as a visitor) such as Wacken, SummerBreeze, 70000tons of metal, etc.; first time touring in Latin America – I had never been on that side of the world and the warmth of our welcome as well as the reaction of the fans made me melt completely!; touring with our friends from Sound Storm – a lot of ABBA singalong evenings that I remember so fondly.
​
Darkzen:
​
What a beautiful experience and especially the unforgettable moment my friend!
​
What is the feeling that generates you and the band when you come back to México City or México?
​
Catalina:
​
It's always such a great feeling when we get the offer for a tour or a show in Mexico! As I said before, some of our best moments with the band happened in your country and now it is even more special since we weren't there in a while. We miss our fans, the atmosphere, the food… It is one of the best places for Haggard in terms of how we are received. I get tears in my eyes remembering the crowd singing along to Haggard's songs or singing the National Anthem at the top of their lungs together with us. It's just magical! I am already getting super excited just talking about it…
​
Darkzen:
​
It will be a pleasure to see you and listen again!
​
What do you like most about Mexican culture?
​
Catalina:
​
Tequila! Haha! In all seriousness, I love your rich history, the Mayan temples, colorful architecture and joyful music as well as the respect you have for the arts. I think what struck me most about Mexican culture in general is the positivity! There is so much color, so much beauty and so much joy of living that comes through in every aspect of life. I have seen people dancing in the streets just because and lively music and everyone is always smiling. Not to mention that I am a huge fan of Mexican cuisine.
​
Darkzen:
​
Thanks for your words! I believe every Mexican knows what you mean, there is and we have a lot of culture in every corner, with a unique gastronomy! And in the face of adversities that we always have with great enthusiasm!
​
What do we expect from Haggard in México? It's 30 years! Anniversary
​
Catalina:
​
It is a big moment for Haggard, a moment that I am very glad to be a part of! You can expect the signature Haggard show filled with beautiful music, a lot of heabanging material, great fun (both on stage and off stage) and that is all I can say at the moment (wink). We will bring our A-game and promise to give you an unforgettable night! We expect, in turn, for the Mexican fans to be as loud as we have grown accustomed to, hopefully even louder!
​
Darkzen:
​
It will be a historic event for the metal scene here in Mexico and many fans! Thank you very much for that invitation! (wink).
​
Do you have any new material or are you working on a new musical project?
​
Catalina:
​
There are a few surprises in the making but I cannot say more at this time. It will all be revealed soon enough.
​
In the meantime I am putting together material for a new solo project while also doing guest appearances with bands that I absolutely love such as SuidAkra (and their side-project Realms of Odoric, Germany), Dirty Shirt (Romania) and Black Magic Fools (Sweden).
​
2020 will be the year for many new things as we enter into the new decade but for now, I am enjoying the last few weeks of 2019 by trying not to think of work related things (and failing massively at it, haha).
​
Darkzen:
​
Good luck and you'll be fine!
​
For your fans in México! You are a very dear band here, some words of you Catalina and Asis Nasseri?
​
Asis:
​
Dear friends and fans, thank you for your love and support during all these 30 years. There are no words that can describe my feelings for having you! Nothing in life is for granted, but to have you on Haggard's side….I would not dared to hope that 30 years ago.
​
Catalina:
​
I am so excited to be back in Mexico soon and to be rocking out with all of you! Can't wait to see you! It's going to be a massive party! Hasta pronto, México!
​
Anything else you would like to share with us?
​
Catalina:
​
Only that I am very happy to have been able to have this interview with you! It is greatly appreciated! Also, if anyone reading this is playing an instrument that people say is not "metal enough", hit them with your note stand and keep pursuing your dreams! Metal is supposed to be all about breaking boundaries and sticking up for what you believe in so don't let anyone tell you what you can or cannot do (short of anything illegal or immoral of course!).
​
Darkzen:
​
Thank you very much for having this super interview with you! I feel very grateful to you Catalina and Asis! And well, reading friends, read on, never give up!
​
Thank you very much for having this interview with you for Darkzen Dragón Metal Angels!
​
Thank you, this has been a lot of fun!
​
Info
​
https://www.gflute.com/performer/item/168-catalina-popa
https://www.facebook.com/CatalinaFlute/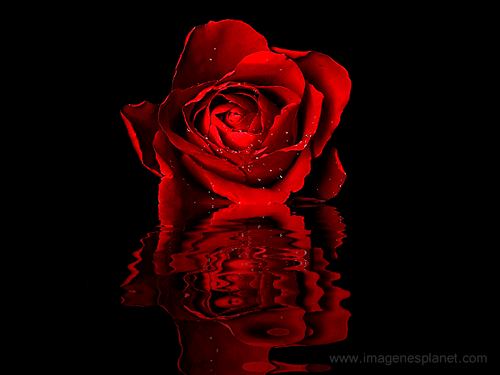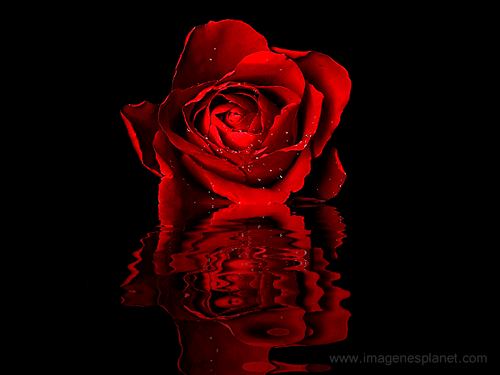 Catalina Popa Mörck!
Una gran flautista de Haggard!
La Entrevista!
Por Darkzen
24/12/2019
​
Muy Pronto en México 2020!
​
Bio Oficial
​
Haggard es una banda de metal neoclásica de Alemania. Son conocidos en todo el mundo por su mezcla única de música clásica, medieval y metal, posicionándose así como una de las bandas más representativas de metal sinfónico y neoclásico en todo el mundo. Después de haber viajado por casi todos los continentes del mundo, Haggard es una de las bandas de metal sinfónico más importantes de Alemania.
​
¡Y esta vez nuestra amiga y una talentosa flautista de Haggard / Whispering Woods Flutist nos da estas palabras para México!
​
Muchas gracias por esta entrevista! ¡Por la oportunidad de saber de ti!
​
Catalina
​
Hola y gracias, ¡es un placer tener esta pequeña charla contigo!
​
¿Cómo está Catalina Popa-Mörck en este momento y al final del año 2019?
​
Catalina
​
Estoy muy bien, finalmente tengo algo de tiempo libre con mi esposo, así que espero con ansias las próximas semanas cuando hagamos cosas "normales" como prepararnos para Navidad, cocinar, hornear, etc. antes del caos de la gira. comienza de nuevo a principios de 2020 para los dos. Este tiempo libre también me ofrece la oportunidad de mirar hacia atrás en 2019 y agradecer las cosas hermosas que me dio la vida ... ¡ha sido un año increíble!
​
Darkzen:
​
Pues a disfrutar en familia!
​
¿Qué has hecho actualmente con tus bandas favoritas? Haggard y Whispering Woods
​
Catalina
​
He estado tocando con Haggard durante unos 10 años y ¡fue la experiencia de mi vida! Conocí a algunas de las personas más agradables del mundo que se convirtieron en mis amigos más cercanos y es un honor compartir el escenario con ellos y hacer maravillosos recuerdos juntos. Hemos viajado por el mundo y tocado en algunos de los festivales y escenarios de metal más grandes con los que nunca me había atrevido a soñar cuando era una adolescente que estudiaba música clásica y escuchaba metal (combinación extraña, lo sé). Desafortunadamente, me uní a la banda justo después del lanzamiento de Tales of Ithiria, así que no estoy en ninguno de los materiales discográficos ... ¡todavía! (guiño)
​
En cuanto a Whispering Woods, ha sido mi bebé y un proyecto del que estoy tan orgullosa, un proyecto que tuve la suerte de compartir con mis mejores amigos, ¡me atrevo a decir familia! Desafortunadamente, después de dos álbumes y un solo lanzamiento, una gira europea y muchos espectáculos en nuestro país de origen, Rumania, un evento imprevisto nos obligó a tomar un descanso, lo que significa que los miembros se involucraron en otras bandas y nos hicieron decidir estar inactivos para El futuro previsible. Todavía me complace escuchar nuestra música de vez en cuando y espero que algún día volvamos a compartir escenario juntos.
​
Darkzen:
​
Excelente trayectoria! Y todavía te falta mas!
​
¡Eres una flautista fenomenal! ¿Por qué elegiste la flauta como tu instrumento favorito? ¿Sabes tocar algún otro instrumento?
​
Catalina
​
¡Gracias por tus amables palabras! Para decirte la verdad, en realidad quería tocar el piano cuando tenía 5 años, pero mis padres decidieron que la música era demasiado arriesgada para una carrera, por lo que me matricularon en una escuela diferente. Luego comencé a escuchar a Jethro Tull por toda la casa ya que mi padre es un rockero de la vieja escuela y decidí que simplemente tenía que tocar ese instrumento. Aproveché el hecho de que mis padres estaban fuera por negocios durante las audiciones de la escuela de música cuando tenía 11 años, así que logré convencer a mi abuela de que me llevara. Cuando mis padres llegaron a casa, ya estaba admitida y en la clase de flauta, así que ya no tenían el corazón para decirme que no. Además, ¡siempre pensé que la flauta es un instrumento tan oscilante (por falta de una palabra mejor)! No creo que reciba la atención que merece de la comunidad del metal. Me encanta el desafío que surge de intentar triunfar en la industria del metal tocando un instrumento "diferente".
​
Para responder a tu segunda pregunta, ¡sí! Yo también toco el piano. Como estudiante en una escuela de música, debes estudiar un segundo instrumento que, de manera coincidente, me permitió aprender a tocar el instrumento que quería cuando era niña, por lo que resultó genial. También canto un poco, pero este es un secreto importante y solo lo hago con personas que conozco muy bien o en un coro donde no tengo que preocuparme de que mi voz se destaque entre la multitud, ¡jaja!
​
Darkzen:
​
Wow! No sabia eso de que cantabas!
¿Tienes algún plan para ti en tu carrera musical como solista?
​
Catalina
​
¡Oh, tengo muchos planes! Cada uno más fantasmagórico que el siguiente (risas). Estoy trabajando en dos carreras en este momento: por un lado, acabo de obtener un doctorado en música, así que estoy buscando un medio que me permita continuar investigando en mi campo mientras, por otro lado, estoy y sigo trabajando activamente en el ámbito de la música metal, tanto en el escenario como en el estudio. Desde que me entrené en música clásica y pasé once años en una Academia de Música, pasé mucho tiempo tocando música clásica (tanto en solitario como en orquestas), pero por el momento he decidido tomar un descanso. La investigación aún mantiene la conexión con ese lado de la música, mientras que estar en el escenario / gira con una banda de metal es lo que me da más alegría en este momento, veamos qué nos depara el futuro.
​
Darkzen:
​
Muchas Felicidades Doctora!
​
¿Cuéntanos tu experiencia durante todos estos años dentro de la banda Haggard? ¡Cuáles han sido tus mejores momentos!
​
Catalina
​
Oh, esta es difícil ... No sé si solo puedo elegir unos pocos mejores momentos. Lo pasamos muy bien juntos, independientemente de dónde estemos o del tamaño del festival / lugar. Puedo intentar nombrar algunos, ahora que me lo preguntas, pero estoy segura de que después de que termine esta entrevista recordaré al menos 100 más. Algunos de los momentos inolvidables para mí serían mi primer show con Haggard cuando entré con un aviso nocturno porque algunos miembros de la banda estaban atrapados en los aeropuertos sin posibilidad de llegar a tiempo para el show, nunca había tocado en este tipo de etapa antes, así que recuerdo congelarme cuando Frank (nuestro FoH) me preguntó qué quería en mi monitor; mi primer recorrido nocturno que me enseñó el valor del sueño y una ducha limpia; la primera vez que me uní a Haggard en el escenario en algunos de los festivales que siempre soñé con asistir (como visitante) como Wacken, SummerBreeze, 70000 toneladas de metal, etc .; gira por primera vez en América Latina: ¡nunca había estado en ese lado del mundo y la calidez de nuestra bienvenida, así como la reacción de los fanáticos, me hicieron derretir por completo !; de gira con nuestros amigos de Sound Storm, muchas noches cantadas por ABBA que recuerdo con tanto cariño.
​
Darkzen:
​
Que bella experiencia y sobre todo el momento inolvidable mi amiga!
​
¿Cuál es el sentimiento que te genera a ti y a la banda cuando vuelvas a la Ciudad de México o México?
​
Catalina
​
¡Siempre es una gran sensación cuando recibimos la oferta de una gira o un espectáculo en México! Como dije antes, algunos de nuestros mejores momentos con la banda ocurrieron en su país y ahora es aún más especial ya que no estuvimos allí por un tiempo. Extrañamos a nuestros fanáticos, la atmósfera, la comida ... Es uno de los mejores lugares para Haggard en términos de cómo nos reciben. Tengo lágrimas en los ojos al recordar a la multitud cantando junto a las canciones de Haggard o cantando el Himno Nacional a todo pulmón junto con nosotros. ¡Es simplemente mágico! Ya estoy muy emocionada solo de hablar de eso ...
​
Darkzen:
​
Sera un placer verlos y escucharlos de nuevo!!
​
¿Qué es lo que más te gusta de la cultura Mexicana?
​
Catalina
​
¡Tequila! ¡Jaja! Con toda seriedad, me encanta tu rica historia, los templos mayas, la arquitectura colorida y la música alegre, así como el respeto que tienes por las artes. ¡Creo que lo que más me impresionó de la cultura mexicana en general es la positividad! Hay tanto color, tanta belleza y tanta alegría de vivir en todos los aspectos de la vida. He visto gente bailando en las calles solo porque hay música animada y todos siempre están sonriendo. Sin mencionar que soy un gran admirador de la cocina mexicana.
​
Darkzen:
​
Gracias por tus palabras! Creo a cada Mexicano o Mexicana sabe a lo que te refieres, hay y tenemos mucha cultura en cada rincón, con una gastronomía única! Y ante las adversidades que se tengamos siempre con mucho entusiasmo!
​
¿Qué esperamos de Haggard en México? ¡Son 30 años! De Aniversario
​
Catalina
¡Es un gran momento para Haggard, un momento del que estoy muy contenta de ser parte! Puede esperar el show característico de Haggard lleno de música hermosa, una gran cantidad de material pesado, muy divertido (tanto en el escenario como fuera del escenario) y eso es todo lo que puedo decir en este momento (guiño). ¡Traeremos nuestro juego A y prometemos darte una noche inolvidable! Esperamos, a su vez, que los fanáticos mexicanos sean tan ruidosos como nos hemos acostumbrado, ¡ojalá incluso más fuerte!
​
Darkzen:
​
Sera un evento entonces histórico para la escena de metal aquí en México y muchos fans! Muchas gracias por esa invitación! (guiño).
​
¿Tienes algún material nuevo o estás trabajando en un nuevo proyecto musical?
​
Catalina
​
Hay algunas sorpresas en preparación, pero no puedo decir más en este momento. Todo será revelado pronto.
​
Mientras tanto, estoy reuniendo material para un nuevo proyecto en solitario mientras también hago apariciones como invitada con bandas que amo absolutamente como SuidAkra (y su proyecto paralelo Realms of Odoric, Alemania), Dirty Shirt (Rumania) y Black Magic Fools ( Suecia).
2020 será el año de muchas cosas nuevas a medida que entramos en la nueva década, pero por ahora, estoy disfrutando las últimas semanas de 2019 al tratar de no pensar en cosas relacionadas con el trabajo (y fallando masivamente, jaja).
​
Darkzen:
​
Mucha suerte y te ira muy bien!
​
¡Para tus fanáticos en México! Ustedes son una banda muy querida aquí, algunas palabras tuyas Catalina y Asis Nasseri?
​
Asis:
​
Estimados amigos y admiradores, gracias por su amor y apoyo durante todos estos 30 años. ¡No hay palabras que puedan describir mis sentimientos por tenerlos! Nada en la vida se da por sentado, pero tenerte del lado de Haggard ... no me atrevería a esperar eso hace 30 años.
​
Catalina
​
¡Estoy muy emocionada de regresar pronto a México y de estar rockeando con todos ustedes! ¡No puedo esperar a verlos! ¡Será una fiesta masiva! ¡Hasta pronto, México!
​
¿Algo más que quieras compartir con nosotros?
​
Catalina
​
¡Solo que estoy muy feliz de haber podido tener esta entrevista contigo! ¡Es muy apreciado! Además, si alguien que lee esto toca un instrumento que la gente dice que no es "lo suficientemente metálico", ¡golpéelo con su soporte de notas y siga persiguiendo sus sueños! Se supone que el metal tiene que ver con romper los límites y defender lo que crees, así que no dejes que nadie te diga lo que puedes o no puedes hacer (¡menos nada ilegal o inmoral, por supuesto!).
​
Darkzen:
​
Muchas gracias por tener esta super entrevista contigo! Me siento muy agradecido con ustedes Catalina y Asis! Y Bueno amigos lectores ya leyeron sigan jamas se rindan!
​
¡Muchas gracias por tener esta entrevista con ustedes para Darkzen Dragón Metal Angels!
¡Gracias, esto ha sido muy divertido!
​
Info
​
https://www.gflute.com/performer/item/168-catalina-popa
https://www.facebook.com/CatalinaFlute/
| | |
| --- | --- |