DARKZEN
DRAGON
METAL ANGELS
​
ROCK/METAL ON LINE
Model, hair & make-up: La Esmeralda
Photo: Heiner Seemann / GrautonStudio
Dress: Steampunk Decadence & Madame Mécanique
Earrings: Pinkabsinthe
Model Official of Darkzen Dragon On Line
La Esmeralda German Model
Ilaria Bernardini!
Rossometile band!
By Darkzen
10/08/2021
Official Bio
Rossometile was born in Salerno in 1996 at the initiative of guitarist Rosario Runes Reina and drummer Gennaro Rino Balletta. The intention is to make unreleased metal sounds by contaminating the sound with other genres. Over the years, there have been many line-up changes that influence the band's discography and have led to the creation of stylistically different albums. The current line-up includes bassist Pasquale Pat Murino, who joined the band in 2010 and singer Ilaria Hela Bernardini joined the band in 2019.
​
Hello Ilaria! How are you? Thank you very much for being here in Darkzen Dragón Metal Angels!
​
Ilaria;
​
Hello, it's a honor for me! Thank you for this opportunity!
​
Tell us a little about yourself! How did your passion for Metal begin?
​
Ilaria;
​
I like to think that my passion for metal has always been inside me, but it came out officially during my teenage years. I started with Evanescence at fourteen and ended up listening to many different groups such as Iron Maiden, Nightwish, Guns n Roses, Epica, Within Temptation, After Forever etc.
​
Favorite female vocalists? And Favorite Male Vocalists?
​
Ilaria;
​
My favorite female vocalist is Floor Jansen. I find here technique perfect and her presence onstage is impressive! A male vocalist I like a lot is Russell Allen, his powerful voice is perfect to sing both power songs and ballads.
​
What are your musical influences?
​
Ilaria;
​
I started to emulate Evanescence in my early work. I play the piano, so I composed many songs with piano and voice. Now I try to put in Rossometile music everything I learned in my studies and my music discovers. Thus my influences can go from nordic folk music to classical opera.
​
Do you have any hobbie? Do you have any other project outside the band?
​
Ilaria;
​
My hobby is playing graphic adventure videogames and watching TV shows – currenlty following and loving Loki series by Marvel! – I don't have other projects at the moment, but I don't exclude the idea of creating something else if I have enough time.
​
You have a very beautiful, soft and operatic voice, how did you train this great voice?
​
Ilaria;
​
Thank you! My voice is naturally operatic, but I studied many years both classical and pop singing. Now I keep myself trained especially while driving (I know it sounds strange, but I can focus more on vocal exercises when driving!) and try to enrich my vocal sound with many techniques I happen to listen to, such as Kulning, the technique I used in the short interlude "Mist" from Desdemona.
​
Tell us about how you joined the Rossemetile band! Did you participate in the lyrics of your album Desdemona?
​
Ilaria;
​
Some years ago, I published an ad in which I said I was searching for a symphonic metal band with power shades. On June 2019 Rossometile found that ad and contacted me… and here we are! I worked to the lyrics together with Rosario, the guitarits of the band. It was fun but difficult because the band chose to sing in italian and it's not easy to match the right vowels with the notes or the tune.
​
What is the concept on which you relied to write and produce Desdemona?
​
Ilaria;
​
The main concept we had in mind while composing Desdemona was "change". Desdemona is about dealing with change in every aspect of our life, but we wanted to stress its positive aspect, because we are firmly convinced that change is a current theme of everyone's life and it's difficult to deal with it, but it actually is necessary to grow and develop our inner being.
​
Will you release any other video of any other song from your new album more later?
​
Ilaria;
​
Yes, we're currently planning to shoot one more videoclip from Desdemona. On which song? It will be a surprise!
​
Are there any dates for a small live performance in your country?
​
Ilaria;
​
Unfortunately not yet, the pandemic didn't allow us to rehearse all together, so we need to practise more before planning to play. But I'm confident that it will happen soon!
​
Some form of diffusion of your new album like by some social network, some live stream?
​
Ilaria;
​
We talked about live streams, but as I said we didn't have much time to rehearse. We live very far from each other so we couldn't meet because of Covid restrictions in Italy. We don't exclude the idea anyway!
​
What can you tell your fans to follow the release and listen more Desdemona album?
​
Ilaria;
​
You can follow us on Youtube, Facebook and Instagram. We are also on Spotify and on the main online stores.
​
Your Goals for this 2021, for you Ilaria and the band?
​
Ilaria;
​
I'd love to start performing live with Rossometile and to let our music be heard even abroad. We also managed to make an album to celebrate 25 years of the band, and if everything goes right it should be the light between september and october. We can't wait to show it to you!
​
Anything else that you would like to share with us?
​
Ilaria;
​
We finished working on this new album but we're not taking rest, as we already started composing the music for the new upcoming album, Desdemona's successor. I'm very excited about this, because composing and finding new ideas makes me feel alive and full of energy.
​
Thank you very much for your time for this interview, for Darkzen Dragon Metal Angels!
​
Ilaria:
​
Thank you for interviewing me, it has been a real pleasure! Hope to see you soon.
​
Darkzen: Me too seeing you soon! A pleasure, thank you!
​
Info
​
http://www.rossometile.it/band
https://www.facebook.com/rossometile
https://www.instagram.com/rossometile/
https://www.youtube.com/user/rossometile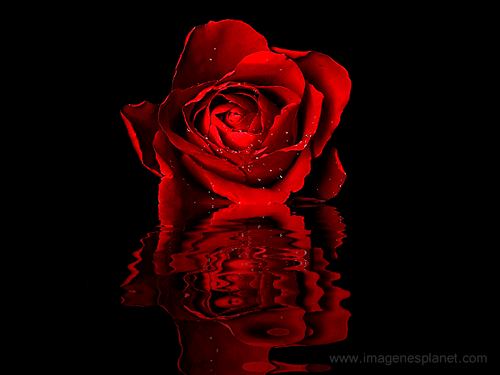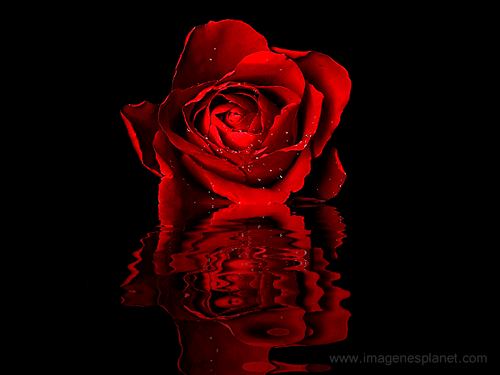 Ilaria Bernardini!
Rossometile band!
Por Darkzen
10/08/2021
Bio Oficial
Rossometile nació en Salerno en 1996 por iniciativa del guitarrista Rosario Runes Reina y el baterista Gennaro Rino Balletta. La intención es hacer sonidos de metal inéditos contaminando el sonido con otros géneros. A lo largo de los años, ha habido muchos cambios de formación que influyen en la discografía de la banda y han llevado a la creación de álbumes estilísticamente diferentes. La formación actual incluye al bajista Pasquale Pat Murino, quien se unió a la banda en 2010 y la cantante Ilaria Hela Bernardini se unió a la banda en 2019.
¡Hola Ilaria! ¿Cómo estás? ¡Muchas gracias por estar aquí en Darkzen Dragón Metal Angels!
Ilaria;
¡Hola, es un honor para mí! ¡Gracias por esta oportunidad!
¡Cuéntanos un poco sobre ti! ¿Cómo empezó tu pasión por el Metal?
Ilaria;
Me gusta pensar que mi pasión por el metal siempre ha estado dentro de mí, pero salió oficialmente durante mi adolescencia. Comencé con Evanescence a los catorce años y terminé escuchando muchos grupos diferentes como Iron Maiden, Nightwish, Guns n Roses, Epica, Within Temptation, After Forever, etc.
¿Vocales femeninas favoritas? ¿Y los vocalistas masculinos favoritos?
Ilaria;
Mi vocalista femenina favorita es Floor Jansen. ¡Encuentro aquí la técnica perfecta y su presencia en el escenario es impresionante! Un vocalista masculino que me gusta mucho es Russell Allen, su poderosa voz es perfecta para cantar tanto canciones poderosas como baladas.
¿Cuáles son tus influencias musicales?
Ilaria;
Empecé a emular a Evanescence en mis primeros trabajos. Toco el piano, así que compuse muchas canciones con piano y voz. Ahora trato de poner en la música de Rossometile todo lo que aprendí en mis estudios y mi música descubre. Así, mis influencias pueden ir desde la música folclórica nórdica hasta la ópera clásica.
¿Tienes algún hobbie? ¿Tienes algún otro proyecto fuera de la banda?
Ilaria;
Mi pasatiempo es jugar videojuegos de aventuras gráficas y ver programas de televisión: ¡seguir y adorar las series de Loki de Marvel! - No tengo otros proyectos en este momento, pero no excluyo la idea de crear algo más si tengo suficiente tiempo.
Tienes una voz muy hermosa, suave y operística, ¿Cómo entrenaste esta gran voz?
Ilaria;
¡Gracias! Mi voz es naturalmente operística, pero estudié durante muchos años tanto canto clásico como pop. Ahora me mantengo entrenado especialmente mientras conduzco (sé que suena extraño, ¡pero puedo concentrarme más en los ejercicios vocales cuando conduzco!) Y trato de enriquecer mi sonido vocal con muchas técnicas que escucho, como Kulning, la técnica que escucho. utilizado en el breve interludio "Mist" de Desdemona.
¡Cuéntanos cómo te uniste a la banda Rossemetile! ¿Participaste en la letra de tu disco Desdemona?
Ilaria;
Hace unos años publiqué un anuncio en el que decía que estaba buscando una banda de metal sinfónico con power shades. En junio de 2019, Rossometile encontró ese anuncio y se puso en contacto conmigo ... ¡y aquí estamos! Trabajé la letra junto a Rosario, los guitarristas de la banda. Fue divertido pero difícil porque la banda eligió cantar en italiano y no es fácil hacer coincidir las vocales correctas con las notas o la melodía.
¿Cuál es el concepto en el que se basó para escribir y producir Desdemona?
Ilaria;
El concepto principal que teníamos en mente al componer Desdemona fue "cambio". Desdémona se trata de afrontar el cambio en todos los aspectos de nuestra vida, pero queríamos destacar su aspecto positivo, porque estamos firmemente convencidos de que el cambio es un tema actual de la vida de todos y es difícil afrontarlo, pero en realidad es necesario crecer y desarrollar nuestro ser interior.
¿Lanzarás algún otro video de alguna otra canción de tu nuevo álbum más adelante?
Ilaria;
​
Sí, actualmente estamos planeando grabar un videoclip más de Desdemona. En que canción ¡Será una sorpresa!
¿Hay fechas para una pequeña actuación en vivo en su país?
Ilaria;
Lamentablemente todavía no, la pandemia no nos permitió ensayar todos juntos, por lo que debemos practicar más antes de planear tocar. ¡Pero estoy seguro de que sucederá pronto!
¿Alguna forma de difusión de tu nuevo álbum como por alguna red social, alguna transmisión en vivo?
Ilaria;
Hablamos de transmisiones en vivo, pero como dije, no tuvimos mucho tiempo para ensayar. Vivimos muy lejos el uno del otro, por lo que no pudimos encontrarnos debido a las restricciones de Covid en Italia. ¡No excluimos la idea de todos modos!
¿Qué les puedes decir a tus fans que sigan el lanzamiento y escuchen más disco de Desdemona?
Ilaria;
Puedes seguirnos en Youtube, Facebook e Instagram. También estamos en Spotify y en las principales tiendas online.
Tus Metas para este 2021, ¿Para ti Ilaria y la banda?
Ilaria;
Me encantaría empezar a tocar en directo con Rossometile y dejar que nuestra música se escuche incluso en el extranjero. También logramos hacer un disco para celebrar los 25 años de la banda, y si todo sale bien debería ser la luz entre septiembre y octubre. ¡Estamos ansiosos por mostrártelo!
¿Algo más que le gustaría compartir con nosotros?
Ilaria;
Terminamos de trabajar en este nuevo álbum, pero no nos vamos a descansar, ya que ya comenzamos a componer la música para el nuevo próximo álbum, el sucesor de Desdemona. Estoy muy emocionada con esto, porque componer y encontrar nuevas ideas me hace sentir viva y llena de energía.
¡Muchas gracias por tu tiempo para esta entrevista, para Darkzen Dragón Metal Angels!
Ilaria;
Gracias por entrevistarme, ¡ha sido un verdadero placer! Espero verte pronto.
Darkzen: Yo también el verte pronto! ¡Un placer, gracias!
Info
​
http://www.rossometile.it/band
https://www.facebook.com/rossometile
https://www.instagram.com/rossometile/