Diabulus in Musica!!
The Interview!!
By Sylvana Pdll
24/01/20
Diabulus in Musica is a symphonic metal band that combines the elegance and passion of classical music with the aggressiveness and strength of distorted guitars. They are going to release their latest album called Euphonic Entropy on February 14th through Napalm Records.
Darkzen Metal Magazine had the opportunity to interview Zuberoa Aznarez and we talked about it. Enjoy it.
First, thank you very much for the interview.
A pleasure, thanks to you.
For Diabulus in Musica, the last decade was a period of growth and change, beginning with the release of their debut album and their subsequent consolidation as a symphonic metal band. Do you think there was a musical and lyrical evolution in the band throughout these years?
Surely yes, since 10 years go a long way and we have learned a lot in all this time. We have grown as people and as musicians, so I suppose that change inevitably is also evident in our work.
This year you will publish your fifth studio album entitled "Euphonic Entropy", how was the composition and recording process of this new album?
Complicated, since our personal situation is too. It is Gorka and I who do practically everything and the composition process coincided with the birth of our second baby. We work in our home-studio, with a three-year-old boy and the baby, so we had to find the time to sit down to work. However, we were very motivated and thanks to that we made the most of each moment. If I look back, I still don't know how we got it, but everything was very fluid. We wanted to be very sure of the new material, so we did it without haste, but without pause and I think the result has been magnificent.
How do you define the Diabulus in Musica's music style? Your base is symphonic metal but includes elements of other musical genres such as folk in "Otoi" or jazz in "Misfits Swing" making your musical proposal more interesting.
We have always liked to experiment with new elements, from the beginning of our career. I think that in each album there is a type of song that we had not done before and in this album specifically there are several totally new songs. Although our base is symphonic metal for obvious reasons, I like to say that we make "eclectic metal" since we have introduced almost everything and it is something that if the imagination allows us, we will continue doing. Neither as listeners nor as musicians do, we stick to a specific style, but we like to hear almost everything and Gorka and I also have different tastes, so the mix is ​​even more interesting because of the variety of influences. We are not always in the same mood, the same goes for music, which you do not always want to hear the same, so we try to make our albums a journey through different atmospheres and moods with a unifying element that would be the metal and the elements classics.
"Euphonic Entropy" will be released in February, which is its fifth study material. Within the production process of the album, does any song stand out for the meaning on a personal level or as a band and that is included in the album?
Several of the songs have a special meaning, since it is our most personal album together with "Argia". In several of the songs the background is our new situation as parents and musicians, (Race to Equilibrium, Nuevo Rumbo, Blind Muse...), self-improvement (One Step Higher, In the Vortex...) and also thoughts derived from our day to day, leaving hollow also to the mystery, the ethereal and more abstract feelings.
Diabulus in Music at the lyrical level uses languages ​​such as Latin or Basque (it is a native language used in countries such as France and Spain), as well as languages ​​such as English and Spanish. Have you ever been curious or interested in using other languages ​​in the composition and interpretation of your songs?
So far, we have used English as the main language, but also phrases in Latin, in euskera (Basque would be in English), Italian and a song in Spanish (and in the new album there will be another). We like to use several languages ​​first because in our culture they are present in one way or another, but also because of the loudness and the halo of mystery that they sometimes bring. At the moment we have not introduced foreign languages, but we do not discard it, if the song requires it, why not. People from very different countries listen to us, this "multiculturalism" is something very beautiful and that can have a place in our songs.
Your first promotional single is "Otoi" which is interpreted in its entirety in Basque, derived from it, they have published in your social networks some bands songs that belong to the same label where Zuberoa and Gorka version them in that language. Where did the idea come from and how was the response of your followers?
It was a proposal of the record company, so that people could hear a little more how Basque sounds with music from other bands of the label. It drew a lot of attention especially at the local level, where several radios outside the metal and some broadcast only in Euskara were very interested to see that we promoted our language beyond our borders. It also generated a lot of curiosity on the part of the metal public, since some did not know about the existence of this ancient language and probably the only pre-Indo-European that is still alive today in Europe.
In your musical career you have had collaborations with artists such as Mark Jansen (Epica), Thomas Vikström (Therion) or Ailyn (ex-Sirenia). If they had the opportunity to collaborate with a singer or musician who has influenced their sound as a band, who would it be and why?
As a band we have always tried to make collaborations the "requirement" of the song. We have not sought collaborations because yes, but only if we thought that the song required a specific type of voice that could add. It is this album we have not felt this way, so this time there are no collaborations, it is 100% us. On a personal level, I really like to sing duets so with any singer I would enjoy it for sure. There are many voices that I like, many of them from outside the metal genre. That would be very interesting too since I think they would contribute something different. It would have been a dream if I could sing with Mercedes Sosa for example, hehe, although that is already impossible ... And within the metal I do not know ... I like the voices of Roy Khan, Michael Pousen, Myles Kennedy ... I've always liked a lot Bruce Dickinson ... I have also been fortunate to be able to record several duets with very interesting singers in the projects in which I have worked as a guest and I am very grateful for that.
Currently, they are working on their second single entitled "The Misfit's Swing" and have called on their followers on social networks to record themselves dancing a fragment of the song. How has the fans response to it been?
At first, we were afraid that nobody would dare, and we would run out of video haha. ​​Fortunately several people wrote to us saying they had sent the videos. We did not have access to the mail, so we did not know how many were received, in fact, we saw the video for the first time shortly before it was published. We thought it was a very good idea because in fact the lyrics talk about prejudices and freedom. The motto would be "live and let live" and that is why I love that several fans have dared to leave, since that is the personality of which the video speaks, and they are the best possible representation. We live in a cerrical society, and where malicious criticism of the other is almost international sport. There are people with very strong personalities that comments do not affect them, but not everyone is the same and I am convinced that we have all suffered from unpleasant situations due to this issue, or we have felt totally out of place in our own environment. . This song is for all of them (us) and also for the "trolls" hehe.
Do you have plans to return to Latin America to promote "Euphonic Entropy"?
Hopefully, but for now no Latin American promoter has been interested. Hopefully it can be soon, we are looking forward to returning and we miss the Latin American public very much, with whom we feel very connected and who is one of the most passionate and faithful.
Any words you want to say to your fans around the world?
Thank you very much for the support, although it is what is usually said, they are not empty words, for us the support of our fans is the most important and what keeps us motivated. We hope to see you soon on stage.
Thank you very much for the time spent on this interview.
Thank you very much!
For more information:
Sitio oficial: https://diabulusinmusica.com/
Facebook: https://www.facebook.com/diabulusinmusicaofficial
Instagram: https://www.instagram.com/diabulus_in_musica_official/
Spotify: https://open.spotify.com/artist/2g98DnPyHWcZXg8cLg0sNF
Listen Euphonic Entrophy's singles:
Otoi: https://youtu.be/BnwxISrZVJ4
The Misfit's Swing: https://youtu.be/MLy6ghm7hk4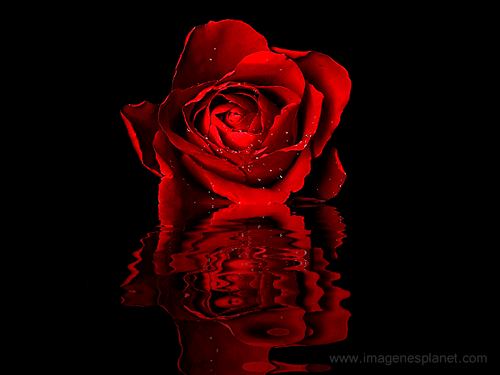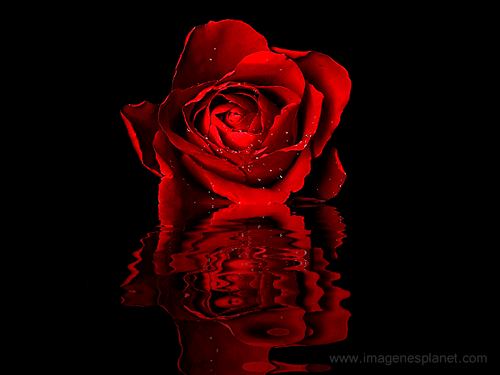 Diabulus in Musica!!
La Entrevista!!
Por Sylvana Pdll
24/01/20
Diabulus in Musica es una banda de metal sinfónico que combina la elegancia y la pasión de la música clásica con la agresividad y la fuerza de las guitarras distorsionadas. Lanzarán su último álbum llamado Euphonic Entropy el 14 de febrero a través de Napalm Records.
Darkzen Metal Magazine tuvo la oportunidad de entrevistar a Zuberoa Aznarez y hablamos sobre ello. Disfrútala.
Primeramente, muchas gracias por la entrevista.
Un placer, gracias a vosotros.
Para Diabulus in Musica, la década pasada fue un periodo de crecimiento y cambio, comenzando con el lanzamiento de su álbum debut y su posterior consolidación como agrupación de metal sinfónico, ¿Consideran ustedes que hubo una evolución a nivel musical y lírico en la banda a lo largo de estos años?
Seguramente sí, ya que 10 años dan para mucho y hemos aprendido muchísimo en todo este tiempo. Hemos crecido como personas y como músicos, así que supongo que ese cambio inevitablemente se evidencia también en nuestros trabajos.
Este año publicarán su quinto trabajo de estudio titulado "Euphonic Entropy", ¿cómo fue el proceso de composición y grabación de este nuevo disco?
Complicado, ya que nuestra situación personal también lo es. Somos Gorka y yo quienes hacemos prácticamente todo y el proceso de composición coincidió con el nacimiento de nuestro segundo bebé. Trabajamos en nuestro home-studio, con un niño de tres años y la bebé, así que teníamos que encontrar el momento para sentarnos a trabajar. Sin embargo, estábamos muy motivados y gracias a eso sacamos el máximo partido de cada momento. Si echo la vista atrás aún no sé cómo lo conseguimos, pero todo fue muy fluido. Queríamos estar muy seguros del nuevo material, así que lo hicimos sin prisa, pero sin pausa y creo que el resultado ha sido magnífico.
¿Cómo definen el estilo musical de Diabulus in Musica? Su base es metal sinfónico pero incluyen elementos de otros géneros musicales como el folk en "Otoi" o el jazz en "Misfits Swing" haciendo que su propuesta musical se vuelva más interesante.
Siempre nos ha gustado experimentar con nuevos elementos, desde el principio de nuestra carrera. Creo que en cada álbum hay un tipo de canción que no habíamos hecho antes y en este álbum concretamente hay varios temas totalmente novedosos. Aunque nuestra base es el metal sinfónico por razones evidentes, a mí me gusta decir que hacemos "metal ecléctico" ya que hemos introducido casi de todo y es algo que mientras la imaginación nos lo permita, seguiremos haciendo. Ni como oyentes ni como músicos nos ceñimos a un estilo concreto, si no que nos gusta escuchar casi de todo y Gorka y yo tenemos además gustos distintos, por lo que la mezcla resulta aún más interesante por la variedad de influencias. No estamos siempre del mismo humor, lo mismo ocurre con la música, que no siempre te apetece escuchar lo mismo, así que procuramos que nuestros discos sean un viaje por diferentes atmósferas y estados de ánimo con un elemento unificador que sería el metal y los elementos clásicos.
En Febrero saldrá a la luz "Euphonic Entropy" que es su quinto material de estudio. Dentro del proceso de producción del disco, ¿se destaca alguna canción por el significado a nivel personal o como banda y que esté incluida en el álbum?
Varias de las canciones tienen un significado especial, ya que es nuestro disco más personal junto con "Argia". En varias de las canciones el trasfondo es nuestra nueva situación como padres y músicos, (Race to Equilibrium, Nuevo Rumbo, Blind Muse…), la superación personal (One Step Higher, In the Vortex…) y también pensamientos derivados de nuestro día a día, dejando hueco también al misterio, a lo etéreo y a sentimientos más abstractos.
Diabulus in Musica a nivel lírico utiliza lenguajes como el latín o basque (es un lenguaje nativo utilizado en países como Francia y España), así como idiomas tales como el inglés y el español. ¿Alguna vez han sentido curiosidad o interés de utilizar otros idiomas o lenguajes en la composición e interpretación de sus canciones?
Hasta ahora hemos utilizado inglés como lengua principal, pero también frases en latín, en euskera (lengua vasca, Basque sería en inglés), italiano y una canción en español (y en el nuevo álbum habrá otra). Nos gusta utilizar varios idiomas primero porque en nuestra cultura están presentes de una u otra manera, pero también por la sonoridad y el halo de misterio que a veces aportan. De momento no hemos introducido lenguajes ajenos a nosotros, pero no lo descartamos, si la canción lo requiere por qué no. Nos escucha gente de países muy diversos, esta "multiculturalidad" es algo muy bonito y que puede tener cabida en nuestras canciones.
Su primer sencillo promocional se titula "Otoi" mismo que se interpreta en su totalidad en Basque, derivado de ello, han publicado en sus redes sociales algunas canciones de agrupaciones que pertenecen a la misma disquera donde Zuberoa y Gorka las versionan en dicho lenguaje. ¿De dónde surgió la idea y cómo ha sido la respuesta de sus seguidores?
Fue una propuesta de la discográfica, para que la gente pudiera escuchar un poco más cómo suena el euskera con música de otras bandas del sello. Llamó mucho la atención sobre todo a nivel local, donde varias radios ajenas al metal y algunas de difusión solo en euskara se interesaron mucho al ver que promocionábamos nuestra lengua más allá de nuestras fronteras. También generó mucha curiosidad por parte del público metalero, ya que algunos no sabían de la existencia de esta lengua nuestra milenaria y probablemente la única pre-indoeuropea que sigue viva hoy en día en Europa.
En su trayectoria musical han tenido colaboraciones con artistas como Mark Jansen (Epica), Thomas Vikström (Therion) o Ailyn (ex-Sirenia). ¿Si tuvieran la oportunidad de realizar una colaboración con algún cantante o músico que haya influenciado en su sonido como banda, con quien sería y por qué?
Como banda siempre hemos tratado de que las colaboraciones fuesen por "exigencia" de la canción. No hemos buscado colaboraciones porque sí, si no solamente si pensábamos que la canción requería un tipo de voz concreto que pudiera sumar. Es este disco no lo hemos sentido así, así que esta vez no hay colaboraciones, somos 100% nosotros. A nivel personal, a mí me gusta mucho cantar dúos así que con cualquier cantante lo disfrutaría seguro. Hay muchas voces que me gustan, muchas de ellas de fuera del género metal. Eso sería muy interesante también ya que creo que aportarían algo diferente. Hubiera sido un sueño si hubiese podido cantar con Mercedes Sosa por ejemplo, jeje, aunque eso ya es imposible... Y dentro del metal pues no sé… Me gustan las voces de Roy Khan, Michael Pousen, Myles Kennedy… Siempre me ha gustado mucho Bruce Dickinson… También he tenido la suerte de poder grabar varios duetos con cantantes muy interesantes en los proyectos en los que he trabajado como invitada y estoy muy agradecida por ello.
Actualmente, están trabajando en su segundo sencillo que se titula "The Misfit's Swing" y han convocado a sus seguidores en redes sociales a grabarse bailando un fragmento de la canción. ¿Cómo ha sido la repuesta de los fans ante ello?
Al principio nos daba miedo que nadie se atreviera y nos quedáramos sin video jaja Afortunadamente varios nos escribieron diciendo que habían enviado los vídeos. Nosotros no teníamos acceso al correo, así que no sabíamos cuántos se recibieron, de hecho, vimos el vídeo por primera vez poco antes de que se publicara. Nos parecía muy buena idea porque de hecho la letra habla sobre los prejuicios y la libertad. El lema sería "vive y deja vivir" y por eso me encanta que varios fans se hayan atrevido a salir, ya que esa es la personalidad de la que habla el vídeo y ellos son la mejor representación posible. Vivimos en una sociedad cerril, y donde la crítica malintencionada al otro es casi deporte internacional. Hay gente con personalidades muy fuertes a la que los comentarios no les afectan, pero no todo el mundo es igual y estoy convencida de que todos hemos sufrido alguna vez situaciones desagradables por este asunto, o nos hemos sentido totalmente fuera de lugar en nuestro propio entorno. Esta canción es para todos ellos (nosotros) y también para los "trolls" jeje
¿Tienen planes de regresar a Latinoamérica para promocionar "Euphonic Entropy"?
Ojalá, pero de momento ningún promotor latinoamericano se ha interesado. Esperemos que pueda ser pronto, estamos deseando volver y echamos mucho de menos al público latinoamericano, con el que nos sentimos muy conectados y que es uno de los más pasionales y fieles.
¿Algunas palabras que desean decirle a sus seguidores alrededor del mundo?
Muchas gracias por el apoyo, aunque es lo que se suele decir, no son palabras vacías, para nosotros el apoyo de nuestros seguidores es lo más importante y lo que nos mantiene motivados. Esperamos veros pronto en los escenarios.
Muchas gracias por el tiempo dedicado a esta entrevista.
¡Muchas gracias a vosotros!
Para más información:
Sitio oficial: https://diabulusinmusica.com/
Facebook: https://www.facebook.com/diabulusinmusicaofficial
Instagram: https://www.instagram.com/diabulus_in_musica_official/
Spotify: https://open.spotify.com/artist/2g98DnPyHWcZXg8cLg0sNF
Escucha los promocionales de Euphonic Entropy:
Otoi: https://youtu.be/BnwxISrZVJ4
The Misfit's Swing: https://youtu.be/MLy6ghm7hk4