DARKZEN
DRAGON
METAL ANGELS
​
ROCK/METAL ON LINE
Model, hair & make-up: La Esmeralda
Photo: Heiner Seemann / GrautonStudio
Dress: Steampunk Decadence & Madame Mécanique
Earrings: Pinkabsinthe
Model Official of Darkzen Dragon On Line
La Esmeralda German Model
Ofilia!
Arshenic band!
The Interview!
By Darkzen
22/07/2021
Official Info
Arshenic is a rock/metal band from Poland. The music of Arshenic is inspired by such trends as art rock, alternative metal, progressive rock, goth metal, melodic metal and dark rock. The name of the band is a reference to arsenic, which is a poison and also a cure. That duality can be easily heard in the group's songs.
A strong female charismatic image is the calling card of the band and the sound is mainly defined by the various types of female vocals, both singing and screaming, clean and distorted guitars, diverse bass parts and dynamic drum playing with a little flavour of electronics, cellos and orchestral sounds in the background.
Arshenic's lyrics cover topics like individualism, self-expression and inner emotional states and are written mostly in a dark poetic manner.
The group was formed in 2007 in Poland by the vocalist Ofilia. That same year, Arshenic recorded material for their first EP. After that the group played numerous concerts and went on tour around Poland as a support for leading goth rock groups in their country while also recording their first promotional album.
In 2015, after a 3 year hiatus and line-up changes, Arshenic started to work on new material which culminated in the EP Erased in 2016 plus the single and video for the track Monster. In 2018, the music video Unspoken was released which tells a twisted story about spirituality.
Hello Ofilia! How are you? Thank you very much for to be here in Darkzen Dragón Metal Angels!

Ofilia:
Thank you for having me here!
Tell us a little about yourself! Who is Ofilia?
Ofilia:
Such an existential question to start with?Ok... let's see...

I am a very hardworking and ambitious person. I believe that by hard work we can achieve success. I sing and make music since I was a child, it allows me to express my creativity and gives me a sense of freedom. Concerts and rehearsals with the band allow me to vent my emotions. I love to play for crowds of people, put them in a trance and experience musical purification together. I am a spiritual person, I believe in energy, karma. I am sensitive to the phases of the moon and hyper empathetic. I love nature, animals, I collect crystals. I am open and tolerant, I adhere to the principle of live and let live. I hate boredom and react angrily to forcing me to do something. The most important value for me is freedom, for which I am not afraid to fight.
How has your musical career been?
Ofilia:

I have been dealing with music since I was a child. Since I was a few years old, I was singing and writing my first songs without even seeing what exactly I was doing. I studied piano and guitar, and I had my first singing teacher in primary school. I performed with the school band, then I started going to vocal competitions and music workshops. I changed teachers for better and better ones, and at the age of 19 I started my first band.
You have an excellent voice! Tell us about your vocal training! What rank and how do you keep training in all this time that we are in a pandemic?
Ofilia:

I try to train in every free moment. I have been a vocal trainer for 10 years, so I practice with my students for several hours a day. In my spare time I try to develop, I look for new sounds and inspirations, which then I break down into prime factors, try new sounds. I devote most of my time to music. I am a very ambitious person, I try to replace the lack of a huge budget with skills.
Favorite female vocalists? And Favorite Male Vocalists? And Why?
Ofilia:

My favourite female vocalists are the divas. From 60' - 90'. I admire those who perfom live as good as they do on the studio version of the song. My spirit animal is Cher ;). I admire her independence, self-confidence and emanations of freedom and unrestrainedness. As for the male singers, I love Elvis, Michael Buble and Corey Taylor.
What are your musical influences only Rock/Goth or?
Ofilia:

I believe that the more comprehensive the influences, the more interesting the result. Arshenic doesn't play any particular genre. We are inspired by metalcore, djent, Nordic folk, nu metal, old school metal and everything that interests us at the moment. I try to create custom connections. When the music imposes a specific atmosphere, I try to break it with a vocal referring to a different style. I try to listen to different music, different genres, mostly the kind that I have not known before. When something interests me, I analyze the rhythm, phrase or vocal technique and sometimes it inspires by writing new melodies.
Do you have any hobbies or other projects besides having an Arshenic band?
Ofilia:
Being an independent artist means you have to do everything yourself. And this, unfortunately, is a full-time job.There are many things that I would like to do that, unfortunately, I don't have enough time for. I spend a lot of time on students whom I train vocally because it makes my living. In second place is Arshenic's management, which takes me a few hours a day, then creating in Arshenic, then my own vocal development. Unfortunately, we have to pay for everything we cannot do. Instead of having time for a hobby, I convert it into things that learning will save me money - e.g. editing films to create lyric videos, etc.

I allow myself one day off a week. Then I meditate, read and work in the garden. It calms me down and helps me stay mentally healthy. I also love spending time with my pets. We have two dogs, one from an animal shelter where we shot the video "Monster" to raise awareness of the homelessness of animals. We also have a cat that we found on the street a year ago.
You write the songs, tell us about the next singles that you will be releasing? Like the single from weeks ago Bloodsucker
Ofilia:
This summer Arshenic will release 4 new singles which, will be out every month on the first Friday of the month, starting in June. Each track will differ in style and heavyness, which will not be a surprise for those who have heard Final Collision.
Bloodsucker is an energetic, rock-metal track. The beginning of which is inspired by the atmosphere of old school heavy metal bands such as Motorhead, Alice Cooper or AC / DC, combined with the melodiousness of nu metal and contemporary electronics. At the band's climax, the song turns into a progressive ballad with a post-rock vibe, vocals with a classic and musical feel. As a result, we have a one-of-a-kind piece that not only immediately catches the ear, but also surprises with its form.
2.07.21 Extraterrestrial - is a heavy, unpredictable piece with non-standard divisions, for connoisseurs of heavy and strange music. Strong guitars combined with whispers give a psychedelic effect, which increases when it enters another riff, based on djent guitars and the screaming question: did you take your drugs? The heavyness is calmed by a pleasant to the ear, melodic chorus, the lyrics of which refers to abductions by UFOs. It's a song for non-obvious combinations fans and seekers of fresh, modern solutions.
6.08.21 Black Goat - a track inspired by progressive metal in the style of Deftones or Katatonia, combined with alternative metal and gutterals in the chorus. For metal fans who like non-standard connections and nostalic mood. The lyrics of the song tell the story of complicated family relations.
3.09.21 Lucid - progressive meter, multi-layered vocals referring to Nordic folk in the style of bands such as Wardruna or Eivor and catchy chorus with metalcore guitars. Tribal and apocaliptic sound of the song emphasizes the meaning of the song's lyrics question and statement: They will bring us the end...?
Are these singles to be released part of a full album?
Ofilia:
Definetly an EP, we will see what future will bring...
Will there be some new videos to accompany each single or will it just be an audio or lyric video?
Ofilia:
We plan to record two music videos, but I will write scripts in the coming weeks. We want to release two or three songs first and see which ones have the best receptio.There will also be a lyrics video for each.
Do you have a favorite song that means something to you personally of these singles?
Ofilia:
As independent artists, we only publish what we want. Nobody imposes anything on us, nobody convinces us to do something we don't want. This makes each piece selected by us personal, important and unique. These 4 publications were selected from a dozen other proposals that we rejected. This is the advantage of releasing singles over releasing an album. You can focus completely and fine-tune individual songs and release gems, instead of working on a dozen or so songs and throwing a few weaker or unfinished songs onto the album.
Are there any surprises with these singles? Like any singer that is out there?
Ofilia:
We invited a famous instrumentalist from our country to the last single. This track is still in production so I don't want to reveal more yet.
What do you say to your fans so that they listen to each single very well?
Ofilia:
I am sure our fans will listen to each without any additional persuasion. Every day we share materials from preparations, production, etc. on our instagram account, so the tension is already reaching its zenith :D.
Any live stream on a social network later?
Ofilia:
We rarely meet with the entire squad. We have not been playing concerts recently, due to the complicated concert situation in our country and the lack of a budget for employing a foreign concert agency. So we don't have to rehearse, we work remotely. However, when we meet, we often report playing live together on instagram.So we invite you to follow us :)
Anything else that you would like to share with us and for Latin America?
Ofilia:
We invite you to subscribe to us on youtube, insta and your favorite digital platform! There will be lots to listen to and watch :)
Thank you very much for your time for this interview, for Darkzen Dragon Metal Angels!
Info
www.instagram.com/arshenic_official
https://soundcloud.com/user-953670150-906973616
https://open.spotify.com/artist/0TyCW8eSQIti1MiUNM4lks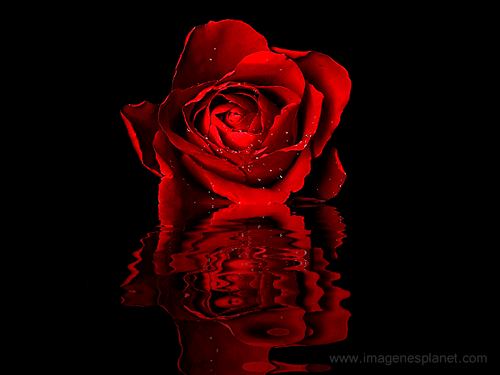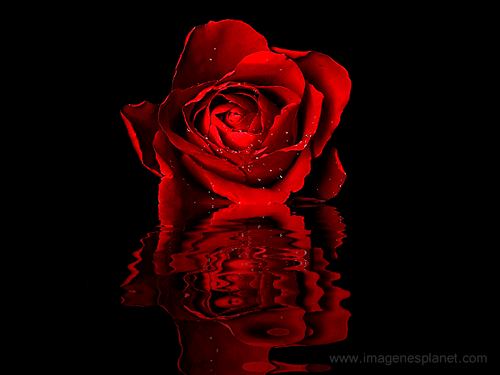 Ofilia!
Arshenic band!
La Entrevista!
Por Darkzen
22/07/2021
Info Oficial
Arshenic es una banda de rock / metal de Polonia. La música de Arshenic está inspirada en tendencias como el art rock, el metal alternativo, el rock progresivo, el goth metal, el metal melódico y el rock oscuro. El nombre de la banda es una referencia al arsénico, que es un veneno y también una cura. Esa dualidad se puede escuchar fácilmente en las canciones del grupo.
Una imagen carismática femenina fuerte es la tarjeta de presentación de la banda y el sonido se define principalmente por los diversos tipos de voces femeninas, tanto cantando como gritando, guitarras limpias y distorsionadas, diversas partes de bajo y batería dinámica con un poco de sabor a electrónica. violonchelos y sonidos orquestales de fondo.
Las letras de Arshenic cubren temas como el individualismo, la autoexpresión y los estados emocionales internos y están escritas principalmente de una manera poética oscura.
El grupo fue formado en 2007 en Polonia por la vocalista Ofilia. Ese mismo año, Arshenic grabó material para su primer EP. Después de eso, el grupo tocó en numerosos conciertos y realizó una gira por Polonia como apoyo para los principales grupos de rock gótico en su país, mientras grababa su primer álbum promocional.
En 2015, después de una pausa de 3 años y cambios de formación, Arshenic comenzó a trabajar en un nuevo material que culminó en el EP Erased en 2016 más el single y el video de la pista Monster. En 2018, se lanzó el video musical Unspoken, que cuenta una historia retorcida sobre la espiritualidad.
¡Hola Ofilia! ¿Cómo estás? ¡Muchas gracias por estar aquí en Darkzen Dragón Metal Angels!
Ofilia:
¡Gracias por tenerme aquí!
¡Cuéntanos un poco sobre ti! ¿Quién es Ofilia?
Ofilia:
¿Una pregunta tan existencial para empezar? Ok ... veamos ...
​
Soy una persona muy trabajadora y ambiciosa. Creo que con trabajo duro podemos lograr el éxito. Canto y hago música desde niña, me permite expresar mi creatividad y me da una sensación de libertad. Los conciertos y ensayos con la banda me permiten dar rienda suelta a mis emociones. Me encanta tocar para multitudes de personas, ponerlas en trance y experimentar juntos la purificación musical. Soy una persona espiritual, creo en la energía, el karma. Soy sensible a las fases de la luna e hiper empática. Amo la naturaleza, los animales, colecciono cristales. Soy abierta y tolerante, me adhiero al principio de vivir y dejar vivir. Odio el aburrimiento y reacciono con rabia al obligarme a hacer algo. El valor más importante para mí es la libertad, por la que no tengo miedo de luchar.
¿Cómo ha sido tu carrera musical?
Ofilia:
Me ocupo de la música desde que era niña. Desde que tenía unos años, cantaba y escribía mis primeras canciones sin ni siquiera ver qué estaba haciendo exactamente. Estudié piano y guitarra, y tuve mi primer profesor de canto en la escuela primaria. Actué con la banda de la escuela, luego comencé a ir a concursos de canto y talleres de música. Cambié de maestros por mejores y mejores, y a los 19 años comencé mi primera banda.
¡Tienes una excelente voz! ¡Cuéntanos sobre tu entrenamiento vocal! ¿Qué rango y cómo sigues entrenando en todo este tiempo que estamos en una pandemia?
Ofilia:
Intento entrenar en cada momento libre. He sido entrenadora vocal durante 10 años, por lo que practico con mis alumnos durante varias horas al día. En mi tiempo libre trato de desarrollarme, busco nuevos sonidos e inspiraciones, que luego descompongo en factores primos, pruebo nuevos sonidos. Dedico la mayor parte de mi tiempo a la música. Soy una persona muy ambiciosa, trato de reemplazar la falta de un gran presupuesto con habilidades.
¿Vocales femeninas favoritas? ¿Y los vocalistas masculinos favoritos? ¿Y por qué?
Ofilia:
Mis vocalistas femeninas favoritas son las divas. Desde 60 '- 90'. Admiro a aquellos que interpretan en vivo tan bien como lo hacen en la versión de estudio de la canción. Mi animal espiritual es Cher;). Admiro su independencia, confianza en sí misma y emanaciones de libertad y desenfreno. En cuanto a los cantantes masculinos, amo a Elvis, Michael Buble y Corey Taylor.
¿Cuáles son tus influencias musicales solo Rock / Goth o?
Ofilia:
Creo que cuanto más completas son las influencias, más interesante es el resultado. Arshenic no toca ningún género en particular. Nos inspira el metalcore, el djent, el folk nórdico, el nu metal, el metal de la vieja escuela y todo lo que nos interesa en este momento. Intento crear conexiones personalizadas. Cuando la música impone una atmósfera específica, trato de romperla con una voz que hace referencia a un estilo diferente. Intento escuchar música diferente, géneros diferentes, sobre todo del tipo que no había conocido antes. Cuando algo me interesa, analizo el ritmo, la frase o la técnica vocal y en ocasiones me inspira escribiendo nuevas melodías.
¿Tienes pasatiempos u otros proyectos además de tener una banda de Arshenic?
Ofilia:
Ser un artista independiente significa que tienes que hacer todo tú mismo. Y este, lamentablemente, es un trabajo de tiempo completo, hay muchas cosas que me gustaría hacer y para las que, lamentablemente, no tengo tiempo suficiente. Dedico mucho tiempo a los estudiantes a los que entreno vocalmente porque me gana la vida. En segundo lugar está la gestión de Arshenic, que me lleva unas horas al día, luego la creación en Arshenic, luego mi propio desarrollo vocal. Desafortunadamente, tenemos que pagar por todo lo que no podemos hacer. En lugar de tener tiempo para un pasatiempo, lo convierto en cosas en las que el aprendizaje me permitirá ahorrar dinero, p. Ej. editar películas para crear videos con letras, etc.
Me permito un día libre a la semana. Luego medito, leo y trabajo en el jardín. Me calma y me ayuda a mantenerme mentalmente saludable. También me encanta pasar tiempo con mis mascotas. Tenemos dos perros, uno de un refugio de animales donde filmamos el video "Monstruo" para crear conciencia sobre la falta de hogar de los animales. También tenemos un gato que encontramos en la calle hace un año.
¿Escribes las canciones, cuéntanos sobre los próximos singles que lanzarás? Como el single de hace semanas Bloodsucker
Ofilia:
Este verano, Arshenic lanzará 4 nuevos singles que saldrán todos los meses el primer viernes del mes, a partir de junio. Cada pista diferirá en estilo y peso, lo que no será una sorpresa para quienes hayan escuchado Final Collision.
Bloodsucker es una pista enérgica de rock-metal. El comienzo del cual se inspira en la atmósfera de bandas de heavy metal de la vieja escuela como Motorhead, Alice Cooper o AC / DC, combinado con la melodía del nu metal y la electrónica contemporánea. En el clímax de la banda, la canción se convierte en una balada progresiva con un ambiente post-rock, voces con un toque clásico y musical. Como resultado, tenemos una pieza única que no solo llama la atención de inmediato, sino que también sorprende por su forma.
2.07.21 Extraterrestrial: es una pieza pesada e impredecible con divisiones no estándar, para conocedores de música pesada y extraña. Las guitarras fuertes combinadas con susurros dan un efecto psicodélico, que aumenta cuando entra otro riff, basado en guitarras djent y la pregunta a gritos: ¿tomaste tus drogas? La pesadez se calma con un coro melódico y agradable al oído, cuya letra se refiere a abducciones por ovnis. Es una canción para los fanáticos de las combinaciones no obvias y los buscadores de soluciones frescas y modernas.
6.08.21 Black Goat: una pista inspirada en el metal progresivo al estilo de Deftones o Katatonia, combinado con metal alternativo y guturales en el coro. Para los fanáticos del metal a los que les gustan las conexiones no estándar y el estado de ánimo nostálgico. La letra de la canción cuenta la historia de complicadas relaciones familiares.
3.09.21 Lucid - métrica progresiva, voces de múltiples capas que se refieren al folk nórdico al estilo de bandas como Wardruna o Eivor y un coro pegadizo con guitarras metalcore. El sonido tribal y apocalíptico de la canción enfatiza el significado de la pregunta y declaración de la letra de la canción: ¿Nos traerán el final ...?
¿Estos sencillos se lanzarán como parte de un álbum completo?
Ofilia:
Definitivamente un EP, veremos qué nos depara el futuro ...
¿Habrá algunos videos nuevos para acompañar cada sencillo o será solo un video de audio o letra?
Ofilia:
Planeamos grabar dos videos musicales, pero escribiré guiones en las próximas semanas. Queremos lanzar dos o tres canciones primero y ver cuáles tienen mejor recepción. También habrá un video con la letra de cada una.
¿Tienes una canción favorita que signifique algo para ti personalmente de estos singles?
Ofilia:
Como artistas independientes, solo publicamos lo que queremos. Nadie nos impone nada, nadie nos convence de hacer algo que no queremos. Esto hace que cada pieza seleccionada por nosotros sea personal, importante y única. Estas 4 publicaciones fueron seleccionadas entre una docena de propuestas más que rechazamos. Ésta es la ventaja de lanzar sencillos sobre lanzar un álbum. Puede concentrarse completamente y afinar canciones individuales y lanzar gemas, en lugar de trabajar en una docena de canciones y agregar algunas canciones más débiles o inacabadas al álbum.
¿Hay alguna sorpresa con estos singles? ¿Cómo cualquier cantante que esté por ahí?
Ofilia:
Invitamos a un famoso instrumentista de nuestro país al último single. Esta pista todavía está en producción, así que no quiero revelar más todavía.
¿Qué les dices a tus fans para que escuchen muy bien cada single?
Ofilia:
Estoy segura de que nuestros fans escucharán a cada uno sin ninguna persuasión adicional. Todos los días compartimos materiales de preparativos, producción, etc. en nuestra cuenta de instagram, por lo que la tensión ya está llegando a su cenit: D.
¿Alguna transmisión en vivo en una red social después?
Ofilia:
Rara vez nos encontramos con todo el equipo. No hemos estado dando conciertos recientemente, debido a la complicada situación de los conciertos en nuestro país y la falta de presupuesto para contratar una agencia de conciertos extranjera. Entonces no tenemos que ensayar, trabajamos de forma remota. Sin embargo, cuando nos encontramos, a menudo informamos que tocamos juntos en vivo en Instagram, así que te invitamos a que nos sigas :)
¿Algo más que te gustaría compartir con nosotros y para América Latina?
Ofilia:
¡Te invitamos a suscribirte a nosotros en youtube, insta y tu plataforma digital favorita! Habrá mucho que escuchar y ver :)
¡Muchas gracias por tu tiempo para esta entrevista, para Darkzen Dragon Metal Angels!
Info
www.instagram.com/arshenic_official
https://soundcloud.com/user-953670150-906973616