DARKZEN
DRAGON
METAL ANGELS
​
ROCK/METAL ON LINE
Model, hair & make-up: La Esmeralda
Photo: Heiner Seemann / GrautonStudio
Dress: Steampunk Decadence & Madame Mécanique
Earrings: Pinkabsinthe
Model Official of Darkzen Dragon On Line
La Esmeralda German Model
Olly Lex!
The Interview!
By Darkzen
25/12/2022
Official Info
"The End of Melancholy" is gothic metalcore band, founded in 2014. Since 2015 "The End of Melancholy" had performed with such bands as Motionless in White, Theatres des Vampires, Hanzel und Gretyl, released music videos, EP, singles, and in the beginning of 2019 released first LP "Paradox Intention". The band supported this release in two European tours (April-May and October 2019) and visited Poland, Lithuania, France, Czech Republic, Hungary, Belgium, Switzerland, Estonia.
In November 2019 The End of Melancholy was chosen by Chris Motionless as the support band for Motionless in White (USA) in their first gig in Russia in St.-Petersburg. In 2020 the band was signed by one of the largest European booking agency "Massive Music" which work with such bands as Infected Rain, Nile, Gorgoroth, Vader.
In May 2021 "The End of Melancholy" released their fifth official music video "Sacrifice" with the same name single, and after that the second brand new album "Nature Unleashed", wich became a lot of support from fans from all over the world.
Hello Olly! Thank you very much for this great opportunity! With you!
How have you been? Welcome! Tell us a little about Olly's hobbies! Do you have any in particular? In addition to a powerful voice
Olly:
Hi! My pleasure to be a part of your zine also!
So yeah, during the pandemic and than the war in country which we lifted recently I found a lot of hobbies for myself!
Im practicing yoga, begin to sew clothes, founded my own brand «Dextroza». Now I'm learning design to create textile prints and logos. This is what I call hobbies, yes
Do you have any other band, musical project or are you 100% with your band?
Olly:
Yes, its only TEOM, but im open to any other interesting project for me. I mean I would really love to work anywhere else.
How is the diffusion of your album from a year ago Nature Unleashed going?
Olly:
Well, definitely not so good as we expected. We thought we would go on tour with «Massiive Music» after the pandemic, but it wasn't happened. Now we are in difficult situation, our drummer Eugene moved to Argentina, Me and Andrew currently based in Kazakstan and Roman still trapped in Russia. We started to work with Di-records based in USA, Pittsburg and preparing to release a single in a few weeks with their help. It's not to mix a song without our studio. But we'll handle, I know. We'll find a way.
Will you release another new video as Internally Eternal?
Olly:
Not sure, about videos this year because we actually try to survive right now, but it appears that everything will be okey with us and maybe next year we will get some money for that lol
Do you have any special dates for a Tour in your country or in any other part of Europe?
Olly:
As I said before we left our country and we won't play there until this madness is end.
Now we focused on writing new songs. That's all we can do right now.
Are you working on a new single or EP?
Olly:
Yes, new single in a few weeks! On all digital platforms.
Your musical style is interesting, I could say that with a bit of Industrial Metal, what are your musical influences?
Olly:
We try to make gothic metal core in our style. I think this is the only reference for us right now.
You have a great and versatile voice! From a certain guttural part to clear and clean voices, any secret?
Olly:
A lot of vocal exercises and practice. I'm vocal obsessed girl maybe that's why I thought I have to be a metal vocal coach lol
Your album from a year ago Nature Unleashed is heavy, dark, melancholic and dense I think, it's good! What would be the best description of your album for you?
Olly:
I think you just did it great!
Darkzen:
Wow! Thanks!
Any new news for your fans?
Olly:
Be ready for some new music and I hope to meet everybody on our possible future shows.
And for this end of the year, what can you tell us, Olly, what goals do you have for 2023?
Olly:
Be far from Russia as possible and live life without any war. Make music with TEOM and sing with people.
Anything else you want to share with us?
Olly:
Be kind and don't be aggressive even if you get it from others. Be wise.
Thank you very much for your time for this interview for Darkzen Dragon Metal Angels!
Olly:
Thank you so much! I am happy to be a part of it also \m/
Info
https://www.facebook.com/ollylexofficial
https://www.theendofmelancholy.com/
https://theendofmelancholy.bandcamp.com/
https://www.patreon.com/ollylex_theendofmelancholy
https://www.instagram.com/theendofmelancholy/
https://www.instagram.com/ollylex/
https://www.youtube.com/@TheEndofMelancholy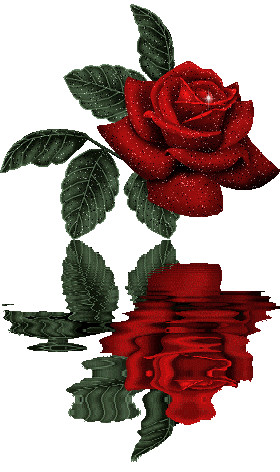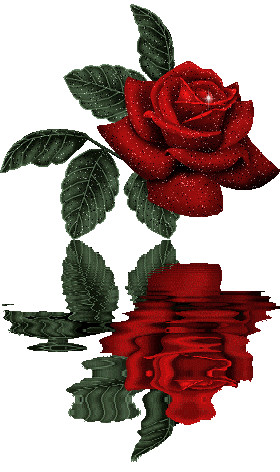 Olly Lex!
La Entrevista!
Por Darkzen
25/12/2022
Info Oficial
"The End of Melancholy" es una banda de metalcore gótico, fundada en 2014. Desde 2015, "The End of Melancholy" ha actuado con bandas como Motionless in White, Theatres des Vampires, Hanzel und Gretyl, ha lanzado videos musicales, EP, sencillos y a principios de 2019 lanzó el primer LP "Paradox Intention". La banda apoyó este lanzamiento en dos giras europeas (abril-mayo y octubre de 2019) y visitó Polonia, Lituania, Francia, República Checa, Hungría, Bélgica, Suiza, Estonia.
En noviembre de 2019, The End of Melancholy fue elegido por Chris Motionless como banda telonera de Motionless in White (EE. UU.) en su primer concierto en Rusia en San Petersburgo. En 2020, la banda firmó con una de las agencias de contratación más grandes de Europa, "Massive Music", que trabaja con bandas como Infected Rain, Nile, Gorgoroth, Vader.
En mayo de 2021, "The End of Melancholy" lanzó su quinto video musical oficial "Sacrifice" con el mismo nombre, y luego el segundo álbum nuevo "Nature Unleashed", que recibió mucho apoyo de los fans de todo el mundo.
Hola Olly! ¡Muchas gracias por esta gran oportunidad! ¡Contigo!
¿Cómo has estado? ¡Bienvenida! ¡Cuéntanos un poco sobre los pasatiempos de Olly! ¿Tienes alguno en particular? Además de una voz potente.
Olly:
¡Hola! ¡Es un placer ser parte de tu webzine también!
Sí, durante la pandemia y la guerra en el país que levantamos recientemente, ¡encontré muchos pasatiempos para mí!
Estoy practicando yoga, empiezo a coser ropa, fundé mi propia marca «Dextroza». Ahora estoy aprendiendo diseño para crear estampados textiles y logotipos. Esto es lo que yo llamo pasatiempos, sí
¿Tienes alguna otra banda, proyecto musical o estás 100% con tu banda?
Olly:
Sí, es solo TEOM, pero estoy abierta a cualquier otro proyecto interesante para mí. Quiero decir que realmente me encantaría trabajar en cualquier otro lugar.
​
¿Cómo va la difusión de tu disco de hace un año Nature Unleashed?
Olly:
Bueno, definitivamente no tan bueno como esperábamos. Pensamos que saldríamos de gira con «Massiive Music» después de la pandemia, pero no fue así. Ahora estamos en una situación difícil, nuestro baterista Eugene se mudó a Argentina, Andrew y yo estamos actualmente en Kazakstán y Roman sigue atrapado en Rusia. Empezamos a trabajar con Di-records con sede en EE. UU., Pittsburg y preparándonos para lanzar un sencillo en unas pocas semanas con su ayuda. No es mezclar una canción sin nuestro estudio. Pero nos encargaremos, lo sé. Encontraremos una manera.
¿Lanzarás otro video nuevo como Internally Eternal?
Olly:
No estoy segura acerca de los videos de este año porque en realidad tratamos de sobrevivir en este momento, pero parece que todo estará bien con nosotros y tal vez el próximo año obtengamos algo de dinero para eso jajaja
¿Tienes alguna fecha especial para un Tour en tu país o en alguna otra parte de Europa?
Olly:
Como dije antes, nos fuimos de nuestro país y no tocaremos allí hasta que terminé esta locura. Ahora nos enfocamos en escribir nuevas canciones. Eso es todo lo que podemos hacer ahora.
¿Estás trabajando en un nuevo single o EP?
Olly:
¡Sí, nuevo sencillo en unas semanas! En todas las plataformas digitales.
Tu estilo musical es interesante, podría decir que, con un poco de Industrial Metal, ¿cuáles son tus influencias musicales?
Olly:
Intentamos hacer un núcleo de metal gótico a nuestro estilo. Creo que esta es la única referencia para nosotros en este momento.
¡Tienes una gran y versátil voz! Desde cierta parte gutural hasta voces claras y limpias, ¿algún secreto?
Olly:
Muchos ejercicios vocales y práctica. Soy una chica obsesionada con la voz, tal vez por eso pensé que tenía que ser un entrenador vocal de metal jajaja
Tu álbum de hace un año, Nature Unleashed, es pesado, oscuro, melancólico y denso, ¡creo que es bueno! ¿Cuál sería para ti la mejor descripción de tu álbum?
Olly:
¡Creo que lo hiciste genial!
Darkzen:
Wow! Gracias!
¿Alguna noticia nueva para tus seguidores?
Olly:
Prepárate para algo de música nueva y espero conocer a todos en nuestros posibles shows futuros.
Y para este fin de año, que nos puedes decir Olly, que metas tienes para el 2023?
Olly:
Estar lo más lejos posible de Rusia y viva la vida sin ninguna guerra. Haz música con TEOM y canta con la gente.
¿Algo más que quieras compartir con nosotros?
Olly:
Sea amable y no sea agresivo, incluso si lo obtiene de otros. Se Sabio.
¡Muchas gracias por su tiempo para esta entrevista para Darkzen Dragón Metal Angels!
Olly:
¡Muchas gracias! Estoy feliz de ser parte de esto también \m/
Info
https://www.facebook.com/ollylexofficial
https://www.theendofmelancholy.com/
https://theendofmelancholy.bandcamp.com/
https://www.patreon.com/ollylex_theendofmelancholy
https://www.instagram.com/theendofmelancholy/
https://www.instagram.com/ollylex/
https://www.youtube.com/@TheEndofMelancholy