DARKZEN
DRAGON
METAL ANGELS
​
ROCK/METAL ON LINE
Model, hair & make-up: La Esmeralda
Photo: Heiner Seemann / GrautonStudio
Dress: Steampunk Decadence & Madame Mécanique
Earrings: Pinkabsinthe
Model Official of Darkzen Dragon On Line
La Esmeralda German Model
Lady A!!
Arsenic Addiction band!
The Interview!
By Darkzen
01/03/2021
Official Info
The music of Arsenic Addiction has evolved in style over the years, the reason has always been the same: to create art, connect with others, and express emotions/complex issues about love, death, and the world that are difficult to convey with mere words.
A wide range of emotions is packed into Arsenic Addiction's music, which blends gothic, melodic, and death elements, with powerful, explosive beats, menacing and melodic strings, soaring vocals, and demonic howls!
Hello Lady A! Thank you very much for this interview!! Welcome to Darkzen Dragon Metal Angels
Lady A:
Hello! Thank you so much for having me.
How have you been?
Lady A:
I have been better. Currently recovered from Covid, so I can say I've had better days. (haha) I was able to release a long-overdue music video before, so for that, I am grateful.
Darkzen:
Take care of yourself, I also recovered from the Covid.
Tell us a little about yourself, Lady A! What does it mean?
Lady A:
Lady A or (Lady Arsenic) is a character I made. She is all things death, wild woman, and scorn. Originally our stage show was inspired by Victorian mourning and death practices, hence the proper name of 'Lady'. I wanted our proper image to contrast the brutality of our music and to create a sort of fantasy world where fans could be completely immersed in this concept. As I grew as a musician and person the world I wanted to create to escape grew further away. I allowed myself to be more personal and raw not only with our music but our image. The Lady A you see before you today is more of me and less of a character. I've allowed myself to be vulnerable and put all of myself into Lady A instead of creating a character who is someone else entirely.
How were your beginnings in Extreme Metal? What groups are your favorites?
Lady A:
I have always wanted to be a singer/performer but my beginnings in extreme metal can be traced back to my rebellious phase at 14 years old. My 'first love' introduced me to the NuMetal bands of the early 2000s like SlipKnot, Kittie, Disturbed, SOAD, Marilyn Manson and Tool. He was also in a NuMetal type band, and watching him on stage all I could think to myself was "that's what I want to do". As I began to explore the metal subculture deeper I found bands like Iron Maiden, Slayer, Cradle of Filth, Cannibal Corpse, and anything you'd find lurking in your U.S. Hot Topic alongside the Tripp bondage pants. I think that's kind of how the journey with extreme metal goes, you find the most mainstream bands and then you dig deeper (at least here in conservative Utah). Although I still enjoy most of the bands above, some of my favorites today are bands like Rotting Christ, Opeth, Candlemass, Heilung, Dissection, Ghostbath, Behemoth, Blut Aus Nord and Wardruna. Classics like Emperor, Bathory, and Immortal can be found in my heavy rotation as well. I like a wide variety of music though, and honestly found my love for extreme metal later in life as I met more metal musicians who introduced me to various bands.
What female and male singers are your favorites?
Lady A:
Nergal from Behemoth is definitely one of my favorite male vocalists as far as heavy vocals go.
Mikael Akerfeldt's (Opeth) voice is so soothing, but the contrast of his scream is just beautiful.
Myrkur and her ethereal folk calls. Lindsay Schoolcraft has a beautifully haunting voice. Dio is a god.
This question is hard! My favorites really do rotate based on mood.
What is the theme on which your band Arsenic Addiction is based?
Lady A:
Currently, our theme is more witchcraft, magick, nature, and a little bit of blasphemy.
The new Fire video from his new album "XIX" is powerful! For you, what is the meaning of the song? And why your outfit?
Lady A:
The meaning of the song 'Fire' is the element written in its destructive form. It's a song about watching the world burn, and those who will be standing after it does. I didn't want to include any actual fire in this video because it's more about the meaning of fire as an element. Think Mars, war, passion, love, all of these things are associated with the color red. I wanted us as a band to be striking against the vast wasteland of the salt flats, to 'be the fire'.
Your voice is heartbreaking! It sounds macabre and rude! How do you train it?
Lady A:
Thank you so much, that heartbreak is very real. I try to pour myself into each word and mean it no matter how many times I've sung those words before. I try and do small vocal exercises each day, hydrate, and just practice, practice, practice, but quarantine and covid have definitely slowed that diligence down for me.
In addition to playing keyboards, what other musical instruments do you play?
Lady A:
Just singing and keys! I can barely call myself a keyboardist honestly. I like to call it 'piano atmospheric noise' because I am really not that impressive as a Pianist. I played guitar many moons ago when I was like 15, but vocals have always been my first and true passion.
Death, Black, Extreme Metal, which of those styles is your personal favorite? What makes you feel? Rudeness, darkness, or brutality?
Lady A:
Honestly, there are so many various emotions within these genres that they can all suffice the emotions of rudeness, darkness, or brutality. It just depends on my mood which band I want/need to listen to.
Do you have in mind to release any other video from your XIX album? Any advance!
Lady A:
We just finished releasing the music video for our song "Maleficium", but I know we will be filming at least one more for our song "Sun and Moon" in early 2021.
Arsenic Addiction band what will you do in 2021?
Lady A:
We hope to (finally) be going on tour for our album 'XIX', filming at least one more music video, releasing vinyl and new merch, and writing our next album.
Next step or project in mind of Lady A? Any project outside the band?
Lady A:
The next step is to film the music video for our song 'Sun and Moon' so I will be gathering items for costuming, sets, etc. I don't have any other projects outside of Arsenic Addiction currently, this band has always been my primary focus and I don't want to spread myself too thin.
​
Are you in the process of any new material?
Lady A:
We have a few songs in the works but nothing substantial yet as we had to take off almost 6 months of practice due to the pandemic. It's also been more difficult to write in quarantine, funny enough, as you'd think we'd have more time.
​
What do you say to your fans to stay tuned?
Lady A:
Please be on the look-out for music video 'Maleficium', music video for 'Moon & Sun', merch, and vinyl!
Anything else you would like to share with us or say?
Lady A:
Thank you for this interview, thanks to everyone who has supported us, please everyone take care of yourselves, be loud, be outspoken, and be safe.
​
Thank you very much for this interview for Darkzen Dragón Metal Angels!, My best wishes to you and your band in everything that comes later!
Info
https://www.facebook.com/DoseOfArsenic
https://www.instagram.com/arsenicaddiction/
https://www.instagram.com/ladyxarsenic/
https://twitter.com/doseofarsenic
https://arsenicaddiction.bandcamp.com/
https://open.spotify.com/artist/7yApmcRSsOxuuUCcsdOL8f
https://www.youtube.com/channel/UCYvNhs1XTefOxbrMNxcmOfw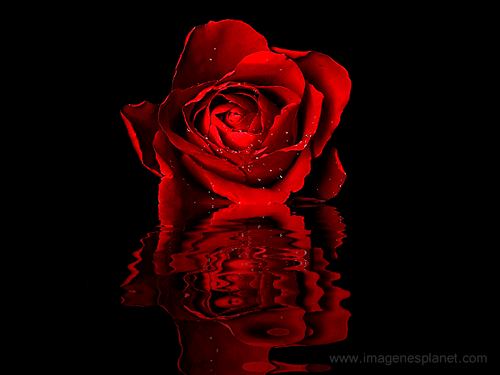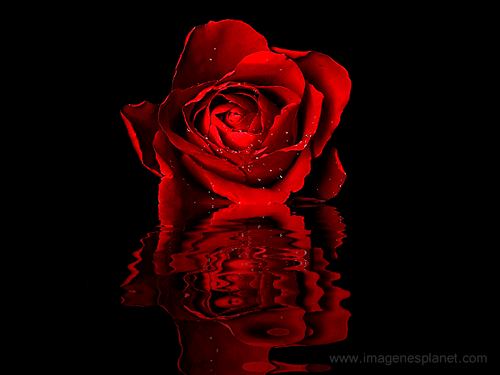 Lady A!!
Arsenic Addiction band!
La Entrevista!
Por Darkzen
01/03/2021
Info Official
La música de Arsenic Addiction ha evolucionado en estilo a lo largo de los años, la razón siempre ha sido la misma: crear arte, conectar con los demás y expresar emociones / cuestiones complejas sobre el amor, la muerte y el mundo que son difíciles de transmitir con mera palabras.
Arsenic Addiction incluye una amplia gama de emociones, que combina elementos góticos, melódicos y de la muerte, con ritmos poderosos y explosivos, cuerdas melódicas y amenazantes, voces altísimas y aullidos demoníacos.
¡Hola Lady A! ¡¡Muchas gracias por esta entrevista !! Bienvenida a Darkzen Dragon Metal Angels
Lady A:
¡Hola! ¡Muchas gracias por invitarme.
¿Cómo has estado?
Lady A:
He estado mejor. Actualmente recuperada del Covid, por lo que puedo decir que he tenido mejores días. (jaja) Pude lanzar un video musical muy retrasado antes, así que por eso, estoy agradecida.
Darkzen:
Cuídate mucho, yo hace meses también.
¡Cuéntanos un poco sobre ti, Lady A! Qué significa eso?
Lady A:
Lady A o (Lady Arsenic) es un personaje que hice. Ella es todo lo relacionado con la muerte, la mujer salvaje y el desprecio. Originalmente, nuestro espectáculo escénico se inspiró en las prácticas victorianas de duelo y muerte, de ahí el nombre propio de "Lady". Quería que nuestra imagen adecuada contrastara la brutalidad de nuestra música y creara una especie de mundo de fantasía donde los fanáticos pudieran estar completamente inmersos en este concepto. A medida que crecía como músico y persona, el mundo que quería crear para escapar se fue alejando. Me permití ser más personal y crudo no solo con nuestra música sino con nuestra imagen. La Dama A que ves hoy ante ti es más de mí y menos de un personaje. Me he permitido ser vulnerable y poner todo de mí en Lady A en lugar de crear un personaje que es completamente diferente.
¿Cómo fueron tus inicios en Extreme Metal? ¿Qué grupos son tus favoritos?
Lady A:
Siempre quise ser cantante / intérprete, pero mis inicios en el metal extremo se remontan a mi fase rebelde a los 14 años. Mi "primer amor" me presentó a las bandas de NuMetal de principios de la década de 2000 como SlipKnot, Kittie, Disturbed, SOAD, Marilyn Manson y Tool. También estaba en una banda tipo NuMetal, y al verlo en el escenario, todo lo que podía pensar era "eso es lo que quiero hacer". Cuando comencé a explorar la subcultura del metal más profundamente, encontré bandas como Iron Maiden, Slayer, Cradle of Filth, Cannibal Corpse y cualquier cosa que encontraras acechando en tu U.S. Hot Topic junto con los pantalones bondage de Tripp. Creo que así es como va el viaje con el metal extremo, encuentras las bandas más convencionales y luego profundizas más (al menos aquí en el conservador Utah). Aunque todavía disfruto de la mayoría de las bandas mencionadas, algunas de mis favoritas hoy en día son bandas como Rotting Christ, Opeth, Candlemass, Heilung, Dissection, Ghostbath, Behemoth, Blut Aus Nord y Wardruna. Clásicos como Emperor, Bathory e Immortal también se pueden encontrar en mi gran rotación. Sin embargo, me gusta una amplia variedad de música, y honestamente encontré mi amor por el metal extremo más adelante en la vida cuando conocí a más músicos de metal que me presentaron a varias bandas.
¿Qué cantantes y que cantantes femeninas son tus favoritos?
Lady A:
Nergal de Behemoth es definitivamente uno de mis vocalistas masculinos favoritos en cuanto a voces pesadas. La voz de Mikael Akerfeldt (Opeth) es muy relajante, pero el contraste de su grito es simplemente hermoso. Myrkur y sus etéreas llamadas populares.
Lindsay Schoolcraft tiene una hermosa voz inquietante. Dio es un dios.
¡Esta pregunta es difícil! Mis favoritos realmente rotan según el estado de ánimo.
¿Cuál es el tema en el que se basa tu banda Arsenic Addiction?
Lady A:
Actualmente, nuestro tema es más brujería, magia, naturaleza y un poco de blasfemia.
¡El nuevo video de Fire de tu nuevo álbum "XIX" es poderoso! Para ti, ¿Cuál es el significado de la canción? ¿Y por qué tu atuendo?
Lady A:
El significado de la canción "Fuego" es el elemento escrito en su forma destructiva. Es una canción sobre ver arder el mundo y los que estarán de pie después de él. No quería incluir ningún fuego real en este video porque trata más sobre el significado del fuego como elemento. Piensa en Marte, la guerra, la pasión, el amor, todas estas cosas están asociadas con el color rojo. Quería que como banda estuviéramos golpeando contra el vasto páramo de las salinas, para "ser el fuego".
¡Tu voz es desgarradora! ¡Suena macabra y ruda! ¿Cómo la entrenas?
Lady A:
Muchas gracias, ese desamor es muy real. Intento concentrarme en cada palabra y decirlo en serio, sin importar cuántas veces haya cantado esas palabras antes. Intento hacer pequeños ejercicios vocales todos los días, hidratarme y simplemente practicar, practicar, practicar, pero la cuarentena y el covid definitivamente han ralentizado esa diligencia para mí.
Además de tocar los teclados, ¿Qué otros instrumentos musicales tocas?
Lady A:
¡Solo canto y teclados! Apenas puedo llamarme teclista honestamente. Me gusta llamarlo "ruido atmosférico de piano" porque realmente no soy tan impresionante como pianista. Toqué la guitarra hace muchas lunas cuando tenía 15 años, pero la voz siempre ha sido mi primera y verdadera pasión.
Death, Black, Extreme Metal, ¿Cuál de esos estilos es tu favorito personal? ¿Qué te hace sentir? ¿Rudeza, oscuridad o brutalidad?
Lady A:
Honestamente, hay tantas emociones diferentes dentro de estos géneros que todas pueden ser suficientes para las emociones de rudeza, oscuridad o brutalidad. Depende de mi estado de ánimo a qué banda quiero / necesito escuchar.
¿Tienes en mente sacar algún otro vídeo de tu XIX álbum? ¡Cualquier avance!
Lady A:
Acabamos de terminar de lanzar el video musical para nuestra canción "Maleficium", pero sé que filmaremos al menos uno más para nuestra canción "Sun and Moon" a principios de 2021.
Arsenic Addiction band ¿Qué hará en 2021?
Lady A:
Esperamos (finalmente) ir de gira para nuestro álbum "XIX", filmar al menos un video musical más, lanzar vinilo y nuevo merchandising, y escribir nuestro próximo álbum.
¿Siguiente paso o proyecto en mente de Lady A? ¿Algún proyecto fuera de la banda?
Lady A:
El siguiente paso es filmar el video musical de nuestra canción 'Sun and Moon', así que reuniré elementos para vestuario, decorados, etc. Actualmente no tengo ningún otro proyecto fuera de Arsenic Addiction, esta banda siempre ha sido mi enfoque principal y no quiero extenderme demasiado.
¿Estás en proceso de algún material nuevo?
Lady A:
Tenemos algunas canciones en proceso, pero nada sustancial todavía, ya que tuvimos que despegar casi 6 meses de práctica debido a la pandemia. También ha sido más difícil escribir en cuarentena, bastante divertido, ya que uno pensaría que tendríamos más tiempo.
¿Qué les dices a tus fans para que estén atentos?
Lady A:
¡Estén atentos al video musical "Maleficium", el video musical de "Moon & Sun", merchandising y vinilo!
¿Algo más que te gustaría compartir con nosotros o decirnos?
Lady A:
Gracias por esta entrevista, gracias a todos los que nos han apoyado, por favor, cuídense, sean fuertes, francos y estén a salvo.
¡Muchas gracias por esta entrevista para Darkzen Dragón Metal Angels!, ¡Mis mejores deseos para ti y tu banda en todo lo que viene después!
Info
https://www.facebook.com/DoseOfArsenic
https://www.instagram.com/arsenicaddiction/
https://www.instagram.com/ladyxarsenic/
https://twitter.com/doseofarsenic
https://arsenicaddiction.bandcamp.com/
https://open.spotify.com/artist/7yApmcRSsOxuuUCcsdOL8f
https://www.youtube.com/channel/UCYvNhs1XTefOxbrMNxcmOfw