DARKZEN
DRAGON
METAL ANGELS
​
ROCK/METAL ON LINE
Model, hair & make-up: La Esmeralda
Photo: Heiner Seemann / GrautonStudio
Dress: Steampunk Decadence & Madame Mécanique
Earrings: Pinkabsinthe
Model Official of Darkzen Dragon On Line
La Esmeralda German Model
Michaela Tuomenoksa!!
The Interview!
By Darkzen
07/05/2022
Official Info
Michaela Toumenoksa Vocal leader of the Without Warning band! She grants us this super interview for you! Thank you very much
​
Without Warning band Inspired by arrangements and fusions in modern day music, Without Warning has found a balanced yet memorable style. By combining heavy and melodic elements, Without Warning brings an own style to the pop-metal scene.
​
Greetings Michaela! Thank you very much for the Interview with you, Welcome! How are you?
​
Michaela:
​
Thank you for the opportunity, I'm doing very well! Working on vocals for a new song at the moment.
​
Tell us a little about your musical career?
​
Michaela:
​
Actually I think this band is where my musical career officially started a year ago. I've always been very shy about singing so I've only done cover songs from home. But better late than never! I started singing since I can remember so it was always a natural way of expression for me.
​
Tell us a little about yourself! What are your hobbies?
​
Michaela:
​
Beside my biggest one, singing, I love watching movies! Horror movies are my favourite and I love everything horror anyway. I also like to spend time with my friends and family, the WW-boys are definitely family for me.
​
Your musical influences?
​
Michaela:
​
The list would be really long, but to pick up some specific influences of bands and vocalist that inspire me: Spiritbox, Sleep Token, I Prevail, Architects, Bad Omens, Dayseeker…. But I do like it rough too, who doesn't appreciate a good Slaughter To Prevail breakdown!
​
Darkzen:
​
I agree with you especially with Slaughter To Prevail!
​
How did you form the band?
​
Michaela:
​
Our guitarist Juuso had always wanted to start a new band beside his other ones, where he could focus on producing music and in a genre he really liked. He found our drummer Lauri via Facebook and they continued the search for the rest of the members. Almost two years went by and different people tried out the band, but the pieces never seemed to fit. A year ago I auditioned for the band just as a test, as Lauri (who happens to be my husband) asked me to. I was nervous, but everything felt just right. Jocke joined the band about 1-2 months later and we knew WW was finally whole.
​
How do you combine that style of Pop - Metal?
​
Michaela:
​
I think one of the biggest pop elements are my vocals. I have a very pop-styled vocal and I'm actually also inspired by rnb when it comes to singing. We also try to keep the songs going in a certain level so they don't get too heavy, combining electronic elements to lighten it up.
​
Your single from "Insanity" sounds great! Catchy and heavy! Musical composition and lyrics go together very well, Your opinion on your new single is:
​
Michaela:
​
"Our second single, Insanity, will definitely clarify our identity and this is the route we have decided to take as we grow with the band. I've always been a fan of the darker sounds and the horror aspects, so I'm obviously very excited to have that incorporated."
​
The question is: The next single will be similar in sound? With that combination of more dark elements or more pop elements?
​
Michaela:
​
Oh yes! We already have the theme figured out and I'm working on the demo vocals. If you like Insanity you will definitely like the next one. Juuso has added some new elements which makes the song extra juicy.
​
Maybe you are already working on a full album, will it be a combination of these last two singles? Or will it be with a different musical style?
​
Michaela:
​
We're actually still planning on releasing a few singles. We want to form our identity and get a strong base before we release an album, but it is definitely in our later plans! When it's time, it will probably have a certain theme but still include some different songs from both ends. It's important for us to keep it interesting while still sounding like us.
​
We may be wondering if you guys will be releasing another new single, video or lyrics soon?
​
Michaela:
​
The plan is to get a new song out in the summer at latest. Insanity was supposed to be released in January, but there are a lot to take into consideration and stuff don't always go as planned, so the schedule might change a bit. We're working hard though and really want new music out for you guys!
​
Any progress or preview of any other news you want to share with us? And your fans?
​
Michaela:
​
The song we're currently working on has a really cool breakdown. Let's just say "there's something slithering in the underground" haha!
​
Anything else you want to tell us? Any live date somewhere in your country? Or maybe online event?
​
Michaela:
​
We just want to thank every single person and fan who has taken their time to listen and support us! Since we're so new we focus a lot on just getting music out and a set list for live shows. We're so grateful people have shown intrest for our music!
​
Thank you very much for this opportunity to know a little about you! For Darkzen Dragon Metal Angels!
​
Michaela:
​
Thank you, it was a pleasure!
​
Info
​
https://www.facebook.com/withoutw4rning
https://withoutw4rning.bandcamp.com/
https://www.instagram.com/withoutwarningband/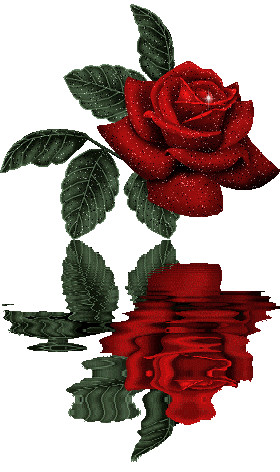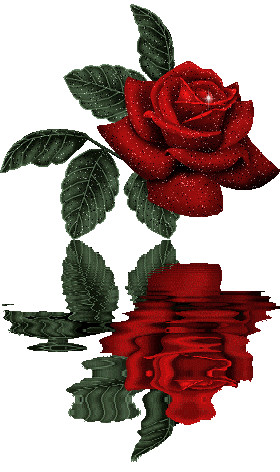 Michaela Tuomenoksa!!
La Entrevista!
Por Darkzen
07/05/2022
Info Oficial
Michaela Toumenoksa ¡Líder vocal de la banda Without Warning! ¡Nos concede esta súper entrevista para ti! Muchísimas gracias
Banda Without Warning Inspirada en los arreglos y fusiones de la música moderna, Without Warning ha encontrado un estilo equilibrado pero memorable. Al combinar elementos pesados y melódicos, Without Warning aporta un estilo propio a la escena pop-metal.
Saludos Michaela! Muchas gracias por la Entrevista contigo, ¡Bienvenida! ¿Cómo estás?
Michaela:
Gracias por la oportunidad, me va muy bien! Trabajando en la voz de una nueva canción en este momento.
¿Cuéntanos un poco sobre tu carrera musical?
Michaela:
De hecho, creo que esta banda es donde comenzó oficialmente mi carrera musical hace un año. Siempre he sido muy tímida para cantar, así que solo he hecho versiones de canciones desde casa. ¡Pero más vale tarde que nunca! Empecé a cantar desde que tengo memoria, así que siempre fue una forma natural de expresión para mí.
¡Cuéntanos un poco sobre ti! ¿Cuáles son tus aficiones?
Michaela:
¡Además de mi más grande, el canto, me encanta ver películas! Las películas de terror son mis favoritas y me encanta todo lo de terror de todos modos. También me gusta pasar tiempo con mis amigos y mi familia, los WW-boys definitivamente son mi familia.
¿Tus influencias musicales?
Michaela:
La lista sería muy larga, pero para recoger algunas influencias específicas de bandas y vocalistas que me inspiran: Spiritbox, Sleep Token, I Prevail, Architects, Bad Omens, Dayseeker…. Pero también me gusta lo duro, ¡a quién no le gusta un buen desglose de Slaughter To Prevail!
Darkzen:
De acuerdo contigo sobre todo con Slaughter To Prevail!
¿Cómo formaste la banda?
Michaela:
Nuestro guitarrista Juuso siempre había querido formar una nueva banda junto a las suyas, donde pudiera concentrarse en producir música y en un género que realmente le gustara. Encontró a nuestro baterista Lauri a través de Facebook y continuaron la búsqueda del resto de los miembros. Pasaron casi dos años y diferentes personas probaron la banda, pero las piezas nunca parecían encajar. Hace un año hice una audición para la banda solo como prueba, ya que Lauri (quien resulta ser mi esposo) me lo pidió. Estaba nerviosa, pero todo se sentía bien. Jocke se unió a la banda aproximadamente 1 o 2 meses después y supimos que WW finalmente estaba completo.
¿Cómo combinas ese estilo de Pop - Metal?
Michaela:
Creo que uno de los elementos pop más grandes son mis voces. Tengo una voz de estilo pop y, de hecho, también me inspiro en rnb cuando se trata de cantar. También tratamos de mantener las canciones en un cierto nivel para que no se vuelvan demasiado pesadas, combinando elementos electrónicos para aligerarlas.
¡Tu sencillo de "Insanity" suena genial! Pegadizo y pesado! La composición musical y la letra van muy bien juntas. Tu opinión sobre tu nuevo sencillo es:
Michaela:
"Nuestro segundo sencillo, Insanity, definitivamente aclarará nuestra identidad y esta es la ruta que hemos decidido tomar a medida que crecemos con la banda. Siempre he sido fanático de los sonidos más oscuros y los aspectos de terror, así que obviamente estoy muy emocionado de tener eso incorporado".
La pregunta es: ¿El próximo sencillo será similar en sonido? ¿Con esa combinación de elementos más oscuros o más elementos pop?
Michaela:
¡Oh sí! Ya tenemos resuelto el tema y estoy trabajando en las voces de demostración. Si te gusta Insanity definitivamente te gustará el siguiente. Juuso ha agregado algunos elementos nuevos que hacen que la canción sea más jugosa.
Tal vez ya estés trabajando en un álbum completo, ¿será una combinación de estos dos últimos sencillos? ¿O será con un estilo musical diferente?
Michaela:
De hecho, todavía estamos planeando lanzar algunos sencillos. Queremos formar nuestra identidad y obtener una base sólida antes de lanzar un álbum, ¡pero definitivamente está en nuestros planes posteriores! Cuando llegue el momento, probablemente tendrá un tema determinado, pero aún incluirá algunas canciones diferentes de ambos extremos. Es importante para nosotros mantenerlo interesante sin dejar de sonar como nosotros.
Quizás nos preguntemos si ustedes lanzarán otro sencillo, video o letra pronto.
Michaela:
El plan es sacar una nueva canción en el verano a más tardar. Se suponía que Insanity se lanzaría en enero, pero hay mucho que tener en cuenta y las cosas no siempre salen según lo planeado, por lo que el cronograma podría cambiar un poco. ¡Estamos trabajando duro y realmente queremos música nueva para ustedes!
¿Algún avance o adelanto de alguna otra noticia que quieras compartir con nosotros? ¿Y tus seguidores?
Michaela:
La canción en la que estamos trabajando actualmente tiene un desglose realmente genial. Digamos simplemente "hay algo deslizándose en el subsuelo" ¡jaja!
¿Algo más que quieras contarnos? ¿Alguna fecha en vivo en algún lugar de tu país? ¿O tal vez un evento en línea?
Michaela:
¡Solo queremos agradecer a cada persona y fan que se ha tomado su tiempo para escucharnos y apoyarnos! Como somos tan nuevos, nos enfocamos mucho en sacar música y una lista de canciones para shows en vivo. ¡Estamos muy agradecidos de que la gente haya mostrado interés por nuestra música!
¡Muchas gracias por esta oportunidad de saber un poco de ti! ¡Para Darkzen Dragon Metal Angels!
Michaela:
¡Gracias, fue un placer!
Info
​
https://www.facebook.com/withoutw4rning
https://withoutw4rning.bandcamp.com/
https://www.instagram.com/withoutwarningband/