DARKZEN
DRAGON
METAL ANGELS
​
ROCK/METAL ON LINE
Model, hair & make-up: La Esmeralda
Photo: Heiner Seemann / GrautonStudio
Dress: Steampunk Decadence & Madame Mécanique
Earrings: Pinkabsinthe
Model Official of Darkzen Dragon On Line
La Esmeralda German Model
The Luminary Plot band!
Kalie Yan!
Metalcore from Calgary, Canadá!
​
By Darkzen
13/03/20
Official Bio
​
The Luminary Plot is one of the new bands from Calgary, Canadá, and they are starting with the upcoming release of their self-produced debut EP titled "We Are The Luminary Plot" to be released in early 2020.
​
Their first single "We" is an excellent introduction to this new and original metalcore band. Aggressive and frantic, The Luminary Plot expects its first offer to be well received by listeners, as they explain:
"We hope this song leaves listeners anxious for more. With "We", the band comes out with aggressive, instrumental driving movements and sways back and forth in a chorus of more floating sensation, there is much to keep people engaged and we hope to show that we don't intend to be a one-dimensional band! "
​
The Luminary Plot emerged from the ashes of another band in which guitarists Jesse Kopala and Kade Wolfe were, and the end of that project gave them time and the determination to start something with a different approach, going through the melodic / metalcore Death to a dynamic, post-hardcore inspired sound. Providing a narrow and overwhelming live show to the audience is of paramount importance to the band and they are eager to share their brutal and beautiful music with fans around the world.
​
Thank you for this Interview!
​
How are you band?
​
LP:
​
We are fantastic, thank you for asking!
​
Who are each of you! Please present each one!
​
LP:
​
We are Kalie Yan on vocals, Jesse Kopala and Kade Wolfe on guitar, Dan Jirj on the bass guitar and Jared Boyd crushing the drums.
​
Why the idea of Metalcore?
​
LP:
​
Because it's fun! Metalcore embodies aggression, but is also varied enough to be a dynamic and engaging, interesting and multi-faceted genre that is always changing. It certainly doesn't have the same face it had 10-15 years ago, and it's cool to see a genre take on so many forms and flavours.
​
Where did you get the idea for the band name?
​
LP:
​
The band name started as something else entirely, Arktos. Which we chose because it had a cool meaning and backstory (Old word for bears that people avoided using because they feared it would make bears appear) but another band in our area had the name already so… one of us had to change.
We settled on the word "Luminary" but that alone didn't sit right with us. We basically added "Plot" because it sounded cool but we really liked how it sort of piqued the imagination as some kind of secret, or mystery to be deciphered or uncovered.
​
What bands have inspired you the most?
​
LP:
​
This is a little different for each of us, but our favourites in no particular order are bands like: A Wilhelm Scream, Metallica, Harakiri to the Sky, Norma Jean, Misery Signals etc.
We all draw from a wide variety of heavy (and not heavy) music.
​
I know you released your single the lyric video for "We", I really like it! How was the production? It was complicated?
​
LP:
​
Thanks! It was actually something we had someone else lined up to do, and life got in the way in the weeks before we were supposed to receive the video. I (Jesse) ended up learning the process and creating the video all at once so we would have some media for the release, and it was a little bit complicated but mostly, it was a lot of fun to learn something new like that! As our team gets to know the process better we intend to stay productive and stick to a more reliable schedule from now on.
​
I love that combination of Gut Voice and Clean Voice! Tell us a little about your vocal training? Which female singer is your biggest influence for you?
​
LP:
​
Kalie
​
I learned a bit of opera singing when I was 16, no other formal training after that. The gowling is purely an accident. My favourite female singers are Amy Winehouse and Sheena Ringo.
​
This single "We" will have a video?
​
LP:
​
Not likely, the lyric video was our planned media release with WE, and the current priority is to release more songs. Right now we have 7 songs we've been playing live and would like to put them out there first.
​
Do you plan to make the album debut for this year?
​
LP:
​
Yes, we plan to have our debut EP "We Are The Luminary Plot" out by summertime!
​
With whom or what bands of the same metalcore style would you like to alternate? or with a particular vocalist?
​
LP:
​
Not sure I understand this one, but if you're asking who in particular we would like to perform with… We think it would be super cool to play with any of our favourites, or a band like Jinjer, whom we have been compared to by a few listeners!
​
Darkzen:
​
Well, you do have the energy! Jinjer is WOW!
​
Do you have any presentations for this year? any advancement? What does The Luminary Plot have for this 2020?
​
LP:
​
More songs! As mentioned before we have 7 songs ready to record, and we are writing more songs every month. We are going to keep doing live gigs and hopefully some festivals and even start touring. We also plan to have media released with each song, hopefully, a different style video or something to accompany the music.
​
Something else you would like to share with us?
​
LP:
​
Merch?
​
No merch yet, but soon!
​
Thank you very much for your time for this interview! for Darkzen Dragón Metal Angels!
​
Info
​
https://www.facebook.com/theluminaryplot/
https://www.instagram.com/theluminaryplot/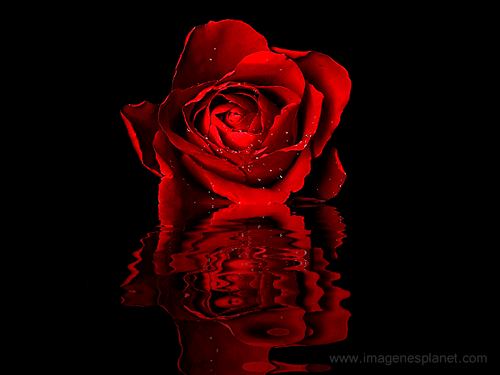 The Luminary Plot band!
Kalie Yan!
Metalcore desde Calgary, Canadá!
​
Por Darkzen
13/03/20
Bio Oficial
​
The Luminary Plot es una de las bandas nuevas desde Calgary, Canadá, y están comenzando con el próximo lanzamiento de su EP debut de producción propia titulado "We Are The Luminary Plot" que se lanzará a principios de 2020.
​
Su primer single "We" es una excelente introducción a esta nueva y original banda de metalcore. Agresivo y frenético, The Luminary Plot espera que su primera oferta sea bien recibida por los oyentes, ya que explican:
​
"Esperamos que esta canción deje a los oyentes ansiosos por más. Con "Nosotros", la banda sale con movimientos agresivos, instrumentales de manejo y se balancea hacia adelante y hacia atrás en un coro de sensación más flotante, ¡hay mucho para mantener a la gente comprometida y esperamos mostrar que no tenemos la intención de ser una banda unidimensional! "
​
The Luminary Plot surgió de las cenizas de otra banda en la que estaban los guitarristas Jesse Kopala y Kade Wolfe, y el final de ese proyecto les dio el tiempo y la determinación de comenzar algo con un enfoque diferente, pasando por el Death melódico / metalcore a una dinámica , sonido inspirado post-hardcore. Brindar un espectáculo en vivo estrecho y aplastante a la audiencia es de suma importancia para la banda y están ansiosos por compartir su música brutal y hermosa con los fanáticos de todo el mundo.
​
¡Gracias por esta entrevista!
​
Como están banda?
​
LP:
​
Estamos fantásticos, gracias por preguntar!
​
¿Quiénes son cada uno de ustedes? ¡Por favor presente cada uno!
​
LP:
​
Somos Kalie Yan en la voz, Jesse Kopala y Kade Wolfe en la guitarra, Dan Jirj en el bajo y Jared Boyd tocando la batería.
​
¿Por qué la idea de Metalcore?
​
LP:
​
¡Porque es divertido! Metalcore encarna la agresión, pero también es lo suficientemente variada como para ser un género dinámico y atractivo, interesante y multifacético que siempre está cambiando. Ciertamente no tiene la misma cara que tenía hace 10-15 años, y es genial ver que un género toma tantas formas y sabores.
​
¿De dónde sacaste la idea del nombre de la banda?
​
LP:
​
El nombre de la banda comenzó como algo completamente diferente, Arktos. El cual elegimos porque tenía un significado genial y una historia de fondo (antigua palabra para los osos que la gente evitaba usar porque temían que aparecieran los osos) pero otra banda en nuestra área ya tenía el nombre, así que... uno de nosotros tuvo que cambiar.
​
Nos decidimos por la palabra "Luminaria", pero eso solo no nos sentaba bien. Básicamente agregamos "Trama" porque sonaba genial, pero realmente nos gustó cómo despertó la imaginación como una especie de secreto o misterio para ser descifrado o descubierto.
​
¿Qué bandas te han inspirado más?
​
LP:
​
Esto es un poco diferente para cada uno de nosotros, pero nuestros favoritos en ningún orden en particular son bandas como: A Wilhelm Scream, Metallica, Harakiri to the Sky, Norma Jean, Misery Signals, etc.
​
Todos tomamos de una amplia variedad de música pesada (y no pesada).
​
Sé que lanzaron su sencillo, el vídeo de la letra de "Nosotros", ¡realmente me gusta! ¿Cómo estuvo la producción? Fue complicado?
​
LP:
​
¡Gracias! En realidad, era algo que teníamos a alguien más para hacer, y la vida se interpuso en las semanas previas a que supuestamente recibiéramos el vídeo. Yo (Jesse) terminé aprendiendo el proceso y creando el vídeo de una vez para que tuviéramos algunos medios para el lanzamiento, y fue un poco complicado, pero sobre todo, ¡fue muy divertido aprender algo nuevo como eso! A medida que nuestro equipo conozca mejor el proceso, tenemos la intención de seguir siendo productivos y seguir un cronograma más confiable a partir de ahora.
​
¡Me encanta esa combinación de voz gutural y voz limpia! ¿Cuéntanos un poco sobre tu
entrenamiento vocal? ¿Qué cantante femenina es tu mayor influencia para ti?
​
LP:
​
Kalie
​
Aprendí un poco de canto de ópera cuando tenía 16 años, ningún otro entrenamiento formal después de eso. El gowling es puramente un accidente. Mis cantantes favoritas son Amy Winehouse y Sheena Ringo.
Este sencillo "We" tendrá un vídeo?
​
LP:
​
No es probable, el video de la letra fue nuestro lanzamiento de medios planeado con WE, y la prioridad actual es lanzar más canciones. En este momento tenemos 7 canciones que hemos estado tocando en vivo y nos gustaría publicarlas primero.
​
¿Planean hacer el debut del álbum para este año?
​
LP:
​
Sí, planeamos tener nuestro EP debut "We Are The Luminary Plot" para el verano!
​
¿Con quién o con qué bandas del mismo estilo metalcore les gustaría alternar? O con un vocalista en particular?
​
LP:
​
No estoy seguro de entender esto, pero si preguntas con quién en particular nos gustaría actuar... Creemos que sería genial tocar con cualquiera de nuestros favoritos, o con una banda como Jinjer, con quien hemos sido comparados. Por unos pocos oyentes!
​
Darkzen:
​
Pues si tienen la energía! Jinjer es WOW!
​
¿Tienen alguna presentación para este año? Cualquier avance? ¿Qué tiene The Luminary Plot para este 2020?
​
LP:
​
Mas canciones! Como se mencionó anteriormente, tenemos 7 canciones listas para grabar, y estamos escribiendo más canciones cada mes. Seguiremos haciendo conciertos en vivo y, con suerte, algunos festivales e incluso comenzaremos a hacer giras. También planeamos lanzar medios con cada canción, con suerte, un vídeo de estilo diferente o algo para acompañar la música.
​
¿Algo más que quieran compartir con nosotros?
​
LP:
​
Mercancía?
​
Aún no hay mercancía, ¡pero pronto!
​
¡Muchas gracias por su tiempo para esta entrevista! para Darkzen Dragón Metal Angels!
​
Info
​
https://www.facebook.com/theluminaryplot/
https://www.instagram.com/theluminaryplot/
| | |
| --- | --- |