DARKZEN
DRAGON
METAL ANGELS
​
ROCK/METAL ON LINE
Model, hair & make-up: La Esmeralda
Photo: Heiner Seemann / GrautonStudio
Dress: Steampunk Decadence & Madame Mécanique
Earrings: Pinkabsinthe
Model Official of Darkzen Dragon On Line
La Esmeralda German Model
Elisabetta Marchetti!
The Interview!
By Darkzen
28/03/2021
Official Bio
Emerging out of the Roman metal scene in 2017, INNO was founded by four veterans with the aim to create something that would differ from their past experiences within the metal world.
After spending a few months exploring their dormant influences, INNO came to shape a dark, doomy, heavy and progressive sound akin to eclectic acts such as Katatonia and The Gathering.
Hello Elisabetta! Thank you very much for being able to talk with you!
Elisabetta:
Hello and thank you for this opportunity!
How have you been? How about this beginning of the year?
Elisabetta:
I'm doing pretty well despite of the rough situation, but we are all in this togheter! So we can do nothing but wait for this new year hoping it will bring something good
Elisabetta is Dark? Black or Goth? Or all of the above?
Elisabetta:
I suppose the last one. I'm not so much for category but I prefer to be just only myself
Your darkest musical influences? Do you put them in your songs?
Elisabetta:
I'm basically a metalhead from 80-90s, when people were used to buy CDs and listen all kind of metal. I followed artists like Mercyful Fate/King Diamond, Iron Maiden, Megadeth and Metallica. I listened a lot of Black Metal ( Ulver, Immortal, Emperor, Enslaved, Absu and many others) but also bands like The Gathering, Trees of Ethernity and Katatonia. I have a lot of influences I always try to balance with my voice type.
Darkzen:
Alright, old school!
Did you participate by writing some songs?
Elisabetta:
All melodies have been written by Marco Mastrobuono (bass player) and Cristiano Trionfera (guitar player). I wrote all vocals and lyrics
What is your greatest emotion when you have the microphone in your hands?
Elisabetta:
Singing is the only thing that gets all bad things away. Even if lyrics tell about sadness, nightmares and depression, when I'm on the stage is the only moment in which I can really feel good. No anxiety or pain, just sharing feelings with public!
The creation of the band INNO is fascinating! From excellent bands, how did you join them?
Elisabetta:
​
We were friends before and know each others since a lot of years, so was very easy and spontaneous to play together. The project started from Marco Mastrobuono (bass player) and Giuseppe Orlando (drum player) during a trip with Hour of Penance, for whom Giuseppe was working as live sound engineer. They asked to Cristiano Trionfera to add guitars and then called me for vocals
​
What does mean INNO?
Elisabetta:
The literal translation in english is "Hymn" and it was an idea of Giuseppe. It's a solemn word and it represents perfeclty our sound and our concepts.
The album is very complete and dark and progressive combinations how about the production and mixing of the album? "The Rain Under"
Elisabetta:
The album production was a long process but we are super happy of it. All the recording and mixing was engineered by Marco and Giuseppe, our bass player and drummer, between Bloom Recording Studio and Kick Recording Studio in Rome, Italy. Than was mastered by the incredible artist Jacob Hansen in Denmark, that worked with most of our favorite bands.
Your videos have good photography! Who had the idea to make them like this?
Elisabetta:
We totally relied on a great and talented videomaker Martina L. McLean (Sanda Movies). Just a listen was enough for her to instantly get the point of the concept and realize a perfect videoclip: a mix between striking images and suggestive atmospheres.
What has been the expectation of this first album?
Elisabetta:
​
Unfortunately it was released few days before lockdown. So all the concerts we had in plan for 2020 were deleted. But surprisingly a lot of people supported us buying our CD. Thanks to our amazing label Time To Kill Records, we did our first live in streaming (you can find it on Time To Kill Records channel on Youtube) and print our T-Shirt (available on Time To Kill Records socials)
​
Will you make any other video clips? Like which!
Elisabetta:
Recently we posted a new videoclip of the song "The Last Sun". The entire animation was made by our friend and gifted illustrator Mattia Ammirati.
If you didn't already, you can fin it on Youtube!
What other things do you have in mind to continue giving strong this year and diffusion to the album?
Elisabetta:
We hope to be able to perform again this year according with the pandemic. In the while we are working on new stuff we hope to share with you all as soon as possible!
What message do you say to your fans?
Elisabetta:
Thanks a million for supporting us, never stop the music!!!
Do you share something else?
Elisabetta:
You can find us on socials and follow our label channels to find news and merch!
If you like you can folloow my channel on Youtube. Cheers!
Thank you very much for this interview for Darkzen Dragon Metal Angels!
Elisabetta:
Thanks to you! Horns Up!
Info
https://www.facebook.com/innoofficialpage/
https://www.instagram.com/inno_band_official/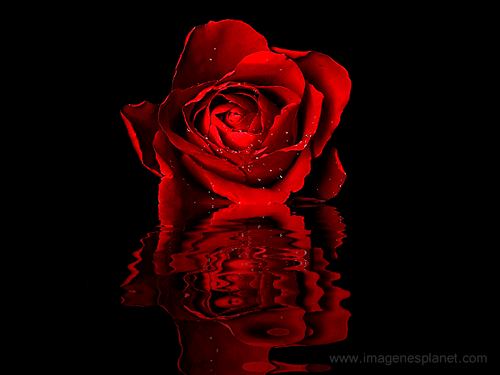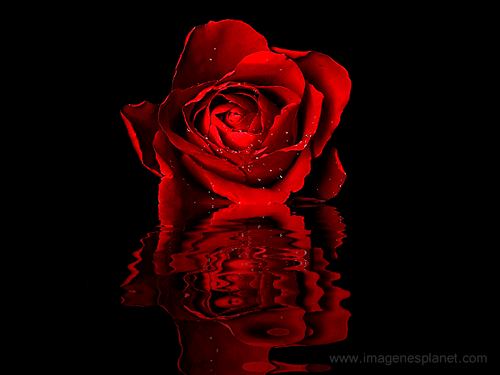 Elisabetta Marchetti!
La Entrevista!
Por Darkzen
28/03/2021
Bio Oficial
Emergiendo de la escena del metal romano en 2017, INNO fue fundada por cuatro veteranos con el objetivo de crear algo que difiera de sus experiencias pasadas dentro del mundo del metal.
Después de pasar unos meses explorando sus influencias latentes, INNO llegó a dar forma a un sonido oscuro, sombrío, pesado y progresivo similar a actos eclécticos como Katatonia y The Gathering.
¡Hola Elisabetta! ¡Muchas gracias por poder hablar contigo!
Elisabetta:
¡Hola y gracias por esta oportunidad!
¿Cómo has estado? ¿Qué tal este comienzo de año?
Elisabetta:
Lo estoy haciendo bastante bien a pesar de la difícil situación, ¡pero estamos todos juntos en esto! Así que no podemos hacer nada más que esperar este nuevo año con la esperanza de que traiga algo bueno.
¿Elisabetta es oscura? ¿Dark o Goth? ¿O todo lo anterior?
Elisabetta:
Supongo que el último. No soy tanto de categoría, pero prefiero ser solo yo misma
¿Tus influencias musicales más oscuras? ¿Los pones en tus canciones?
Elisabetta:
Soy básicamente una metalera de los 80-90, cuando la gente estaba acostumbrada a comprar CD y escuchar todo tipo de metal. Seguí a artistas como Mercyful Fate / King Diamond, Iron Maiden, Megadeth y Metallica. Escuché mucho Black Metal (Ulver, Immortal, Emperor, Enslaved, Absu y muchos otros) pero también bandas como The Gathering, Trees of Ethernity y Katatonia. Tengo muchas influencias que siempre trato de equilibrar con mi tipo de voz.
Darkzen:
Muy bien, a la vieja escuela!
¿Participaste escribiendo algunas canciones?
Elisabetta:
Todas las melodías han sido escritas por Marco Mastrobuono (bajista) y Cristiano Trionfera (guitarrista). Escribí todas las voces y letras
¿Cuál es tu mayor emoción cuando tienes el micrófono en tus manos?
Elisabetta:
Cantar es lo único que elimina todas las cosas malas. Incluso si las letras hablan de tristeza, pesadillas y depresión, cuando estoy en el escenario es el único momento en el que realmente puedo sentirme bien. ¡Sin ansiedad ni dolor, solo compartiendo sentimientos con el público!
¡La creación de la banda INNO es fascinante! De excelentes bandas, ¿cómo te uniste a ellos?
Elisabetta:
Éramos amigos antes y nos conocemos desde hace muchos años, así que fue muy fácil y espontáneo tocar juntos. El proyecto partió de Marco Mastrobuono (bajista) y Giuseppe Orlando (baterista) durante un viaje con Hour of Penance, para quien Giuseppe trabajaba como ingeniero de sonido en vivo. Le pidieron a Cristiano Trionfera que pusiera guitarras y luego me llamaron para la voz
¿Qué significa INNO?
Elisabetta:
La traducción literal en inglés es "Himno" y fue una idea de Giuseppe. Es una palabra solemne y representa a la perfección nuestro sonido y nuestros conceptos.
El álbum es muy completo y combinaciones oscuras y progresivas ¿qué tal la producción y mezcla del álbum? "The Rain Under"
Elisabetta:
La producción del álbum fue un proceso largo, pero estamos muy contentos. Toda la grabación y mezcla fue diseñada por Marco y Giuseppe, nuestro bajista y baterista, entre Bloom Recording Studio y Kick Recording Studio en Roma, Italia. Que fue masterizado por el increíble artista Jacob Hansen en Dinamarca, que trabajó con la mayoría de nuestras bandas favoritas.
¡Tus videos tienen buena fotografía! ¿Quién tuvo la idea de hacerlos así?
Elisabetta:
Confiamos totalmente en Martina L. McLean (Sanda Movies), una gran y talentosa videasta. Bastaba escucharla para captar al instante el concepto y realizar un videoclip perfecto: una mezcla entre imágenes impactantes y atmósferas sugerentes.
¿Cuál ha sido la expectativa de este primer álbum?
Elisabetta:
Desafortunadamente, fue lanzado unos días antes del Encierro. Así que se eliminaron todos los conciertos que teníamos planeados para 2020. Pero, sorprendentemente, mucha gente nos apoyó comprando nuestro CD. Gracias a nuestro increíble sello Time To Kill Records, hicimos nuestro primer live en streaming (puedes encontrarlo en el canal Time To Kill Records en Youtube) e imprimir nuestra camiseta (disponible en las redes sociales de Time To Kill Records)
¿Harás algún otro videoclip? ¡Como cuál!
Elisabetta:
Recientemente publicamos un nuevo videoclip de la canción "The Last Sun". Toda la animación fue realizada por nuestro amigo y talentoso ilustrador Mattia Ammirati. Si aún no lo has escuchado aun, ¡puedes encontrarlo en Youtube!
¿Qué otras cosas tienes en mente para seguir dando fuerte este año y difusión al disco?
Elisabetta:
Esperamos poder volver a actuar este año acorde con la pandemia. Mientras estamos trabajando en cosas nuevas, ¡esperamos compartirlas con todos ustedes lo antes posible!
¿Qué mensaje les dices a tus fans?
Elisabetta:
Un millón de gracias por apoyarnos, nunca pares la música!!!
¿Compartes algo más?
Elisabetta:
¡Puedes encontrarnos en las redes sociales y seguirnos en nuestros canales para encontrar noticias y mercancías! Si quieres puedes seguir mi canal en Youtube. ¡Saludos!
¡Muchas gracias por esta entrevista para Darkzen Dragón Metal Angels!
Elisabetta:
¡Gracias a ti! ¡Horn up!
Info
https://www.facebook.com/innoofficialpage/
https://www.instagram.com/inno_band_official/