DARKZEN
DRAGON
METAL ANGELS
​
ROCK/METAL ON LINE
Model, hair & make-up: La Esmeralda
Photo: Heiner Seemann / GrautonStudio
Dress: Steampunk Decadence & Madame Mécanique
Earrings: Pinkabsinthe
Model Official of Darkzen Dragon On Line
La Esmeralda German Model
Barbara Brawand!
Wazzara band
The Interview!
By Darkzen
20/08/2021
Official Bio
Brought to life in 2015 by Zurich/Switzerland-located composer and singer Barbara Brawand (former Caladmor lead vocalist).
Wazzara's music is dedicated to & inspired by the transforming, obscure & poetic nature of water; reflecting the endless cycle of a runlet finding its way out of the earth, becoming a broad wild stream and finally surrendering to the sea.
A new album is already underway for release in 2021 and preparations have been made for shows to be played as soon as the stage boards may be trodden again.
Hello Barbara! How are you? Thank you very much for to be here in Darkzen Dragón Metal Angels!
Barbara:
Hello! Thank you very much for having me and for your time.
Tell us a little about you! And how is Barbara inspired to make music that is epic and full of tremendous meaning from the nature that surrounds us?
Barbara:
Nature is around us and we are nature. For me it is the only "system" to surrender to, a merciless and honest and at the same time chaotic system that teaches us not to take ourselves so seriously and that shows us that every beginning is also an end and vice versa. This raw and beautiful violence inspires me again and again.
Why Folk Metal? What are your musical influences?
Barbara:
The funny thing is that with my EP I didn't aim to make Folk Metal at all. In any case, it's always exciting to see how what you create is perceived from the outside.
I wrote the EP songs on my acoustic guitar and then from that the songs were arranged with electric guitar and drums while the focus was on the dreamy and atmospheric aspects. I didn't realize until much later that my EP was mainly perceived as Folk Metal - this may be due to the fact that the vocal lines actually have a very Celtic feel to them. This kind of melodic lines is very intrinsic for me, while I'm also strongly influenced by Irish and nordic folk as well as medieval music.
Favorite Female or Male vocalists?
Barbara:
There are quite a few. Anneke van Giersbergen, Tori Amos – both were also some kind of role model for me back then – Nick Cave and Eddie Vedder. All of them are poets and absolutely convincing in telling a story with their voices – for me this is the highest of all arts.
Your Zessa album is epic and magical, full of Folk and a bit of Doom metal, tell us about the lyrics and musical composition?
Barbara:
The title of the album - zessa - means flood in Old High German and is very metaphorical for the lyrical content of all songs on the EP. All in all, I sing about the longing to be one with nature, especially one with the flow of things that water symbolizes for me. I sing of the difficulty of letting things go, of self-hatred, and of disorientation. Musically, it was important for me to set strong contrasts between fragility and the power of the flood when you let it flow.
Do you or do you have a favorite song from this mini album?
Barbara:
Definitely zessa, both when it comes to playing the song live and in terms of what it means to me. I remember writing zessa in one single night, it was deep winter about five or six years ago. I was alone, not only physically, and my childhood traumas were more present than ever. I didn't realize it at the time, but in retrospect, looking at the lyrics, I gave myself that night an important healing with that song. The song is about how someone completely destroyed and in pain is brought to an island in the water by some ethereal protective being: "And none can do you harm. From the shore, they can't fire their arms." This line became like a mantra for me in my fearful times.
Will you release any other music video about this mini albúm?
Barbara:
No, with the video for As the Stars, which was released last year, the zessa cycle is complete. In autumn, however, we'll release a new album, to which there will be visuals again.
Wazzara's music is dedicated to & inspired by the transforming, obscure & poetic nature of water, does the mini album Zessa express this whole concept?
Barbara:
Well, yes and no; for the new album I've broadened the concept a bit. Nature and especially the moon were still a very big inspiration, but this time I put the focus mainly on the cycles in which nature wanders, because I believe that everything works cyclically – this was an insight that has helped me a lot with my personal struggles. But I also sing of experiences of sensitivity in an insensitive world and at the same time of wild, liberated and cyclic femininity, which brings us back to the strong bond with nature. When I wrote the new album, I had also just spent a year studying witch hunts in Europe during the early modern period. The injustice done to the vicitms by the church and the state - women, men and children being accused of witchcraft - enraged me so much that I had to process my anger within my lyrics as well.
Have you thought of some form of diffusion of your album, given the situation of the pandemic for example in your country?
Barbara:
Not really. I used the quieter time forced by the pandemic to work on our new album, so while being completely dedicated to this, this question never arose.
Now under the current circumstances, the next album in process, will it be similar to Zessa's album or will it have a different concept and sound?
Barbara:
It is always difficult if not impossible to objectively judge the music you make yourself. In my perception, the new album is in some parts musically more raw, darker and wilder, while in other parts it continues to be dreamy and atmospheric. With the lyrics on zessa I had paid strong attention to adjust to poetic forms, while on the new album, I deliberately did without, because I wanted to let the words come out honestly and authentically, without being disguised.
Any event or chat with your fans through your social networks?
Barbara:
Since we are currently preparing everything behind the scenes for the release in autumn, it is very quiet around us at the moment. But soon we will be able to reveal the new album's name - everything else will be announced on our channels.
What can you tell your fans to keep up to date with what's new in your band and listen to the Zessa album?
Barbara:
The most important thing is probably that soon - pandemic permitting - there will be wazzara to experience live as a full band. I am very grateful to have found great and absolutely gifted musicians in George, Mäsi and Julia, with whom I can bring wazzara on stage. We are already rehearsing together and – yet still carefully - planning our first shows.
Anything else that you would like to share with us?
Barbara:
I would like to express my deepest gratitutde to everyone who has listened to the zessa album and supported wazzara so far. Your support really keeps me going!
Thank you very much for your time for this interview, for Darkzen Dragon Metal Angels!
Barbara:
Thank you for your time, it was a pleasure answering your interesting questions!
Info
https://www.facebook.com/wazzaraofficial
https://www.instagram.com/wazzara_official/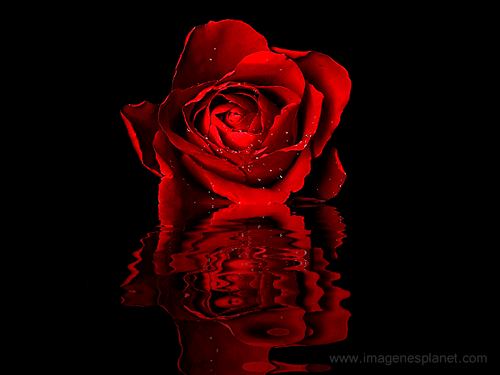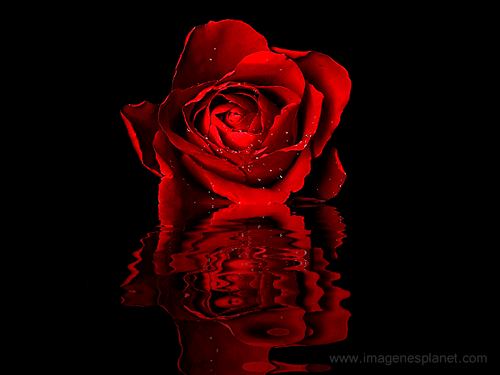 Barbara Brawand!
Wazzara band
La Entrevista!
Por Darkzen
20/08/2021
Bio Oficial
Traído a la vida en 2015 por la compositora y cantante Barbara Brawand (ex vocalista principal de Caladmor) ubicada en Zúrich / Suiza.
La música de Wazzara está dedicada e inspirada por la naturaleza transformadora, oscura y poética del agua; reflejando el ciclo interminable de un riachuelo que sale de la tierra, se convierte en un ancho arroyo salvaje y finalmente se rinde al mar.
Ya se está preparando un nuevo álbum para su lanzamiento en 2021 y se han hecho preparativos para que los espectáculos se reproduzcan tan pronto como los tableros del escenario se vuelvan a pisar.
¡Hola Bárbara! ¿Cómo estás? ¡Muchas gracias por estar aquí en Darkzen Dragón Metal Angels!
Bárbara:
¡Hola! Muchas gracias por invitarme y por tu tiempo.
¡Cuéntanos un poco sobre ti! ¿Y cómo se inspira Bárbara para hacer música épica y llena de un significado tremendo a partir de la naturaleza que nos rodea?
Bárbara:
La naturaleza nos rodea y somos naturaleza. Para mí es el único "sistema" al que entregarnos, un sistema despiadado y honesto y al mismo tiempo caótico que nos enseña a no tomarnos tan en serio y que nos muestra que todo comienzo es también un final y viceversa. Esta violencia cruda y hermosa me inspira una y otra vez.
¿Por qué Folk Metal? ¿Cuáles son tus influencias musicales?
Bárbara:
Lo curioso es que con mi EP no pretendía hacer Folk Metal en absoluto. En cualquier caso, siempre es emocionante ver cómo lo que creas se percibe desde el exterior.
Escribí las canciones del EP en mi guitarra acústica y luego las canciones fueron arregladas con guitarra eléctrica y batería mientras el foco estaba en los aspectos atmosféricos y de ensueño. No me di cuenta hasta mucho después de que mi EP se percibía principalmente como Folk Metal; esto puede deberse al hecho de que las líneas vocales en realidad tienen un toque muy celta. Este tipo de líneas melódicas es muy intrínseco para mí, mientras que también estoy fuertemente influenciada por el folk irlandés y nórdico, así como por la música medieval.
¿Vocalistas femeninos o masculinos favoritos?
Bárbara:
Hay unos cuantos. Anneke van Giersbergen, Tori Amos, ambos también fueron una especie de modelo a seguir para mí en ese entonces, Nick Cave y Eddie Vedder. Todos ellos son poetas y absolutamente convincentes para contar una historia con sus voces; para mí, esta es la más alta de todas las artes.
Tu álbum de Zessa es épico y mágico, lleno de Folk y un poco de Doom metal, cuéntanos sobre la letra y la composición musical.
Bárbara:
El título del álbum- zessa - significa inundación en alto alemán antiguo y es muy metafórico para el contenido lírico de todas las canciones del EP. Con todo, canto sobre el anhelo de ser uno con la naturaleza, especialmente uno con el fluir de las cosas que el agua simboliza para mí. Canto sobre la dificultad de dejar ir las cosas, del odio a uno mismo y de la desorientación. Musicalmente, era importante para mí establecer fuertes contrastes entre la fragilidad y el poder de la inundación cuando la dejas fluir.
¿Tienes o tienes una canción favorita de este mini álbum?
Bárbara:
Definitivamente zessa, tanto cuando se trata de tocar la canción en vivo como en términos de lo que significa para mí. Recuerdo haber escrito zessa en una sola noche, fue invierno profundo hace unos cinco o seis años. Estaba solo, no solo físicamente, y mis traumas infantiles estaban más presentes que nunca. No me di cuenta en ese momento, pero en retrospectiva, mirando la letra, me di esa noche una curación importante con esa canción. La canción trata sobre cómo alguien completamente destruido y con dolor es llevado a una isla en el agua por un ser protector etéreo: "Y nadie puede hacerte daño. Desde la orilla, no pueden disparar sus armas ". Esta línea se convirtió en un mantra para mí en mis tiempos espantosos.
¿Lanzarán algún otro video musical sobre este mini álbum?
Bárbara:
No, con el video de As the Stars, que se lanzó el año pasado, el ciclo zessa está completo. En otoño, sin embargo, lanzaremos un nuevo álbum, en el que habrá imágenes nuevamente.
La música de Wazzara está dedicada e inspirada por la naturaleza transformadora, oscura y poética del agua, ¿el mini álbum Zessa expresa todo este concepto?
Bárbara:
Bueno, sí y no; para el nuevo álbum he ampliado un poco el concepto. La naturaleza y especialmente la luna todavía fueron una gran inspiración, pero esta vez me enfoqué principalmente en los ciclos en los que la naturaleza deambula, porque creo que todo funciona cíclicamente; esta fue una idea que me ha ayudado mucho con mis luchas personales. . Pero también canto de experiencias de sensibilidad en un mundo insensible y al mismo tiempo de feminidad salvaje, liberada y cíclica, que nos devuelve al fuerte vínculo con la naturaleza. Cuando escribí el nuevo álbum, también acababa de pasar un año estudiando la caza de brujas en Europa durante el período moderno temprano. La injusticia cometida contra las víctimas por la iglesia y el estado - mujeres, hombres y niños acusados de brujería - me enfureció tanto que tuve que procesar mi ira también en mis letras.
¿Has pensado en alguna forma de difusión de tu disco, dada la situación de la pandemia por ejemplo en tu país?
Bárbara:
Realmente no. Usé el tiempo más tranquilo forzado por la pandemia para trabajar en nuestro nuevo álbum, así que mientras estaba completamente dedicada a esto, esta pregunta nunca surgió.
Ahora, en las circunstancias actuales, el próximo álbum en proceso, ¿será similar al álbum de Zessa o tendrá un concepto y un sonido diferente?
Bárbara:
Siempre es difícil, si no imposible, juzgar objetivamente la música que haces tú mismo. En mi percepción, el nuevo álbum es musicalmente en algunas partes más crudo, oscuro y salvaje, mientras que en otras partes sigue siendo de ensueño y atmosférico. Con la letra de zessa había prestado mucha atención para adaptarme a las formas poéticas, mientras que, en el nuevo álbum, deliberadamente lo hice, porque quería que las palabras salieran honesta y auténticamente, sin disfrazarme.
¿Algo más que le gustaría compartir con nosotros?
Bárbara:
Me gustaría expresar mi más profundo agradecimiento a todos los que han escuchado el álbum de zessa y apoyado a wazzara hasta ahora. ¡Su apoyo realmente me hace seguir adelante!
¡Muchas gracias por su tiempo para esta entrevista, para Darkzen Dragón Metal Angels!
Bárbara:
Gracias por tu tiempo, fue un placer responder a sus interesantes preguntas!
Info
https://www.facebook.com/wazzaraofficial
https://www.instagram.com/wazzara_official/